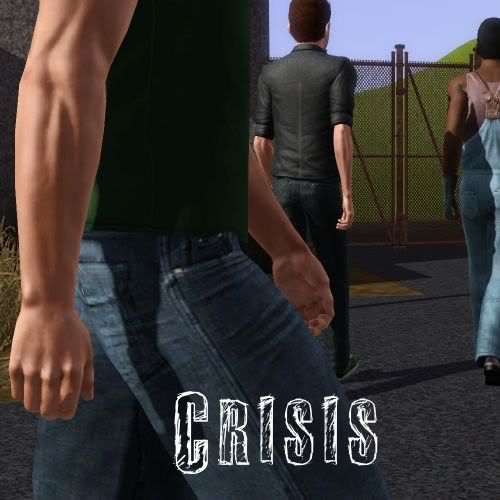 "Brandon, something's happened."

Jimmy walked quickly to me, his voice low. There were others nearby, but at the sight of him striding so purposefully towards me, they suddenly found things to do away from me.

It wasn't a good sign if Jimmy was seeking me out. The look on his face was enough to make me want to disappear. He looked angry, but not the kind of angry that contorted his face. Whatever had happened was something that made him have to keep a level head. That was a very bad sign.

"What is it?"

Jimmy paused in front of me, turning his head a bit, though he still was watching me, trying to figure out how to say what he had to say. I wished I could just read his mind, but as always, it was a frustratingly black hole. He took a breath and spit it out. "Frank and two other villagers were attacked on the way out."

I didn't know what it meant. Why did he feel a need to tell me? My stomach dropped even as my mind fought to keep up. There had to be a reason he was telling me this. "Are they okay? Why are you telling me?"

Jimmy ran a hand up his forehead and through his hair. "Frank's dead."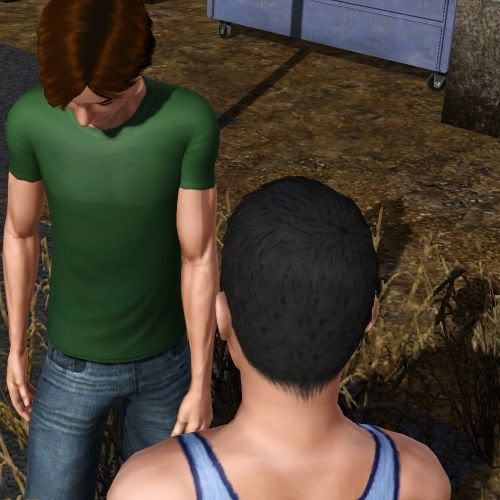 Pat. That's why he was telling me. I sat down on an old crate that wobbled beneath me. I didn't know what to say or even what he expected me to do. The last time I'd seen Frank he'd been very alive. He'd looked like a man who'd outlive me, just one of those people who won't let go.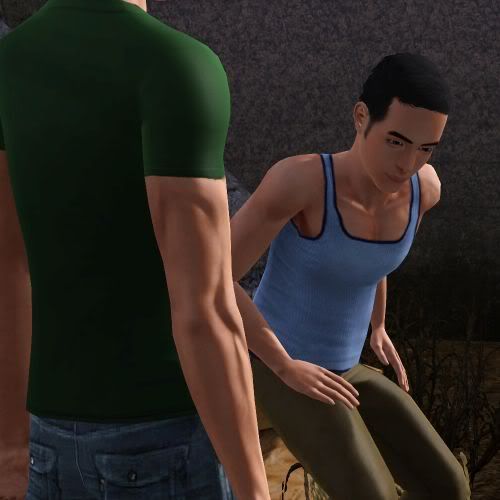 "Didn't they have someone with them?"

"They did. They were surprised by a couple of younger scavengers. They shot at the cart and hit Frank, then they took off."

I rubbed at my face. I couldn't believe it. This was a nightmare. The scavengers were not usually confrontational. I'd run across them from time to time, and usually they tried to avoid us. There was a standard agreement-- we'd leave them alone if they left us alone. This would turn everything to shit. The younger ones coming of age were known to be volatile and hot tempered. In some ways I could understand their anger, but they didn't want to be a part of the tribe either. They wanted to be independent, and that wasn't possible for anyone, even the children of the Experiments.

"How're Pat and Rita?" The words came out slow. I wasn't sure I wanted to hear it.

"They're burying him tomorrow." Jimmy crossed his arms and left the obvious answer unsaid.

Pat had asked for space, and I'd given it to her. It'd been months since I'd seen her on purpose. All those times I's seem her on accident while going through the village didn't count.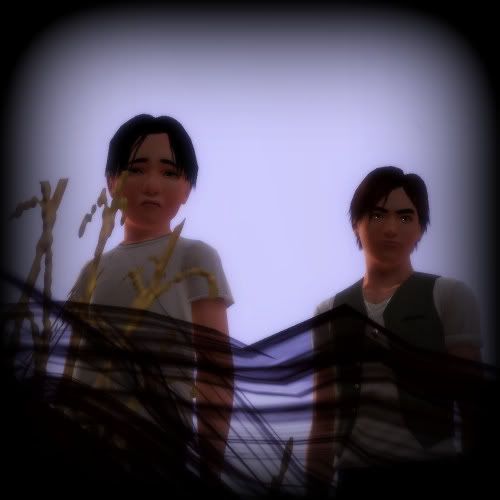 "We should pay our respects." Jimmy said it quietly. It surprised me at first. He wasn't one for burials. There had only been one I could remember him being present for-- a small private ceremony that was just between the two of us on the plains between the city and the Southlands Village.

But there was something between Jimmy and Rita. I'd caught specks of memories from her of Jimmy as a young boy and flashes of my mother. Though I couldn't pick up emotions, the memories she had were so strong, the feelings about them colored the scenes. They made her sad and even a little wistful.

The other half of her memories were locked inside Jimmy's head and dealt with the time in his life before I'd come along. That time was off limits for me to ask about. It wasn't just a tribe thing, it was an understanding between the two of us. He didn't want to talk about it, and out of respect I didn't ask.

"Did you hear me? We should pay our respects."

I stood up and nodded. "Okay. Fine." My stomach folded in on itself. Would Pat want to see me at one of the worst moments in her life?

"You should know; I have people out there looking for the ones who did it."

I wouldn't have expected any less from him. "They might do it again."

Jimmy looked me dead in the eye. "I have a feeling that when you see her, you're going to want to do it yourself."




I found myself biting my lip. Maybe that was exactly what I was scared of.

Next Chapter -->