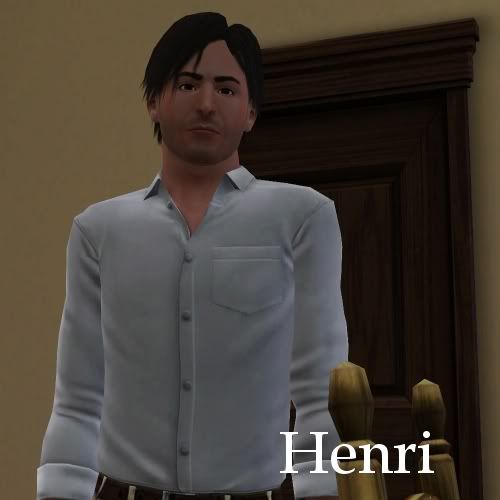 Henri Smith stands in the apartment in front of the door that he just entered without knocking. He surprises me, and I almost lose my place in the book I'm trying to slowly read when I nearly drop it.

Brandon had warned me that Henri would stop by. I wasn't sure I wanted to see him after yesterday. Now I know I don't want to see him.

He's larger than I remembered him being. Or maybe now that I know more about him, I realize just how large he is. His entire frame blocks the doorway. He wears a shirt, but it doesn't do much to hide his blocky muscles underneath the thin fabric. I partially wonder if I would be able to see the dark stain of a tattoo on his back through his shirt.

"We need to talk," he says as he walks into the apartment towards the sofa I'm sitting on. His deep and slightly scratchy voice is strange to me. We didn't really spend a lot of time chatting on the drive out here.

I close the book in my hand and put it on the end table next to me. "About my mother?"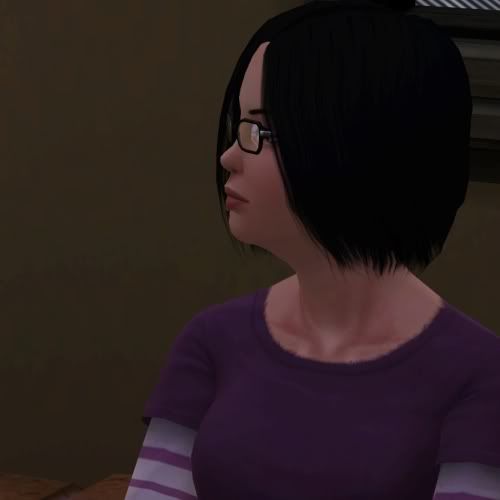 "Partially." He smoothly moves into the room and sits down on the coffee table in front of me.

His face is drawn making him look as exhausted as someone who probably hasn't slept for days. There's a good amount of stubble on his chin, but it appears as ever present as the lines on his face. A permanent five o'clock shadow that he rubs at subconsciously with one large hand.

For a moment he looks down at the ground as if contemplating what to say, and I fear the worst. I blink back the tears, trying to be brave enough to hear the news but the silence stretches out too far. I know only seconds have passed, but the fear creeps up my spine and I can't help softly asking, "My mom?" Prompting him to glance up at me as if he just realized that I'm sitting before him waiting for him to give me the news that will completely devistate me and my already ruined life.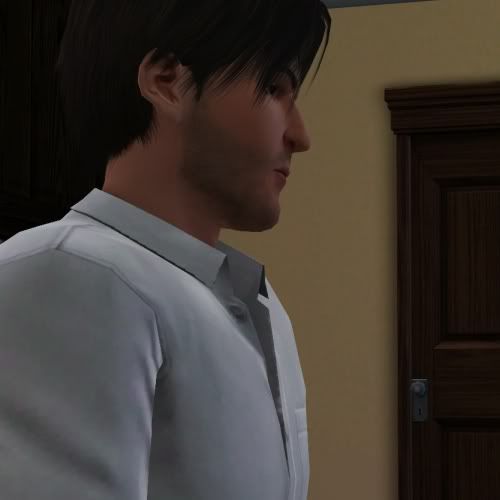 "She's alive," he says, but he says it cautiously, softly, in a way that makes me think she really isn't but he's just saying what he thinks I want to hear so that I won't start to cry in front of him. But then he reaches into his front pocket and pulls out a small envelope which he hands to me. It has my name on it in her curly script, slightly squished together as if she wrote it in a hurry. At the sight of the familiar handwritting, my stomach hops like it's been poked by an electric prod.

The thought hits me suddenly that this may be my last communication from her, and that I never even got to hug her one last time. But I have to push those thoughts away or risk drowning in them.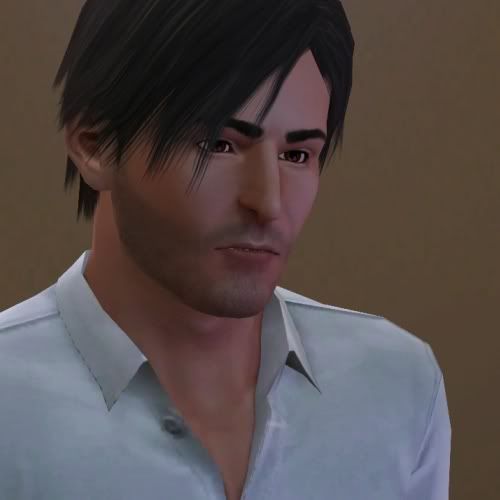 Henri clears his throat as I work on mentally drying my eyes before they start to overflow. "How much do you know about what she did?"

His eyes, already hardened by surrounding lines, narrow as he watches me. The question scares me. I can feel my stomach tightening into a high up ball as I do my best to meet his gaze. "I knew she was a politician. She never said more than that. Other than," I add softly and slightly shakily, "to warn me to never get into politics."

His hand rests on his thighs, slightly pressing on the fabric, legs open wide before me so that he looks even broader sitting than he did standing. The other hand lifts to his chin again as he hesitates, thinking of what to say or how to say it. With a sigh he lowers his hand to his other thigh. "She wasn't just a politician; she was an activist. There were things she didn't like, and she told people so. But she has enemies."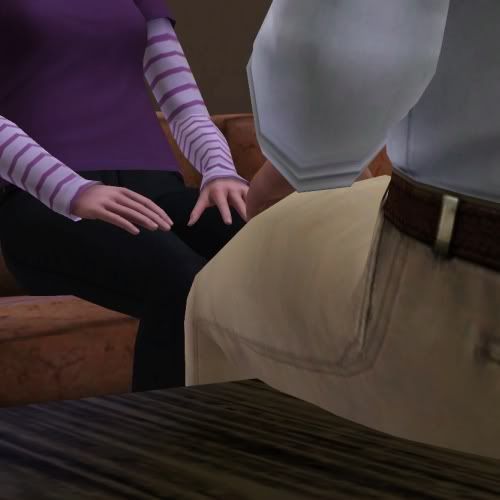 He levels his gaze at me and I try my best to meet his eyes without facing away. "They're the ones who have her now. There aren't any strings I can pull to get her out."

My mouth feels weird. It contracts into a small frown, my cheek slipping between my teeth where I press on it with my pointy canines. The letter between my now moist fingers is suddenly very heavy and I glance down at it, my hair falling into my face and covering my view of Henri.

I think this quiet lasts longer than the initial quiet at the start of our conversation, but neither of us interrupt it, I assume he's letting it sink in. This isn't the bad news I was expecting, but it was still the same.

For as long as this quiet lasts, it isn't enough. Henri eventually breaks it, his deep voice pulling my eyes up just enough to look at him through my hair. "You can't stay here. I want you to go with me while we figure out what to do with you."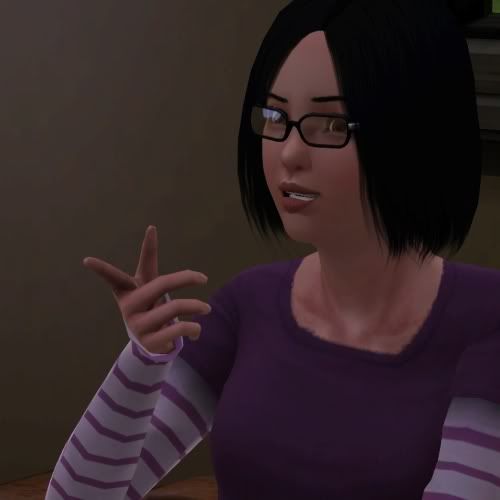 "Go with you?" In my surprise, it comes out louder than I expected it to. Somehow it never occurred to me that my staying with Brandon was only temporary. We'd never discussed it and he's never made mention of it. I was starting to feel bad for taking his bed and making him sleep on the couch, but in comparison to what's out there it's so easy to ignore common sense and find comfort here in this little apartment with a man who acts more like my family than my own father does.

I don't want to go. Henri can probably read it in my face. His eyebrows draw down. "It's disrupting to his relationships to have you here."

Right away my mind hops to girls even though Brandon hasn't said a word about the inconvience of having me. He hasn't even complained about my taking his bed. But he's a nice person, so he probably wouldn't. Still, I'm gripped by a selfish terror and I don't care if I'm disrupting his relationships; I still don't want to leave from the one place I do feel safe.

"What would you do with me?" I ask suddenly thinking of Mitchell and that stray girl Brandon saved.

Henri sighs, looking at me through weary eyes. "That, I'm not sure yet."

Back home I had a mother and a future, and suddenly I have nothing-- no mother, no home, and a rapidly diminishing future. I want the time to grieve it all properly without having to deal with this large and gruff man who's supposed to be my father.



I look away towards the windows by the front door, trying not to cry in front of Henri and appear even weaker. That's when the door opens. For half a second, I worry that it'll be Henri's second in command, the one who beat that man and killed him right under our balcony, but it's Brandon who steps through, his eyes on Henri.

"H-hey," I say softly, the words leaking out of me like air as I hop up from the sofa and over to Brandon.

Brandon's hand falls on my arm. "Paula, why don't you go outside for a minute."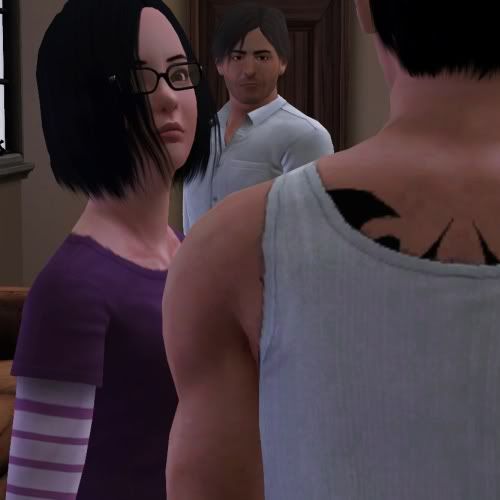 I nod as I feel Henri standing behind me. The door shuts softly and I'm alone on the balcony glancing around nervously to be sure no one else came with Henri even though I know with certainty that Brandon wouldn't have sent me out on the balcony if he'd noticed that someone was out here waiting for Henri. Still, I wait while holding my hands together around the small envelope, almost wringing them, the thumb and forefinger of one hand squeezing the third finger on the other hand.

I don't dare look down over the railing. They don't exactly have a cleaning crew here. There will be reminder down below left from the brutal attack yesterday.

I'm not waiting long before the door opens again and Brandon and Henri come out.

"You've got one more week with Brandon," Henri says. "Then you go with me."


Next Chapter -->