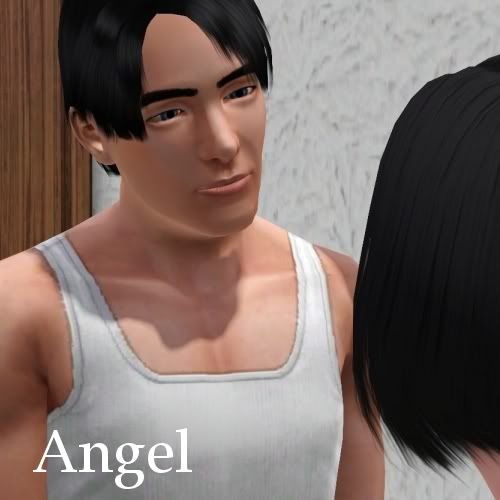 Brandon watches me like he's waiting for me to burst into tears.

"What did you do?" I ask, my voice sounding small outside of the apartment.

"I asked him if you could stay."

An odd quiet falls between us. Somehow I doubt it was that simple. It couldn't have been. "And he agreed?"

Brandon pushes his hair back. "To a week more. That's it."

I dread having seven more days of counting down until I see Henri again and head off with him to wherever he goes. But at the same time I love Brandon for even asking for that extra time.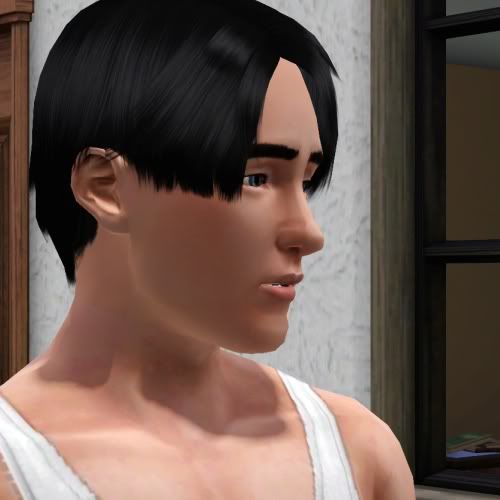 "Listen," Brandon says cautiously. "Angel invited us over for lunch. I'm going to cancel, and I'll be right back to make some lunch." He takes a half step to get around me and I almost hop in his way, one hand up to stop him before I even realize what I'm doing. Even as my stomach clentches nervously at the thought of meeting another dangerous tribe member, I also realize it's a chance to see Mitchell again.

My hand falls lightly onto his bare arm, and I realize that this is the first time I've ever reached out and touched him. It's an odd realization. He's put his arm around me, never for long and usually to comfort or to lead me away from bad things, but I've never reached out for him.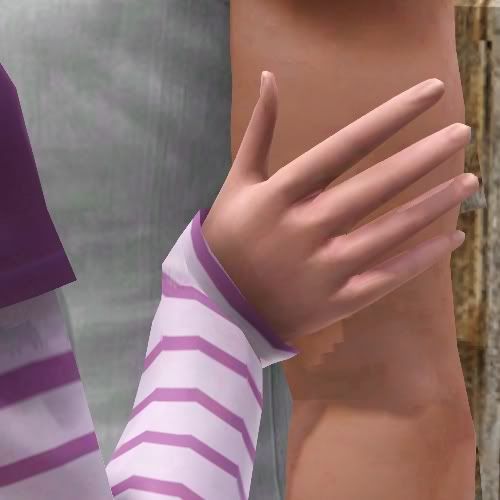 My free hand lightly grips his bicep and I look him in the eyes. I can tell he's a little surprised too. "I'm okay. I can go." My other hand holds the letter by my side. I can feel it, amazingly heavy for such a small envelope.

Brandon looks at me dubiously. I don't think I've ever seen a more sincerely dubious look on anyone's face before. "We don't have to." His eyes quickly jump down to my other hand down at my side, the one holding onto the envelope tightly despite my brain's attempt to completely ignore it, before meeting my own gaze again.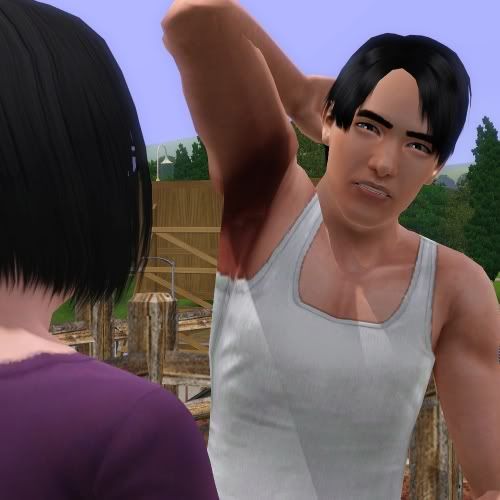 I bring my hands together and fold the envelope in half while keeping my eyes on Brandon. "It's okay really." As I stuff the letter into the back pocket of my jeans, a thought occurrs to me. "Wait-- is she mean?"

"No," Brandon says with a gentle smile. "Angel's actually a good friend of mine."

That helps put my mind at ease a little. I think about the "stray" from a couple of days ago, and how Brandon saved her. He wouldn't be good friends with someone like the person who'd taken the girl. It almost gives me a bit of hope.



The apartment is bigger than Brandon's, though it is just as bare and the furniture is just as used and mismatched.

The first thing to catch my eye is the easel sitting in the living room right beside the window. The canvas is already sketched out, oil colors just starting to bring the picture to life. It stops me as soon as I enter, and it's the only thing I see for a moment. Unconsciously, a finger presses to my lips as I stand in quiet awe of the first object I think I've seen that has no real use other than to be beautiful and admired.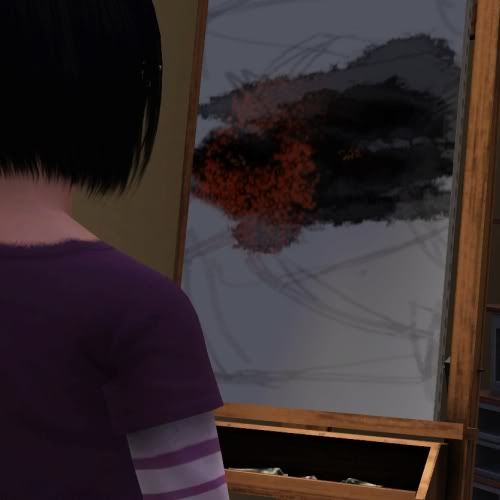 "Mitchell does them," a strange voice softly says as Brandon shuts the door behind me. Oddly colored eyes, turned slightly up by a smirk, watch me carefully, as if I might suddenly bolt. "We trade them at the village."

Brandon stands behind me near my elbow. When I don't say anything, my hand still pressed to my lips as my mind goes blank, he fills in the void by apologizing. "Hey man. Sorry we're late."

Frozen in my spot, I look at the man standing in front of me who now turns his smirk on Brandon. Bright blue hair falls over his face, and he tosses it back with a shake of his head as he reaches his hand out to Brandon. "I saw Mr. Smith. I didn't think you'd make it."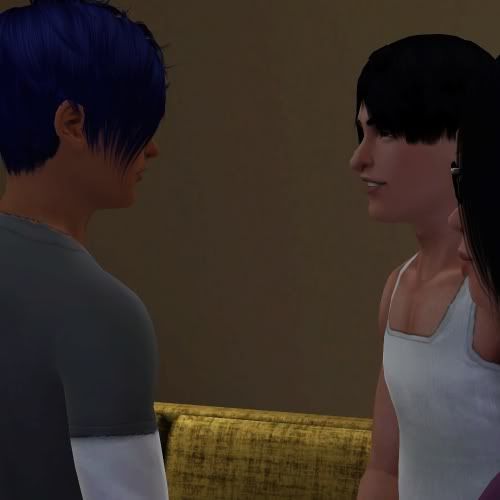 "You mean you were hoping. Now you've got to share Mitchell's cooking."

It takes a moment. Plates in the kitchen clink together as they are gathered, and my eye momentarily catches Mitchell far in the background putting the plates on the table. When I look back at Brandon and the man in front of me, it clicks.

He turns his eyes back to me as he reaches out a hand. "You must be Paula, obviously. I'm Angel."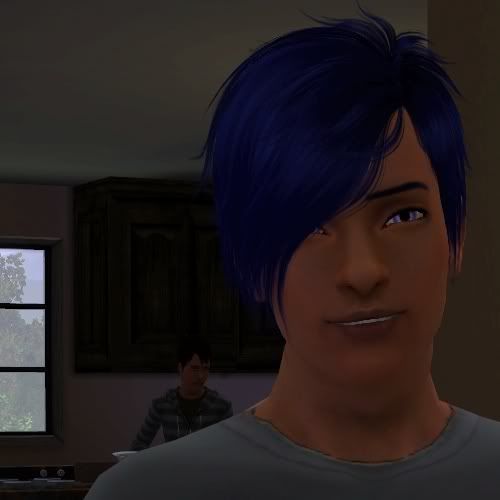 I swallow, doing my best to be brave or a close impression of it. I take his offered hand, rough and calloused, in a firm handshake as he smiles at me, one edge turned up as if he knows how surprised I am.

"Nice to meet you," I say, unfortunately aware of how lame I sound.

Angel doesn't say anything about it. He warmly invites us to have a seat over at the dining table with the mismatched seats. The back of the apartment has less light than the front as there's only one window in the kitchen. But there is a candle sitting on the table, already lit and casting a gentle glow on the set table. Mitchell smiles at us as we step over to the already filled plates. I notice his smile is mostly on Brandon.

Brandon gently guides me to the chair on his right as Mitchell takes the seat on the opposite corner from mine, on the right hand side of Angel. I have to wonder if it's another cultural thing. Their charges have to sit to their right like salad forks or something.

Brandon suddenly smiles though he tries to hide it with a hand that casually rubs at that spot just below his nose. Angel, Mitchell, and I all look at him questioningly.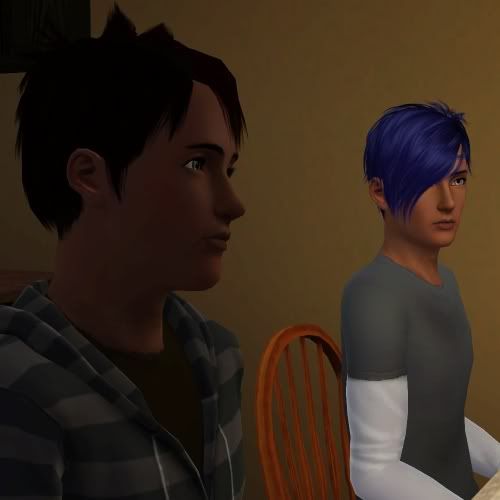 "Sorry, stray thought," he says with a grin. Angel rolls his eyes.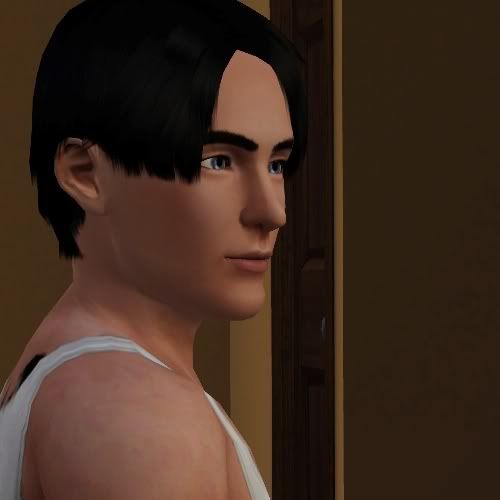 The food is simple, but really good. With each bite I try to pick out the flavors of the nameless dish, almost completely ignoring the way Mitchell never actually looks at me even as he smiles politely while Brandon asks him about his new art. I also manage to almost ignore the way Angel seems to watch me from his spot in front of me and the way the folded over letter sits heavy in my pocket.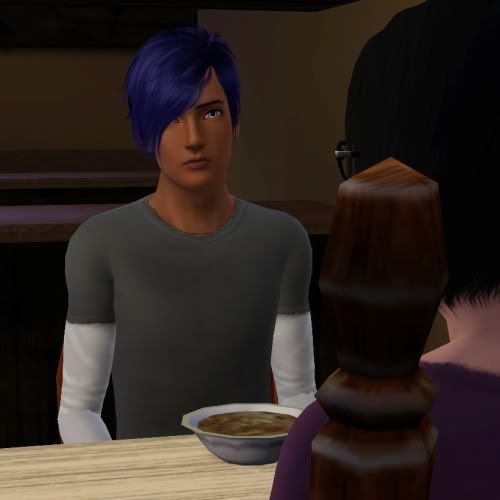 The flavors of the dish mix refreshingly in my mouth like a salve over the wound of Henri's visit. But I try not to think about that. Instead I try to eat somewhat slowly knowing that as good as the food is, I don't think I'll be able to eat a lot of it and not pay later. My stomach still churns nervously. Maybe Brandon was right. Maybe I shouldn't have insisted that we come.

And then I hear, "Of course she's going with me."

I sit up a bit straighter and glance at Brandon, the spoon in my hand resting on my plate. "What?"

"To the village," Brandon says, like that's supposed to mean something to me. He seems to catch my blank expression and so, with a smile, he explains. "I go there about every two weeks or so to pick up supplies. And you're going with me." He has that twinkle in his eyes that makes him look like a mischevious little boy. Like the two of us are sneaking out to have some fun right under Henri's nose.

"When?"

"In a couple of days."

There's a buzzing in my head from my jittery heart that makes it hard to believe him. Anything to get out of this horribly dreary place, away from the violence and from Henri and the invisible threat of his second in command.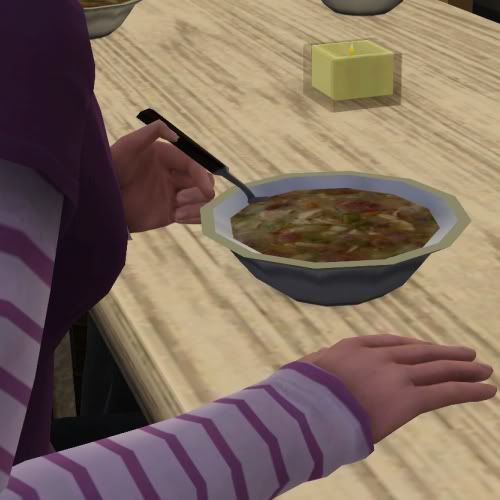 It isn't until we're on the way out that I notice the small rack of weapons. The thing sits beside the front door on the opposite wall of the easel, holding dangerous looking knives, a couple of swords, other unfriendly looking devices, and a couple of guns. That shocks me, the guns look completely out of place in this world of no electricity. Somehow they look even deadlier.

I can't help the momentary hesitation that comes from my surprise, but I press on following after Brandon all the while hoping that Angel didn't notice. There is something wrong about the fact that this rack of dangerous weapons sits in the living room so close to Mitchell's easel that he has his back to it when he paints.I t's always present, right there in full view as if Mitchell would ever forget the difference between himself and Angel.


Next Chapter -->