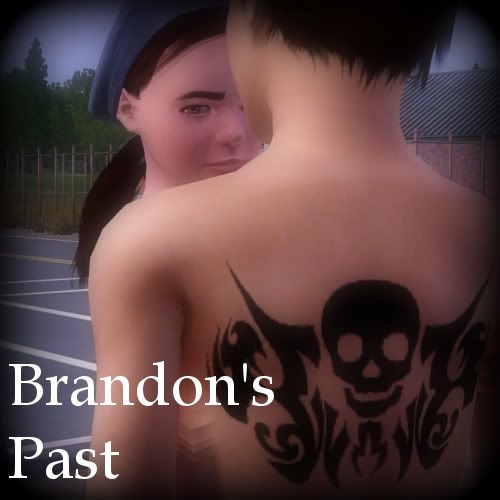 It seems like this day will never end.

Walking back, my muscles ache partially because of all the walking and standing, but also just because I'm tired. So much has happened on this short trip and the sun hasn't even set yet.

I pepper Brandon with questions about the Lost Landers. Do they invade a lot? Are they as bad as they say? Do they really eat other humans? He says we're fine. The border is very secure and they can handle them if they do get across. But he doesn't answer the question about their diet, and I don't press. Mostly because something surprising catches my eye.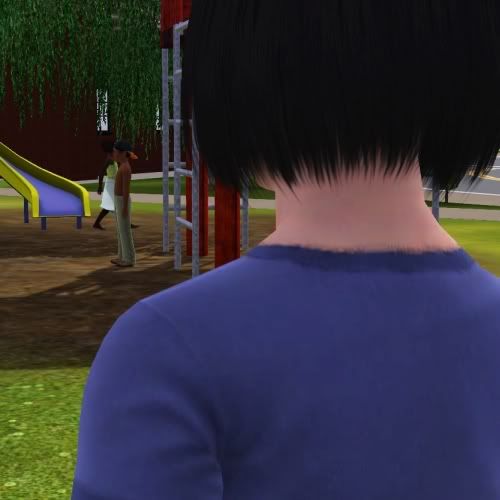 It's a small park with a playground. But that's not the part that surprises me. The kids playing on the playgound-- that's what surprises me and I actually stop and stare at the sight. I haven't seen any kids other than at the village today. Another thing I just didn't think about. There are a few of the older kids play fighting like the way animal cubs play wrestle in preparation for learning to hunt when they're adults.

Brandon's stopped just a step ahead of me and I glance up at him with my thoughts hopefully racing too much for him to catch just one. The park is located in between all these buildings and there are some pretty scary people roaming around, probably keeping watch as well as some very average looking people who are probably human. It pops into my head that Brandon was a kid too once. I've been silently crying over my lost childhood and my lost future, but this is his home and his way of life.

I'm reminded again that there is very little that I actually know about Brandon and his brother.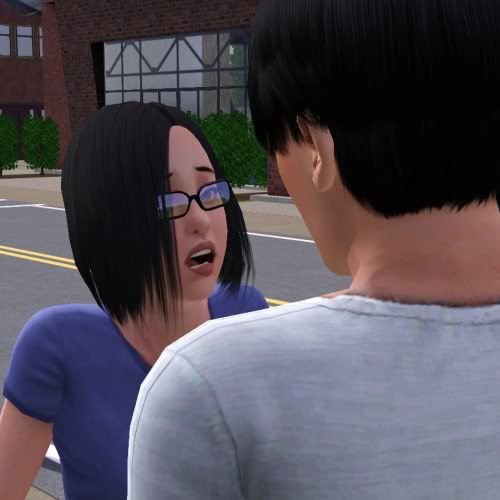 "Brandon, what was your childhood like?" The words slip out at the same time as my thoughts do, so I'm sure it is laden with my disbelief that anyone could possibly grow up here. Right away I feel guilty. "Oh, sorry. I didn't mean it like that."

"It's okay." He says it with a gentle smile that is more out of understanding and comfort than humor. "C'mon." He starts waking again, and I follow along beside him wondering if he'll actually answer the question. Maybe I shouldn't have even asked. I'm just beginning to understand that the past is personal and not something to be pried from a person. It's information a person offers you like a gift.

Brandon slips his hands into his pockets as we walk. "I can't complain about my childhood. I had it good compared to most."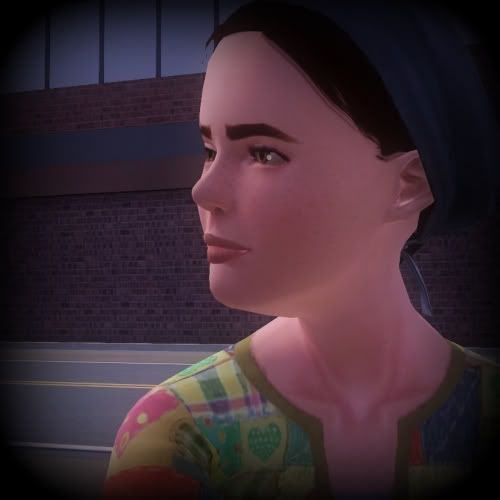 My eyes stay on him even though he seems intent on looking forward and not meeting my gaze. But he glances back at me with his eyebrows just barely lifting. "Jimmy pretty much raised me, y'know. From when I was a kid on up."

This intrigues me. It's something I didn't know and never considered. I think back over this morning and their interactions and the way Jimmy teased Brandon. "You never complained before," he'd said. Because he'd taken care of Brandon. I try to imagine Jimmy being domestic and all I can come up with is a silly image of him in an apron which is not appropriate when we're having this very personal discussion.

Brandon laughs out loud and runs a hand over his eyes. "You're a very visual person. I catch images from you as much as words."

I shake it off, blushing a little, but moving forward. "How old was he? He's hardly older than you, isn't he? And what about your mother?" The questions spill out like water gushing over a suddenly broken dam.

"Same age most people are when they join the tribe," Brandon says with a shrug. "I don't really know exactly. We don't keep track. But I would guess fourteen? Fifteen? And our mother left." He glances at me again as we turn onto the street that leads to the apartment. "We lived in the place Jimmy's living at now."

"You mean he's still there? Where?"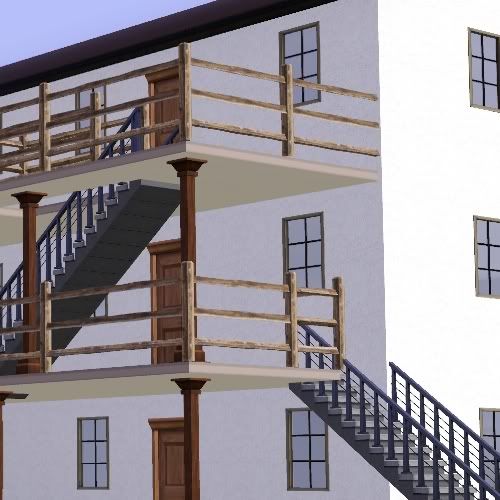 His eyes trail up to the highest apartment corner of our building. It's the same floor as us. "No. You mean all this time he's only been a few apartments down from us? And you grew up there?" My voice is a whisper of disbelief and self-consciousness. I stood on that balcony, and he was that close?

"He isn't usually home. I got my apartment because of rank. He could be anywhere he wants, but he stays there."

We reach the stairs and walk up them without saying a word as the thoughts brew in my head. I'm not sure what to think anymore. It feels like there is so much I neglected since I got here when I should have been asking question all this time and not just wallowing. And now our time is so short. I could just kick myself.

Once we step inside the apartment, I ask, "But what about your mother?"

Brandon steps over to the kitchen and puts his bag of goods down on the counter. I step over to at least look like I might help even if I don't know where anything goes. He doesn't look at me as he takes some cans out of his bag. "She was human, too. Jimmy's dad claimed her." He turns and opens the fridge to put away the cans. "He was an unstable experiment. It eventually caused his death."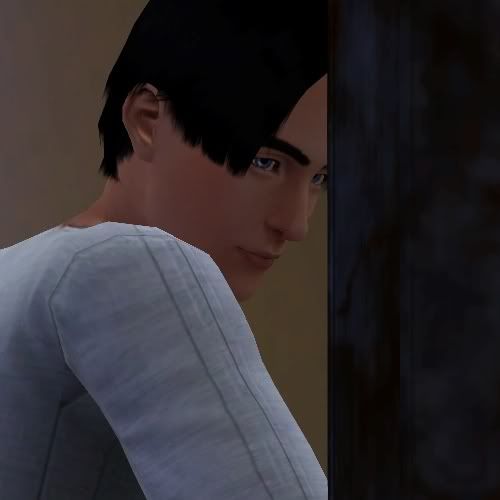 He grabs a couple of plates, a loaf of bread, and peanut butter. "When I was really little, we lived at his old place near Henri's. So when Jimmy's dad died, it was easy for Henri to start training him."

There is something about it that seems off to me, but I can't pick out exactly what. As Brandon spreads the peanut butter on the sandwich, I think it over. "So Henri trained Jimmy after his father died. But I thought you said he didn't get involved. So why?"

Brandon hands me my sandwich while gently pushing me back, encouraging me to have a seat at the small table. Once we're seated, he says, "Special circumstances."

That clears up nothing. Brandon could have been a special circumstance. "So did he train you?"

"Jimmy trained me."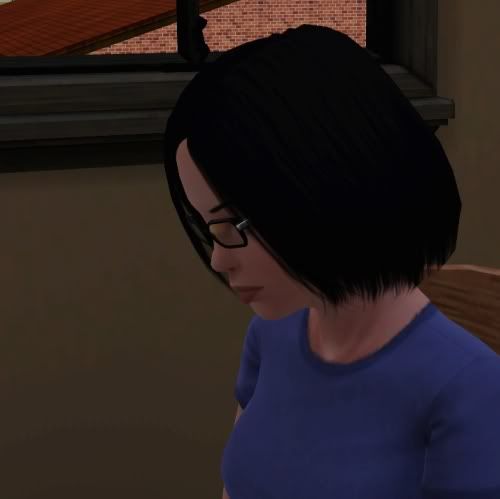 "Hm," I sound in my throat as I take a bite. Brandon is being as patient as ever, but I get the feeling that we've hit a point where the only information he can give me is hardly any information at all. Maybe the peanut butter sandwiches are supposed to be my clue that I should shut up and eat now. Peanut butter is notoriously difficult to eat.

He laughs again, probably picking up my image of me with a mouth full of peanut butter. "That's not it. It's just that we're talking about the past of someone who's living and can still kick my ass."

He smiles in a good natured way, but I can't get my mind off the darker hint within his words. "You think she's dead."

Brandon clears his throat, lifting an elbow up and placing it on the table. There's a slight twitch to his mouth as it pulls back a bit in a slight grimace before he looks away. "I do love my brother, but that doesn't mean I'm unaware of the reality about him. He's never hurt me, but that doesn't mean he wouldn't hurt the people I care about."

Like the myth. I blink a little, my eyes feeling slightly wetter than normal, though they don't threaten to spill. "Why?"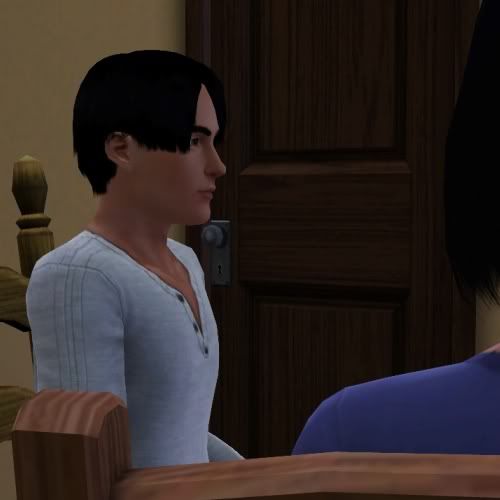 I don't really expect him to answer. I know he can't catch Jimmy's thoughts-- he said that this morning-- and anyway it's a personal family thing. It feels like he's quiet for a while, but it could just be because I'm uncomfortable and sure that I've overstepped my place.

He rests both his arms on the table around his plate. The sandwich sits there with only one bite. "It's hard to explain the mind reading thing. Especially in my case." That isn't what I asked, and I can't help looking at him with my brows drawing down in concern. Where could he possibly be going with this? "It's only one way and I can't control it. Like a flea hitching a ride on the back of a dog."

His eyes meet mine as if he's waiting for me to understand. I can see the image of a flea on the fur of a mangy dog, but I can't see how it relates to Brandon.

"I bond easily. By nature." There is a slight amount of defeat in his voice.

"Bond?"

"A strong mental connection. In my case, it's only one way."

"So then..." Is he only nice to me because of his power?

Brandon's vivid blue eyes are clear as he watches me, probably picking up that thought like a light beaming in his eyes in the dark. Maybe he'd been expecting that thought and waited for it like any other blow. "Does it matter?" He asks. "It's all part of who I am."

I don't turn away from him. If at least some of the things I've learned in my life are true, people born with powers don't normally just develop them one day. The powers shape who they are and grow with them.

My gaze meets his own. "No; it doesn't."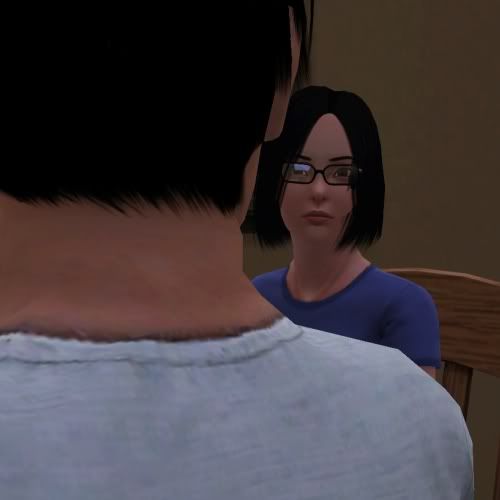 Next Chapter -->
More profiles. I'm sort of excited to present Vivian's and Brandon's.