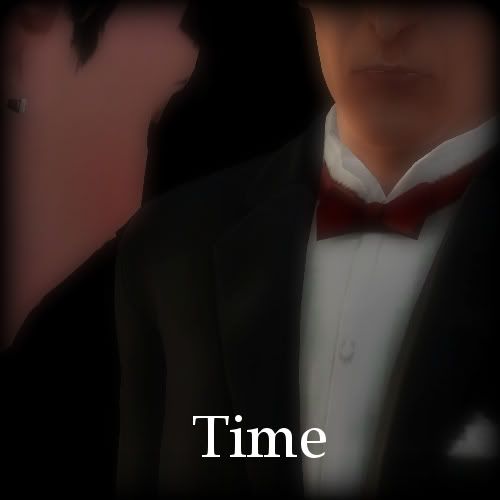 "Being one of Henri's children is no big deal. It's our mothers that make us special."

I sit staring at the envelope again, Brandon's words ringing through my head. After hearing a little about his past, he slipped that gem in. Maybe he can't control thoughts, but he's good.

My breath is heavy. The liquid in my eyes is heavy. I don't want to think about it, but I have to face facts. She's practically gone. Maybe she's already gone. And the only thing left are my memories of her and the things she taught me. I'd like to imagine that she's always been preparing me for this moment like she knew I was destined for something not in the norm, but I'm really just a human with Neutral sensibilities.

As I reach for the letter, pulling it from between the pages of my book, I get a little dizzy and realize that I wasn't breathing for a moment there. I'd put all my focus on the letter and just somehow forgot. My sigh is so loud in the quiet. I'm aware Brandon is out there, probably trying his best not to hear me and my thoughts. I can imagine him relaxing on the sofa, looking up at the ceiling with his hands behind his head, probably trying to listen in on the neighbor's thoughts to give me some privacy.

I slip my finger under the top flap of the envelope and begin ripping it open along the seam. The paper the letter is written on is so thin and so small, but at the sight of her handwriting, my stomach tightens. For a moment I can't get past the hand writing. The squiggles are all too familiar. They remind me of the notes she'd write for me when she was going to be out late when she missed dinner. And even before that, she was the kind of mom who'd stick notes in my lunch boxes wishing me luck on spelling tests when I was a kid until I eventually told her it was nice, but asked her to stop when I became too old. Now I'd kill for just one of those notes instead of this one.

It takes a moment for my eyes to clear. I sit on the edge of the bed aware of my breathing, trying to take deep breaths until they stop sounding so pitiful and wet. For a moment, I rest the letter, written face down, on my leg while I give my hand a violent shake to get rid of the tremble before I pick up the letter and just dive in, reading the words in large gulps like water on a hot dusty day.



Dearest,

I've written this letter many times. Nothing I say is enough. But I've run out of paper and time and there are things I should have told you that I didn't.

Henri Smith is your father. He's also the leader of a large group of Wildlanders and the one who started the Revolution that ended the labs so many years ago.

You, my dear, have very little of him in you. You also have very little of me in you, and that couldn't make me prouder. You've taught me so much. You've changed how I look at the world. The truth is that things are never set in stone. They're never black or white or all good or all bad.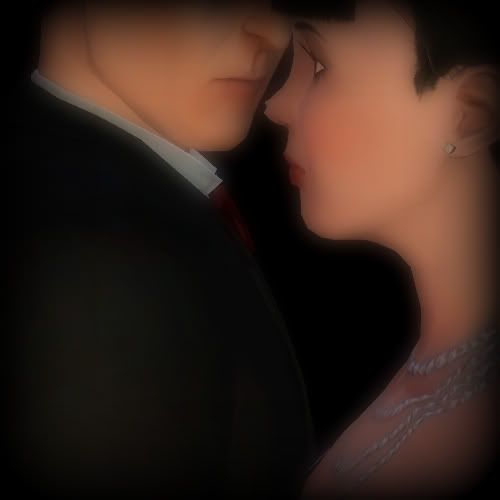 Henri is a man like that. Not good or bad, he does what he does for whatever reason he does things. There isn't much I can say or do to prepare you. He will come off gruffly, and you might even be frightened of him, though I hope not. I would like to tell you that there is more to him than that. You'll be safe under his care.

I'm sorry. I'm sorry for all of this. After living with a secret for long enough, you forget. You learn to live with the lie and forget that it's a lie. You tell yourself that things will always be okay and that there is always more time. All the things you do as precautions become second nature and you forget they aren't natural.

This is definitely my fault. No words will ever be enough. But I am sorry.

I love you.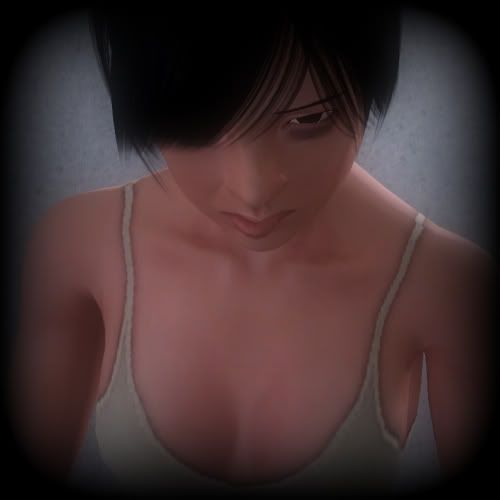 *********************************

My stomach hurts. It twists painfully in my belly making me wake up with a start as I realize that today's the day I go to Henri's and leave Brandon's place.

For a moment, I lie in bed clinging to the blanket and pillow. It's like those mornings when under the covers is so warm, but outside the covers is so cold that you don't want to get up. Only, in this case, under the covers is just as cold. There's a chill that works its way through my muscles making them sluggish. I don't want to move.

Brandon already said he'd take me. It's better than waiting for someone to come and get me. He said we'd go after dinner, though I think I'd prefer it right before dinner. I can tell my stomach is going to be all kinds of rebellious today.



I can't eat much of my dinner. It makes me feel horrible to waste any of Brandon's food. He'd tried to keep it light, probably knowing I wasn't going to feel much like eating, so it's just some veggies. Brandon gently assures me that it's okay. He can re-warm them in the morning. I still feel guilty though. Or maybe that's just nerves.

We stand up, Brandon looking more mature than ever when he gently asks if I'm ready to go. All I can do is nod my head. My duffle bag sits close by, and I go over to grab it. Just before my hand has even reached the bag, there's a knock at the door.

I stand up, my hands empty, my stomach really twisted. I glance over at Brandon who has his brows drawn down like that one day when I first got here. It's a look partially of annoyance and anger and it sort of worries me.

Brandon opens the door, and without waiting for a word from Brandon, he walks in, his light, icy eyes falling on me and sending a shiver down my spine that makes me jump.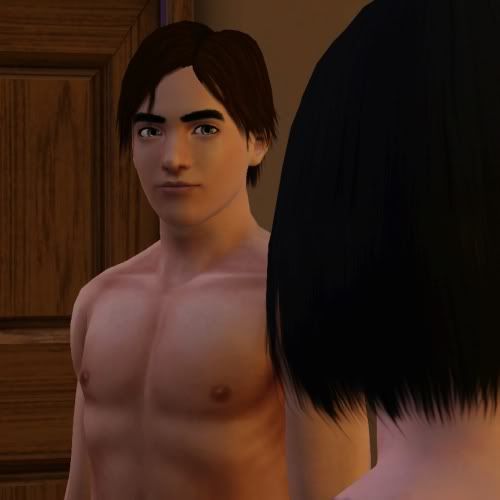 "Time to go," Jimmy says darkly.

"I'm going to take her." Brandon says it simply, his eyes hardened as he looks at the back of his brother.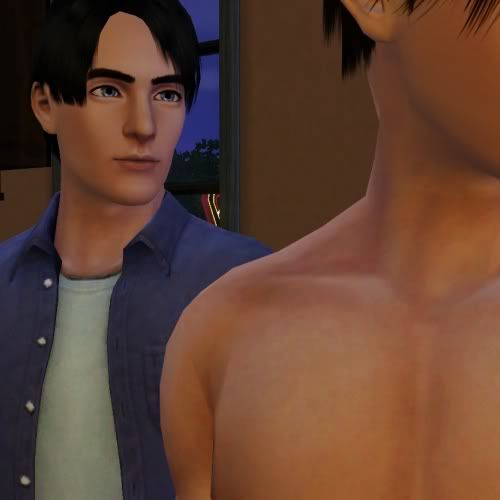 Jimmy looks at Brandon sharply like a razor. "I'm to take her."

"I'd rather take her."

"It's an order he gave to me."

Brandon crosses her arms, looking for a moment as if he were going to block our exit and refuse to let Jimmy leave with me. "One, you don't take orders. Not even from Henri. You never have. And two, Henri would never give you an order."

"He did this time."

My muscles ache just from watching the two of them nervously. The two of them seem to be glaring at each other. Brandon's jaw is tight as if he were biting back whatever it is he wants to say.

"I'll go," I say, the words escaping too quickly into the tense quiet between the three of us.

Brandon looks at me with that frightening mature look of his, the one that speaks of responsibility. I couldn't bare to see him hurt. Especially by his own father or his brother. "Paula--" he starts.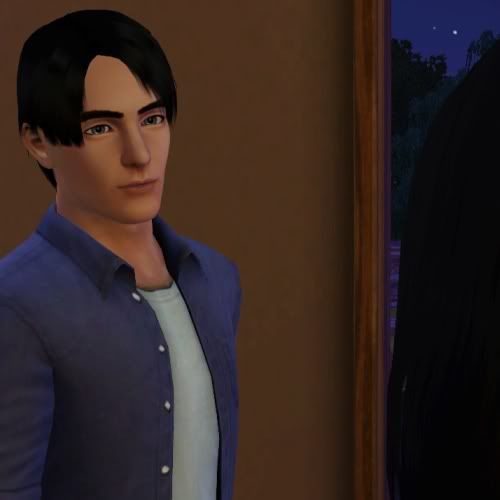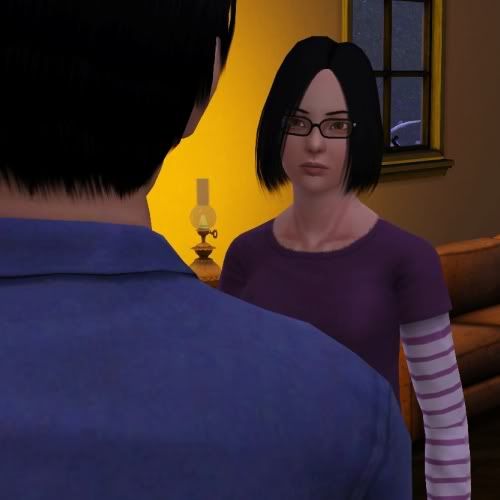 "I'll go."

"C'mon." Jimmy motions with his hand for me to step between them and leave through the door.

I do it very quickly and without glancing up at either of them. Once I'm out, the door shuts behind me and I don't dare look back. Assuming Jimmy will walk past me so I can follow him, I wait. But then I feel his large warm hand on my back at that spot just below the back of my neck gently pushing me ahead of him and I go. His touch is gentle, but his hand is heavy. I don't dare shake his hand off any more than I dare to look back at him. I swallow roughly and forge ahead into the dimming light.


Intermission -->