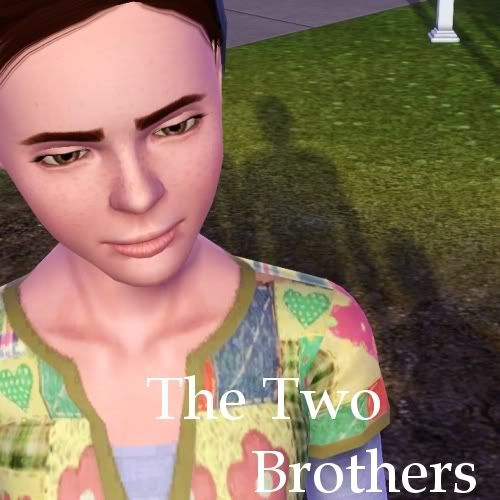 "Once, a long long time ago, there were two brothers who had a lot of power. But these two brothers couldn't use their powers on each other.

"The brothers didn't get along very well. They used to have horrible fights, but since they couldn't use their powers to really hurt each other, they could fight for days and no one would ever win. Not like that. So instead they had to try and one up the other to show which brother was the best.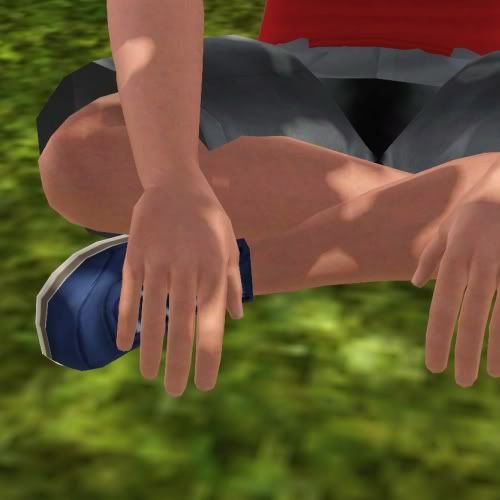 "The first brother found the most beautiful woman in the world and married her so she would be all his. He flaunted her around to make his brother jealous. One day when she was alone, the second brother attacked her, horribly deforming her face and leaving her so ugly that the first brother couldn't even stand to look at her.

"The second brother married a good soul who was kind and would do anything for the second brother. But the first brother tricked this good soul by having him help a horrible evil person. This horrible evil person, who'd been helped by the good soul, did atrocious things. The good soul could only blame himself of course. And he never forgave himself for the atrocities of the horrible evil person.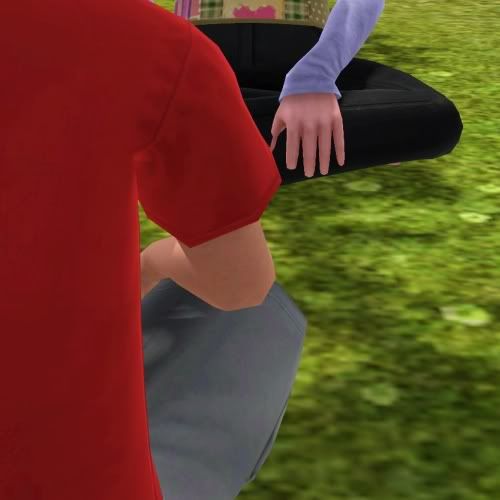 "Both brothers, with their mates broken, began to really fight dirty. They resorted to hurting anyone who became close to the other.

"They burned through the whole world this way. Until one day, one brother felt he was left with only one option-- destroy half the world and bring the other under his thumb.

"Well, the other brother couldn't have that. So he destroyed the last half. And for thousands of years the world was ruined."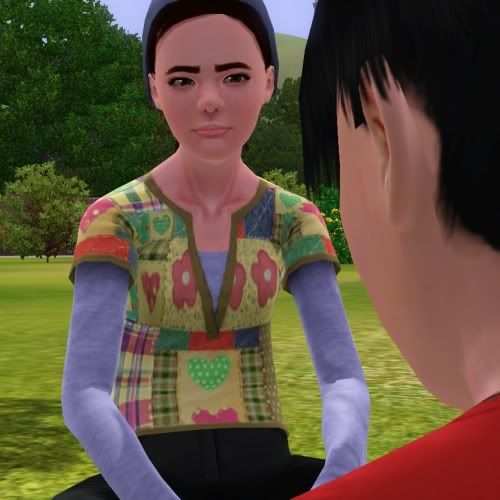 The boy stared at her with wide blue eyes as she reached the end. "So how're we here?"

"That is because--" she paused and leaned in, turning her head to wink at him with a smile. "They missed a spot."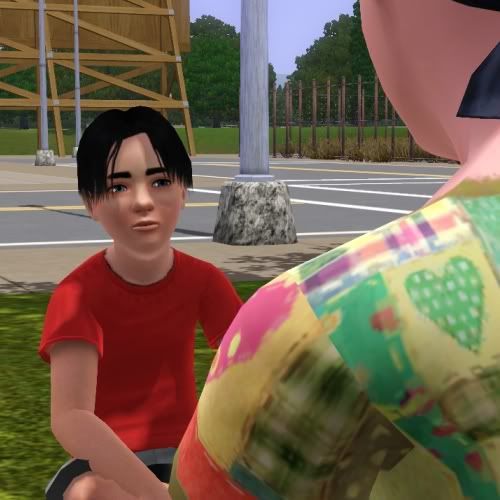 Mary hoped he would know that she was only kidding. It was just an old story after all. The boy had been dropped off by his mother at the playground where the kids of the tribe members were watched and then left completely alone. Everyone had warned Mary about getting involved. They said his older brother was dangerous and volatile and highly protective of his little brother. Everyone warned that she should should stay away.

But she couldn't, and she didn't. Instead she'd snuck up to him, started talking with him, until she finally had his attention and told him the story of the Two Brothers. It was the only story she knew well enough to tell off the top of her head. The boy had been hooked. And now he sat before her deep in thought.

He glanced up then, looking over her head. "My brother's here."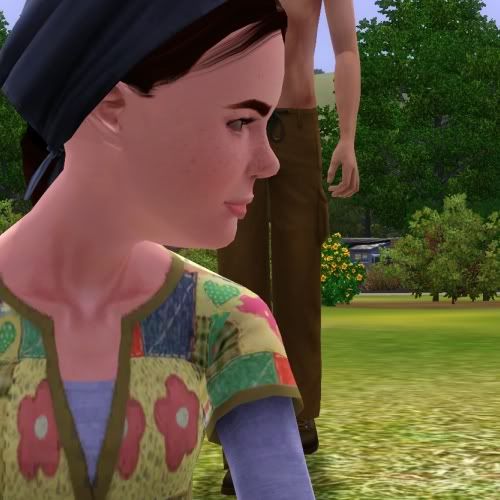 Mary stood, feeling a prickle of anticipation at meeting the brother that had everyone so terrified. She was surprised to see a boy striding over to them who was no older than herself. His light eyes fell on the young boy beside her with a slight grimace.

"Where is she?" The older one gruffly asked the boy.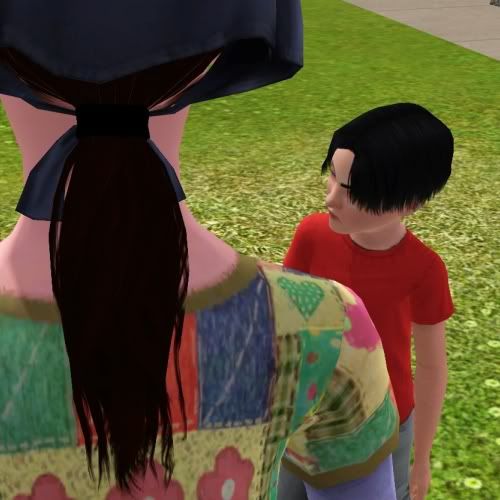 "I dunno. She left." The younger boy said it matter of factly as if it were something that simply didn't surprise him. Maybe it was something she had done before on occasion.

The older boy didn't look happy. He glanced away angrily, a hand roughly attached to his hip with one careless finger. Mary had never seen him before even though everyone else apparently knew of him. He was very handsome with such pretty light eyes scrunched in anger that it seemed almost wrong.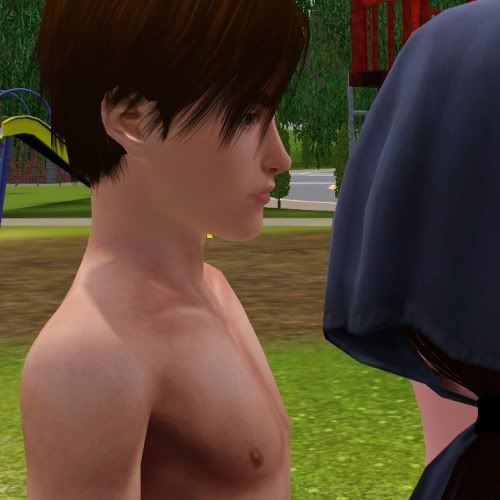 She hadn't realized she was staring until he turned his grey eyes to her warily, almost suspiciously. "Who are you?"

"Mary."

"Whose pet are you?"

The way he assumed she was a pet made her almost raise her head in indignation. But she couldn't blame him. Plenty of protected humans came to work the day shift here, watching the children of the tribe in order to make themselves useful as more than just playthings of the powerful.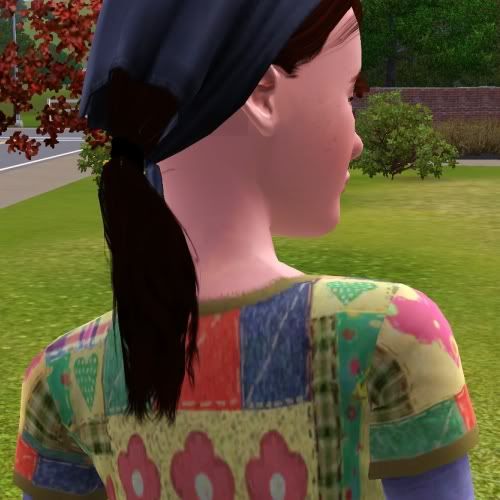 "No one's. I live here." Mary crossed her arms and looked him dead in the eye. The one thing she had learned from living on the grounds and taking care of the children of the tribe members was that standing up straight and tall before them, showing no fear, often earned better results than cowering. She would be a target either way, but it was best to lean into the punch rather than stand back and let them fully throw their weight behind it.

It was like a sick game to them. So long as she stayed on the grounds, she was safe. All of the tribe members knew they weren't allowed to hurt her or take her. She was protected the same way the villages were protected. They needed her to be there to watch their children. But if she stepped off the grounds, she was fair game. Even a foot off of her designated boundary and they could take her.

She didn't know what she expected from him, but she didn't expect what came next.

"I'm Jimmy. This is Brandon." The suspicion slowly melted from his eyes as he looked at her trying to stand bravely before him. "Thanks for watching him."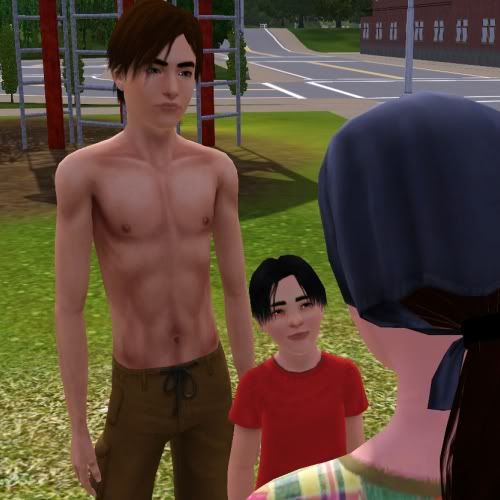 Ages for the curious: Brandon ~7, Mary & Jimmy ~14
Next -->