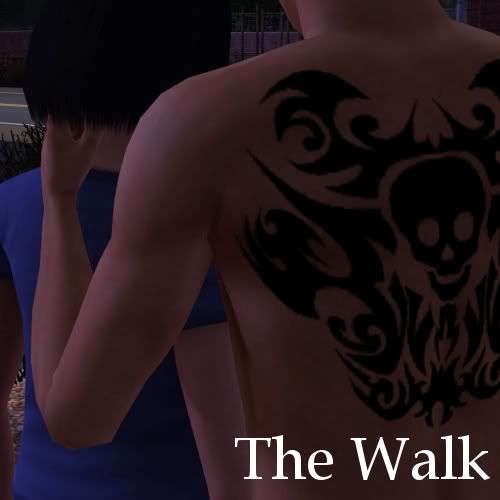 Jimmy's hand on the back of my neck sends ripples of fear down my spine. His hand is heavy, the pads of his fingers pressed against my skin gently guide me in front of him.

Downstairs a few people turn to look at us. There is one fire pit going that is surrounded by weary and dangerous looking people.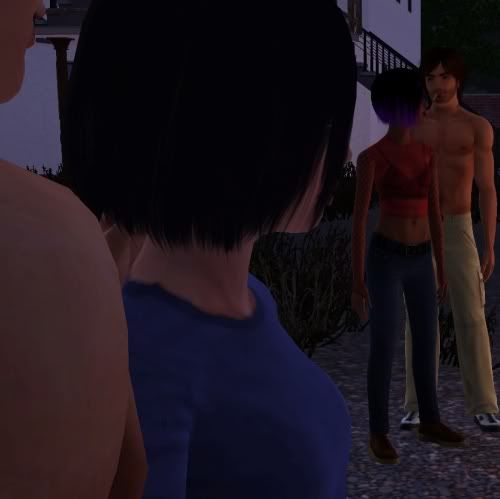 I think I see Maria. She looks ready to step over to us, but I catch a man behind her who puts his hand on her shoulder. Probably to stop her. I'm a tiny bit relieved that she doesn't come over to us. I don't want her to get in trouble with Jimmy, and I don't think I can face her anyway.

Jimmy's steps are quiet behind me. Once we're past the large group in front of the apartments, he moves his hand.

"Do you want me to carry your bag?"

"I got it," I say quickly, surprised that he even offered.

The silence between us is fat and uncomfortable. The dark surrounds us, suffocating me. I force myself to focus on something else. My hair hangs partially in front of my face, the wisps of the strands tickling my nose when I inhale.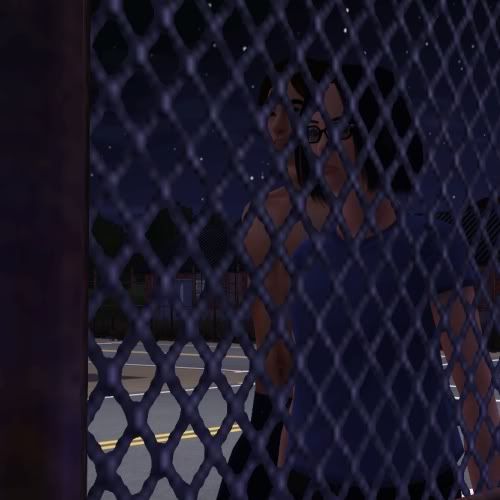 I lift my head, shoving my hair behind my ear with one hand. I am not going to be the prisoner here. Not if I can help it. Mom always said that you can't control every situation, but you can at least control how you arrive in that situation. If you can't avoid it, then make sure to deal with it to the best of your ability.

We turn into a walkway that leads to a large building that appears as dark, if not darker, than the darkness we walked in. I glance at Jimmy who's leading me to that dark building and my feet stop. Some part of my body will not let go, will not walk into that dark building with Jimmy.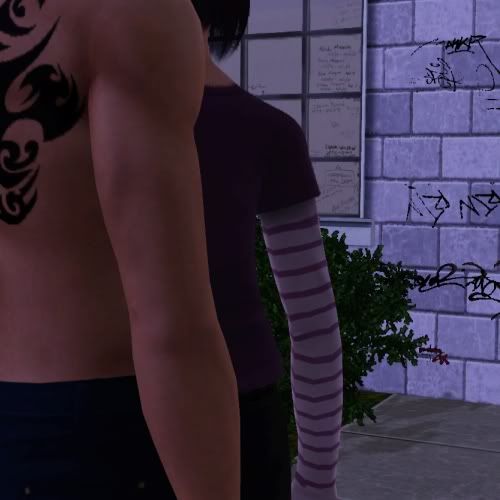 "What's wrong?" He asks me.

"It's dark."

I can almost hear the eye roll. "You're fine. It won't be dark inside."

He walks past me, and I find myself actually following him into the darkened building. It makes me uncomfortable. My skin crawls and I roll my shoulders trying to shove it away and push the darkness back. What if he lied to Brandon? What if it wasn't an order, and instead he's going to kill me now in this abandoned building?

Jimmy stops, turning towards me just as we reach some stairs. I can barely see them as my eyes start to adjust.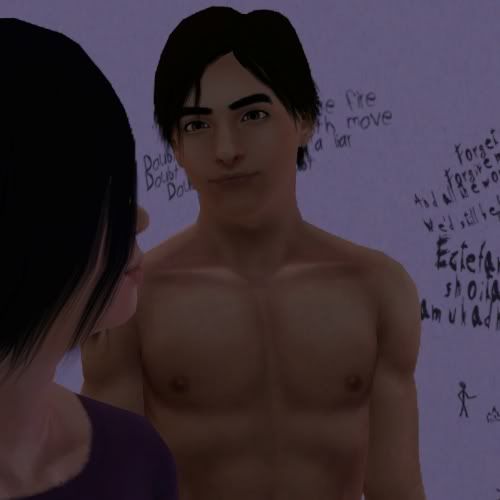 "C'mon." He moves towards me quickly and smoothly, and yet almost carefully. His hand slides to my back again as the other takes my bag. "Let's go."

Now with empty hands, I hold them together, tightly interlacing my fingers, as we walk forward together up the stairs into the darkness.



Jimmy's hand on my back is something of a strange and frightening comfort. I suppose the dark and the unknown of Henri's home is worse than the known of Jimmy and the dangers he represents.

He guides me up the stairs using gentle pushes from his hands and a softly spoken warning about lifting my feet.

By the time we get there, I'm actually thankful to be in Henri's apartment and half ready to hug him. There is a light here, not the normal oil lamp, but a real lamp bulb. I can see it near Henri sitting on the coffee table in front of the sofa.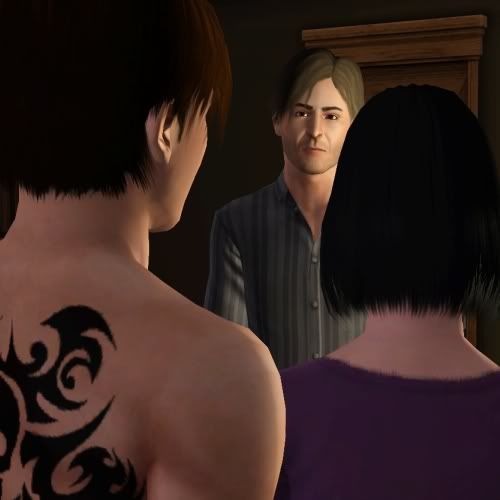 "That took a while," he says to Jimmy, drawing my attention back to him. The man is a complete stranger to me. Before me stands a man I've read about in history books who also happens to be my father. It only heightens the fact that I don't know this man. He's neither the man in the books nor my father but someone else entirely.

"She's scared of the dark."

And Jimmy. And probably Henri too, but I don't say any of that and I'm thankful that neither of them can read thoughts as far as I know. My hands are still laced together in front of me when Henri glances at me.

He steps forward to take my bag from Jimmy, then motions for me to follow him. It's when I step forward that Jimmy's hand drops from its position on my back.

I follow Henri to a door not far away. He opens it and steps in far enough to turn on another light. "This'll be your room," he says as he puts my bag on his bed.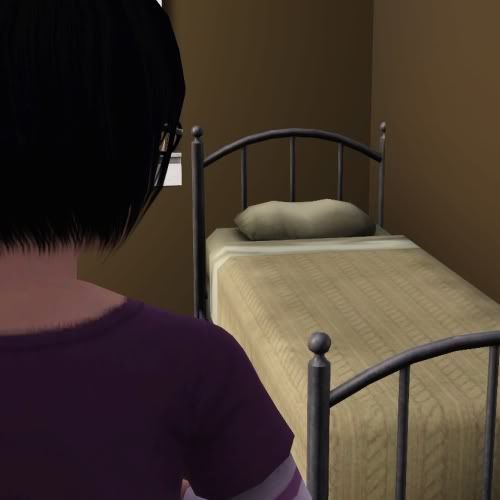 I step in after him having to squeeze past him a little so that I don't accidentally brush against him. The room is decent sized. There's an actual bed in the corner and a dresser for my clothes. I'd imagined that he's stick me in a closet or something. The bed even has sheets and a blanket like he'd prepared for my staying with him.

"We'll talk about your chores in a bit. I need to talk with Jimmy."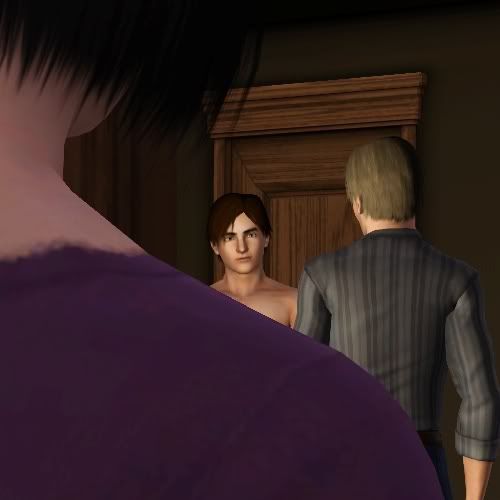 I nod and watch him walk away. As I go to close the door, I think I catch Jimmy's gray eyes glancing just past Henri in my direction. I quickly shut the door.

Once I'm alone, I collapse on the bed pulling my knees to my chest. The blanket has a very faint smell on it like it's probably been washed recently. I run my fingers over the knit covering on the blanket feeling each tiny hole/eye and the semi-soft fabric used to knit it.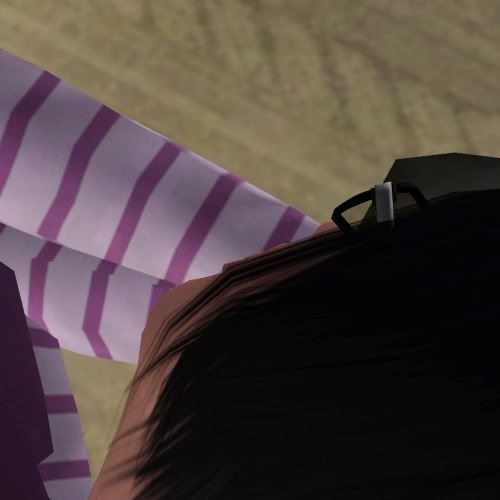 Now what? Each of my breaths moves the tiny hairs on the knit fabric. I'm here now. Mom saw something in him. I assume she must have known him. If he's taking me in, then he must have cared for her at some point otherwise he would have given me away. He could've left me with Brandon at the very least.

Henri comes back, opening the door without knocking as I expected he would. I sit up quickly almost as if I were a kid doing something I shouldn't.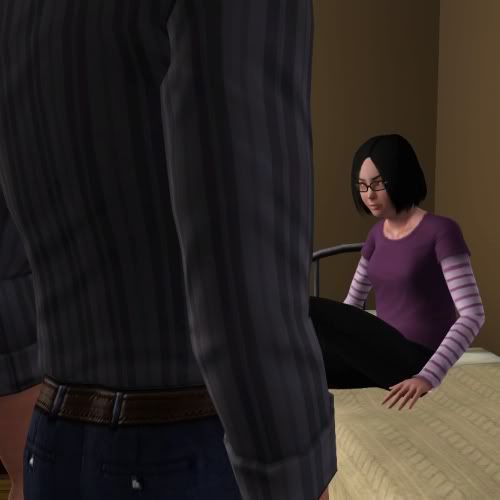 "While you're here," he says, "I want you to cook the meals- breakfast and dinner. I'm gone most of the day; you can do what you want. I'm the only one in this building. Though I do expect you to keep our living area neat. Got it?"

I nod. "Uh, so there's no one else in the building?"

"Living here, no. There will be some people downstairs. Just don't go downstairs if you don't want to see them. They won't come up."

"Okay." A whole building quietly to ourselves. It's another one of those things that relieves and frightens.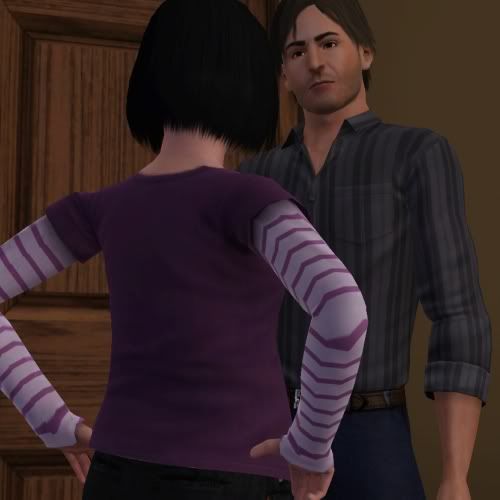 "Breakfast tomorrow. I've got to start early, so don't be late."

I nod again before he leaves. Once the door's shut, I fall back onto the blanket again and close my eyes. It'll get better. You can get used to strangeness if you live with it long enough. Just have to make it past the beginning.


Next Chapter -->