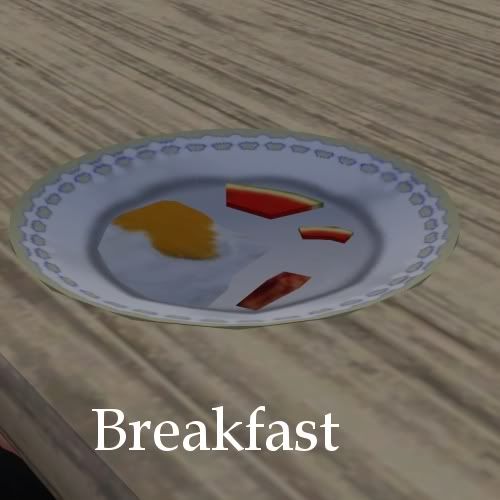 The next morning, I wake up and get dressed early. The sun hasn't even risen yet. But I'm awake and unable to sleep, so I figure that's early enough to count.

I step out of my room and freeze. Henri's already rattling around in the kitchen. He pauses a moment and turns back barely towards me, glancing at me out of the corner of his eye. "You're late," he says gruffly.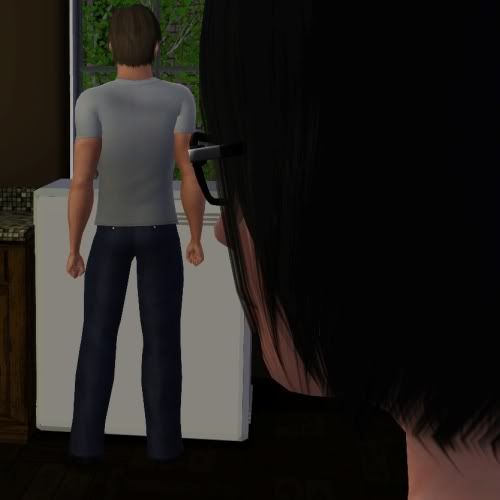 For half a moment, I'm ready to remind him that there don't seem to be things like alarm clocks on this side of the border, but I don't think it'll help, so I don't say anything. Instead I step into the kitchen, take a breath and make an offer.

"I can cook if you gather the equipment," I say in what I hope is a helpful manner.

Henri gives me a very dubious looking glance, and I almost laugh out loud. He was the one who wanted me doing chores, but it seems that he's had time to rethink his original orders. I don't know what comes over me, but I hear myself saying it before I can think about what this actually means.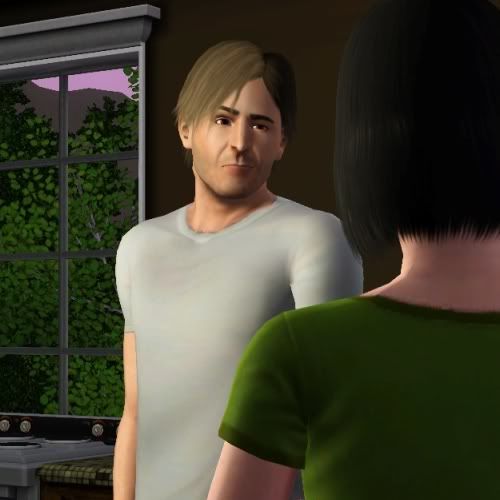 "I can cook. I swear."

He sighs. "All right. You can't screw up eggs."

Did I actually just defend my right to do chores? Somehow that small victory doesn't really feel much like a victory at all, but I do win. He steps over to a small fridge hooked up to what appears to be a battery of some kind. His fridge is actually filled with fridge things, eggs and milk, not like Brandon's which had cans and jars. I glance up at the ceiling. There is a light fixture, but it's not on. Instead we're using a lamp that has no cord. It very well could run on battery power.

I need to focus on the task at hand, so I pick up a bowl and reach for the first egg, my hand stopping just short of the small pile. "That's a lot of eggs."

"They'll be company," he says shortly without bothering to explain further.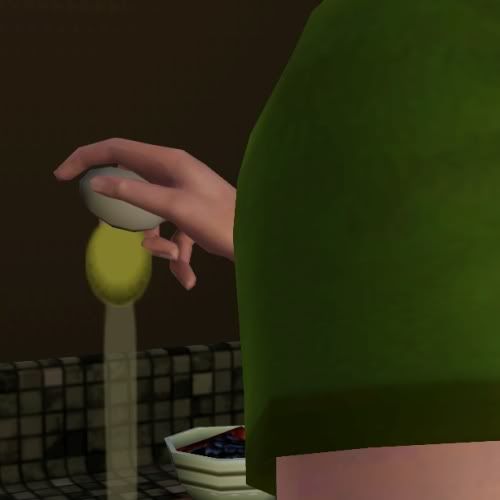 It's clear that he's used to dealing with his soldiers, not his soft little teenage daughters. I let it go, accepting that it's going to most likely be a surprise though mentally taking a bet that one visitor will probably be Jimmy. My stomach burbles nervously as I beat the eggs and heat the pan.

When it's clear that I've got it, Henri takes a seat, picking up a newspapers to scan while he's waiting. I almost laugh at the image of us two quietly ignoring each other and at the same time looking like one of the Neutral propaganda pictures that riled Mom up so much. I can't help wondering if she'd put him in his place, just stand up to him and let him have it for being such a stereotype.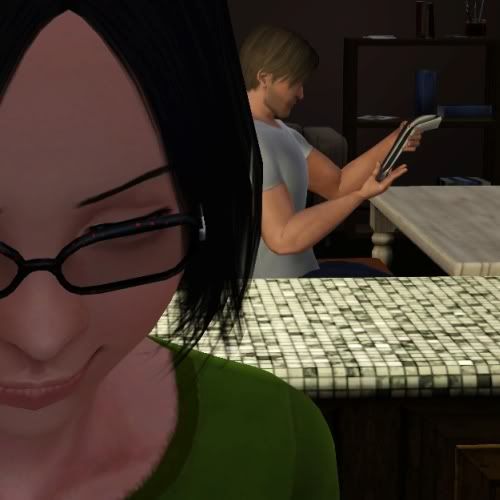 By the time the eggs are solidified, the door opens and in he walks. Jimmy's gray eyes scrape over the scene of me holding the pan ready to put eggs on each plate. I freeze for a moment. Even though I expected him, there is something about seeing him again now as the early morning light filters in through the window. Last night was like a bad dream, but now here he is in the flesh taking a seat at the table next to Henri.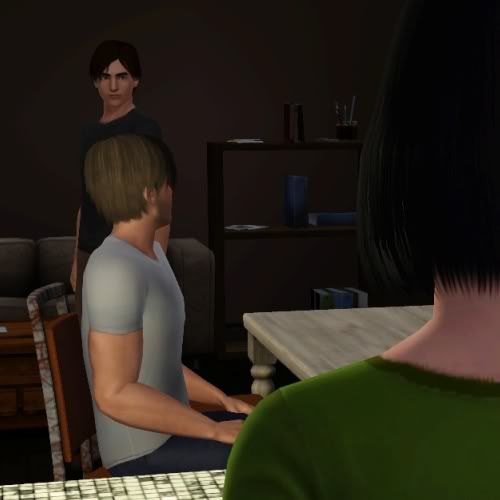 Then the door opens again and both of us slide our eyes over to the door to see Brandon entering with the corner of his lips turned up in something like a knowing smile. It's like a joke he's playing on all of us.

"Good morning. Hope you made enough for all of us."



I think I can hear Henri sigh again from his spot at the table. "Yes. I had a feeling you'd be by."

Brandon steps over to the counter to help me move the plates to the table with a smile. "Hey, I couldn't leave Paula alone with you two. Neither of you are very entertaining, you know."

Jimmy barely raises an eyebrow, one corner of his mouth just barely twitching. "We're educational."

I gulp my first bite, the hot eggs sliding down my throat, at Jimmy's subtle teasing. When I catch him almost glance my way with a tiny evil little sparkle, I look down at my plate to examine my eggs in detail.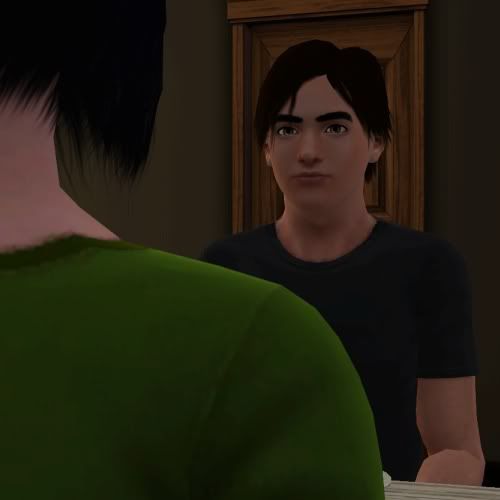 Henri seems to completely ignore it, probably too used to the two of them taunting and teasing each other. They start to talk about someone called "The Leader" and I let my mind wander, hoping that Brandon is too focused on their talk to catch any of my burbling thoughts. I dare to glance up at them as they talk seriously about business.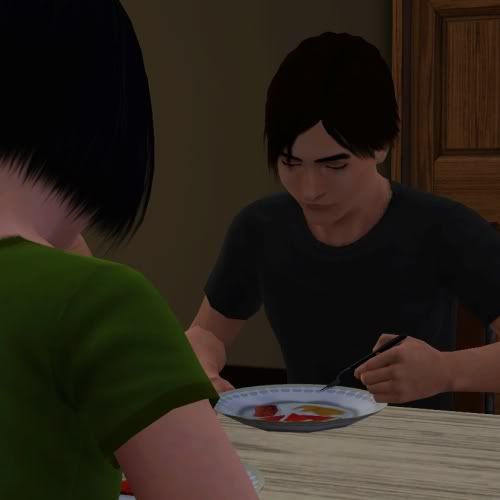 Jimmy is the easiest to look at sitting across the table from me. He eats his eggs very precisely, sliding the fork under the eggs and lifting the fork to his mouth without dropping so much as a crumb. I also notice that he never talks with his mouth full. It's a weird thing to notice, but mom used to like to say that my sight was my natural talent.

I focus on my own plate again not wanting to stare or draw attention. Hopefully these strange little breakfasts won't be an everyday thing.

"The Ranking Fights are coming up," Jimmy says when their conversation seems to have a break in it. Both him and Henri look over at Brandon. "You should take your rank."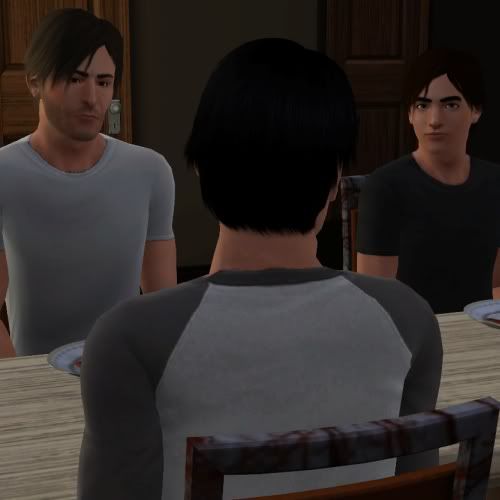 "I'm fine where I'm at," Brandon says.

I can almost imagine I hear Henri muffle a sigh as he looks down at his eggs. Jimmy and Brandon still look at each other, neither one willing to give up.

"You should just get it over with," Jimmy tries again. "They know. You might as well show them."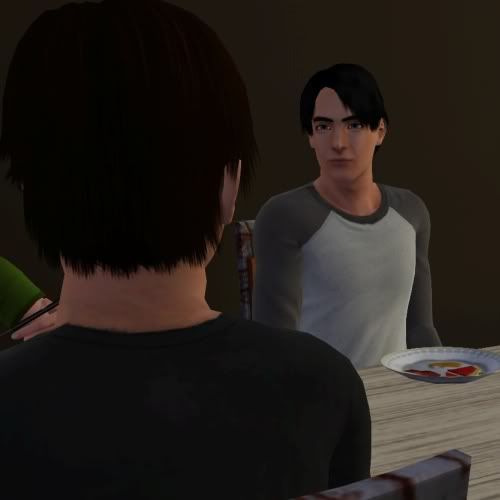 Brandon almost smirks. "I like the aura of mystery I've got now."

I glance from one to the other as Henri finishes off his eggs. I don't know what rank Brandon is at, and I really don't want to know. Mostly, I don't want to hear what he's done to get the rank he has now or what he'll have to do.

That thought is stronger than I meant it to be. Brandon seems to remember that I'm there too; he barely turns to look at me, his eyebrows pulled down a bit probably mirroring my own concerned look just moments before.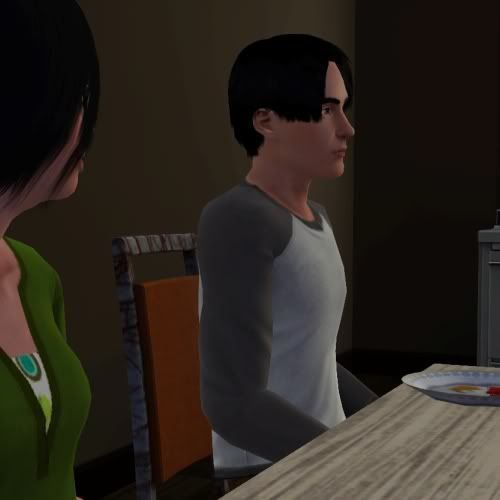 Next Chapter -->
*****************
I dunno, why, but I feel I should say something and all I can think to say is, "I've got Ambitions! X3" So far I'm loving it. Also, so far, no glitchiness! And I've put most of my mods back in. *knocks on wood* I better be careful or I'll curse myself!