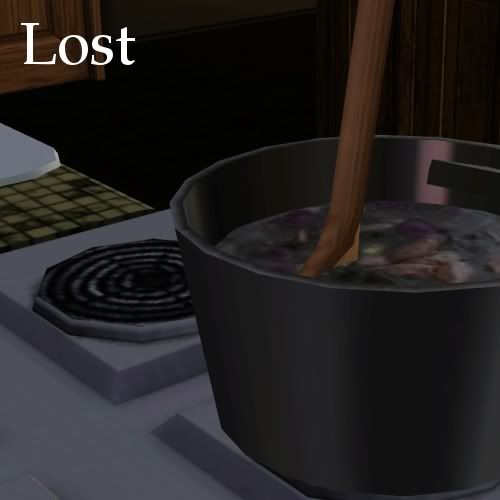 The pot of food simmers in front of me and I give it a stir. Brandon didn't do much talking to me today even though he was the one who invited me along. He didn't even pick me up, instead letting Maria do it. It's almost like there's some part of him that is afraid of how I'm going to react as he starts showing me more. Or maybe he's just certain that I'm going to react badly and he's giving me my space to do just that.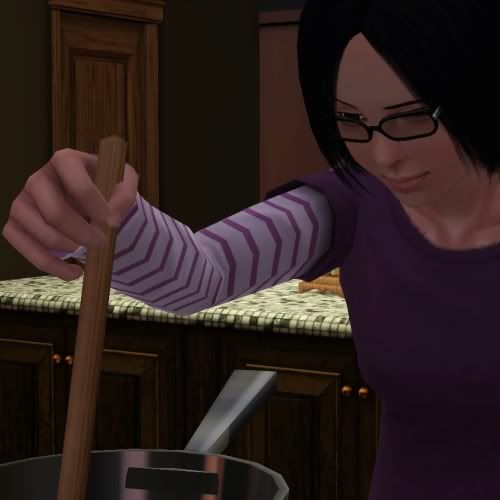 But he invited me along because he did want me to see it. He even let me see him and Alex fighting. Both of them move in ways I didn't expect. They're both faster than I'd imagined they would be. If I ever had to fight anyone like them, I wouldn't be able to no matter how much training Maria gave me.

There's a knock at the door that makes me lift my head. At first I'm not sure I heard it, but I still walk over towards the door listening hard. Henri, Jimmy, or Brandon wouldn't knock. They'd just walk right in. It is possible that it's Alex though.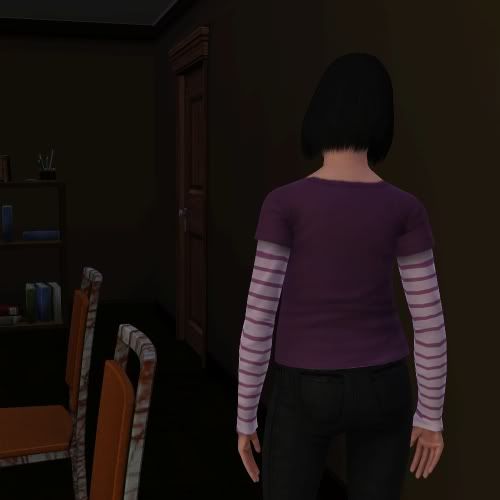 I call out even though I worry that I'll feel stupid when I get no answer. "Who is it?"

A deep voice responds. "Aaron. Henri asked me to come."

My hand darts to the back of the chair nearest me as my body starts shaking. The shaking alone terrifies me. In my old life, that wouldn't be a reasonable reaction to someone announcing themselves. My head spins. Where's Alex? Did he let this guy up? He'd been so disturbed by Aaron earlier, that I almost read it as fear, and if Alex is that scared, then I'm multiple times more scared. My body can't hold that much fright.

Henri hasn't miraculously shown up by the time my thoughts clear. Aaron is still out there and I'm just standing here quietly. Maria's warning is in the forefront of my mind. She said not to be near him without Brandon.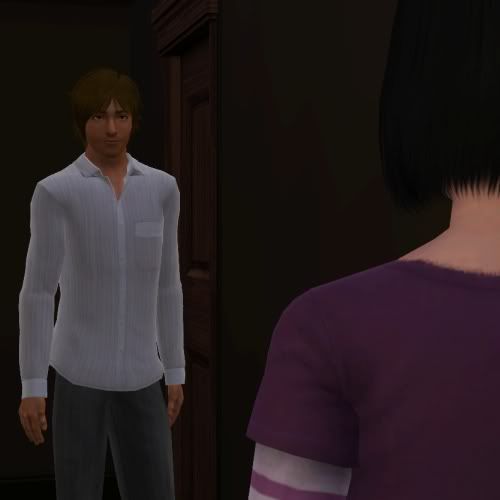 Clearly I've been quiet for too long. The door opens, and he walks in, his suspicious looking eyes landing right on me and seeing through my skin straight to my fear.

"Henri isn't in yet, then."

"He'll be here soon." I say it as I take a step back.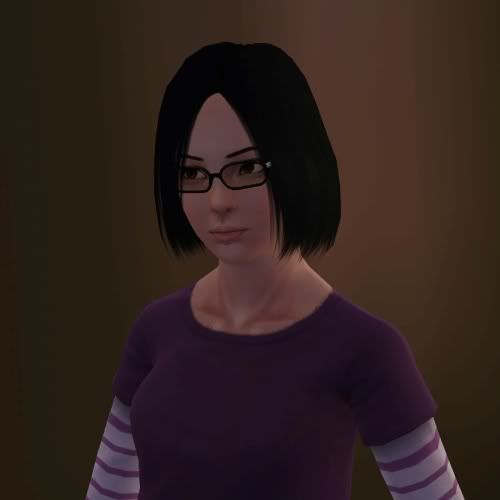 Aaron shuts the door and steps over to me with something in his hand. I'm stuck to my spot, and my hand reaches out automatically to receive the thing he's handing me until I see it's a couple of skinned animals or some sort that need to be prepared. My hand stops short still in the air between us.

He smiles. He's a handsome man which only makes the creepiness that much worse. "Never prepared one before I see."

"Mom didn't really eat meat."

His sharp eyes on me catch me like a small rodent. "I can prepare it."

I just nod, unable to say no to him. That's nothing like cooking bacon. It doesn't seem the sort of thing you can guess at.

He steps past me, and I press myself to the wall to let him through. Aaron moves smoothly just like Alex, but he has Henri's height and muscle mass. He would definitely stand out from a crowd and draw the eye, but people might be too busy staring at him to actually talk about him.

I hop back over to the stove where my pan is still simmering away. The spot Aaron chooses is directly behind me on the small kitchen island. Henri didn't say anything about company for dinner which worries me considering our current company is now standing behind me cutting raw meat up much too expertly.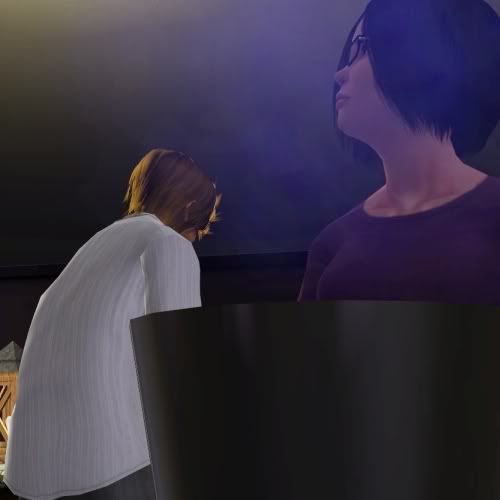 We're both agonizingly quiet and I stir the pot more than I need to. I glance back at him and see him cutting in smooth swift motions that make me sick to see. He catches me glancing at him and probably looking a little sick before I turn away.

"So who is your mother?" He asks as he lays down the knife and steps over to the sink to wash his hands.

"Cheryl Roberts," I say as I remove my pot from the heat and turn off the stovetop. I have no idea if he knows who she is, but he's dressed in clothes that might come from home and I know Henri and Jimmy travel to that side.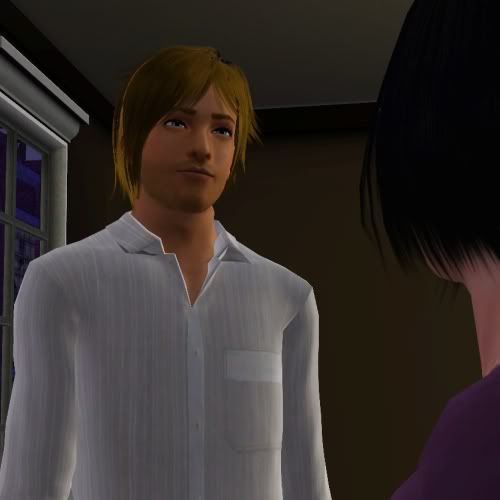 He eyes me, the corners of his mouth naturally curving up and his eyes squinting at me as if focusing on something that can't be seen normally. I try to stand my ground the way Maria said I should though my blood rushes in my ears.

The opening front door catches my attention and so I turn my head and see Jimmy enter, his gray eyes falling on me.

"You creepy bastard," he says with a smile.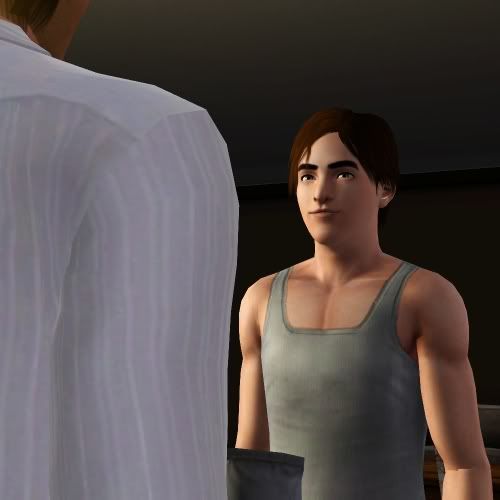 Brandon follows in right behind him and slips over to me. He puts a hand on my shoulder and smiles as he peeks over the stove at the pan I had been cooking. If they all stay, there won't be enough food for us.

Aaron steps over to Jimmy with a scoff. "I'm creepy? You're one to talk."

"I'm not the one cutting up a body." Jimmy smiles at Aaron, completely relaxed, the same as he is with Brandon or even Henri, and for a very weird second I feel like he's doing me a favor by distracting Aaron. He's not afraid of Aaron. But then I realize that he's not afraid of Aaron because he's Aaron's best friend and he's just as creepy and dangerous.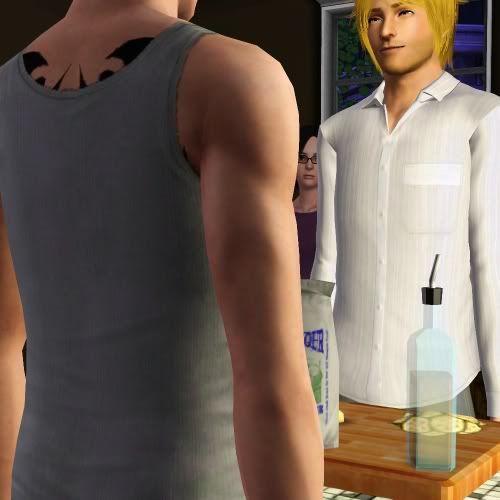 The front door opens again and we all turn our attention to Henri who stops at the door taking in the sight of all four of us standing around in the small kitchen.

We can hear his sigh, or maybe I'm just imagining it. "Aaron, didn't I ask you to wait downstairs?"

"With the Lost Lander?" That surprises me. I look up at Brandon who's already watching me. By the look on his face, I'm pretty sure I know exactly who Aaron is talking about. Who else could it be?

Henri glances from Brandon to Jimmy. "Something tells me you wouldn't have been alone long."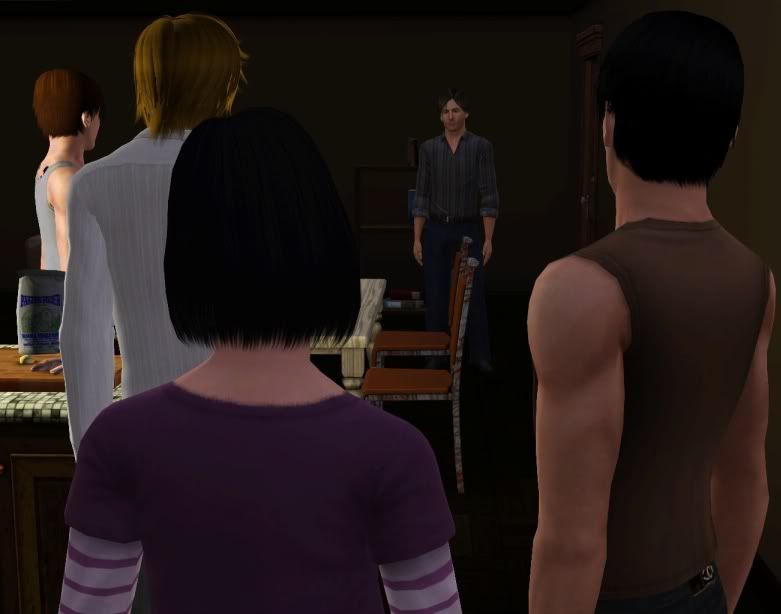 Next Chapter -->