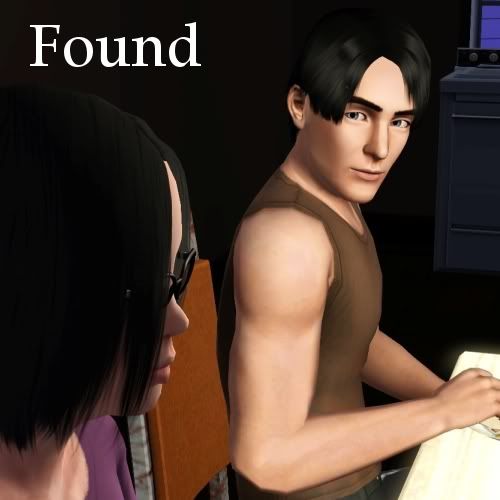 "Is it true you have a word for people who don't eat meat?"

I glance at Brandon after passing on the rabbit dish even though it doesn't look bad. Just the thought of chewing meat makes me sick right now.

"Uhm, yeah. Why?"

From across the table, Jimmy looks smug as he grins at Brandon. "Told you."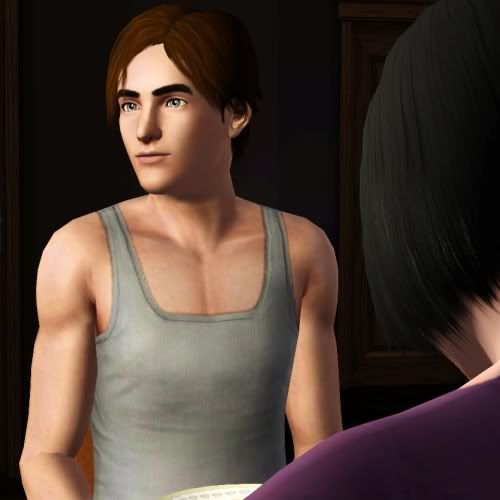 "Yeah, but who knows when you're being serious anymore?"

Watching the two of them is weird. They're so normal in this way that it's surreal. But then there's Aaron. Between the two of them, he doesn't seem half as intimidating as he did when it was just him and me. His attention is mostly split between Jimmy and Brandon who both gang up on him at times, and then other times it's Aaron and one of them against the other.

Now Aaron smiles slightly at Brandon in a way that makes it obvious he knows exactly what Brandon's referring to. "You could always ask me."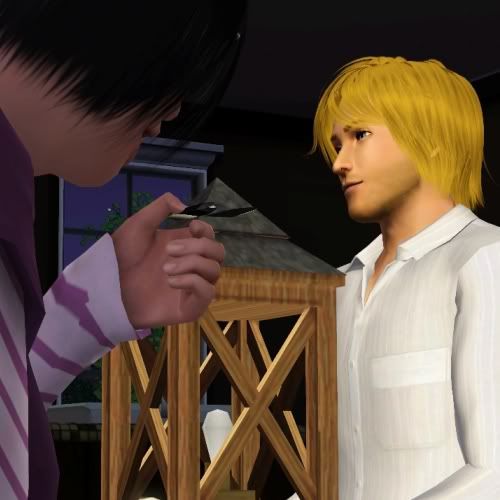 "You'll just be in on it with him."

The three of them remind me of some of my guy friends back home. But it's different. Maybe it's only different to me because I know better. They are nothing like the guys back home even if they act like them.

Aaron's eyes slide towards Henri. "Then you can always ask Henri."

Henri is much too quick to respond to that. "No, you can't. And I don't even want to know what it's about."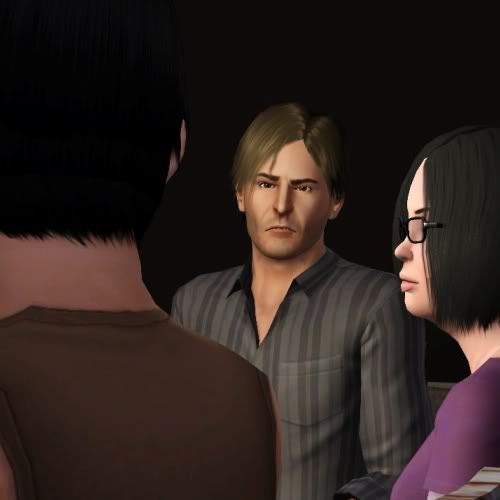 There's a good bit of semi-stifled laughter from them at that as if they'd accomplished their own mission.




After dinner, once Brandon and I've cleared the table, Henri says, "I need to talk to Aaron."

Jimmy smiles and gives Brandon a tiny nudge. "That's our subtle hint."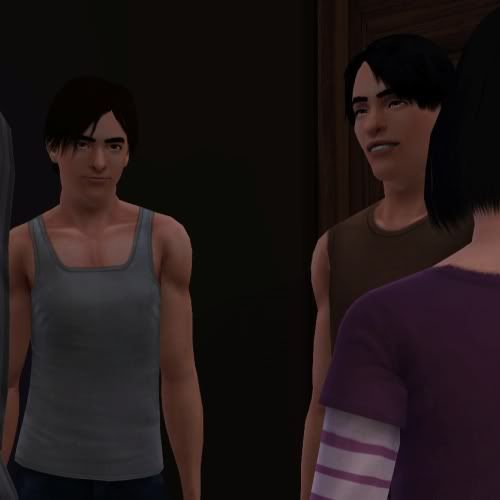 They make ready to go, but before they do, Brandon gives me a small hug that surprises me. It's probably what I get for standing too close to him, and he gives a little chuckle when he catches that thought.

Once the door shuts, Henri doesn't have to even look at me. "I'll be in my room."

Relieved to be out of there, I shut my door before I've turned on the light, and for a second I stand against my door in the dark trying to get used to the lack of light. I can hear Henri and Aaron's voices, low yet distinct. Under the door, the light shifts as Henri moves the light from the dining room to the small coffee table in the living room. It's brighter, touching my toes and letting me see a little better.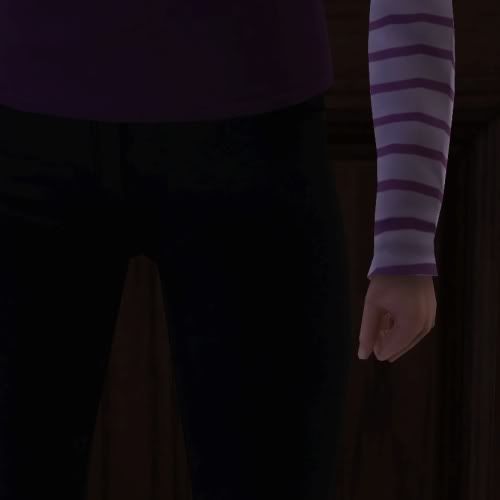 But I don't move away from the door. I don't go to turn on my light or even lay in my bed. Instead I stay put against the door, turning my head slightly so that my ear is closer to the door. There is a quiet here that I'm not used to. It's the lack of all those things that were so distracting back home. No TVs or radios here. It makes for awkward evenings hanging out alone with Henri, but in this one case, it is handy.

Through the mumbling, I catch Aaron's slightly amazed voice, a tiny bit higher than Henri's. "...Cheryl?"

My heart thuds at the recognition of my mother's name.

"...kidding right? ...impossible..."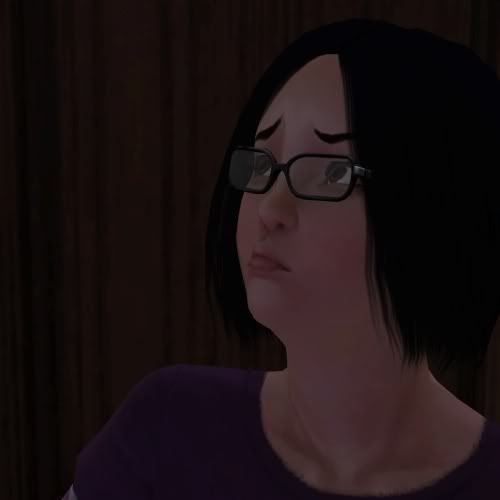 There's a weird quiet, and I will my heart to be quiet as I try to listen. The only thing that could be impossible enough for that man to vocalize it would have to be breaking into the prison holding Mom-- but to hurt her or to help her?

Aaron doesn't say much else. "...think about it..."

There are very few other noises, soft, barely audible ones that I assume are from the couch sighing in relief as they stand. I move away from the door when I'm sure they're away from my door.

I stand there pondering what I did hear. It wasn't enough, but at the same time it was more than enough. Mom probably knows things, things they wouldn't want other people knowing.

Nervously, I bite on my finger. Then I hear Henri's boots on the old wood floor. Though his room is near mine, something tells me that he's not going to his room. He's coming here.

There isn't enough time to light my lamp and act natural, so I don't bother to try.

Henri doesn't knock. He walks right in looking annoyed as he leans against the door jam while crossing his arms. "How much did you hear?"

"You were talking about my mother; I have a right to know why." I glance up at him trying not to feel as small as I do with him angrily standing in front of me.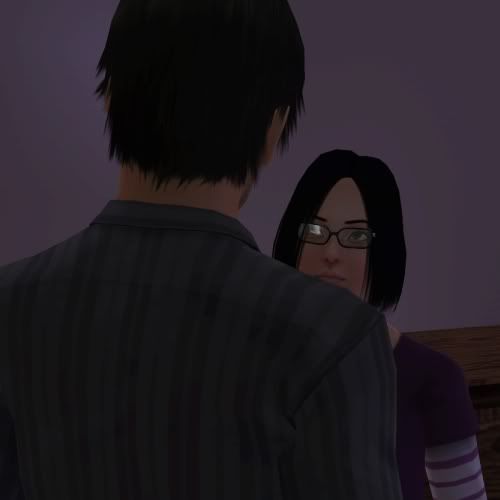 Henri doesn't have to move far to put his hands on my rickety bed frame which squeaks under his weight as rickety bed frames are prone to do. "You're going to have to trust me. If I tell you to do some thing, you need to do it."

Maybe now isn't the time for an ordinary teenage rebellious streak to rear its head, but I can't help feeling like an indignant child. Trust is earned, not given, and so far he hasn't exactly given me anything I can use to make the judgment call. He just expects me to obey.

"Okay, but in fairness to me, you never told me not to listen in on conversations."

Henri glares at me, his mouth a thin line and his brows pulling down so that the shadows over his eyes deepen.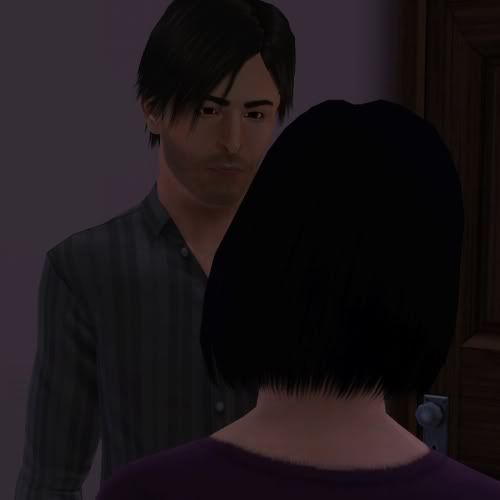 "Don't listen in on conversations," he says sternly before he stands up, removing his weight from the bed frame and allowing it to snap back into place. Henri turns to leave, and I snap to, the words coming out of my mouth before I've even decided to think about it.

"He wont hurt her will he?"

Henri pauses to glance back at me. "You'll have to trust me."

But it's hard to do. It's like trusting Aaron or Jimmy. Henri is one of them.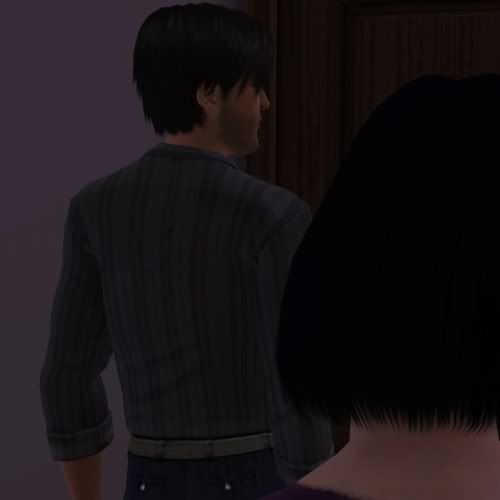 Next Chapter -->



***************************


So yesterday was the one year anniversary of this blog. On September 16 of last year, I posted up the first chapter of Michael and Edith's story. And since then, I've pretty much been posting one chapter a week. I'm amazed frankly. Despite all the other distractions, I've been making my goal. Anyway, I had an idea of how I'll celebrate, which didn't come to me until today. Oops!