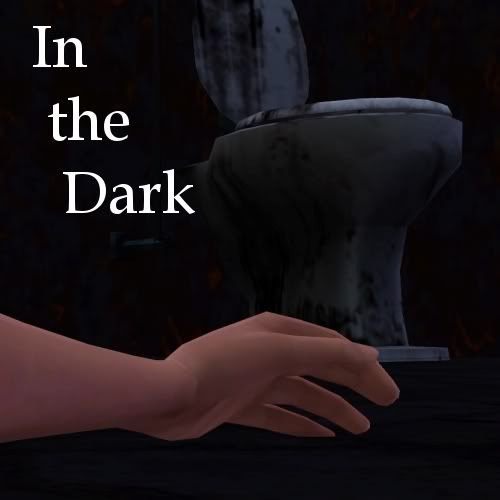 Cold stone presses into my bare skin. I try to lick my swollen lips only to realize I have nothing to spare to take away the stinging dryness. My sore body is covered in bruises and scrapes. I have always thought of it as strong and healthy, but now that health is a curse that simply keeps me alive longer waiting for the inevitable.

I thought I had seen the worst of Neutral Politics before, but I was clearly wrong. This is the dark side. They claim what Henri and his people do is wrong, but they do the exact same down here where no one can hear you scream and they pretend that they are above treating their fellow humans like animals. But here I lay on the cold hard ground in a place that is said not to exist as all traces of my life and my daughter's life are erased as if we had never been. No one will ask questions. It just happens from time to time. People accept that as a hazard of living a free and civilized life.

This is the hidden truth that is easy to ignore when playing dress up and going to fancy dinner parties and playing spy. We volleyed lies back and forth the way children play catch. And I dropped the ball, didn't pay enough attention, somehow I didn't see this coming.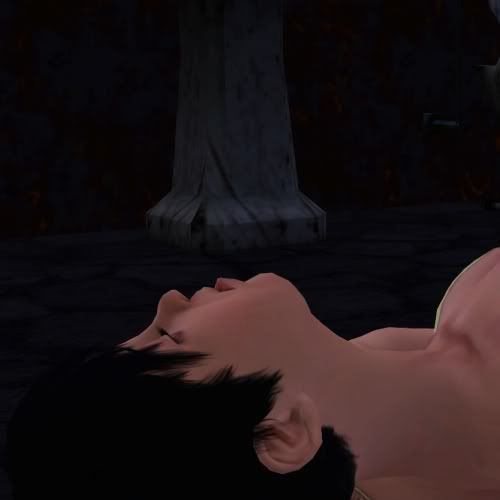 I had one chance to communicate with them. Those letters would be my last words to the outside. I will die here. Hopefully in my sleep on this floor and not out there where the Special Servicemen wait for me to think I've recovered before they begin again.

Exhausted, my eyes fall shut even as the cold from the ground moves through me. I lack the energy to shiver. My mind wanders freely over memories that bubble up to the surface without my conscious thought. They comfort and at the same time they hurt, and I would cry, but that I have nothing left to even moisten my lips with…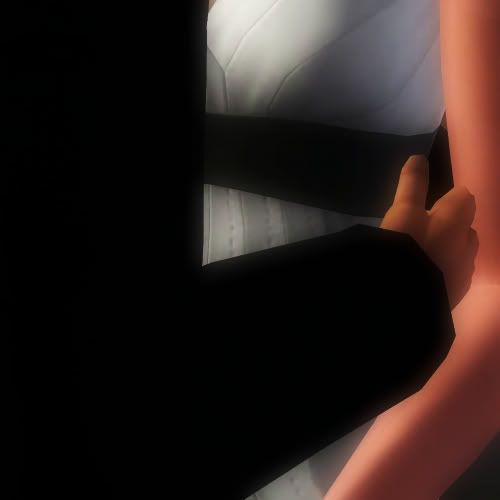 Firm, hurried kisses. Large, warm, calloused hands on me, sliding up my waist, pulling me to him. I remember I could feel him in his trousers, pressed against my leg. He was a large man in an old style tux, an anomaly, a man who shouldn't have been. Where he should have been was dead or in a lab still being experimented on. Yet he stood before me, a full person with a mysterious power, on my side of the fence at a political function no less. A large mass of a man who had accepted my presence in the men's bathroom and my following romantic attack as if it was something that he was familiar with.

He was surprised at first. I had seen it in the weary look in his eyes as if he worried for a moment that I could possibly be more than I was. An assassin perhaps? Or maybe by then he was already simply too used to needing to be on guard from a life lived in the Wildlands where no one could be trusted.



I clung to his shoulders as his hands slid down to my thighs, pressing the fabric of my dress into my skin as he slid it up towards my waist. He had me against the counter, the corner of the counter top pressing into my backside before he lifted me. The cold stone sent a chill along my exposed skin like an electrical charge. I gasped in surprise, but Henri continued. This hadn't been what I'd honestly intended at all, yet Henri had managed to gain the upper hand even though I had been the one to catch him off guard.

I could have stopped it. But my brain refused to work other than to observe him, to take in the personal details of his touches and the firm way he held onto me, leading the way to our deviancy. Though I was younger than him I was not lacking in experience, yet there was something different, an electricity that sat in the air around us and between us, shocking me each time his bare skin touched mine. I could almost imagine that there was some reverence to him, deep seated under the firm grasps and the way he nipped at my neck.

He moved my panties to the side with one of his large fingers, brushing against my skin for a half second before pressing himself into me. At that moment, we both seemed to hesitate, pausing as our thoughts caught up to our bodies. But he was inside me then, it was too late for either of us to stop. I grabbed him, pulling him close to me, wrapping my leg around him, begging him to continue. It was the only way it could end.

There was no tender gentleness. He was a man who knew exactly what he wanted and what he needed to do to get there. His arms held tight to me, and I had little to do but fight to stay quiet.

It was over quickly as those sort of crazed passion fueled dalliances are prone to being. It wasn't any less satisfying for either of us. He didn't move away from me. I held him inside me for a moment longer with my foot pressed against him until our breaths began to slow. Neither of us was in a rush to get away from the other.


We couldn't stay there forever, but we couldn't go back to the party smelling of sex. So we simply didn't.



The Center of the Room -->