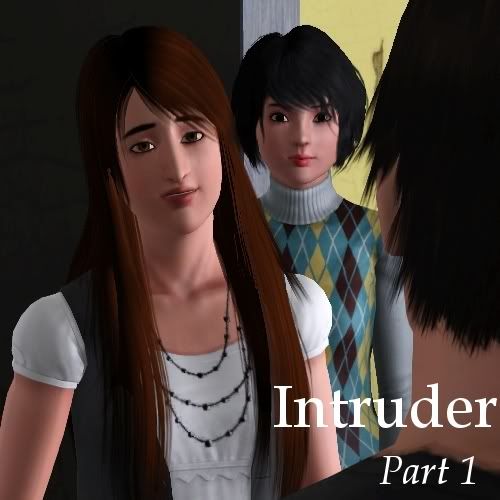 "Henri?"

At the sight of him, her eyes became wide, catching the glimmer of light, the corners of her mouth spreading in complete disbelief. She eyed Henri carefully before she slid into his arms in a move that was both awkward and yet the most natural thing in the world.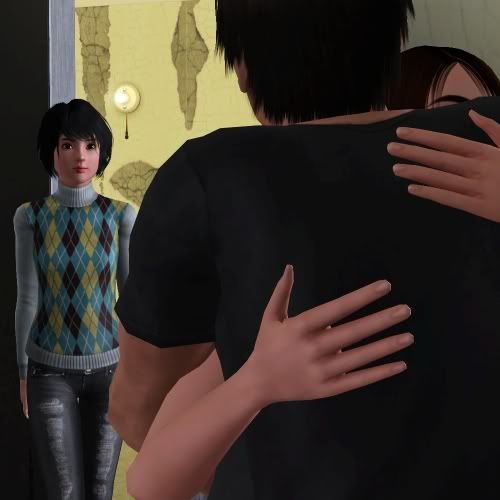 Henri stayed quiet except for her whispered name on his breath. "Anna..." For once at a total loss for words, he could only respond by tightly holding her to him, nearly crushing her.

"Oh god, Henri!" Henri's little sister seemed to shake in his arms despite how tightly he held her, and then I realized she was crying quietly against him.

Henri's brows, forever drawn down, were still in their usual position, but a subtle change had occurred. He held his younger sister tightly with his eyes shut as if they were the only two people in the room.

Suddenly I was the stranger in the room even though I had known him as an adult for longer than she had. The last time she'd seen him, she had been nothing more than a child, most likely unable to understand what was going on at the time.

Meanwhile, for me, it had been two years since my daring and reckless escapade that had lead to everything that came after. We were a fully formed group by then, working closely with Henri's people when we could or when we needed. But I was the one who worked most often with Henri. Something of a cautious trust had grown between us. I had come to expect him to behave a certain way, and he never seemed to fail to live up to my expectations.

Until that moment, when I caught a glimpse of the true man hidden behind the one he most often put forth.

I found myself staring at a crack in the plaster on the wall in an attempt to give him this moment without the reminder that there was a stranger intruding on this private scene. The small room filled with the soft muffled sound of her sniffing in an effort not to cry.

"Oh god, Henri." Her voice was as soft as her sniffling had been so that I hardly heard her breathe the words out. "They didn't know. I swear they didn't."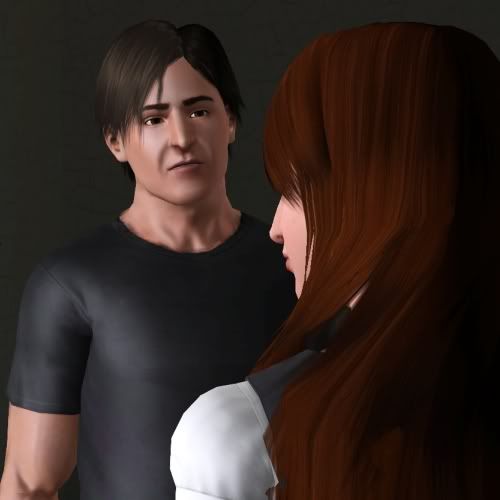 Henri tried to shush her gently, but she cut him off, her voice spilling out softly as she pushed back against him to look his directly in the face. "No, Henri, they didn't know. Mom said she never would have if she'd known. But then, after, after-- you know-- they wanted us to keep silent about it. They didn't want her to talk."

I glanced back to see her furiously wipe her eyes with her sleeve in one long yet harsh motion. "They took her. Because she would tell. She wasn't going to keep silent. She thought you were dead and she thought it was her fault."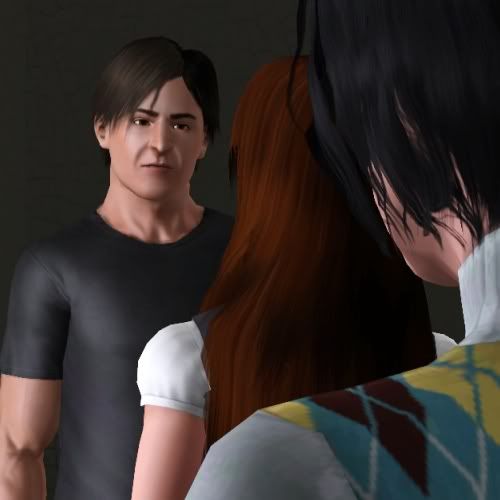 Henri's eyes caught mine and I could see in them the tired and exasperated Henri that I was familiar with. He didn't ask me to leave, and I didn't move from my spot by the door, held there by her story.

"Dad too. They took him when he refused to let her go. The rest of us were put in one of their schools. If we asked..." She was looking up at him, so I couldn't see her face, but I could almost see the reflection on Henri's. If there was pain on her face, on Henri's it showed as anger and determination. "We had to stop asking. Mostly me. I had to stop asking."

Henri looked at me then, his gaze hardened with anger and frustration, and I simply made a small nod before I stepped out of the room and headed over to Wiley.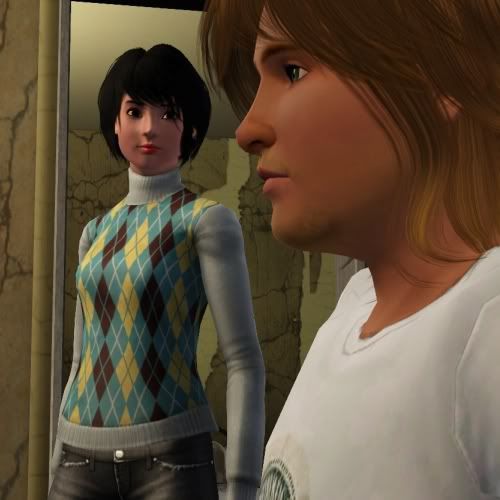 Wiley sat in front of his computer working on layouts and plans with a can of fruits near by his computer within easy reach. He turned to me as I stepped into the room with a smile on his face. "How're things going? He starting to act human yet?"

The smile disappeared from his face quickly after a good look at mine. I took a seat near his computer desk as I expelled the air from my lungs in one frustrated sigh, my hand coming up to my eyes to rub away the bad thoughts.

"Wiley, do you ever just hate the world?"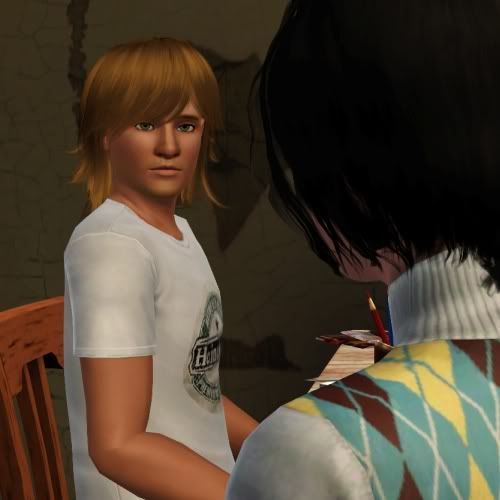 "I live underground and eat out of cans. Would I go through that much trouble if I loved it?"

I wiped at the tear forming in the corner of my eye to head off any other tears with the same thought and smiled at him. "Right. True."

"So things are going well enough to hear her story then." A shadow crossed over Wiley's face as he looked down into his can of fruit. "It can't be pretty all things considered."

I shook my head without feeling it necessary to go into detail.

"Pretty awesome of you to set this up though. I'm sure he'll appreciate it."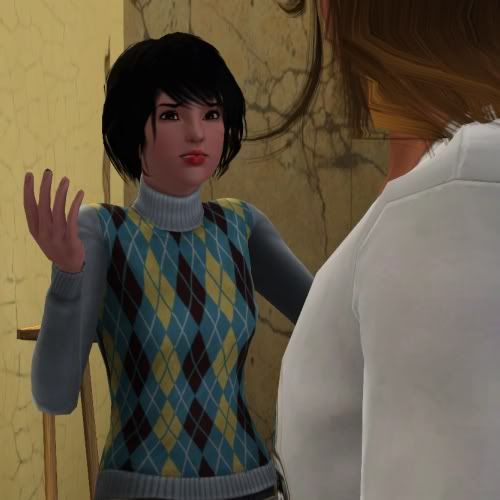 "I told you; she basically blackmailed me. And him. Our hands were forced."

"She offered to help."

"She threatened to get involved. That wouldn't have helped us, least of all her considering who her brothers are."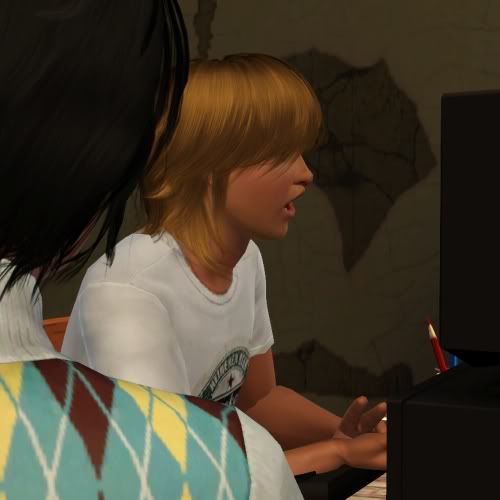 Wiley shrugged before taking another spoonful of his canned fruits, his eyes glancing over to his screen one second before he completely froze in mid chew. Light from his computer screen hit his cheeks and lit up his eyes as he put the can down and began to tap at the computer.

I hopped up from my seat to stand behind him. "What is it? Something's wrong."

"Maybe. Maybe not. Someone's in the inner tunnel system."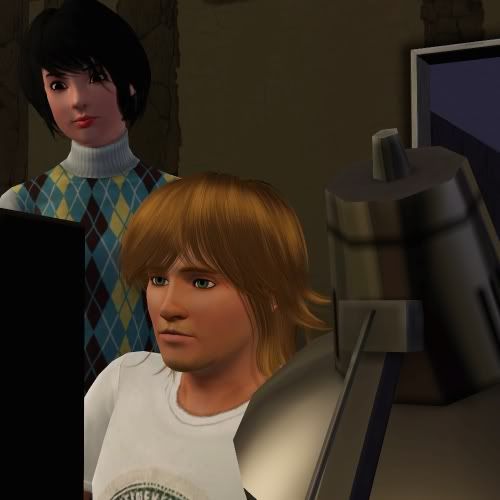 Intruder Part 2 -->


************************************

Unfortunately, I didn't get to show her very much here, and I didn't make her a profile because she was a surprise that showed up yesterday when I was writing. I mean, I've always known about her, but I wasn't really expecting to see her and need a sim for her.

I made her by turning Henri into a girl and going from there. He is a really unpretty girl.

Then I edited him, softening features and making them a little more unique until I got her. Front Side

And then tada! Henri has his little sis. Who came in and saved the day. I went from having nothing a day ago to having two updates. :D