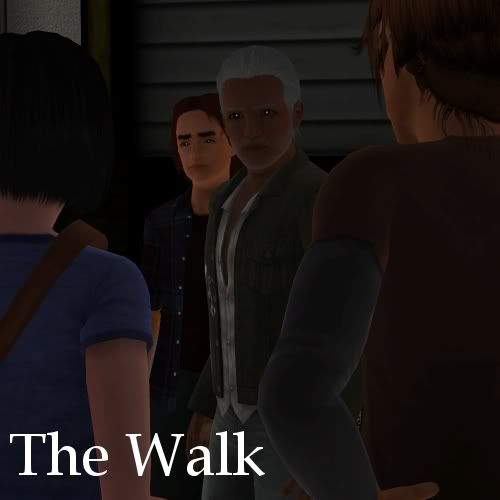 The older man introduces himself as Yosef whole we wait for a replacement for him. "You're in luck. We don't usually stand outside, and we rarely let anyone get close enough to talk to us."

He looks up at me through his brows like one my teachers used to when homework wasn't done on time. I know we've gotten lucky. It could have been very ugly for all of us. I glance at Alex and feel guilty for endangering his mission. Of the two of us, he's the one with the more noble cause. I'm just here to traipse around Henri's very private past.

When the replacement comes, Yosef has Alex walk in first and me in second. He grabs an electric lantern like the ones that Henri had in his apartment and then walks behind us. With the bright light aimed forward, it partially blinds us and shields him. In one hand, he holds a small gun having given the larger gun to his replacement.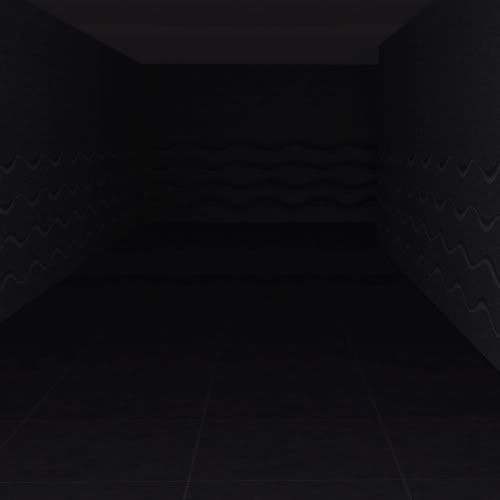 We walk down the hall that way, Alex and I faced with dark in front of us. The hall has some dirt tracked in from outside but other than that it looks clean and well used. We reach a point where the hall splits, and Yosef directs us to take the first turn.

We walk together quietly for a while with the only sounds coming from our shoes against the hard concrete floors. "Neither of you are from around here," Yosef says from behind me.

It seems an odd time for chit chat, but I don't fight it. Still, I don't feel comfortable enough to give him more information than he really needs. "Not exactly."

Yosef grunts. "You're Neutral."

It seems strange at first that he knows that, but I realize that I probably stick out around here with my clothes and my glasses and even the way I talk. A lot of the people who worked in this lab were Neutrals themselves and, with Yosef's age, it's very possible he could have been Neutral himself once.



I see Alex ever so slightly turn towards me before forcing himself to look forward.

"Yes, I was."

"Turn right up here," Yosef says gruffly. "Banished then. It happens. How did you get this far? They don't usually."

I don't know what to tell him. Somehow it doesn't seem wise to say that I got a personal escort from Henri and his second in command, but I don't know what else to say.

Alex quietly speaks up. "She is mine."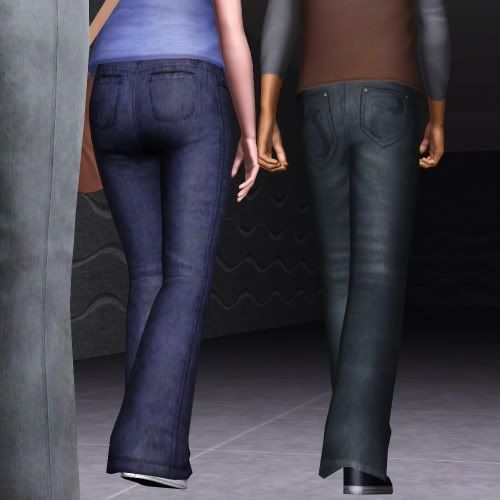 My stomach pulls up against my lungs a that. I'm thankful for his stepping in, but I'm not sure what to think or how I feel about being claimed like that.

Yosef actually laughs. "Right. I get that sense, though something seems different about you two. That's the only way you got in. Will you at least tell me why you're down here in the Hornet's Nest? Not the wisest place to take a vacation."

I look over at Alex and don't bother turning towards Yosef. I won't see anything other than a flashlight in my face anyway. The Hornet's Nest sounds like something between a joke and complete seriousness and it doesn't sound pleasant. "The what?"

Alex does glance at me with a face that's difficult to read. "It is the name of the Southlands. Outside."

Yosef laughs again. "You didn't know that? When I heard it, I about died laughing. It's true. Rile them up and watch out. No one wants to mess with them. Not even when they're out. Mess with one and you get a swarm." He directs us again down a few more halls and through a couple of mostly bare rooms before he speaks again. "So. It seems unlikely that you traveled here together. You didn't tell her about the Hornet's Nest? I'd imagine you would have if you'd been making your way in. The only people who don't use that name are already inside."

Yosef says it carefully, but it seems that he's already made his conclusion. It would be impossible for me to deny since he is right. I've never heard anyone in the Southlands call themselves that. It's a slightly derogatory name, a joke and a warning. I swallow. We have accidentally managed to give ourselves away.

Alex is tight lipped, but I see him glance at me as if to carefully keep an eye out for me. Yosef grunts again at our non-response. The tension fills the air between us. It seems the sort of thing the two of them are used to because neither of them break. I'm the one who breaks.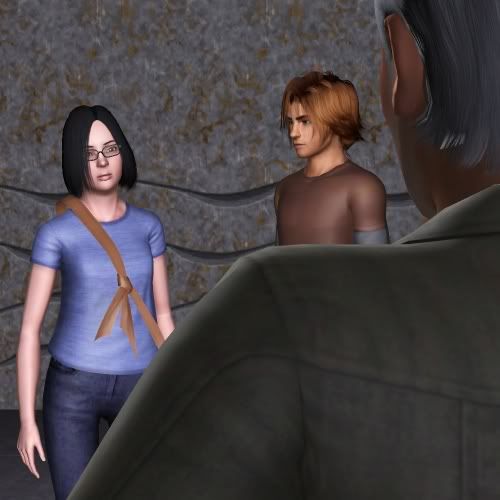 "Okay, look, still not going to shoot me right?" I keep walking, but pause enough to try and look back and almost get blinded by the light he holds. We come to another fork in the hall, but Yosef doesn't tell us which way to go so Alex stops and turns slowly towards me. "I'm heading out of the Southlands to help him find his daughter."

Yosef doesn't say anything, but he doesn't shoot us. Uncomfortable silences have only been bumps in the road compared to this. It's still hard to see his face, but he doesn't sound happy. "Go right."

A hand reaches out for me, and Alex gently pushes me ahead of him while keeping one hand on my shoulder.

Yosef grunts again. "You knew this shit and still asked in. Got us involved."

"I'm sorry," I say. "I didn't really know. I doubt they're even looking for me."

Yosef curses softly, the word hardly reaches past Alex to get to my ears. "It don't matter. We're involved now."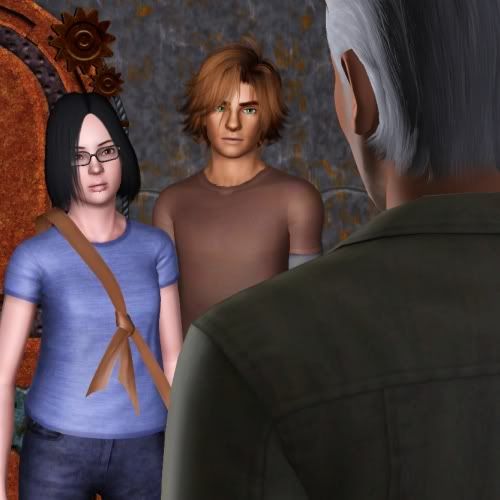 We arrive at another room with a dusty door at the end. The room is rather large, but it's clearly not used often. What remains in the room is covered in dust. Bits and pieces of things lay about having been cannibalized probably for trading or repairs. The door at the end is the only thing in perfect shape though still covered in dust. It's thick and metal plated, but the metal hasn't begun to rust.

"I'm sure you understand why I don't take you to the others."

I nod. Alex doesn't have his hand on my shoulder anymore, but he still stands very near in front of me, between me and Yosef.

"You wanted to see the lab." Yoself gestures towards the dark room with the thick metal door. "There you go. The place where the Revolution started."

I glance at the room then up at Alex. He doesn't look happy at all. When it's clear that I'm not bothered enough by this, Alex explains. "He is going to lock us in."

I turn back towards the room. It's dark. Pitch black. And that's where he's going to lock us up. When I turn back to Yosef, he must take some pity on me because he tosses me a small hand-sized object that has a button on top. I press it and get a small stream of light.

"You want me to trust you? Now you'll have to trust me that I'll open the door tomorrow."


Next Chapter -->