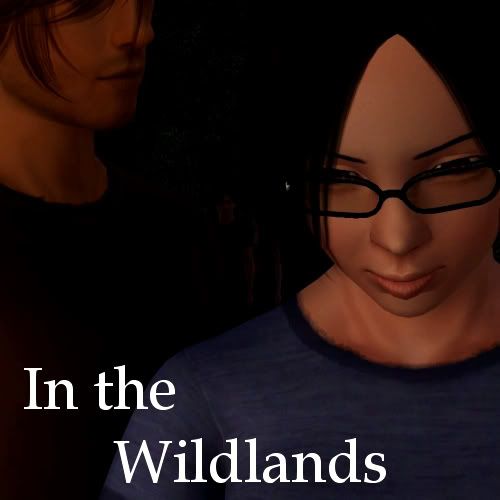 Sleeping out in the open has been a new experience for me.

Cold morning air chills my skin. I curl into a tight ball. The dying embers of the fire from last night don't do much for warmth. Alex lays with his chest to my back and an arm over my side, warming me and protecting me.

I should still be angry with him, but it is hard to when he's my only real source of comfort. I can only remind myself that he offered to take me back. At least he said he would. I didn't test it.

Nothing much has happened in the two days we were in the forest. My body aches. Every morning it's difficult for me to get up, but I still try to do it with minimal help from Alex. He offers, but I politely refuse. Not quite angry with him, but not quite okay with him either.

He gently puts a hand on my hip and gives it a squeeze, sensing that I'm awake. It's time to start again. Today we're heading to a village with the intent on sleeping in a proper room with a proper bed.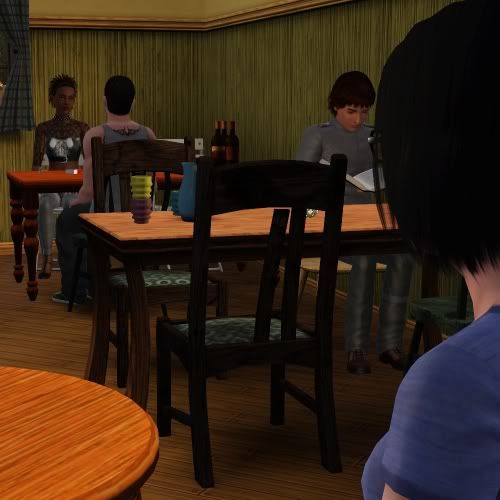 The building is warm with the smell of a stew simmering in fresh spices. It makes my stomach rumble. As Alex speaks to the man in charge, I look around the room. It reminds me of Pat's place. People sit around at tables, villagers and tribals. Alex says this village is a trading hub. It's larger, well protected, with more resources. People come here to trade their items.



Alex comes back and has a seat next to me. "We can stay."

I nod. That had been a concern with so many people passing through here. I didn't really want to sleep outside again.

We don't speak. I rest my head on my hands and my elbows on the table. I'd always been taught that was bad manners, but I don't really care at the moment. It's either that or put my head down and go to sleep, but my rumbling stomach won't let me.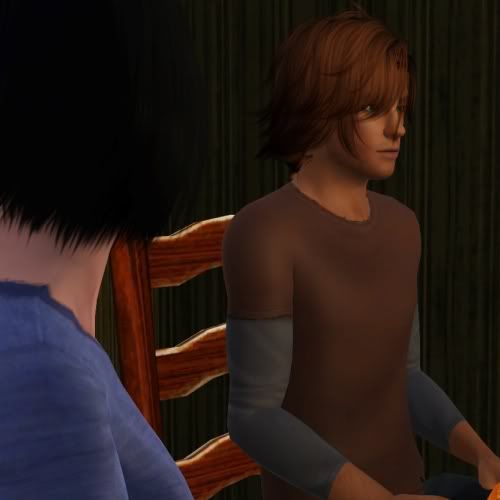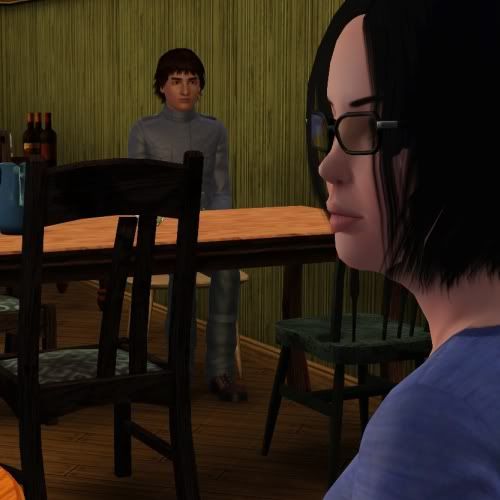 Alex has his eyes up, watching the room. Only his eyes are too steady, as if he were staring someone down. My muscles tense even though it hurts. I want to ask Alex what it is, but I don't. Our food is served, and Alex lowers his eyes for a moment, probably as able to resist the smell as I am. In that moment, I look up and catch the eyes of the man watching us.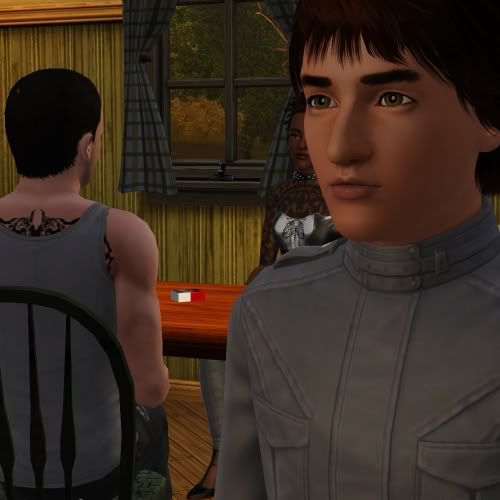 He looks harmless enough, but I've learned better by now. He's dressed in normal clothes, sitting at a table in the corner watching us intently. When he sees me look, he seems to make a decision. He stands and I look back down at my bowl. Alex said there would be no fighting here. It was a safe place no matter what the tribe or the history.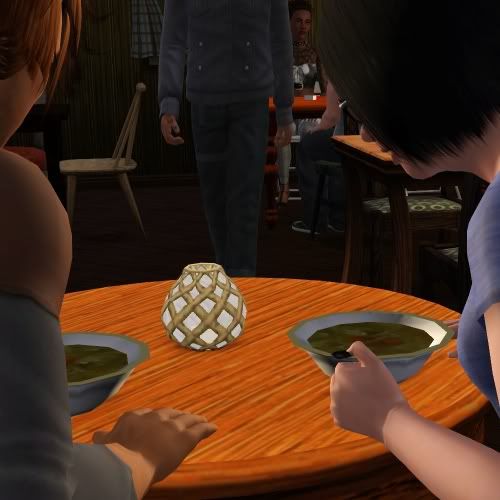 The first bite of the stew is delicious. I can almost forget about the man with those hazel eyes. At least until he takes a seat at our table.

"What is going on here?"

Alex puts his spoon down into his bowl, letting his hand rest on the table. The man turns his unique hazel eyes on me. He looks very young, close to Alex's age. Nothing from him sends me any sort of warning the way the man from the alley had.

"You're obviously a Neutral stray, and you," the man says as the muscles in his face harden making him look very stern, "are obviously a Lost Lander."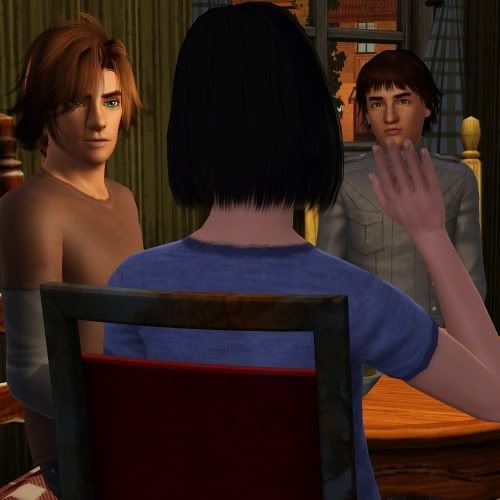 Before Alex says or does anything, I jump in. "We're friends. It's okay."

"You don't have to lie," he says to me after we place our order for dinner. "I can help you."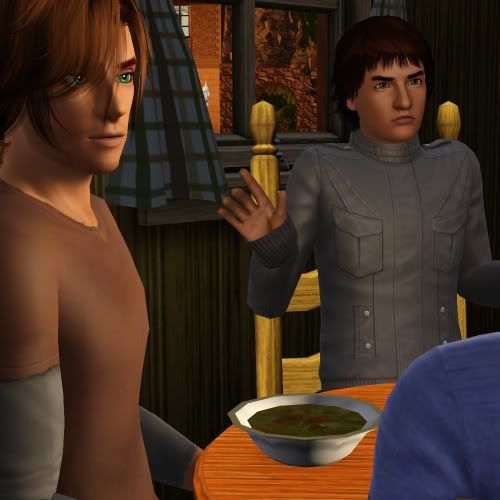 In a world where it seems anyone wise would mind there own business, it renews my hope, and I can't help feeling at ease. He hasn't made any overt threats to Alex, and while I know that doesn't mean anything, still I can't help having a feeling that he's really just a normal guy trying to do the right thing.

I draw my mouth closed to swallow the small lump in my throat. "Really. I'm fine." I glance over at Alex, but he starts to turn towards me. I look away again before I accidentally look into his eyes. He's been good so far as we've traveled. Still, with this new situation, I don't know what he'll do if he wants us to get away from the man with the hazel eyes.

"This is Alex. I'm Paula."

The man looks from me to Alex. I cringe when he looks Alex in the eye. "I'm Stephan. You'll forgive me, I hope, but I've seen too many strays taken. And being Neutral, you're the easiest picking."

I blink at him for a moment, my mind completely blank. "How do you know I'm Neutral?"

A corner of his mouth lifts up. "How could I not tell with questions like that?"

It takes a second for me to realize what he's saying. When I do, the words slip out in a whisper. "They throw people out frequently?"

"Yeah. Pretty frequently. I'd guess that someone in your family is a political prisoner-- that's the most common reason lately."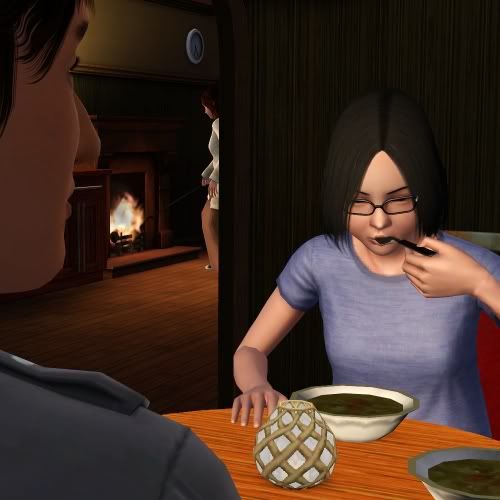 I blink back tears. Alex tenses next to me and Stephan's face softens. Both actions happen simultaneously and it almost makes me laugh. I go back to eating to calm my stomach. Stephan sticks with us making small talk with Alex who makes nice and plays this game with him though I can sense a bit of annoyance on Alex's part. I'm not sure why he continues on with it, but I don't say anything about it. I just eat my meal quietly, content to not have to talk until we say our good byes.


Next Chapter -->
**************

Oh man! It's actually up! This one took forever. I had so many issues. But I'm trying to soldier on because I don't have that many to do. About six chapters left right now. Exciting!
Still, I will probably be taking next week off (as loath as I am to do that) so that I can be sure to have the next couple of updates ready. I'd like to actually release those on time.