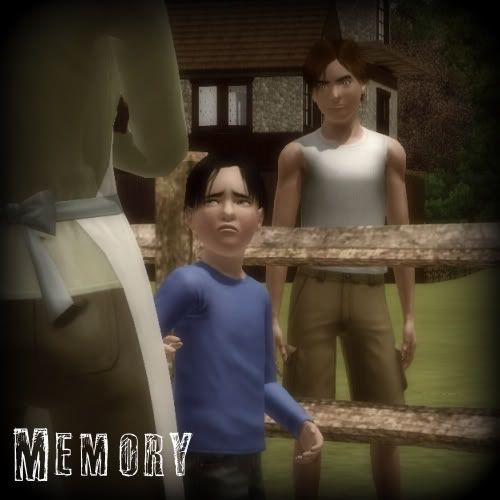 The memory was strong. I saw myself standing in a garden, my brother walking up behind me, Rita to the side. Jimmy didn't look very happy in the memory. He wasn't usually in those days.

I brought a hand up and ran it through my hair as I stood on the hill, my feet sinking into the sand and filling up my shoes. The memory was one I remembered, just barely, but it wasn't mine.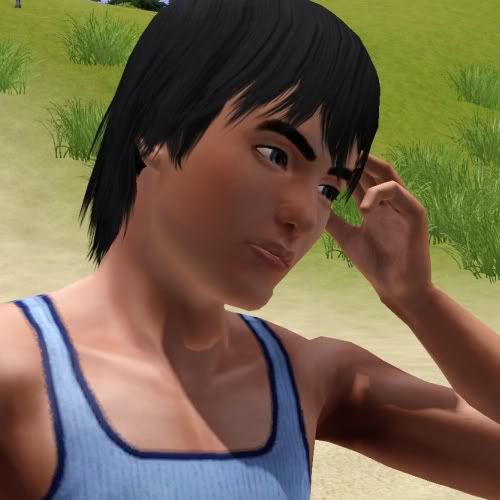 I looked up towards the water and saw a dark skinned girl standing with her arms at her sides and her feet apart as if she planned on bolting. Her problem became obvious right away. I was blocking the one path back up to the village unless she wanted to climb up the rocks. It was ridiculous that she'd be worried about passing me on such a wide trail, and yet there she stood.

She shifted. Her shoes were in her hands. She crossed her arms and thought, "I'm not scared."

I wondered what was being said about me that she would be scared. Then the memory hit me again. My brother. It wasn't really me she was scared of. This was something that happened more to me when I was a kid. But standing there as a teenager and a tribe member in my own right, it seemed almost ridiculous that Jimmy was on her mind when she had no idea what I could do.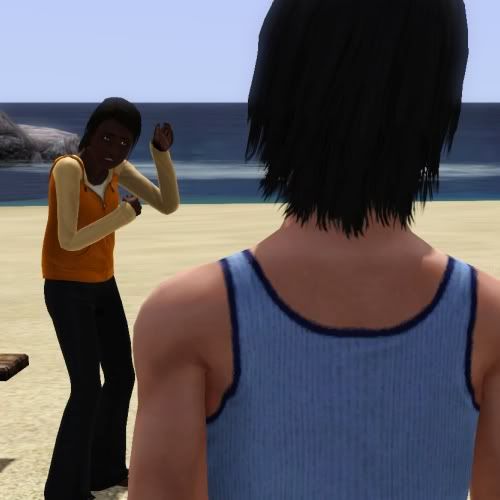 I walked down the hill towards her and watched her bravado falter for a second before she turned away, her arms still crossed. I caught her thought right away, "Oh no."

The wind was strong. I had to wait until I was nearly next to her before I could speak and be sure she would hear me. "Excuse me," I said to the back of her head. She ignored me at first, but I knew she'd heard me.

I stepped around in front of her and stood a little closer to her than was necessary. "I know you, don't I?"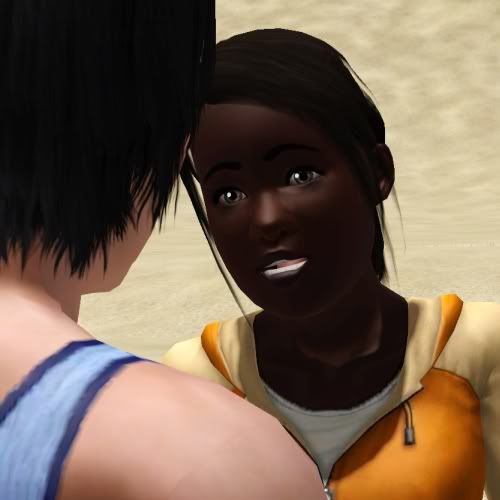 She stood taller, stiffening for a moment, her eyes growing wide before she gave a frown. "No you don't."

She spoke it like she could control thoughts, and maybe she could, because I was already tied to her. "I do." I thought back to the memory. In it I'd looked at her, but I couldn't remember seeing her. Still, I could guess. "You're Rita's daughter."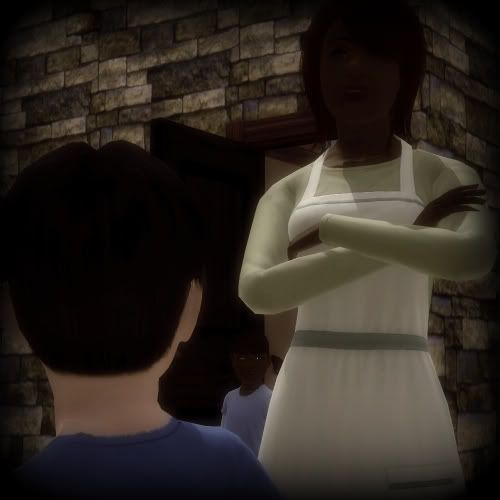 The memory poured from her again as she thought about it, tempted to deny it. I wondered why she would bother lying. It seemed like a lot of work for something that wouldn't deter me if she was just trying to put me off. And then I caught another memory, a more recent memory. Me walking in the market picking up supplies, and she almost ran into me. The thought made me smile because then I knew what was going on and why I'd never seen her. She'd been avoiding me.

"Look, I've gotta go." She started backing away from me. "My parents need me."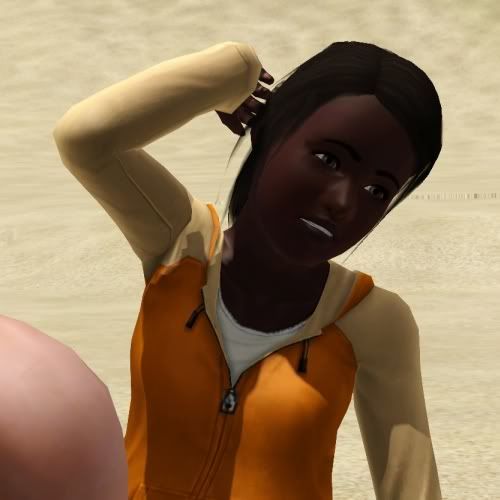 I took a step forward, not wanting her to go but not knowing what to say. That wasn't something that happened frequently. This girl was different in every way, even her thoughts felt different. They buzzed around her like a bright shining aura. Though I couldn't pick up anything but strong individual thoughts, the group of them surrounded her as she thought a million things at once, some conflicting.

She lifted her hand to her stomach. My own stomach gave a twinge as she turned and walked away.

"Hey, can't I at least get your name?"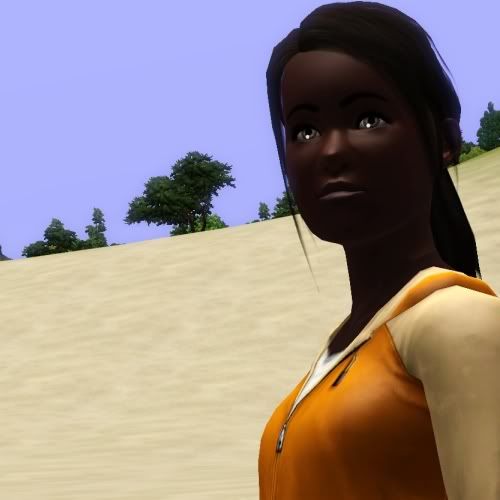 She looked back. The buzzing thoughts became quiet as she mulled over whether to give me that much. Eventually, she realized I could learn it easily enough on my own by asking around, and she didn't want that. Me walking around asking about her? That would start rumors that she wasn't comfortable with.

"Patrice." She said it with a huff and a frown before walking back up the sand dune quickly with her shoes still in her hand.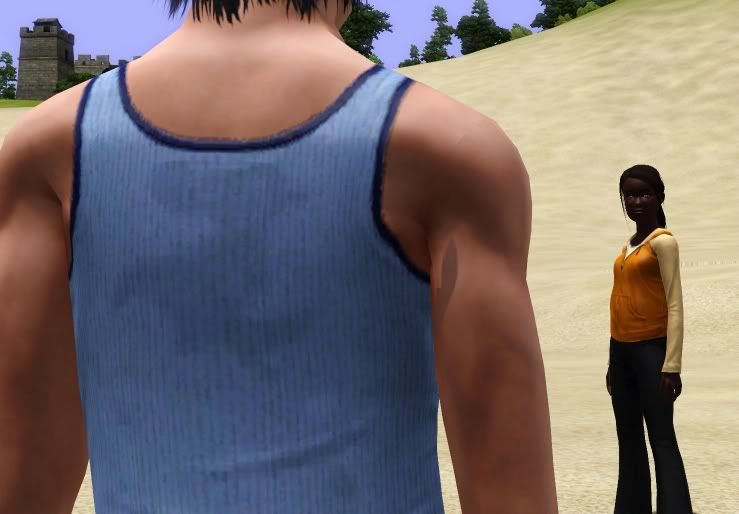 Next Chapter -->
****************************************

If you're wondering what is up with that memory, then let me point you over
here
. It won't come up again here, but that was the last time Pat and Brandon were face to face.