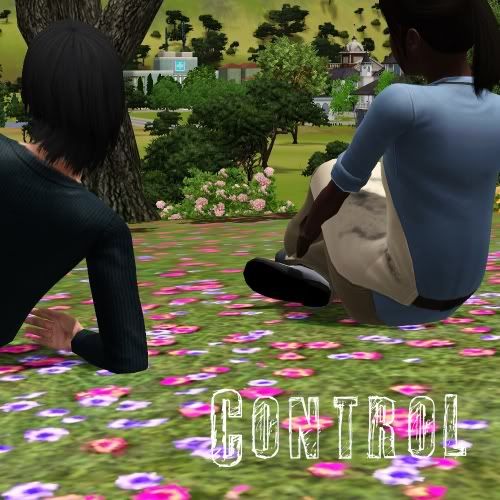 "I should tell you--"

I paused. Pat and I sat in the meadow together-- what we'd later on come to think of as our meadow. But right then it was nothing but a new place that I'd convinced her to go, sneaking off with me in the middle of the afternoon when she was supposed to be pulling the weeds from her mother's plants. She still wore the gloves even though it was pretty warm, and she sat far enough away from me that we could have fit a third person comfortably between us.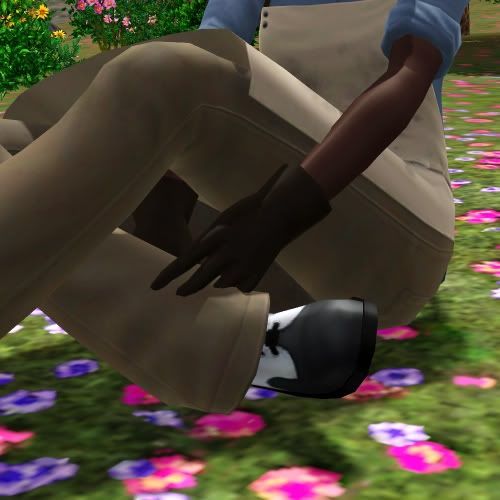 She glanced over her shoulder, her long lashes shielding her eyes. "What?"

I'd always felt a little guilty for those who didn't know about my power, but never that guilty. Sitting there with Pat, I realized the unfair advantage I had, and I was embarrassed by it. "I, uh, hear other people's thoughts."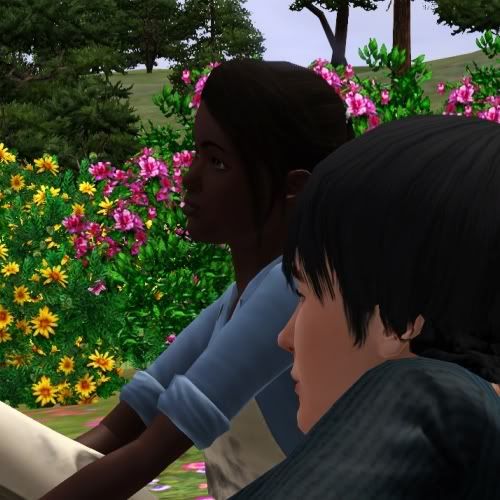 Pat stiffened and her thoughts went blank so that even the buzzing little aura of bright thoughts disappeared. "What?" She turned towards me, her eyes wide open, and before I could answer, she had a hand to her mouth. "Oh god. How much have you heard?"

It was not an appropriate time to laugh, but I did. "If it makes you feel better, I think you're cute too."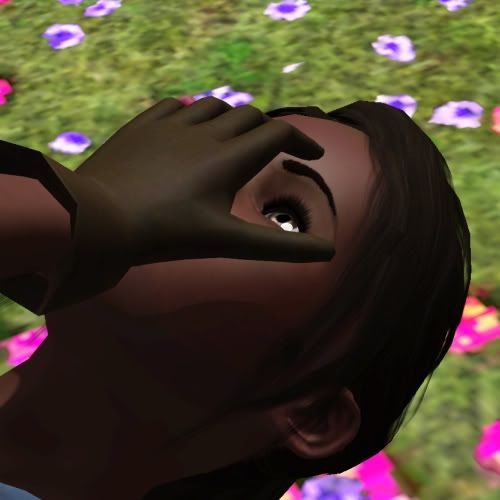 She dropped to the grass throwing one gloved hand over her face. I was sure she'd get up and just walk away.

Then to my surprise, and her own, she started to laugh. She pressed her hand to her mouth and tried her best to be serious. "Well stop it. That's..." She was going to say weird, but it would be rude. "That's not right."

I gave a shrug. "I can't. I don't have any control over it." I stretched a foot out and leaned back. "It's not every thought I pick up. Just the really clear ones that rise over the rest. I call 'em strays."

She still looked shocked with wide eyes and her lips smashed under her fingers. I'd hoped that away from the house she'd loosen up, and it seemed she had but my need to be honest with her had put her on guard again.

I scratched at my head. "Look, I don't usually-- I mean, it's just that--" I looked at her, expecting the same shocked face, but she'd moved her hand. Though her smile hadn't reappeared, her eyes folded gently as if she could understand. I gave a sigh. "Most people don't know. It's not something I want everyone knowing."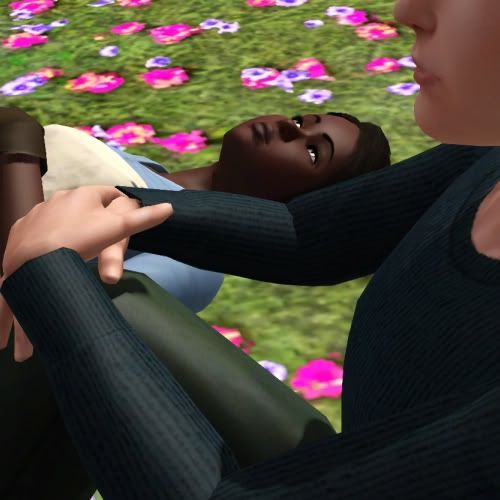 "Why not? Doesn't that seem like something they should know?"

A blade of grass tickled my hand. I gave thought very carefully to my next words. "It's a good idea to be able to hold some things back. You never know what will be to your advantage. It's something my brother and Henri have taught me."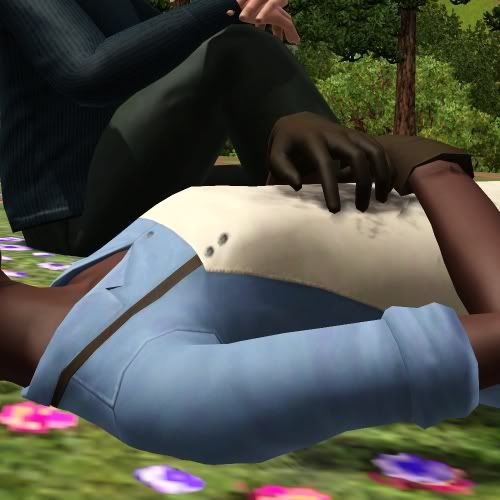 Her thoughts were back, and I could hear her thinking out loud to herself. "Why would he tell me that? Is there something else he's telling me? Who's Henri?" Of all those questions, she went with the last one. "Who's Henri?"

I'd been waiting for it. Something else she should know. It was something everyone already knew, but always forgot, and I was sure Pat knew it too. "Henri's my dad."

Pat knew right away. She nearly brought her hand up to the side of her head when she remembered. She took a sharp breath and then gave me a smile. "You're just gift wrapped trouble."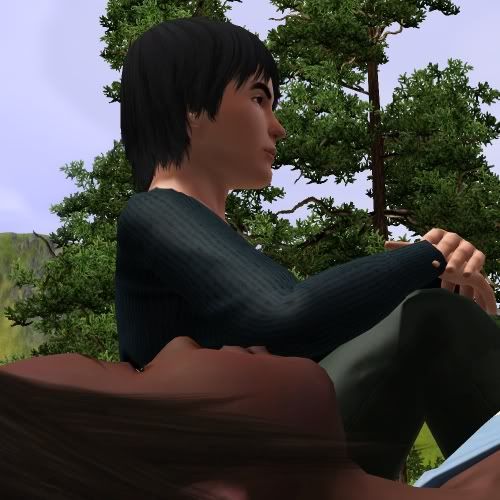 Next Chapter -->