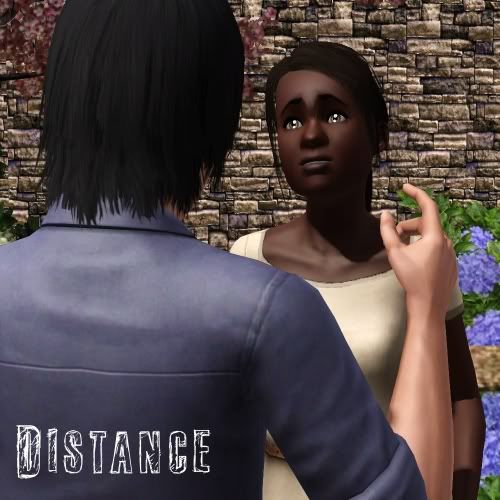 Pat was watching me strangely. "Did you say something to my dad?"

She'd always been observant, just like her mother, Rita. I glanced up at her, hoping to pull off innocent though it had been a long time since I had been.

"Why would you ask?"

"He apologized when he came back." Pat fiddled with the hem of her shirt. "And Mom was the one who said it'd be okay to see you again." She met my eyes, her own nearly as sharp as the few high ranking mothers we had in the tribe. "She wouldn't say that unless Dad had said something to her, but he's too stubborn to tell me."

I didn't know what to say. It's not that lying is hard for me, just lying to Pat. I hesitated, and she caught it right away. "You did! You talked to my father? Why would you talk to my father?"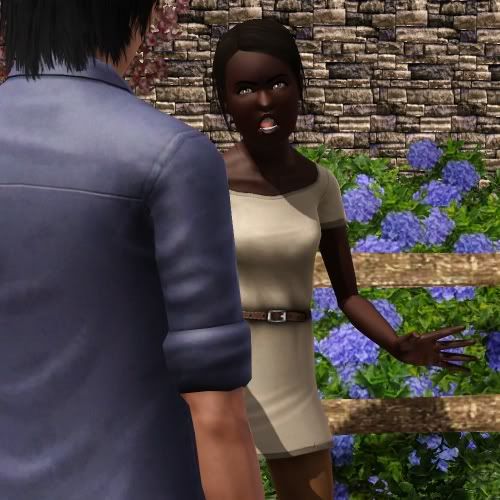 She gave me a hard shove on my shoulder with the last question. I couldn't help being reminded of her father right then. She was so like Frank sometimes that it was downright creepy.

"Why did you talk to him?" She repeated, but this time she spoke softly, her thoughts coming to one conclusion.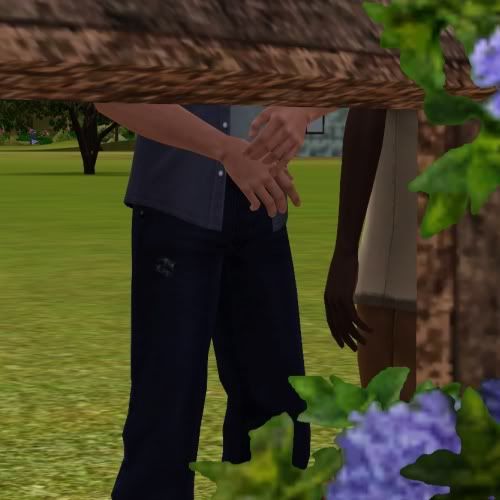 "Because you were hurt. He was wrong, and he knew he was wrong. He would've apologized anyway."

She kept her eyes on me. "So then why did you talk to him?"

I could feel the blood rushing up my neck to my ears. "I was pissed off. I didn't want him to think that someone like me could just come in and sweep you away."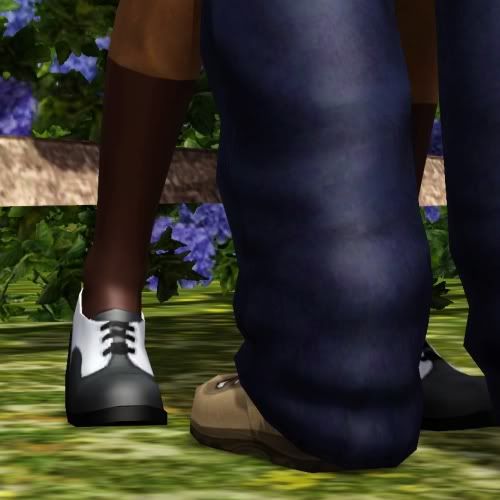 Pat was surprised. I could hear her thought as clear as if she spoke it,

But you probably could

. She was looking down at the ground, but she almost seemed to sway towards me. I reached out for her and wrapped my arms around her. She didn't fight it. We stood together for a while, right there at the back fence to her parent's house. It was the first time we'd ever been that brazen, and yet there was still something wrong. Her thoughts had grown quiet, and she held onto me tightly as if she dreaded letting go.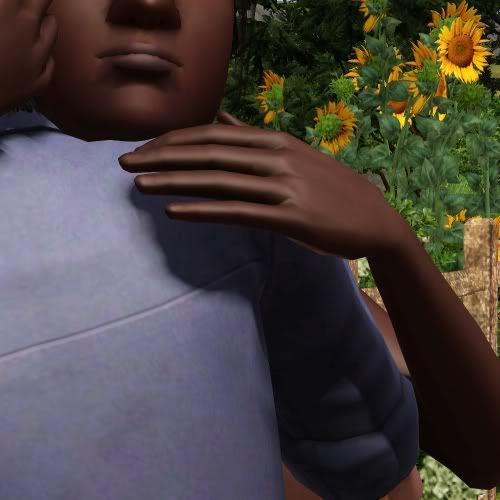 Finally she spoke. "This can't work out, can it?" She didn't move. Her voice was soft in my ear. It wasn't really a question, just gentle resolve. She said it because she believed it. We were both almost adults; our time was short. Maybe the time to enjoy each others company had already passed.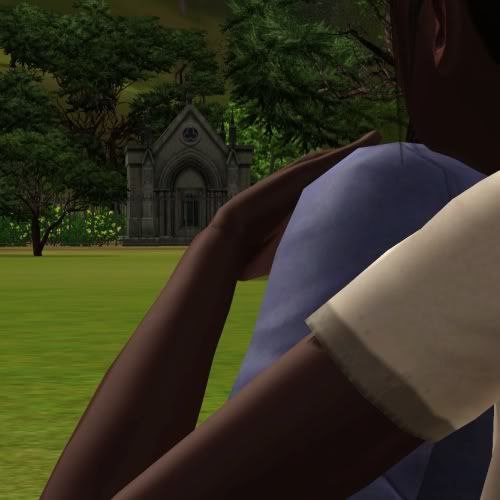 "You can't marry me," She said as she stepped back. "I'm probably never going to leave the village, and you can't join the village. You're going to have to do whatever it is that you do."

A thought of hers bubbled up over the buzz of her other thoughts,

Before I get hurt. Before you hurt someone.

I wondered if she even knew it was there between the two of us.

I didn't know what to say. It couldn't end like that. It seemed too soon. Our time together was so short and so spread out that it didn't count. We'd never really gotten anywhere, and we were never going to get anywhere if I couldn't say something to encourage her and convince her that it could work out if we wanted it to.

There were things about me she didn't know yet, things I actually hadn't offered to tell her. I wasn't exactly sure why I held back. Maybe I held back for the same reasons I'd guess Jimmy held back too. Because it still hurt years later, even as I approached real adulthood. And because somewhere deep inside, I did worry about Pat and I becoming too close. It wasn't safe. Hadn't that already been proven to me?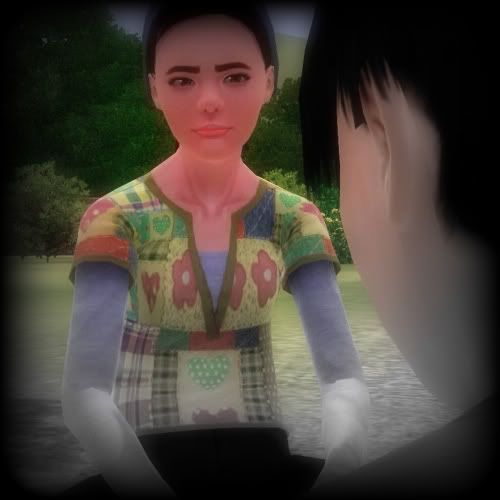 I didn't want to become like Jimmy or Henri. I didn't want to be one of those men who seemed to only live for their jobs and their duties. It was my chance right there, with Pat, to change things, to send us down a different path, and I couldn't.

Pat turned away from me without saying a word. She couldn't look me in my eyes. Whatever thoughts were on her mind were so busy and jumbled that I couldn't catch any of them, but she acted as if she thought I could.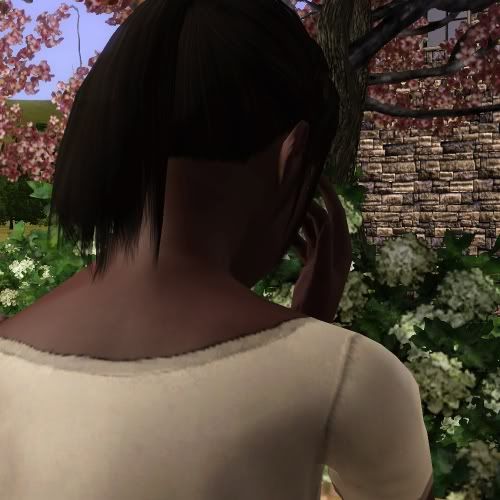 "Maybe we should give it a rest for a little. It's not really fair to you, is it?"

I wanted to say something, but she was already walking away, hoping that I wouldn't follow. It didn't feel as if following would do any good. Things could only get worse. So I left her alone, and let her go.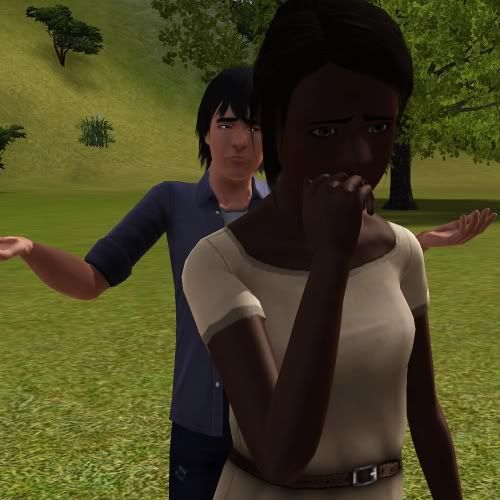 Next Chapter -->
~~~~~~~~~~~~~~~~~~~~~~~~~~~~~~~
Ha! Bet you didn't think you'd see an update from me this week!
My interview at Sim Storytellers
. Also, I'm hosting
a giveaway
on my writing blog for the proof copy of the book and an advanced copy of The Two Brothers, which will be a brand new, never released story. Just in case anyone would care for what I'm calling book prototypes.
I was also on
Shana Norris' blog talking about Ruin
and the inspiration behind it.