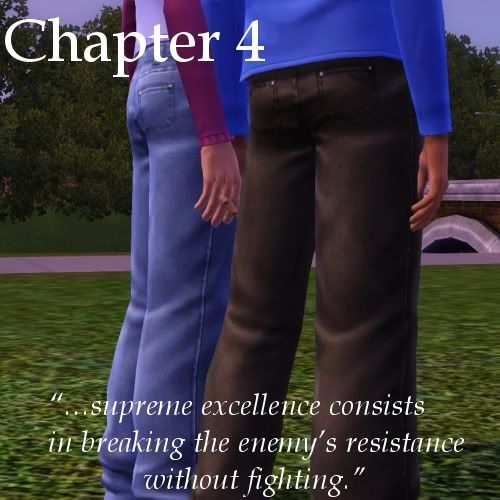 Edith - 12
Michael - 10


"The Old Man wants us to go with him to the village tomorrow. Do you want to go?"

Michael's voice softly broke the silence of the candle lit room.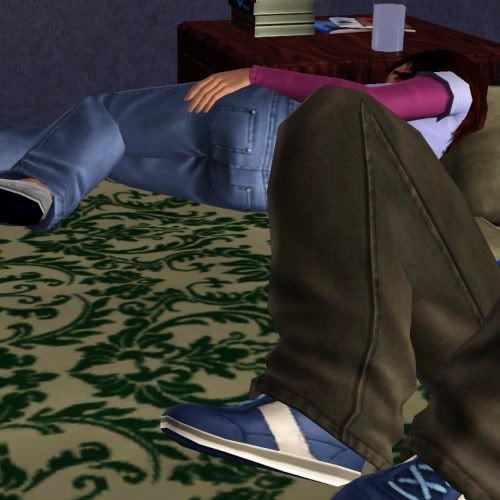 Both of us were young kids. The difference was that he had the mental capacity of someone much older. Having filched those of the adults around him who were experimenting on him and those that had broken in to help him, he also had the experience of someone much older and knew more of the world than I did.

It didn't help him understand my reaction to that terrible night-- That Night months before this invitation which changed my life and his forever. Even with all the time he'd spent inside my head before it happened, he still seemed to have trouble understanding.

I remember shaking my head in the dim light. Nights spent in the same room with him awkwardly ignoring the silence between us was already hard enough. The last thing I wanted was to go somewhere with him and one of the other experiments who were occupying the lab.

His small body shifted. The mattress hardly moved under his weight. Most likely his eyes were on me as I huddled on top of the covers pretending to nap. "I think you'd like it," he softly countered.

Maybe he was talking in code. Maybe "I think you'd like it" meant he would finally get rid of me, give me away to someone in the village and have done with it instead of keeping me awkwardly at his side when we ate with the others or having me stay in the room when he was gone.



So I'd partially hoped and feared. I nodded. "Okay."


I'd never had any issues with the Old Man anyway. He'd always been the kindest to me; he usually served me first with a smile that seemed to understand. He was called "Old Man" because he was so much older than the others. Grey hair peppered throughout his black hair similar to the way my father's would have been if he'd been given a few more years.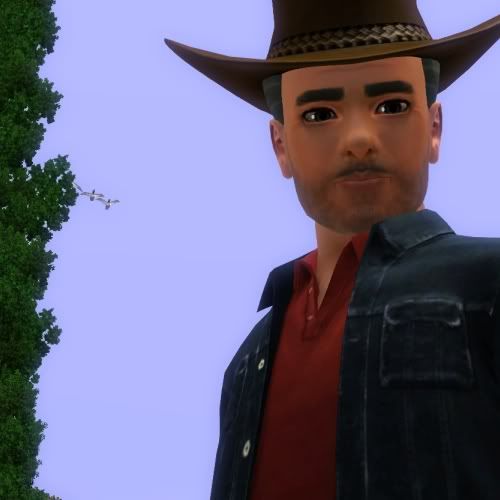 "I had a daughter your age," the Old Man said as we walked into town from the spot he'd had Michael teleport us to. "Her name was Maya. Looked just like her mother." Out of the corner of my eye, I could see Michael ignoring our chatter. "The point is I know how a young girl should be treated. Being locked inside a room isn't the way." The Old Man smiled gently down at me, but I could see his eyes looking past me at Michael. "You must get bored sweetie."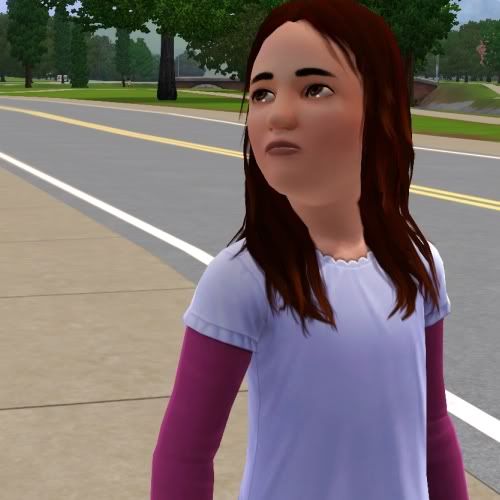 "S--sometimes." There were so many other issues that boredom was of my lowest concern by that point. I was only twelve, and I was locked in the remnants of my home surrounded by dangerous experiments-- sharing a room and a bed with the most dangerous of them. The one who I had thought was my friend.

Once we were at the village, the old man gave us leave to go "do kid things" while he did the bartering and trading. It was the first time in months that I'd had any sort of leverage on Michael. I knew he didn't understand what it was like to be a kid, even though he was younger than me.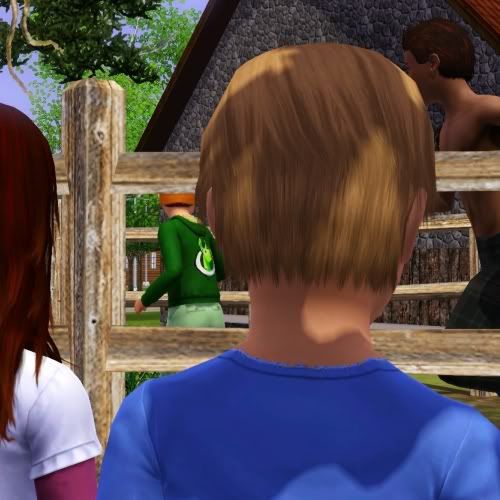 We walked around until we saw some kids playing. One kid was chasing another around until they were out of breath. "What're they doing?" Michael asked with a small amount of contempt in his voice as if whatever it was could only be beneath him.

"They're playing tag."

It had probably been the most I'd spoken to him since that day. Michael's eyes focused on me as he caught his breath. Hesitantly, he asked, "Did you want to go play it?"

The kids ran around on the other side of the fence laughing until they couldn't breathe. Truly terrified crying, painful hurt crying ended much in the same way, and it reminded me exactly of That Night.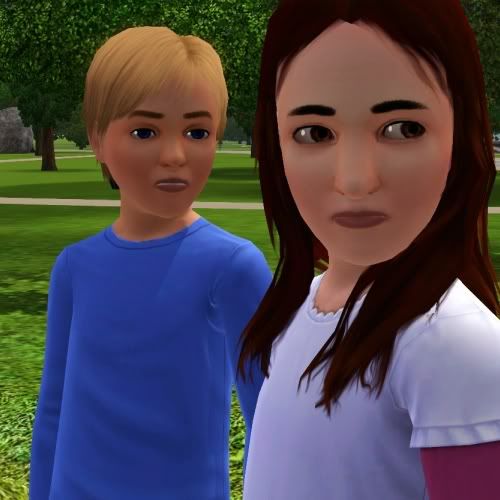 My throat tightened, and I looked away. "No. Let's walk around some more."

Michael gently took my hand and lead me to a small junk shop where he bought me some books. The unknowing shop attendant smiled at him. "Buying your big sister some books. Isn't that sweet of you?" I'm sure I turned quite red in the face, but Michael only accepted his change with a small thanks.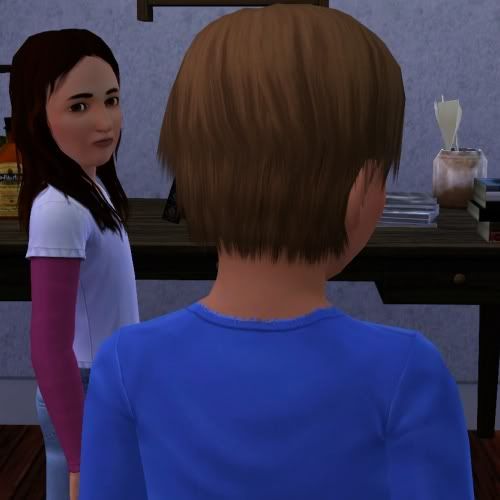 It was when we were heading back to the meeting point that the trouble started. There was a group of kids loudly cheering as a few of the older kids pushed one in particular, taunting and jeering him the same way the other experiments had on That Night.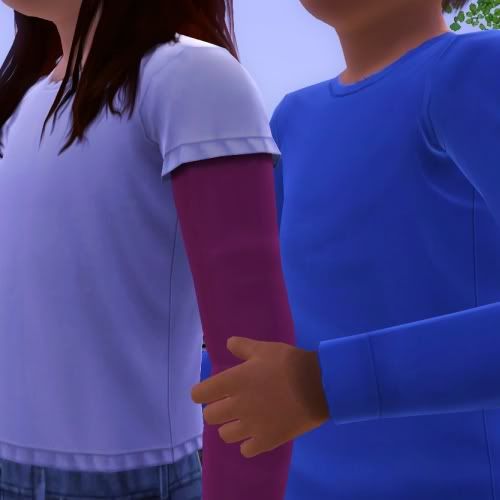 Michael's hand fell on my arm. It was a surprisingly small hand considering what I knew he could do. Breaking free of his grasp was not difficult at all. Before I had a chance to stop and think, I was in the middle of the fight.

"Leave him alone!"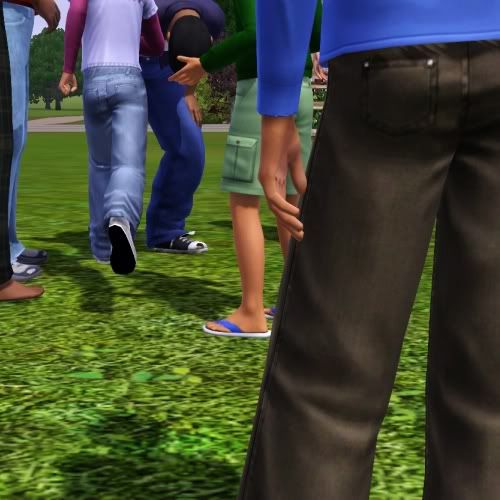 My hands wrapped around the arms of the older boy, pushing him out of the way. The others who were now behind me stopped to stare at me in surprise for a moment before they scuffled off laughing to themselves.

The boy wasn't grateful at all. "Man, I'm never gonna live that down. Getting saved by a girl?" He wiped at the sweat and tears on his face. Once he was put together, he eyed us suspiciously. "Hey, where are you guys from? I've never seen you around here before."

I glanced over at Michael. Just from his expression alone it was clear that he was no ordinary ten year old. "The lab," he said as if he didn't expect it to be questioned.

The boy's eyes widened. "I heard no one survived…"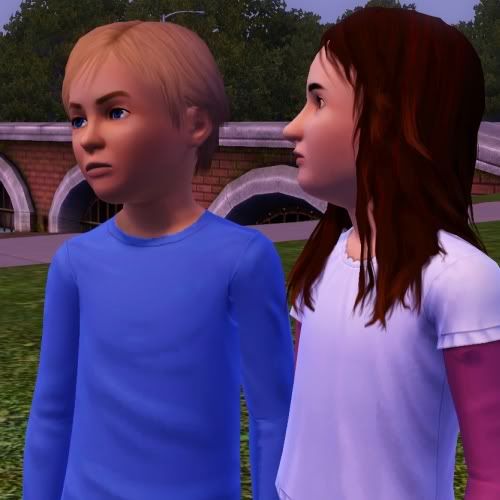 "We did." At the boy's look, Michael seemed satisfied enough to take my hand. "Let's go, Edith."


On the walk back out of town, I tried to understand what had happened. It was clear that people must have known about the lab. Didn't that mean they also knew what was going on? And if they knew what was going on, and they had heard that something bad had happened to us out there, why hadn't anyone done something?

The thoughts stewed as we walked to a safe distance to teleport away. The Old Man tried to make polite conversation, but Michael has never been one for conversation and I was in no mood. Finally, before we teleported, I got up enough urge to blurt out, "Why didn't they do anything?"

I stopped suddenly enough that Michael and the Old Man were a step ahead of me. Michael had to turn back to look at me. "People aren't like you, Edith."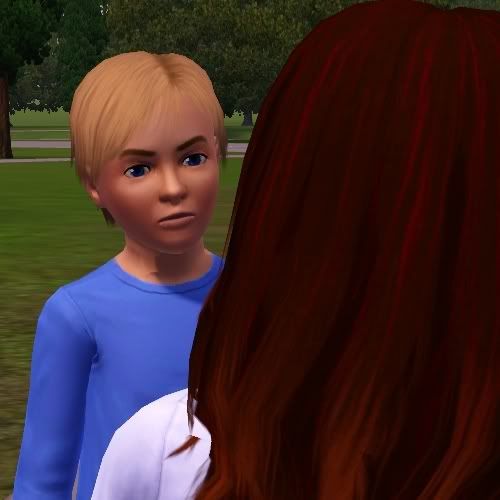 The Old Man was sure he'd missed something. So he asked, and Michael explained to him what I had done. The Old Man only chuckled. "The ignorance and innocence of youth."

"They stopped though!"

Michael said quietly. "Because I stopped them."

At that, the Old Man's eyebrows furrowed. His one syllable word came out carefully. "How?"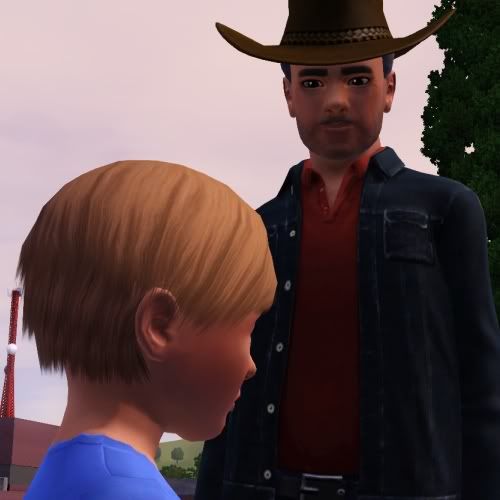 "They're all alive, Old Man."

Michael's words seemed to reassure the Old Man, but the casual way he said it only reminded me of that night and how easily he could snuff out multiple lives. To save one person from a normal schoolyard teasing, I had put a small group of children at risk.


Next Chapter -->