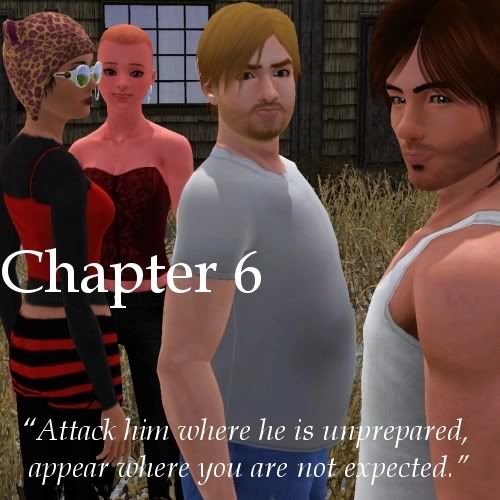 Edy - 16
Michael - 14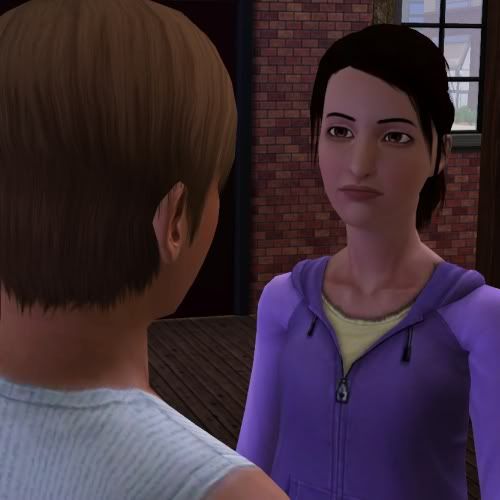 "Michael, I don't want to go."

The two of us had hidden in a warehouse across the street from a small but powerful group that had taken control of their own territory which happened to include a large farming village. We'd spent a day watching them before Michael decided to make a move.

"I can't leave you here alone." He looked at me for a moment with no readable expression on his face before he took my hand. "Besides, you've got to get us inside."

Michael didn't know how to be a normal kid our age. As soon as he got near well practiced warriors like the group we were about to face, they picked up on the subconscious clues from their lifetime of dealing with the unimaginable. They always knew he was dangerous.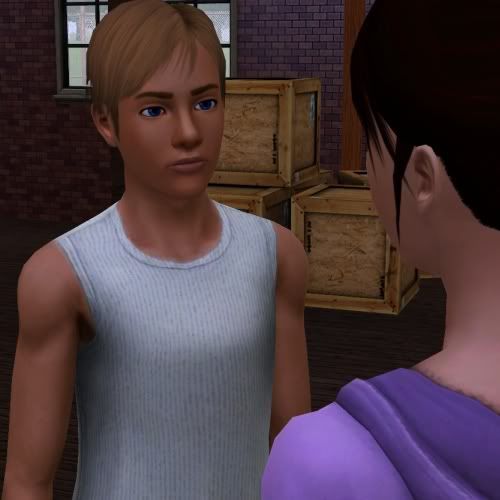 I came along because we had no home. We were nomads then with no place I could safely stay while he did what he said he had to do. There was also the additional realization for me at some point that if I came along there would be less deaths that way. I could distract them, make them easier for him to manipulate so that he only had to hurt one person as opposed to having to harm them all.

"I won't let them touch you."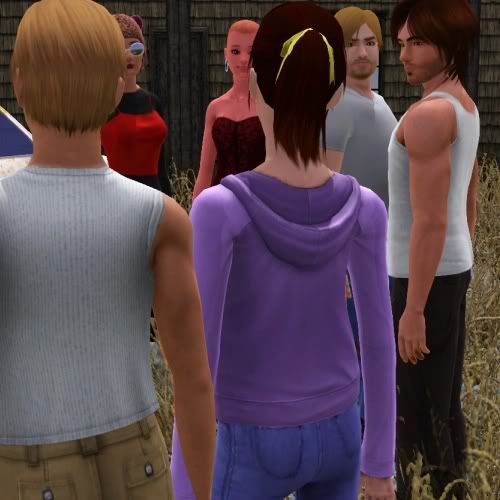 We stood before the run down building with a small group of dangerous looking tribe members hanging around out front with Michael's hand innocently in mine.

Now that I look back on it, the group we walked to should have been aware that we were suspicious. Even young kids would know better than to walk right into the hands of vicious and cruel murderers. Michael must have been fogging their brains.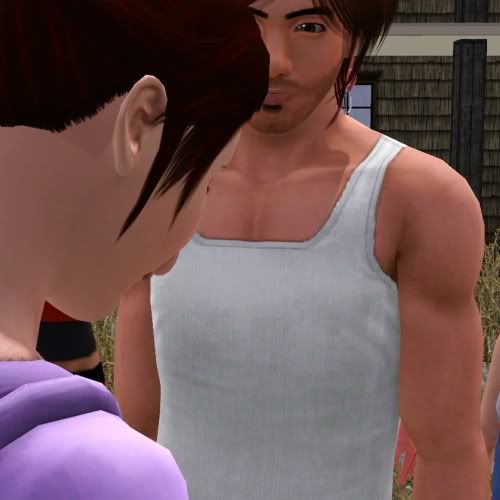 "Lookit this! Doesn't she look sweet?" The one in the lead stood too close to me and I leaned back fearfully even as Michael held my hand tightly. "Are you lost little girl?" I could smell his noxious breath and it made my already queasy stomach churn. One of his hands reached out as if to grab my face, but he stopped short of actually touching me. "Let's take her to see the boss. She's about the right age for him."


Inside one of the rooms sat the one in charge. His eyes raked over me greedily until Michael stepped in front. From my point of view, I couldn't see his face, but I could almost imagine solely based off the face of the leader.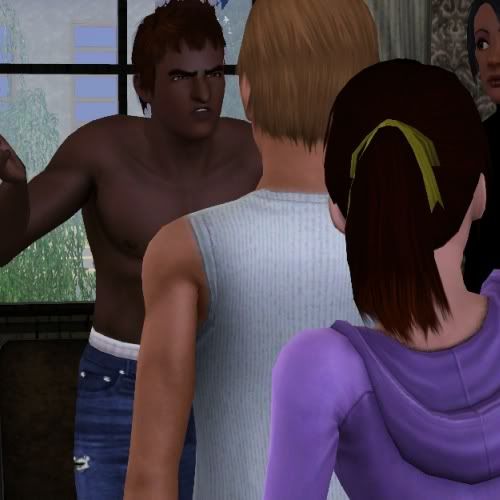 The leader hopped up from his seat on the couch as his instincts kicked in. "Where did that kid come from? Anyone check him?" Maybe it was Michael pressing on their minds, infusing the room with his presence. I could only imagine what it would be like. My mind was untouched so I could see their panic growing with each breath like quicksand sucking the ground from beneath them.

A familiar tingle in the back of my skull made my stomach tighten until it was a small hard ball.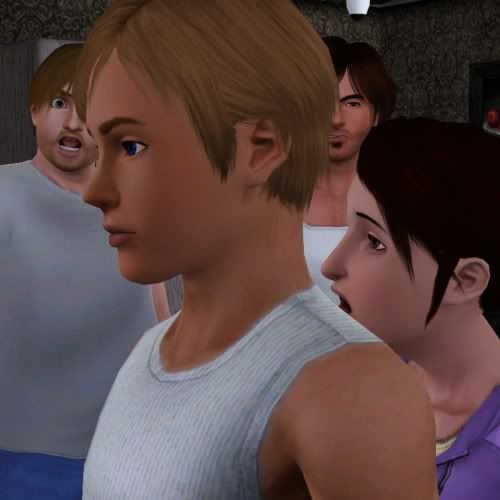 Michael was going to do something bad. "Edith, close your eyes." His young voice was dark and cold. It drew a reaction from the leader who cursed before pulling out his knife a second before my hands covered my eyes and I pressed into Michael's back.

Back then the distance between us wasn't as wide. It was an easy thing to touch him then, pressing my face into his shoulder while focusing on the thin ribs of the old shirt he wore so that I could ignore the sounds of ripping clothing, the gasps of horror, and the scent of blood.

"Do the rest of you want to join him?"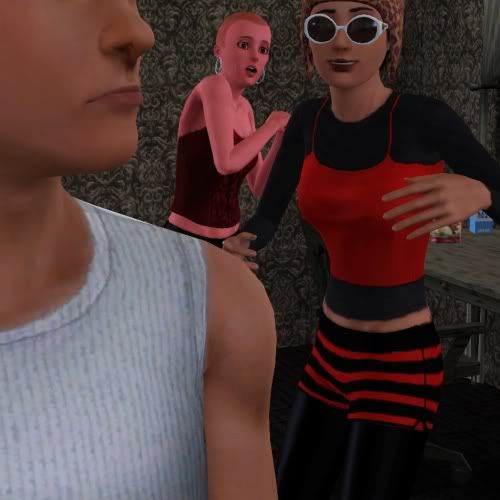 I could hear them all agree that no, they really didn't.

"There is a man waiting for you outside."

There was the sound of scuffling as they fought to get away.

We teleported to the spot where the Ultimate Soldier was waiting for us. "You can open your eyes now, Edith." He didn't have to tell me. As soon as I smelled the fresh air, I had taken in a large breath which didn't help my stomach like I had thought it would.

I wasn't the only one who'd become sick. The supposedly hardened fighters all looked as queasy as I did. A few were even throwing up.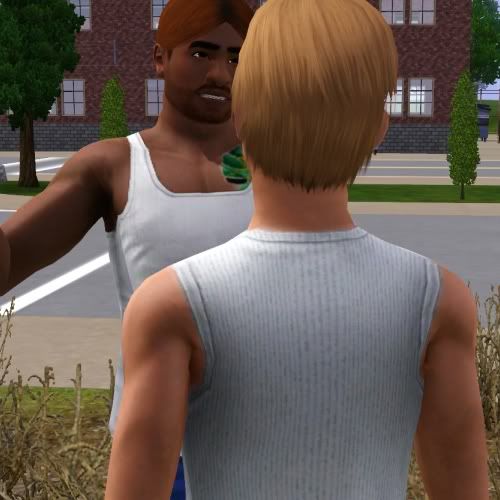 The Ultimate Soldier looked around and laughed. "You've done it again. We'll only keep about half of them."

Behind him stood the Old Man. He looked concerned to see me there. "You're still alive," he said without hiding his own shock.

Michael glanced at him with a contempt he seemed to hold for everyone. "What is it to you?"

"She's human, dammit." His voice rough and sharp pointed right at Michael. "You'll damage her if you keep using her like this."



Out of the corner of my eye, I could see the Ultimate Soldier putting a hand on the old man to pull him back. But my focus was on Michael. Though I felt no tingle, I still worried what he might do. His power could work so quickly; it cut through the air with the speed of thought.

My hand darted to him, grabbing his arm so that his eyes fell on me, darkened by the absence of the light which was falling behind us.

I remember Soldier's voice softly directed at the Old Man. "Stay out of it. He can use her the way he wants."

The Old Man threw his hat on the ground and walked away.



That night we slept in one of the rooms of their newly acquired territory. I curled up as I usually did, too uncomfortable to even sleep under the covers.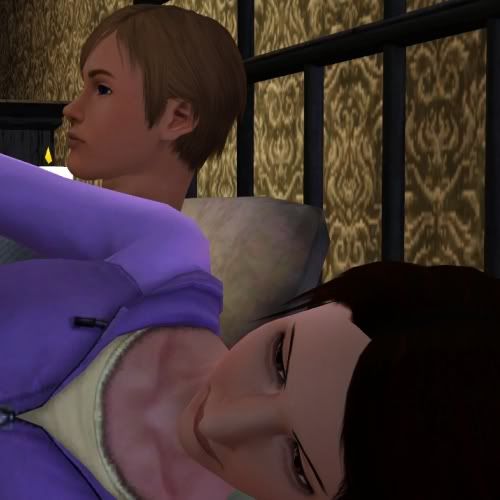 "Edith, why didn't you say something before? About what the old man said."

"I dunno." My voice sounded so small and pitiful with one ear pressed to the pillow. It was hard to get him to understand what it was like for me. Sometimes it was as if I were traveling by myself with horrible things happening in front of me. He hadn't touched my mind since before That Night. The closeness of our minds when we were little was only a thing of the past, and the words were so hard to say.

Michael sat quietly in thought until I eventually fell asleep on the covers beside him.




It was soon after that he brought me to the house.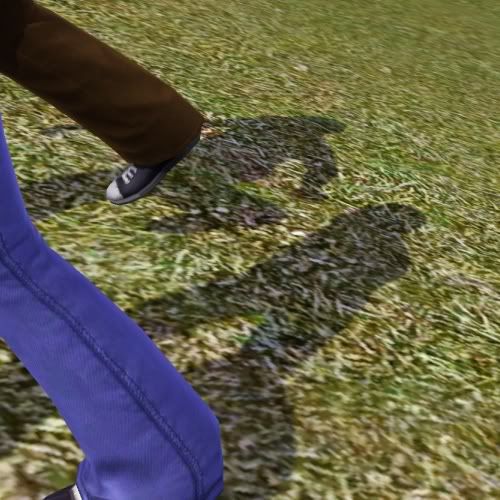 It was an abandoned house he had found through word of mouth that hadn't been raided. It still had all of its furniture and a large amount of books.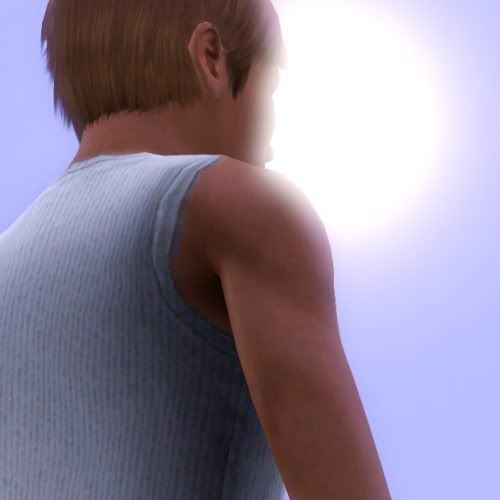 He said it would be a safe place where I could stay while he was out. He had done something to it so that no one could get in without his inviting them.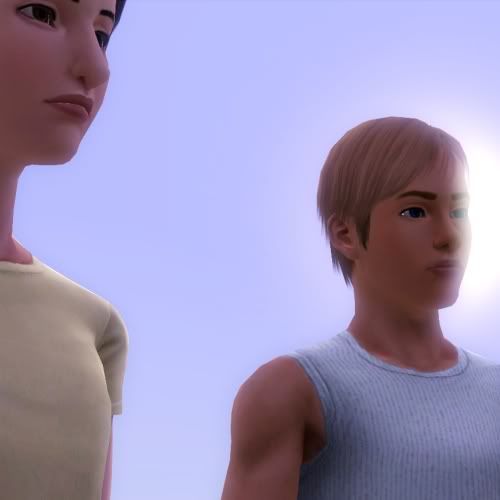 With nothing much else to do besides read, I started taking care of the house, growing the garden, and cooking while he went out to continue doing what he needed to do.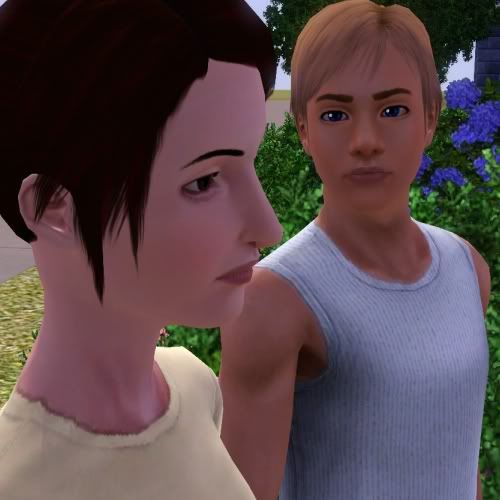 Next Chapter -->