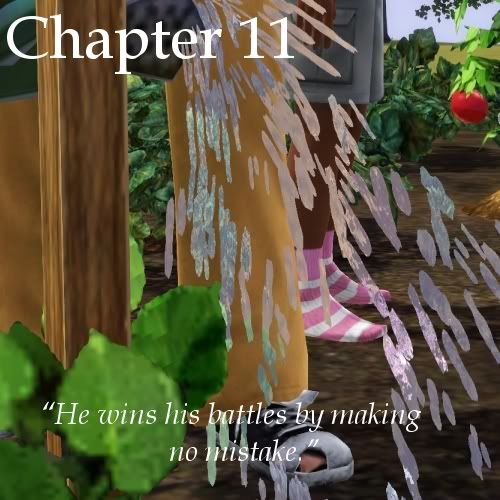 "Edy hasn't been out in her garden for a while."

To anyone else making such an obvious observation, my only response would be, "Duh." But Mel has such an innocent way of speaking that I just can't be mean to her.

"Well, Mel, that's why we're here," I say as I tip the watering can to pour water on the parched roots of the tomato plant.

It's been two weeks now. Each day is a torturous trial to see who can be the most uncomfortably quiet. Edy usually wins because Mel and me are too busy glancing at each other trying to have silent conversations with just our eyes.

It's a little ridiculous to be honest.

He's different too in his way. Don't get me wrong, he's always been quiet, except for a few well articulated yet still grunted commands. But he's never not talked to Edy for this long.

Just wish I knew what the hell happened.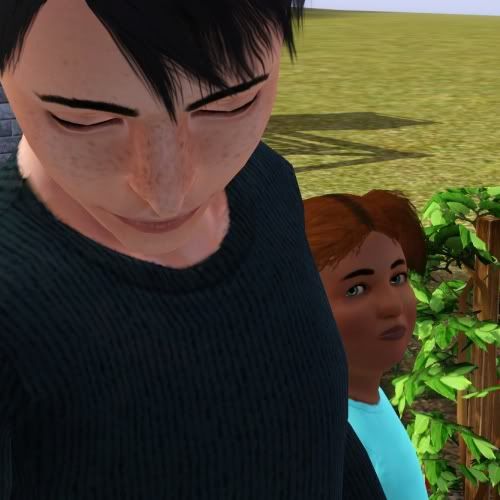 "Will-- Do you think she'll be okay?" Mel asks quietly. Like I'm the mind reader.

"I dunno. I don't even know what happened."

Mel picks at one of the leaves as I water the next tomato plant. "Mark, do you think-- do you think maybe he hurt her?"

Something about the way she asks makes me stop to look at her. "Hurt her? She didn't have a mark on her. He's never hit her best that I know."

Mel doesn't look up. "Not hit, but like-- hurt her."

Right away, my stomach tightens. Something tells me the kind of hurt Mel's talking about is the kind of hurt Edy wouldn't know anything about. But it's probably something Mel is all too familiar with.

I kneel and grab a weed at the base of one of the plants. "No. I don't think so."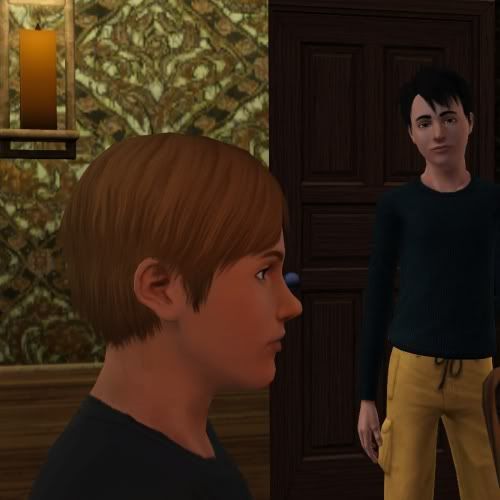 Michael's already at his seat waiting for dinner. I'm pretty sure we're not late; he's early. But I hold my breath anyway as I put his plate down in front of him.

"Where's Edith?"

"Uh, well..." Is there a nice way to tell him that her seeing him probably won't be helpful right now? Somehow it seems that no matter how I say it, I'm going to end up getting hit or whatever the hell he does. Not that he has done anything to me before, but that's always been because Edy would get between us. "She's not feeling well."

Of course Michael then has to stand up. "Let me see her."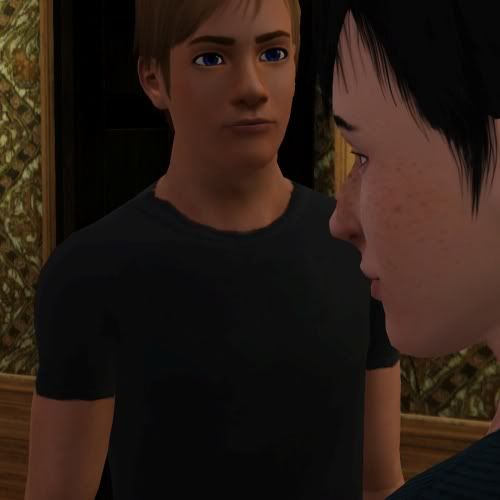 Well crap. He's only two years older than me, but he's still a big guy. I'm guessing it has to do with whatever they did to him at the labs. Not that his body is usually his weapon of choice from what little I've gathered from Edy.

"Uh..." Whatever happened that night made Edy cry too hard to speak. Edy still won't talk about it, and can I blame her? Edy, Mel, and me have all come to an unspoken agreement that we won't talk about those things.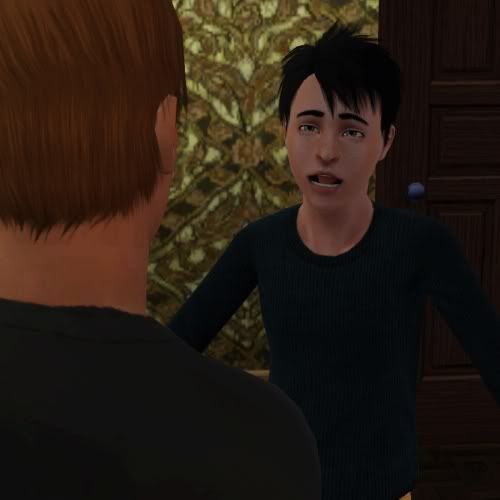 Then I have to get a little mad. He can't demand to see her after doing whatever the hell it was he did. "Alright, look, we need time. She needs time." I try my best to stand my ground like my step father always said a man should. The man was an asshole, but he had a point.

He glares at me hard for a long moment before he concedes and sits back down.


Back in the kitchen, Edy seems to forget that food has to be eaten to get nourishment. She sits there breathing it in. I really don't know what to say to her since I really don't know what happened that night.

"He was asking about you, Edy."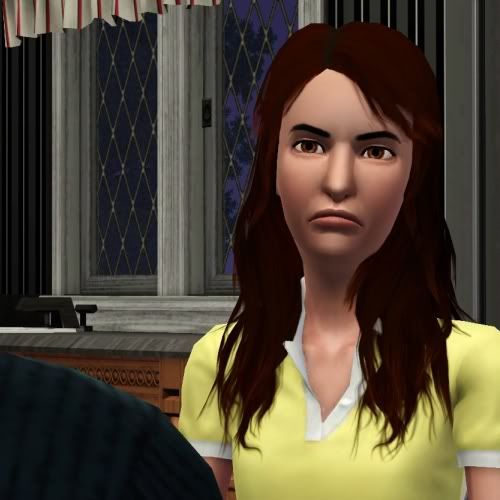 Edy looks up at me then like she's angry at me. Me of all people! I just stood up to Michael for her, and she's mad at me! "He was out there? Mark don't do things like that for my sake!"

Edy is harder to impress than Mel. She worries all the time. Her thing is worrying about others. But I think that at least more than half the time, she doesn't worry about the right thing. I mean, here she is worried about me facing Michael when that's honestly the last of my worries. I'm almost sixteen now and I'm hiding away under the protection of a girl who's under the protection of a very scary Experiment. I know, doesn't that just seem manly and adult? Well, at least if I ever leave I'll be useful in some way right? I mean, I can't fight, and I have no powers but I can read a lot.

I don't really mean to sound bitter. But its true. It's like I can't leave here. If I ever did, I'd only be good for someone to test their skills out on me once. And just how long can I really stay here?

But this is supposed to be about Edy. Edy is the concern right now. It's easier to deal with Edy and Mel than it is to think about my own future.


Next Chapter -->





********************************






Bonus:

My crazy mind

Would you like to see what I deal with when I'm trying to work on this story?

The issue is that there are so many characters that pass through, each having some history that is what makes the character behave the way they do. Their history is what gives them connections to other characters that pass through the story. And seriously most all of the characters I add to the story end up having some story, so even if you don't hear it right away, it's there.

Let me show you a graphical representation of what happens when I start working on something:


Right now I am trying to work on Paula's story, but as you can see it gets complicated. My excuse is just that her story is the oldest to me.

What happens is that as I start writing, a character will pop up and then I have to travel down that branch and explore that character's relationship with some other character and see how it affects the current story. Sometimes it completely changes the story. (As of right now, those are all branches that I have explored so far.)

Michael and Edith are clouds in the sky here, but I had the same issue with this story. Mark, Mel, Gina-- those three in particular begged to tell their stories. And even though I couldn't fit them in this story, you see what happens. Mel sneaks stuff into this chapter, Gina will get her own story, and Mark... well he gets this chapter for now.


Anyway, I always find this stuff interesting when other people share this stuff with me, so I thought I'd share with you in case others find this stuff interesting too.