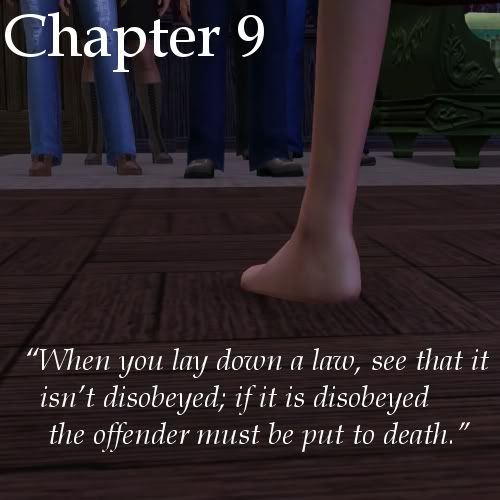 Dave's fingers press into my skin.

"Let her go."

Dave thinks about it a moment before he finally complies and takes a step back from me.

I turn to face Michael as the others step into the room.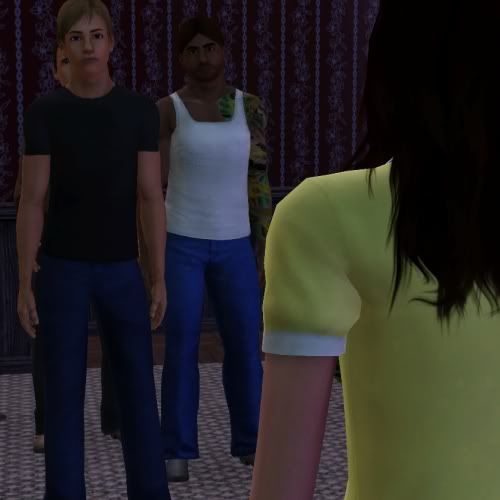 "Edith."

My name comes out of his mouth as a fragment of a thought, halfway complete. It's always been impossible to know what he's thinking, but I know he doesn't need me to move to get to Dave. His power works through the air. He could easily move me, yet he hasn't.

"No." Dave is still alive right now. If I step away and refuse to look, he'll be dead and I'll have done nothing.

In the tense quiet, Dave's voice carefully reaches me. "Edith, you need to leave."

"You don't know what he'll do." But I can imagine. I can remember. It can't happen again. Not here, and not in front of me.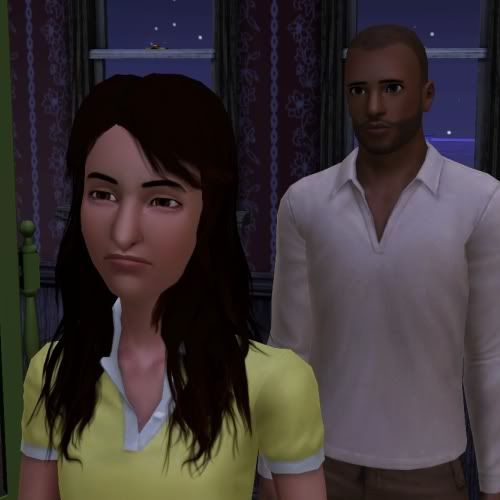 "I know."

Gina growls impatiently. "Oh come on. She knows he was sent to kill you. Obviously, she's protecting him to protect herself."

Michael has to know that it isn't true. My mind is an open book to him. It always has been from the moment he first contacted me.

The Ultimate Soldier's voice gruffly breaks the tense silence. "What're we waiting for?"

"For Suzie to get the fuck outta the way." Out of the corner of my eye I can see Gina's deathly glare. But she isn't the one I'm worried about. My eyes remain focused on Michael.

The Ultimate Soldier sucks in a profane curse before darting out from behind Michael to lay his large hands on my shoulders and half shove half pull me out of the way.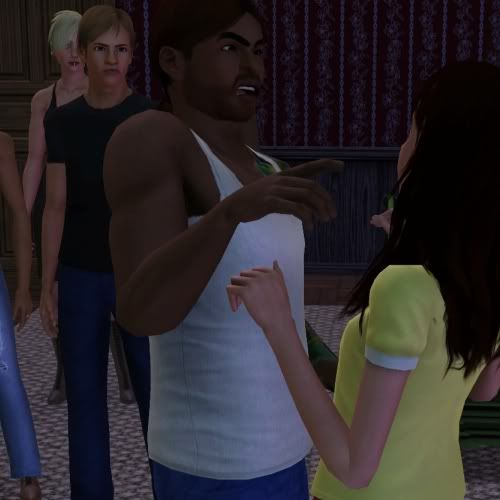 Gina's curse stops both of us. "Fuck! He's gone." Her eyes burn their way to me. "Nice, Suzie."

Michael cuts off any further complaints with his cold commanding voice. "He jumped off the balcony into the garden. He's still distracted; you can find him."

Without more needing to be said, the Ultimate Soldier hops off the balcony as the other two race out the door. Michael hasn't moved. He still stands looking at me. Gina stands behind him as if she's waiting expectantly for him to do me in now.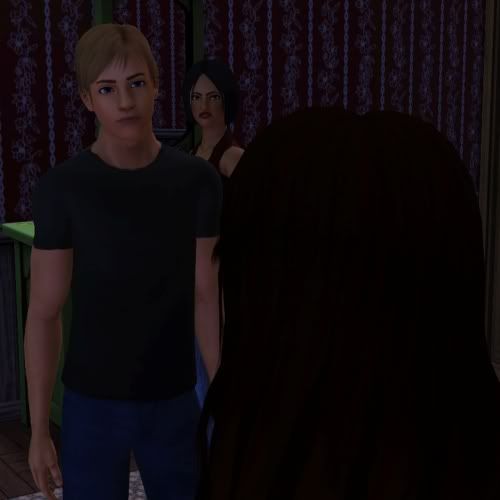 "Out." His rough commanding voice surprises her. I can see the disbelief cross her face.

"Mich--"

The coldness of his voice makes both of us jump. "Don't."

With another gaze dagger at me, she finally complies with his original order.

Then it's just us two. The distance between us is too wide and it frightens me. "I couldn't have another death on my conscious." It takes effort to stand before him as he looks at me with that stoic face of his, most likely contemplating terrible ideas. Will it be painful? Will he be quick?

Michael takes a step closer which doesn't help as much as I hoped it might. "You realize he was sent to kill me."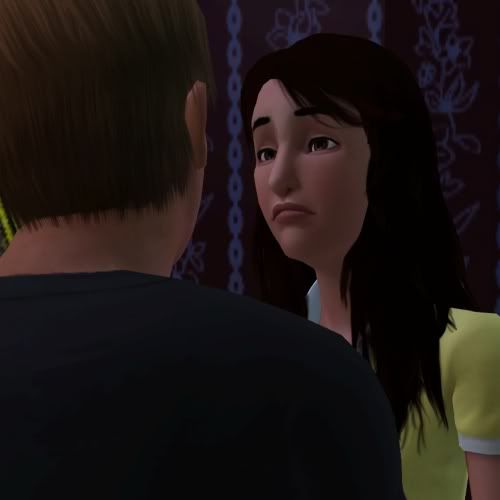 "I only just found that out. I wouldn't have…" He continues towards me, crossing the distance between us with the smooth movements of someone whose body is minutely under his control. My own movements are much less controlled. I hop back, banging my leg on the end table and hitting the wall just as he calmly stops in front of me. "You know I wouldn't. My mind's an open book to you. You can read it if you want."

He's close enough that I can smell the slight scent of some sort of flower on him, Gina's scent most likely, and a warm musky smell that must be his own. "There are things that can be hidden even in an open mind."

The back of my leg throbs in time with my heart. "I'm not hiding anything. Go on."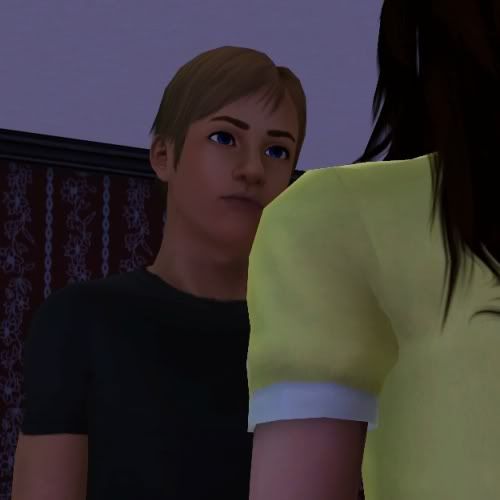 The moonlight from the window next to us shines down, eerily brightening his eyes which steadily hold mine as he contemplates my offer. The space between us seems to widen in that half a moment before I feel his mental touch tickling the front of my brain briefly. We quickly explore my most recent memories. It has been a long while since I have felt his mental touch at all. It reminds me of when we were children, so long ago now.

"Edith, why don't you hate me?" His head tilts down, away from the moonlight.

The key to my survival has been not thinking. It's true. I haven't ever hated him. I accepted it all as an evil of this world that can't be escaped. It's the only way to live here. My father knew it when he brought my mother and me here to do his illegal experiments.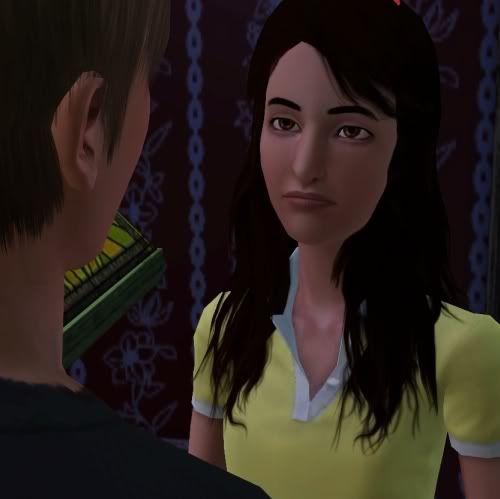 "My father created you in a way. And you asked me for help, but I didn't help you. I only showed you things you weren't meant to ever see. And I was the one who gave you those tours of the labs and took you outside with my eyes."

I find that I have to glance up at him now to meet his gaze. He stands before me, fully grown, a presence surrounding me, most likely knowing exactly what I'm going to say before I even realize it.

"So it's my fault. You wouldn't have wanted out if you hadn't been shown how good it was through my memories. You probably couldn't have gotten out if not for me."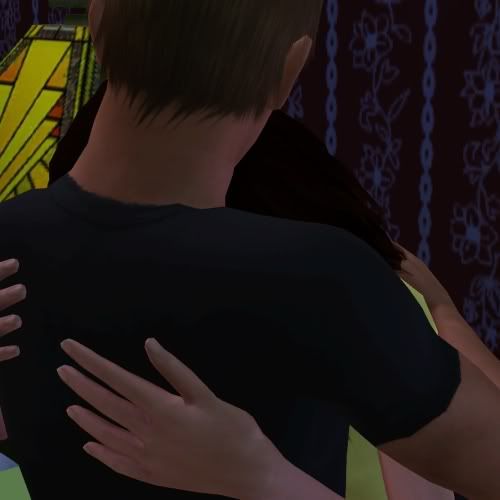 Just as the tears begin to slip out, his arms wrap around me holding me to his soft shirt, the musky scent even stronger now with my face pressed so close to his skin. The tears, after so many years of holding it together, feel good-- wonderful even. They pour down my cheek and onto his shirt, a few escaping to fall down into my mouth. Michael whispers my name softly, almost ashamed of so much hurt laid bare in front of him.

Everything is still for those moments we stand together. Then Gina's voice comes coldly from the doorway. "We've got him. Again. Down in the garden when you're ready."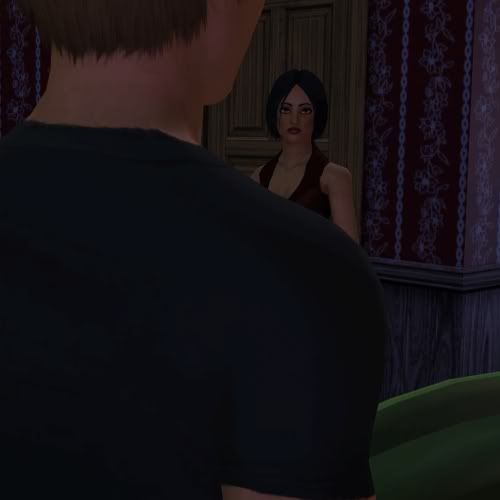 My heart freezes as Michael steps away from me. My heart has time to beat once, hard, before he says in a low voice, "Let's go." He doesn't look back at me when he leaves, and I don't dare grab him to beg him. He knows exactly how I feel now. This one will only be another one to add to my already guilty conscious.

Michael puts a hand on Gina's back as they walk out the door leaving me alone in the room listening to the shouts from downstairs. I can't stay listening, and, like a coward, I run across the hall into Mark and Melanie's room.


Next Chapter -->