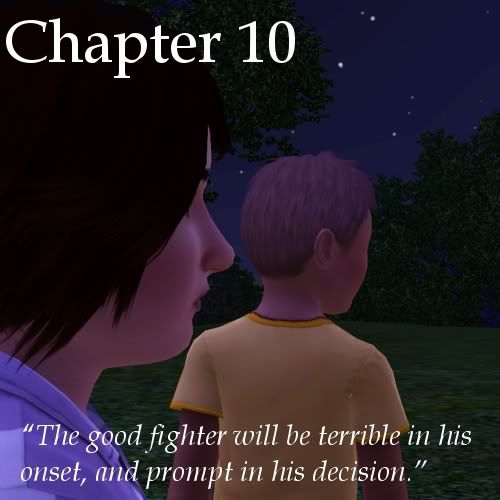 Michael - 8 or 9
Edy - 10 or 11


"Edy, what do you look like?"

The question had come from Michael a day after he had taken me outside. There was still something off between the two of us, but I couldn't ask. I didn't know what to say. We were talking again. That seemed to be a good sign.

I stepped out of my room and into a small bathroom. "My mom keeps my hair short. It's just easier that way."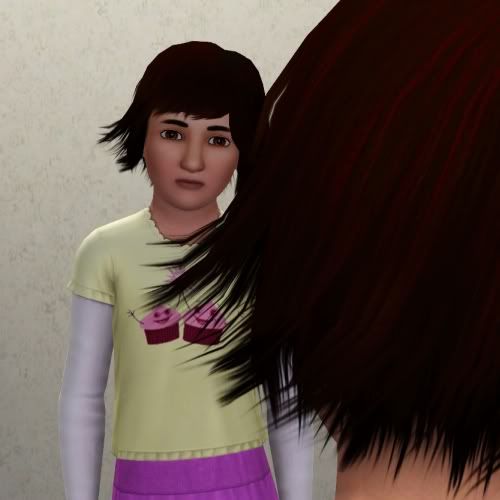 There was a sadness in our link coming from him. Quietly, he thought at me, "Would you like to see me? I know where I am now."

"You do? Where are you? Can we get you out now?"

At my question, there was a flurry of emotions that I couldn't understand. He pushed it away quickly. "Don't worry about that, Edy. C'mon, I'll show you."

Michael told me where to go and told me to ignore the people working. He said they couldn't see me and they wouldn't notice the door opening.

"Don't be scared. There're some people in this room, but they won't be able to see you. Try not to bump into them though." He directed me to the large window. My father stood in front of it looking in at a boy about my age who stood on the other side in bare feet.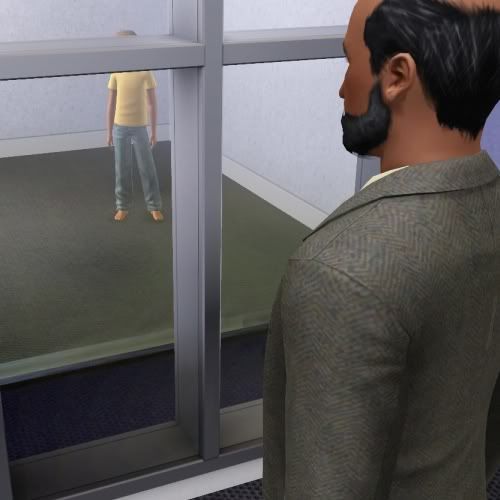 "Michael, is that you? What is this?"

"This is what your father does. I'm just an experiment." There was so much venom in his words, that I almost wanted to vomit.

"Why? Does my mom know? How could he do something like that?"

"I won't be able to talk to you any more, Edy. Something bad is going to happen. You should tell your parents that they need to leave."

"Something very bad?"

"Yes. Very bad. You have to leave, okay? I mean it."


Michael withdrew again after that. He didn't tell me how little time we had left.

My mother was surprised and frightened by my insistence. My father was suspicious, but he agreed to leave in a few days. "We're at a critical time with the experiment."

We didn't have a few days.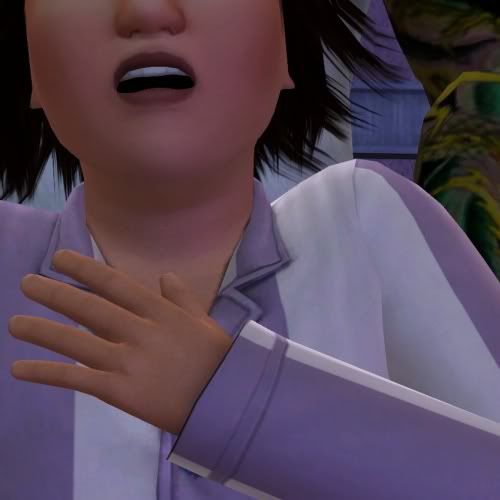 The very next night the lab was stormed by other former Lab experiments. Those who lived were rounded up, including me and my mother, and tossed into the same room I had been taught my lessons where a fire was raging. And at the center was him.

That was the first time I saw him fully. He was so small and yet so angry. My mother begged him while choking on her tears and the smoke. "She's just a little girl. She's almost your age. Please…"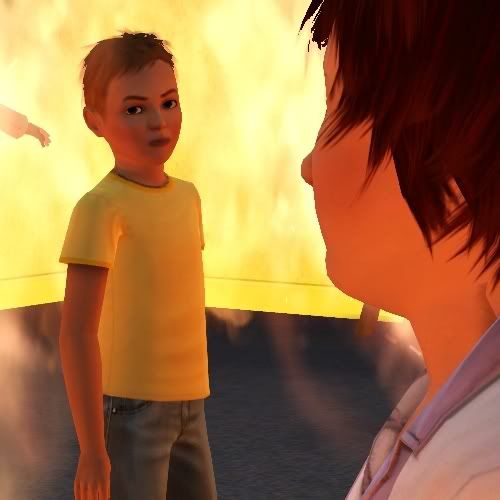 Michael's eyes fell on me and I knew a fear greater than my natural fear of the fire or of death.

Suddenly, we were outside the lab standing by the wild flowers. The fresh cool air surrounded me and I nearly choked trying to swallow it, to inhale it and expel the smoke in my lungs until I realized the problem was that I was crying too hard to breath.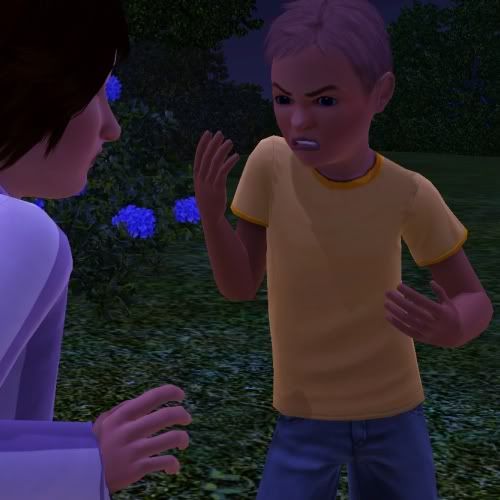 "I told you to leave." Michael angrily stepped towards me. "What are you still doing here?"

I cowered from him. "We were going to in a few days."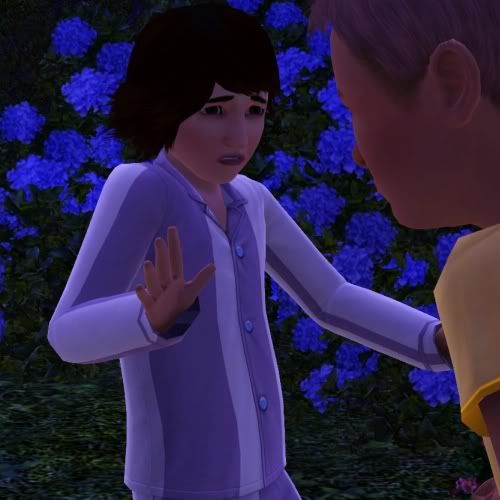 Michael turned away from me as I continued fighting for cool air through my sobs which I feared would drown me. "If you want to live you'll have to do exactly as I say. I'm going to take you back."

My mouth moved faster than my thoughts. "I can't go back! I can't!"

"I can't leave you out here. There are others who look for strays." He didn't look at me, but he spoke quietly like an adult speaking to a child having a tantrum.

That was the last vivid memory I have of that night. A darkness obscures most of my memories from that night on until the day the Old Man stepped in.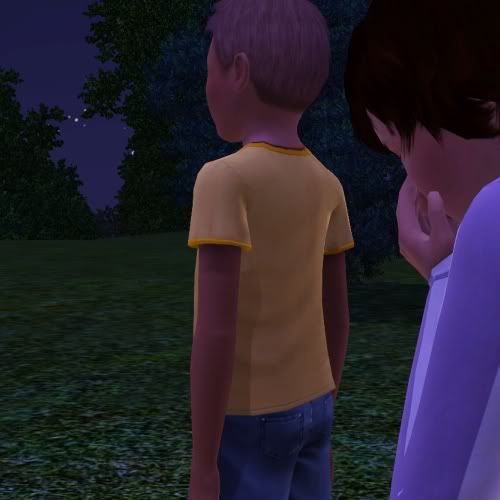 Author's note:

So-- the fire.

I am taking a bit of a creative stretch here. Let's call the fire symbolic. I don't imagine that controlling or starting fires is a normal trait of his, in case you're wondering. We can pretend though that he used other means to start the fire.

In the original story, Michael and the experiments were like the fire, but that would've been too difficult (and disturbing) to simmify.

So this is my one big concession between the actual story and Sims 3 capabilities.
Next Chapter -->