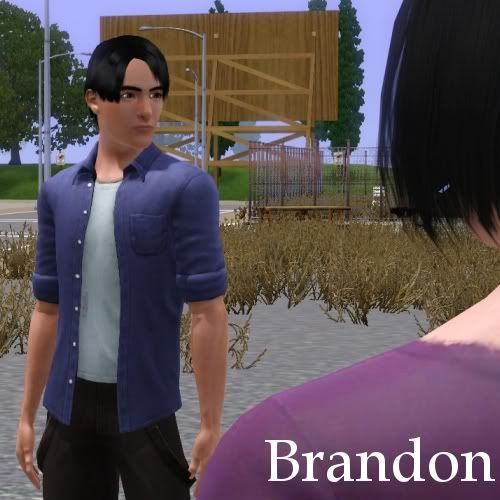 So far I'm finding some very large discrepancies between what I've been taught and reality.

I'd been told that Wildlanders struggled to survive, fighting each other for food and resources and living in the forests like animals. Yet here we are driving a car to what appears to be an apartment building. An actual apartment building that was probably once used to house the ones who ran this support city for the south. An entire city still standing and being used by experiments who aren't supposed to be living this way according to everything I've been taught.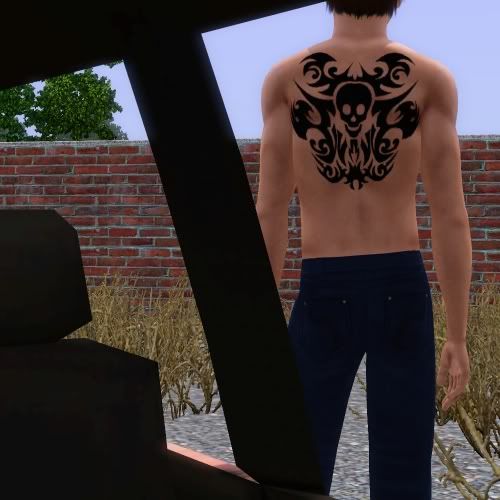 The younger man who hasn't said a word to me all trip, and whose name I don't even know yet, hops out of the car after we've barely parked. With a sweep of his arm, he pulls off his shirt and tosses it into the car revealing a very large and intricate tattoo on his back. There's something about it that makes me shiver. Maybe it's the intricate swirls around the skull that probably took hours and hours. Or the way it draws attention to his muscles as he moves. Or, just possibly, it has to do with the fact that a skull is usually the symbol of death.

I hop out of the car after Mr. Smith half dragging my duffle bag with me. Another man with dark hair steps over to us just as the one who rode in the car with us steps around.

"Brandon," the now shirtless man says to the dark haired man before he steps over to him pausing for a moment to say something else, very low, in the ear of the darker haired man before he walks off into the gathering crowd that watches us warily.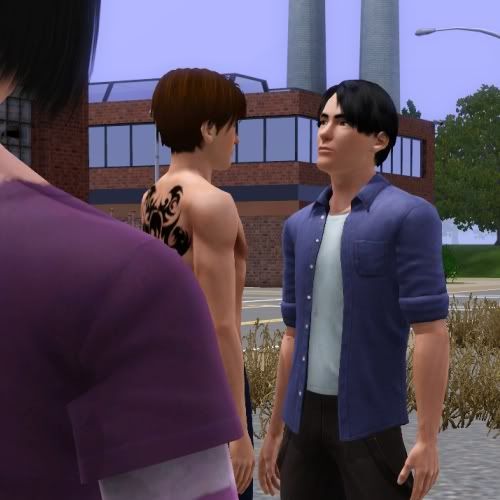 For half a second, the smile on the dark haired man's face dims as he watches the other one walk away.

He seems to shrug it off, turning his attention back to me with a small smile. "Hi, I'm Brandon." The first thing I notice on him is his smile. And that he's wearing a shirt.

My father clears his throat. "Brandon's going to take you for today. I have other contacts I need to reach."

I just met him, and he's already handing me off. Does he even know my name?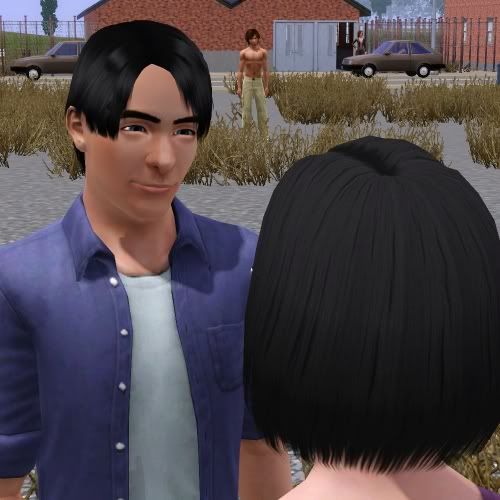 Brandon reaches forward and takes my duffel bag from me. His eyes almost twinkle in the bright sunlight. "Paula, right? C'mon, I'll take you upstairs."

Upstairs? Like to his room? Other than this man's name and his eyes that sparkle at some joke so inside I'm sure he's the only one who gets it, I know nothing about him. Sure, he looks friendly, I'd even say cute, but other than that what do I know?

My father nods before walking away leaving me alone with this stranger who has no ties to me.







Brandon puts the duffel down in his room. I stand in the living room and take in the sight. The apartment is not what I expected. It looks old and well lived in, but still it's missing something important to it. I can't really put my finger on it as I glance around taking in the sight of the old fridge and the table by the window with the different chairs, none of which match each other.

My head swims and observing the room almost seems to help until I realize that I'm thirsty and my stomach hurts from hunger. I don't know when I last ate. But I don't want to impose on him any more than I already am just by being here.

"You must be hungry." Brandon speaks softly, that slight friendly upturn of his lips seeming to seek to comfort me.

"I'm also tired. You haven't worked out a way to sleep and eat at the same time, have you?"

He steps over to the kitchen. "Successfully, no. But if you want to see if it can be done, I wouldn't blame you."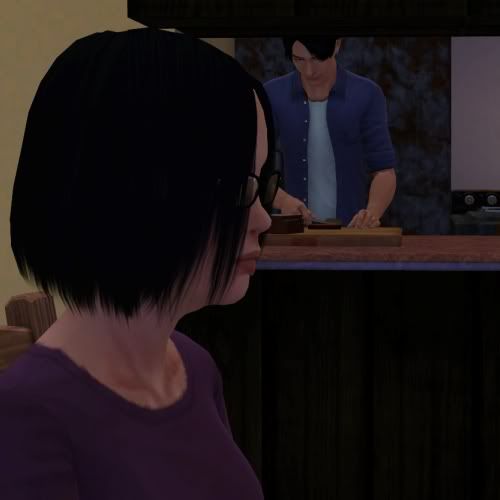 I sit down on one of the chairs which creaks and wiggles a bit. Brandon moves around the small kitchen easily, even opening the fridge once. I'm curious about it. The fridge makes no noise, so I'm pretty sure it isn't on. It seems that there isn't any electricity at all. When he opens the fridge, I see he's using it as a pantry, stocking a few cans and jars.

They don't have electricity. Do they even have working plumbing?

Brandon glances up at me as he spreads something on a piece of bread for me. "Don't worry. We do have working toilets." At my confusion, his eyes twinkle again. "You just had that look."

He steps around the kitchen island and hands me a plate with the sandwich on it before he steps back to grab a cup and a jug of clear liquid. "Water. We've got running water, but I wouldn't suggest drinking it."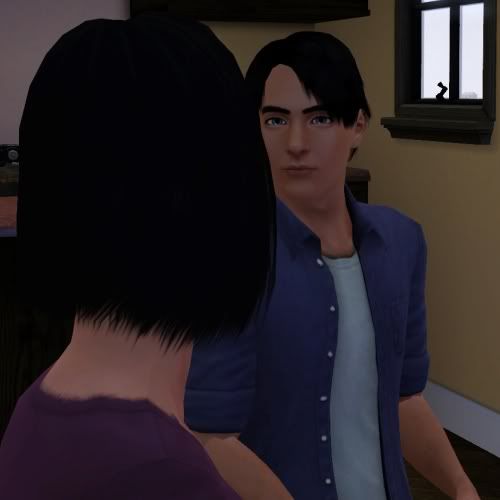 I thank him when he sits down with me. "Sorry, I'm not really, I mean…"

"S'okay. I know." It does seem as if he understands. "After you eat, you should get some rest."

For lack of anything better to do, I agree. Sleeping is always an acceptable plan B.


It's still daylight as I relax in the bed, resting on my side. My jeans and shirt are thick under the cover, but I still shiver as my body tries to adapt to the sensation of laying down in some strange man's bed. It's not the same as laying in a hotel bed. These sheets smell like him. He sleeps here. It's his bed, and it doesn't make it easy to close my eyes.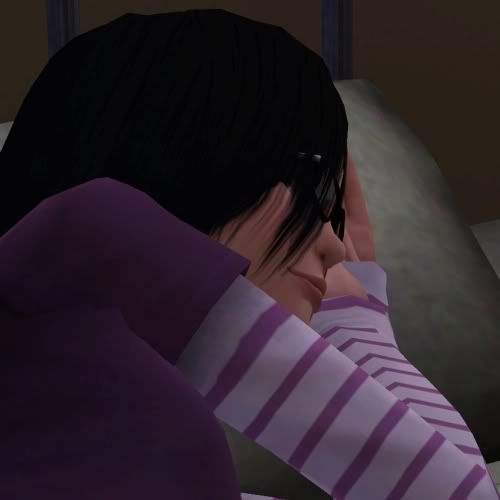 Outside the window, I can hear noises from down below. People talking in the alley behind the building. I don't dare look. I got enough of a look when we pulled up and everyone's eyes fell on us, particularly me, the obvious stranger.

The sounds that travel from down below to reach my ears are almost malicious.

What do I do now? I don't fit in here. I don't know what's going to happen. My father didn't exactly seem happy to have me. The ride back was very awkward. I guess he was just finding out too.

Oh Mom, what did you get us into? And then I realize that I can't fully blame her. It's my DNA they're going to use against her. Without even having to do anything, I know that some of the guilt is mine. If I wasn't here, they'd never have known. They'd have nothing on my mother.

I sit quietly for a while, listening to the sounds of the outside, the shouts, and the laughing. Fearing that thoughts will lead to more thoughts until I'm in a vicious cycle that spins out of control causing tears, I don't think.

But it does come crashing down. It starts quietly at first, and then, then I'm crying, mashing the pillow to my mouth, trying hard not to cry out loud, not to make a sound, to avoid having Brandon come in here and try to comfort me in that strange way strangers will do when they have some weird girl crying on their bed. Like it's his problem. It's my problem. But I just need to let it out, and then I can deal. I can deal with this because I have to.


Next Chapter -->



Note: The background map has finally been updated to include the Southlands. A little blurb has also been added. You'll find a

New!

in front of the new paragraph.

Merry Christmas everyone! And for those who've already finished up their holiday, I hope you all had a pleasant one.