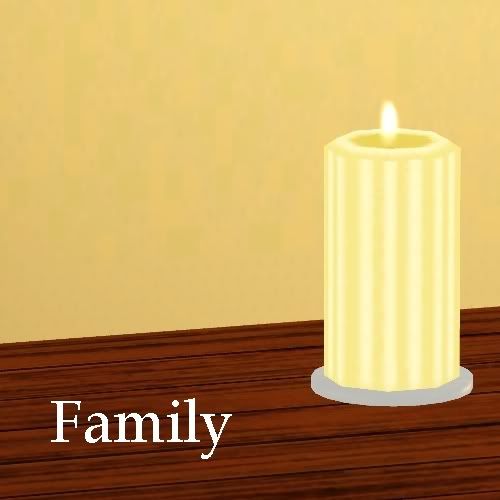 When I get up, it's late, the sky is dark. It seems quieter, but the silence is malicious. If silence can be malicious.

Waking up in a strange room dimly lit, it takes a moment before I realize that it's dimly lit. There's a candle sitting on the far table. Brandon must have put it there.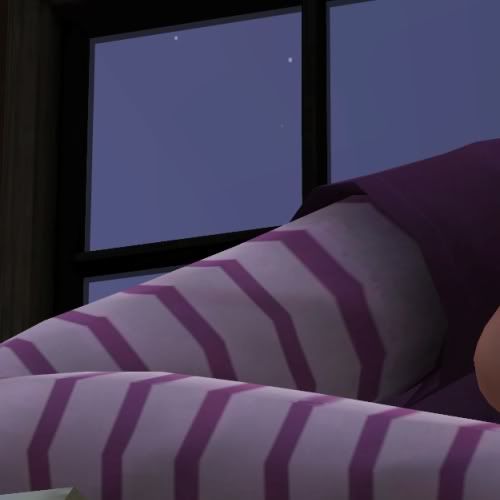 I'm grateful despite not knowing anything about the man. He couldn't know how terrified of the dark I am. Utterly unable to function terrified.

Not sure what to do exactly, but I can't sleep. I feel kind of weird getting up to peek out there and see if he's out there still. This is his apartment. Where else would he go?

I'm sitting there for a while, waffling about whether or not I should just get up and peek when the door opens a crack and Brandon peeks in.

"You're awake."

I nod as I sit up.

He brandishes a glass of water. "Thought you might be thirsty. Mind if I come in?"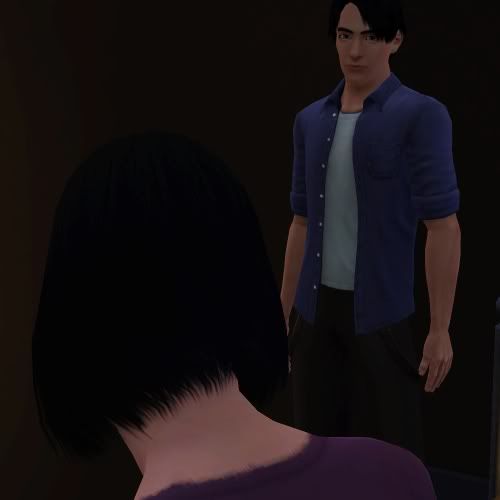 It's absurd his asking to come into his own room. Right away, I feel awkward. "Uh yeah-- I mean no." I hop up and stand there stupidly as he hands me the glass.

"Mr. Smith stopped by earlier, but we thought it would be best if we didn't wake you." He sits down on the bed casually, his hands resting on his thighs. "Besides, I figure there's things you'll need to know, and I'd be the best one to tell you." I worry as that twinkle in the eye of some joke only he gets is absent. It was something that made him look young, hardly older than me. Now he has this sudden air of maturity that accompanies bad news, and I don't like it.

"Wait, this sounds like it's not going to be good." I take a few small sips of water to wet my throat before I put the glass down and plop down on the floor. "Okay."

He kind of smiles at me again, and I almost smile back in my need to connect to someone human like I haven't since Mom... I quickly push the thought out of my head. "While you're here, you need to use the name 'Smith.'" He pauses for a moment like he's waiting for me to interrupt. "Aren't you going to ask why?"



"Uh, well, I figure you have a good reason for asking. Should I ask why?"

"It would make the next part easier." His tone is light, like two good friends sharing a joke.

"Um, okay. Why?"

"Mr. Smith, your dad, is the leader here. His name might give you some protection. Also, it would give you a tie to me." He pauses again.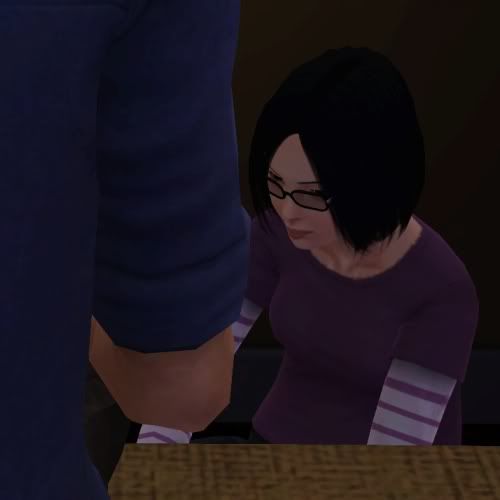 My father is the leader. It surprises me and frightens me to hear it. The idea tumbles around uncomfortably in my head until I realize that Brandon is trying to tell me something else with the second part of his statement. "What do you mean by that?"

"I'm trying to tell you that I'm your brother."

When I was little, I always wanted an older brother. I guess it kind of makes it better that my father dropped me off on my unknown brother's door step rather than a complete stranger's. "You know, I don't think that's supposed to be revealed until the third movie."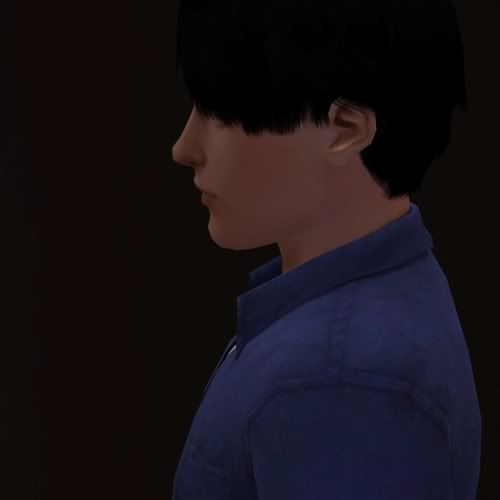 "What?"

"Nothing. So how're we.. I mean you're not like a full brother, right?"

He looks a little confused by that for half a second before he chuckles. "Ah, I get ya. Mr. Smith is my dad too."

"So you're my half brother."

"We don't really make distinctions like that here. We're related, so that's all that matters."

It's a lot to take in, to be honest. That's probably why these types of revelations are spread out over the course of a story usually. And here I am finding all this out at once.

"Listen, I think you should stay here for a few days." Brandon says it gently as if it were more of a suggestion than a request. Still, something about it frightens me.

"Here? But-- why?"

"Well, Mr. Smith isn't exactly the most patient man. Especially when it comes to Neutrals who are ordinary humans."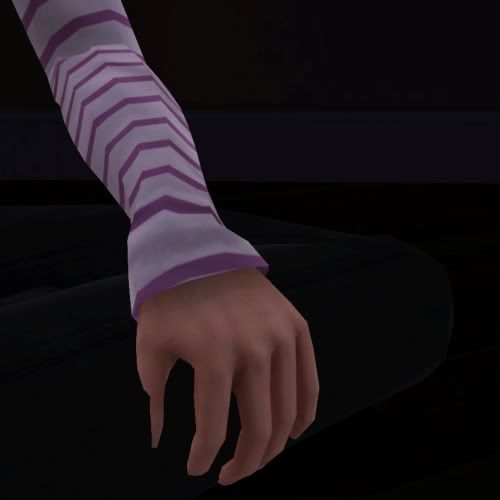 "Ordinary human" he says like our father isn't one. I hadn't even thought about it in all the commotion and oddness when it should have been the first thing on my mind. Wildands full of roaming experiments with powers. Brandon didn't look like what I thought an experiment would look like. He hardly looked dangerous sitting here patiently explaining things to me, waiting for it all to sink in. But if there was any grain of truth left to anything I'd been told, they would have to be dangerous to live in what I was beginning to think of as comfort compared to what I'd learned it was supposed to be like over here.

"Was he an experiment? Does he have powers?" I ask cautiously. As far as I knew, I had no powers, so maybe the man I'd just learned was my father was not an experiment. Maybe he had no powers either. So Brandon would be clear too. Somehow, that thought didn't help make them any less dangerous.

Brandon looks at me like I'm the one who's been using a fridge to store cans of food. "He was the First. At least, that's what they call him. He started the Revolution."

Wow. There isn't really much more to say to that. In school, we'd learned about the Revolution. It was the reason we were told to fear the Wildlanders. They'd broken free from the labs that were run by rogue corporations, and they blamed the Neutrals for it. Our governement basically fought a mini-war to keep the Wildlanders back and protect us. We read about it in the papers all the time- Wildlanders who made a vicious attack on the border and were driven back by special forces.

And my mother had been helping my father, leader of this group of Wildlanders, working as a spy.

"You going to be okay?" He asks.

"I think I would like to stay here a few days. 'Til I get my bearings you see."

"Good idea."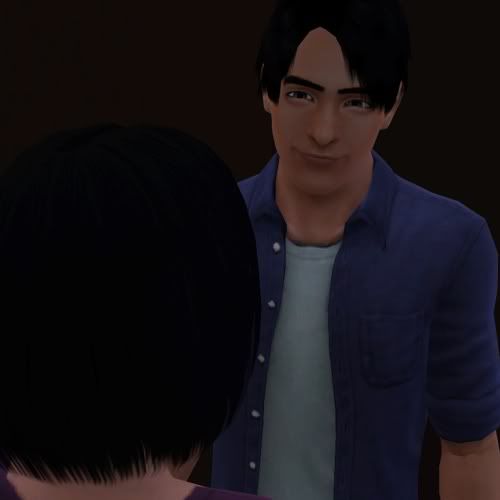 I stand up as he stands up. I've known him under two hours now counting the hours I've been awake, but I like him. I dare say that I trust him even. And I'm thankful that my father left me with him before he took off.

Next Chapter -->