So first of the scraps. I'm pretty much going to leave these as they are, so don't put too much weight on them. They're just sort of a fun quick writing session that spilled out and surprised me.
Michael sat up in the dark, pushing the covers down.
"M--"
"Don't."


I'd forgotten myself. His little Suzie's utterance of his name had seeped into my own brain. Mentally, I used it to have something to call him. Vocally, I'd only said it once fully before he told me not to.

His breath was slowing down from its slightly rapid pace. He ran his hand across his eyes.

"Are you all right?"

"Yes."

I'd asked expecting that answer. He wasn't all right. If I didn't know him, I'd say it was a bad dream. But what kinds of things could he dream of?

My instinct was to distract him. At the same time, my instinct told me to not touch him. Michael would let me know if and when he wanted to be touched.

"What do you dream of?"

"Who says it's my dream?" He shoved the blanket off and sat on the edge of the bed.

"Is it her dream?"

Michael didn't say anything at first. I didn't expect him to. "Yes."

It surprised me. I hadn't really expected an answer. I sat up, unsure of what to say. For the moment, I felt close to him as if he'd actually opened up his own mind to me. But the wrong question would shut it again.

"What does she dream about?"

"That Night. Me."

Then I couldn't stop myself, instincts be damned. I slipped up carefully, crawled to him and wrapped my arms around his shoulders and across his chest. I didn't know what he meant by "that night" so ominously spoken. Their past was something he didn't talk about. It was something no one spoke of. Though I know Soldier was there for it.

By the time I saw her for breakfast, I hated her. She lived in her own little world completely oblivious to what had been done for her by him. Did she see him as a monster? He'd only protected her, sheltered her from the actual cruelties in the world.

"Better set another place, Suzie."

She had no idea. She was ignorant. Sheltered. Innocent. And only because of him.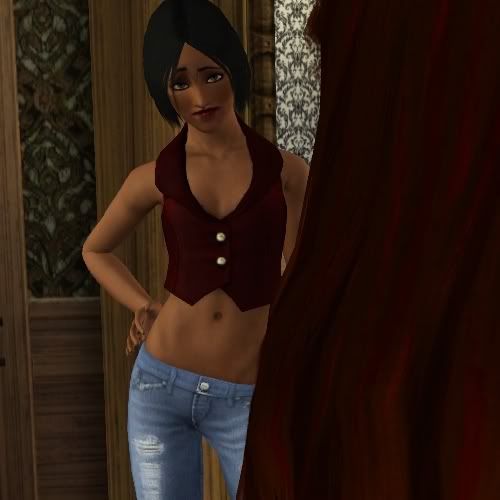 (Ends at Chapter 3 Arrival)