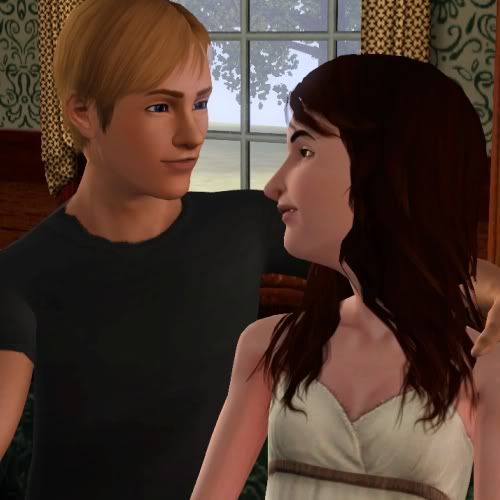 I tried very hard to take myself out of this story completely, even trying to remain impartial when I replied to comments. That was very hard, and I'm sure that I didn't always succeed.
So here's where I let you know what I was attempting to do. I am completely biased, but just because I'm the author that doesn't mean that anyone who saw it different was wrong. (This is something we've covered in the comments, but just in case someone doesn't read those, I want to make that clear.)


So first off, 'cause this is fun, a blooper.

As I took the picture, I noticed this but kept in because it was too cute:


Look in the back, waaaay in the back. Can you see a black shirt and a yellow shirt?

No? Try this version: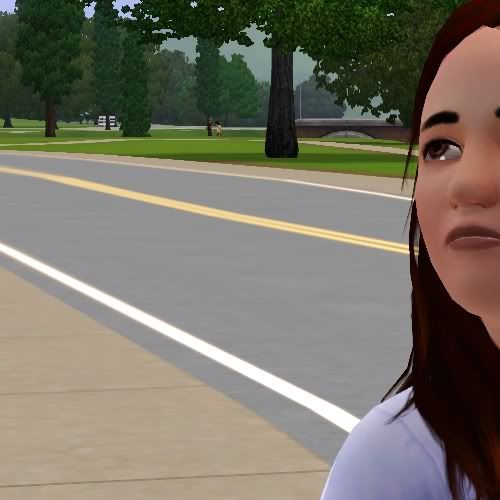 Can you see them now?

Here's another "hint":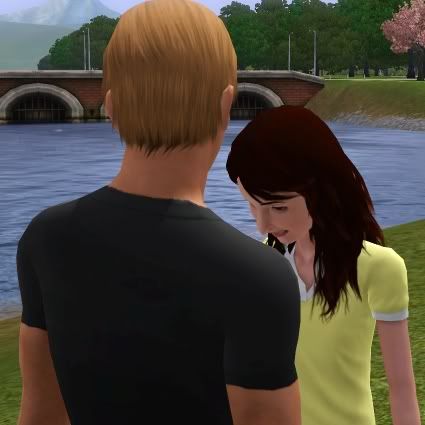 When I was getting the pictures for the dream chapter, I ended with them standing near each other thinking the other alluring. HOURS later, they were still there when I came through with young Edith and Michael.





Things I tried to do throughout the story:



Text

- first off, no one but Edy ever calls Michael "Michael" out loud. I tried to hint at that in Chapter 3 with Gina at the table and Edy's little dig, and out right show it in Chapter 9.

No one touches Edy except for Michael. There are only two exceptions, one doesn't end well. The other...




Visual

-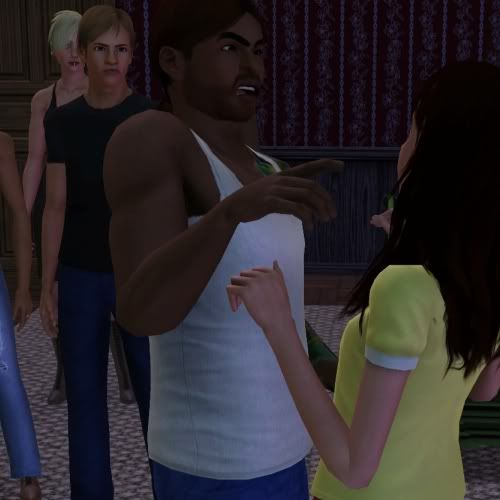 Michael is not pleased here. And you can't really tell, but Madam (the blond in the back) is looking a little worried. (Chapter 9)



I tried not to be obvious about it, but he was meant to be watching her, keeping an eye out on her, at the end of Chapter 3 here when the others arrived.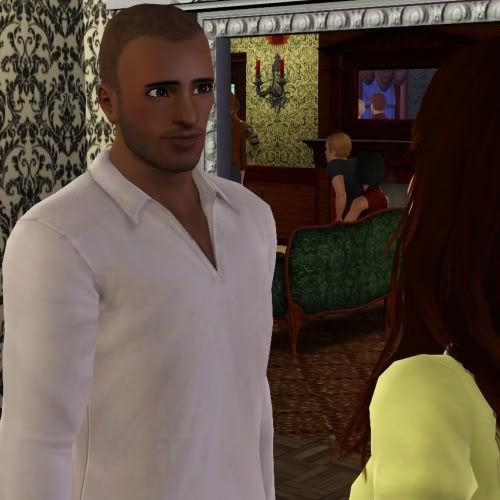 Drew caught this one in the middle of Chapter 7! It was meant to be much cooler. I wanted to have Gina reaching for him and him pushing her away. But any time I had her suggest they cuddle, no matter what I did, he always accepted. Bastard. When I had him reciprocate, she would refuse even though they had just been cuddling seconds before.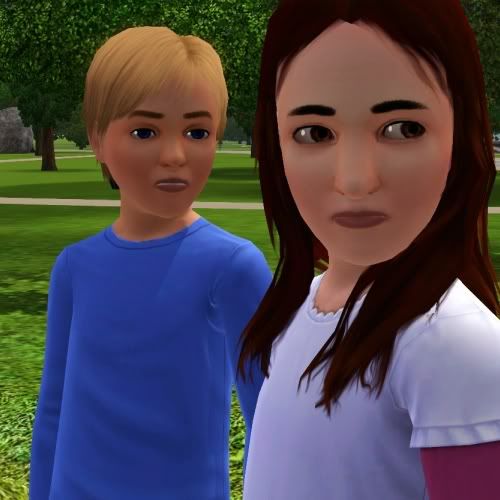 No real story behind this one from Chapter 4. I just think this is the perfect picture for how I see their story. Edy is looking away and Michael is concerned. She doesn't see it, and he doesn't know what to say to her.




Test Shots




In my head, after writing enough about a character, I have a general idea of what the character should look like. With Sims 3, I will create a character based off of what I see in my head and then run them through test shots-- I guess sort of like casting a part in a movie.

Well, Michael started out as a teen sim originally. But then I wanted him to be taller than Edy. The only way to do that at the time was to make him an adult and leave Edy as a teen even though she's two years older.

So then I had to run them through test shots of all sorts. These were some of the pictures of them I got.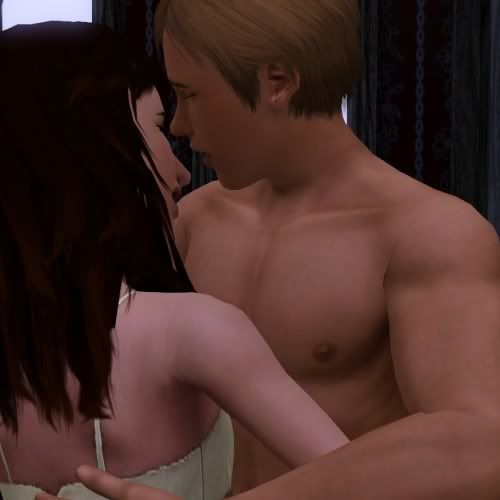 Doesn't this one almost look like a romance cover?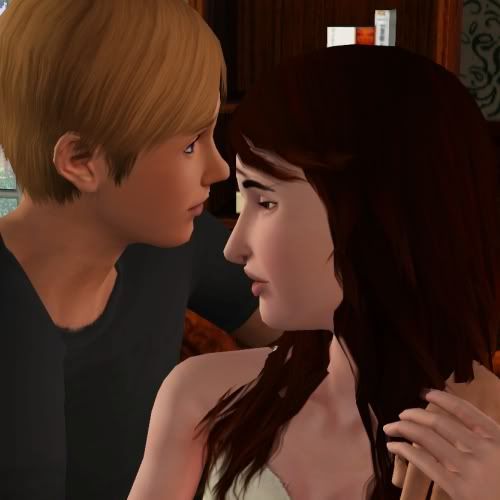 This last one was my favorite. Looks like he's ready to kiss her forhead as she worries (which she does so well).


After the test shots, I realized that Edy had a tendency to appear worried in most anything she seemed to do. Maybe I'm just imagining it, but I swear she does. And then I knew the sim was perfect.





So what the heck happened?




As a final note I think, I'd like to give Moondaisy the prize for guessing out loud exactly what I was doing! She read the quotes in the pictures and pieced everything together in one swoop over in the comments to Chapter 7:

"I have no doubt that Edy is the 'sacrifice', but whose?

"Michael could have very well pretended not to notice Dave, to bait him with Edy by letting her stay in the room for a drink. He may actually have let the other experiments tease her and created the impression he was totally absorbed with Gina... for Dave to let his guard down."


Exactly what I was aiming for. But it goes wrong when she completely disappears, something he hadn't expected would happen.