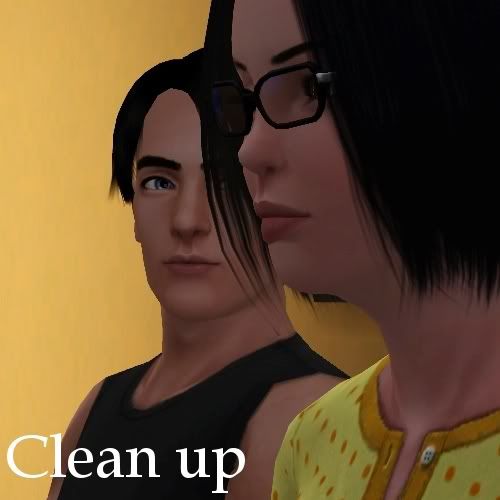 It's a day or so later later when Brandon and I are sitting on the couch trying to reach an understanding about the appeal of television and there's a knock on the door that makes me jump.

There have been a couple of times people have knocked at Brandon's door. He always answers, and then excuses himself if he has to have a word with the person on the balcony. This time it's late, and both Brandon and I are ready for bed. Dinner was hours ago, and the sky has been dark since. It puts me slightly at unease for some reason, though I assume it has to do with the dark and the semi-eerie light from Brandon's old oil lamp.

Brandon gets up casually, the space where he'd sat suddenly lacking in the warmth of his protection. I shake that off once again sure that it's just because it's dark and late and time for bed.

At the door, he opens it a crack to speak with the person, his face changing ever so subtlely when he sees who it is. He glances back at me as if he's mulling over what to do, and I half expect him to excuse himself again.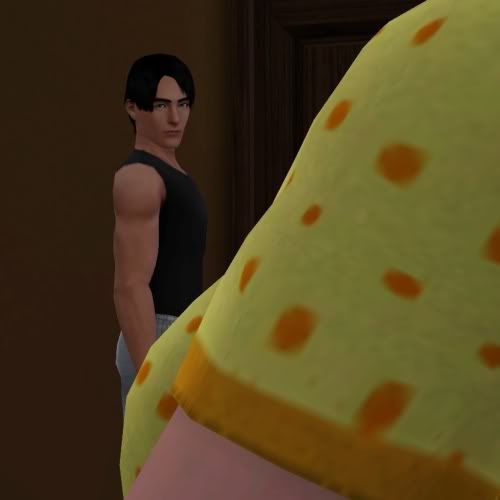 But he doesn't. He steps back, opening the door to let the person in with hardly a word. For half a moment, my heart stops and my breath slows as I fear Henri's decided to come for me early.

It's Angel who steps in with a glance at me as he smoothly walks over to the bathroom. I pull my legs close to my body as he walks past as if trying to give him room even though there's plenty. There's something different about him, and I notice it right away.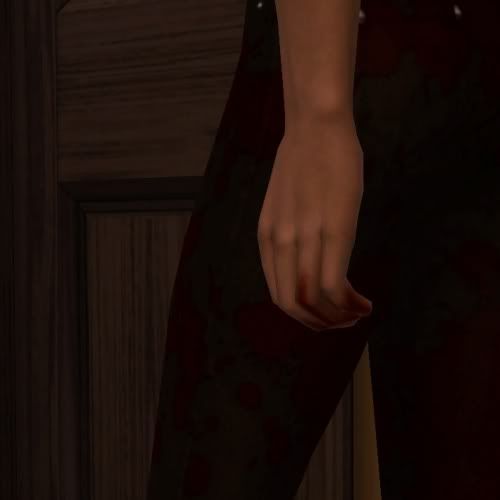 In the dim light, I can see his hands stained, dirty, the same color on his pants. I don't say anything. I don't think it. There is no emotion on his face as he walks past, but he looks tired. His bright eyes are dull. Quietly, he closes the door to the bathroom.

Brandon walks over to the bedroom without saying a word and without looking at me. The water from the bathroom sink hums deeply, filling in the uncomfortable silence in the apartment.

I'm sure my eyes are huge by the time Brandon steps out of the room with a pair of sweat pants in his hands. He knocks on the bathroom door, handing the pants over when Angel opens up a crack.

My legs are folded tightly under me as I sit on the couch still taking in the entire scene, the muscles too stiff to untangle. Brandon takes his seat next to me again with a slight sigh and a look of apology like it was a hard decision on his part to let me see that.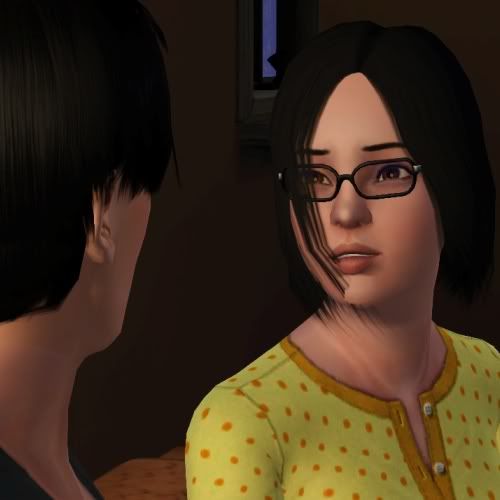 In a whisper much too quiet, I ask him, "What happened?"

He runs his hand through his hair. "He needs to clean up and change before he goes home."

"What? Why?" I must really sound like an idiot, but my brain seems to not want to have to deal with the work it would take to understand.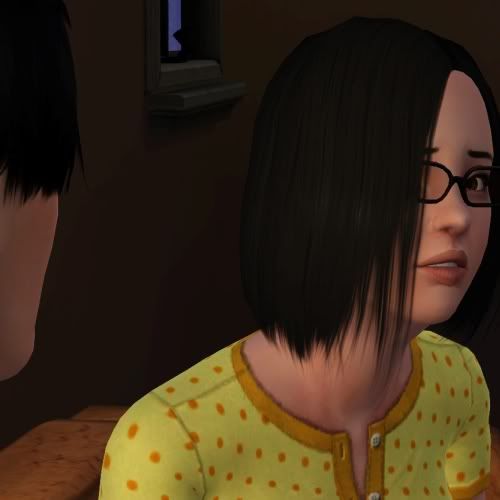 "Because he doesn't want Mitchell to see him like that." Brandon's voice is gentle and patient, but his eyes are keen as if he's watching me closely for my reaction.

So I take a moment to try to understand what he's telling me. He could have asked me to go to the bedroom if he really didn't want me seeing that, but he didn't. My eyes search his as if I'll find the answer written on his face that will explain everything to me. "But-- Mitchell knows, right?"

"Knowing and seeing are two different things."



Angel comes out wearing Brandon's sweat pants which are a little too large for him. He thanks Brandon who stands up and tells him not to worry about the clothes; he'll deal with those. With a last thanks, Angel heads off.

Brandon then turns to me. "You'd better get some sleep. We're heading out to the village tomorrow."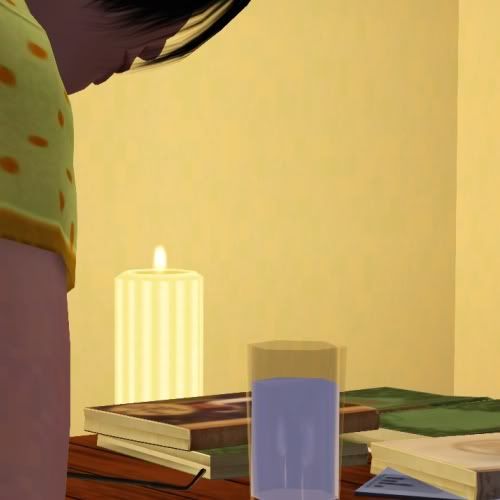 I nod as I walk to the bedroom, the scene playing over in my mind. There was clearly something I was meant to take from all that. But as I take off my glasses and place them on the small table next to the bed, I can't help wondering if Brandon does the same thing for me too. Another way of protecting us, perhap, by simply never telling us. Like a split personality, with us one way, and out there another. And so I fall asleep not thinking about Angel or how he works to hide that part of himself from Mitchell, but about Brandon and who he is when he's out there.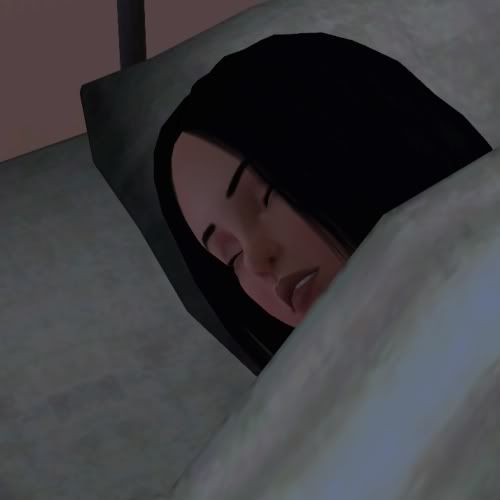 Next Chapter -->
~~~~~~~~~~~~~~~~~~~~~~~~~~~~~~~~~~~~~~~~~~~

So I've been playing around with putting up bios for characters, and I think that I am going to put up bios for "side" characters as we get to them in the story.

The bios are mostly for me, cause they're fun. I'll try to put information in them that will hopefully be interesting and keep it short. This is like a shortened version of what I do when I'm stuck with a character. I just start talking myself through it.

So first up, Angel and Mitchell.