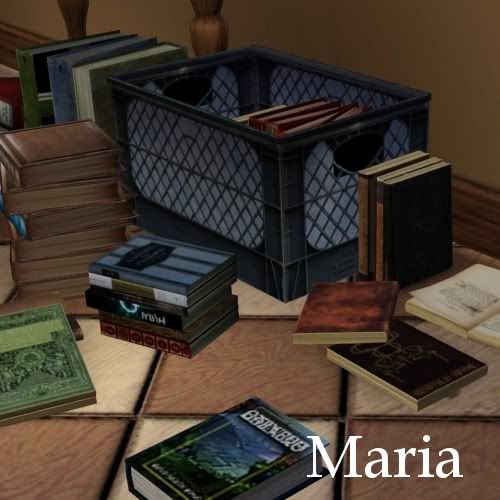 "Listen, I know what you're thinking, and we don't talk about it, okay?"

Maria says it quietly but firmly as we walk into town. For a moment, I wonder if she's a mind reader too.

"Okay, but I'm new here, and I'm thinking it, so..."

She shrugs with a glance at me, her eye brows raise up. "It's complicated. But it works for them, so we don't wanna mess it up."

I just nod like I understand. Brandon must have a reason for it. Right away I think of Jimmy this morning and how nice and normal he seemed with his brother. A chill runs up my spine.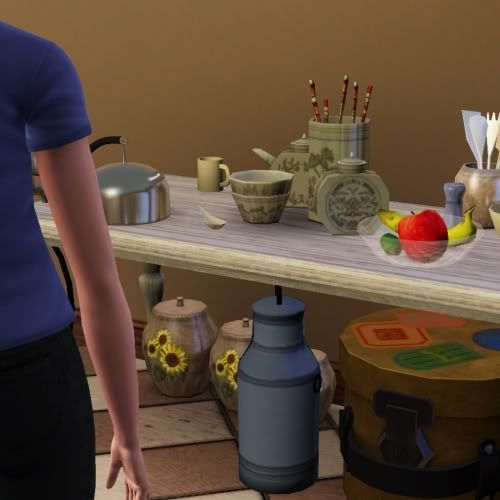 At the junk shop, we're like two girls in let loose in a mall. It looks like a second hand (or third or forth hand) store. Every surface is covered. It takes a moment of looking around before I begin to see that there is a slight order to things. Racks full of shoes and clothing, a table full of cutlery, and a crate of old books. That fascinates me the most. I'm bound to finish Brandon's books soon with the amount of time I spend hanging out alone at his apartment. I don't know what people like me do. Other than hanging out on the balcony.

I kneel down to the ground to get a better look at the spines of the books, my finger lightly touching them as I read them. Maria watches me with fascination as I pick up one book and flip through it.

"Oh, you can read." She says it with awe and admiration tinged with jealousy.

"Can't you?" Immediately I want to kick myself for not even thinking about it. It's another thing that I take for granted that in my world is a right and here is probably a privilege.

"Not at all." She says it softly and with a smile like she knows that I just caught myself assuming again.

"Well, I could--" I close the book, and it teeters in my hands before falling right out of them. Maria's hand is already there. She kneels to catch the book before it hits the floor.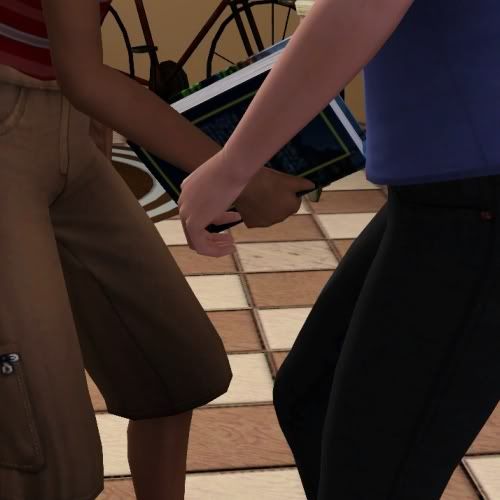 She stands up with a smile and hands the book back to me. "I've been waiting for the last ten seconds for you to do that."

"Uhm, what?" I blink at her like she's talking another language.

"For you to drop the book. It's kinda hard to explain, but it's my power. I can sometimes see something that's going to happen right before it happens. But if I had told you that you were going to drop the book, you'd have dropped it anyway. So I stopped trying to warn people a long time ago. Anyway, what were you saying?"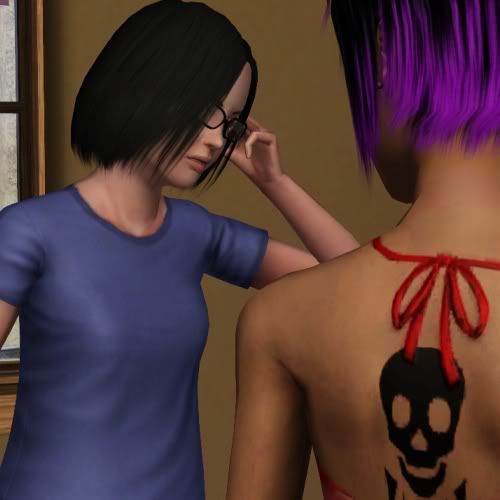 It takes me a second to remember. Carefully I put the book back aware that the shop keeper is now watching us. "Uhm, I was going to say that I could teach you if you want."

Maria suddenly looks our age for the first time. The smile that breaks out on her face is a real genuine smile. "Really? That'd be so nice! Mike doesn't know how to read either, so he couldn't teach me."

The shop keeper slips over to us then in a very smooth and non-threatening movement. Her clothes are a little off, an old blouse with an older skirt, and it makes her look old though her face looks very young, probably Brandon's age. "I've got some great books to learn from." She pulls out a book of stories for children and hands it over to Maria. I can see the cover already has the depiction of the Two Brothers from the myth about the end of the world.

"That's a good one to start with," the shop keeper says to Maria.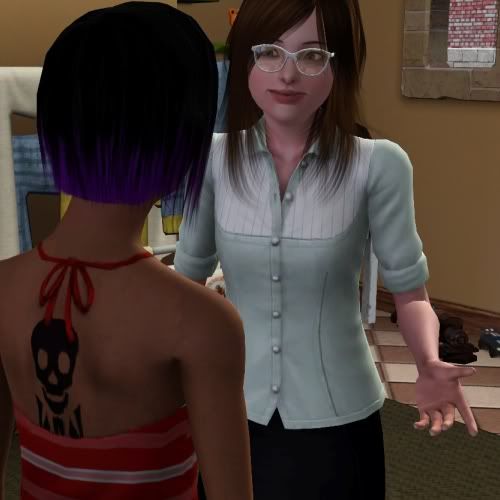 Maria smiles at her and hands the book back. "Thank you. I don't really have anything to trade right now."

"Oh, and Mike's training today, is he?" The shopkeeper puts a hand to her chin as she thinks of a way to make the sale. I'm a little surprised at how much it seems she knows about Maria. I don't even know who Mike is really yet, but it rolls off this woman's tongue like she's good friends with Maria.

It doesn't seem to bother Maria. The smile plastered on her face isn't genuine, but it's also relaxed and cool. I get the feeling that she puts up with this a lot.

"How about when her owner gets back?" The woman motions towards me. "Whose pet is she again? I don't think I've seen her around before."



I don't like the use of the word "pet" in reference to me. Before I can protest, Maria hops in. "Brandon's."

"Oh? Start of his harem, eh?" She winks at Maria and somehow her joke seems crass compared to Pat and Maria's earlier teasing.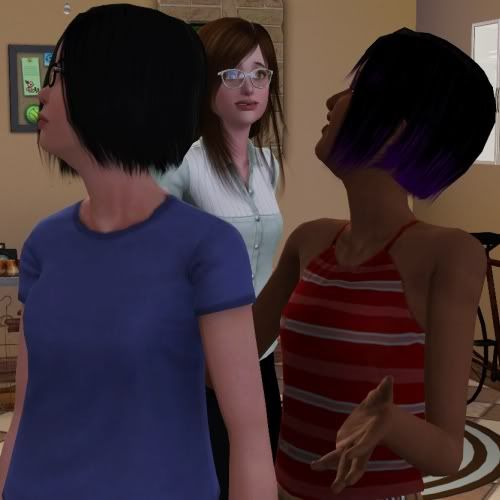 Maria laughs as she takes my arm and leads me towards the door. "She just might be." Once we're away, she explains, "Junk shops collect everything, even bits of information."

"But his 'pet?'"

We walk along the sidewalk back towards the bar. Maria looks semi-apologetically at me. "Yeah, sorry. But I figured it's best if she knows you're protected by Brandon rather than related to him. Having a little sister that he is obviously protecting would give him a weakness. But having a pet that he's protecting wouldn't. Either way, you're safe. People don't mess with his shit even if they underestimate him."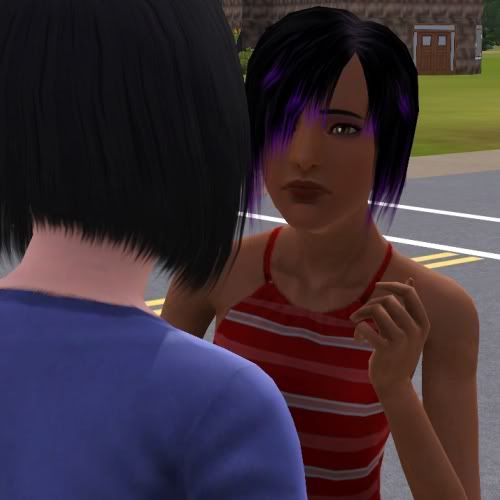 The hair on the back of my neck stands up at the last few words and I rub at my neck with a hand. "Wh-what do you mean?"

Maria cocks her brows at me. "Oh, well, everyone thinks he got his rank because of Mr. Smith and Jimmy. Brandon doesn't really have to prove anything to anyone. So long as the people he deals with know to be careful, that's really all that matters I guess."

I roll my shoulders backwards trying to get the chill that's creeping up my spine to go away. The last thing I want is to have these thoughts around Brandon, especially now that I know that he can catch some of them. He's been nothing but kind to me. I don't doubt him. He's the one person I can trust. But still, some part of me is aware that he is hiding bits of himself from me probably afraid of how I will react if he actually told me all of the truth, and maybe he's partially right. I wouldn't exactly run away screaming, but it would have been uncomfortable if he'd told me before. I've had so little time to adjust, and now I have so little time left with Brandon.

Things are going much too fast for me. Somehow I get the sense that things in this part of our world always move much too fast.




Next Chapter -->



**************************




Another profile: Mike and Maria