This time Mary knew the knock.

It was a soft knock, almost polite like he didn't want to bother her. She knew exactly who it had to be though she wasn't expecting him back so early. Brandon was sleeping, hopefully, the next room over where all the extra beds were for the children who had to stay over night. Jimmy had left Brandon with her to head out on an important mission the day before.

She opened the door and there he was, as she had expected. "Brandon?" He softly inquired.

"He's asleep." She pointed over at the room next door. Jimmy glanced that way, looking exhausted himself. She took in the sight of him before her. Though they'd known each other for a few years, she always felt surprised when she saw him. Each time it was like he was slowly morphing into someone else completely. Not just growing up, but really changing. His muscles seemed more developed. He seemed taller. The look on his face more exhausted, worn out, and older, though he never lost that charm when he smiled at her.

She stepped back to let him in. It seemed natural in an unnatural way. She couldn't help the memory from months before that surfaced as she gave ground, inviting him to follow. Her stomach flipped when he stepped in after pausing at the threshold, shutting the door behind himself softly. His eyes seemed locked onto hers as he stepped forward enough to shut the door putting him very much in the center of her small room. But his gaze was different from that other time. He wasn't sizing up her weaknesses. For a moment, he almost looked their own age.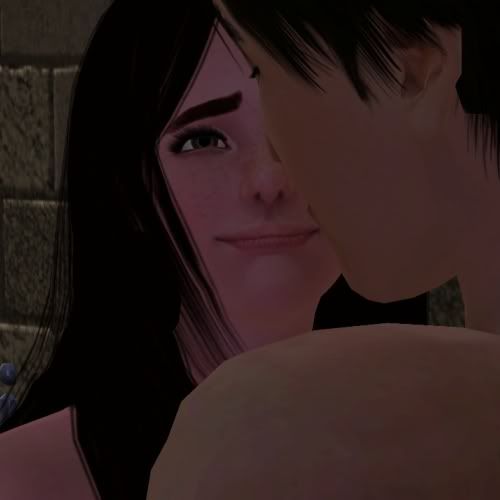 She smiled up at him. She hadn't really been expecting him until the morning at the earliest, but most likely not until the afternoon. He had the entire night to himself without his little brother to do whatever he could possibly have wanted. Most people his age hung out at the various fire pits and bonfires or spent the night fucking away.

Jimmy glanced around her tiny room his eyes falling on the stacks of books. Most were presents from Brandon and him, but there had been plenty of books she'd owned before and plenty she'd managed to save on her own since.

"My parents always had books," she said as if he'd asked. "Their house was full of them. I think I spent my first few years sleeping on them."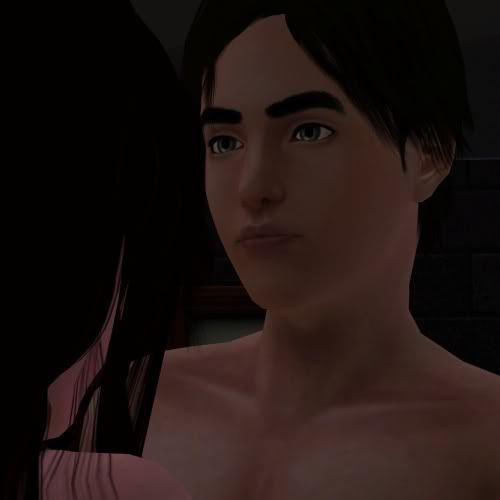 Jimmy watched her with eyes so clear she could almost see the natural faucets in the irises that made them sparkle from time to time. "You've never mentioned your parents before."

Guilt pumped into her heart, freezing it. She could almost picture the guilt as a black liquid suddenly reaching for her heart. "I know." She glanced up at him, his gaze almost softening (or perhaps it was just all in her head like everything regarding him). "You don't talk about your parents either."

It wasn't really fair to expect him to. She knew that. No one really discussed their past. It was over and done with and there was no use in thinking back. But part of it was also because in many cases, her included, it was all they had left were the memories of a life lived differently.

In one smooth movement, he slipped an arm around her waist gently so that they were standing closer than they ever had before. "I'll tell you about mine if you tell me about yours."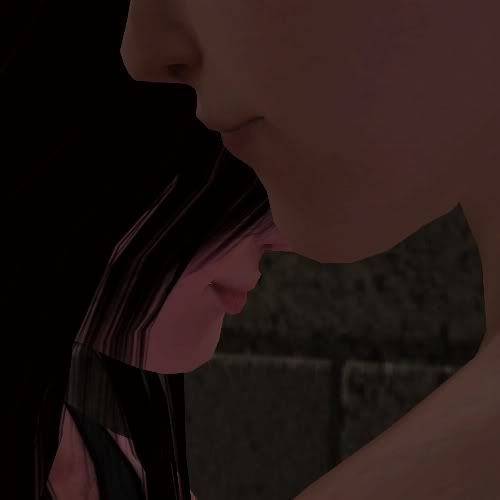 Mary closed her eyes. The black liquid of guilt inside her heart sat in her chest threatening to drown her. "I left them." Her voice was low with shame. "There was an attack on our village, and we were taken. It wasn't going to end well." She leaned closer to him, her lips almost on his shoulder as she remembered that day. There had been another family taken, the woman hurt badly for amusement. "Mom distracted them. Dad covered me and told me to run before they noticed. And so I left them behind."

Jimmy pulled her closer, and she put her arms over his shoulders, aware of his hand slipping around her back. She could feel the tears waiting to spill. It had been years since she'd last cried; she couldn't even remember what she'd cried over. It always seemed to happen that way. Tears came when she was least expecting them and never when she wanted them and never at any of the times she thought they would come.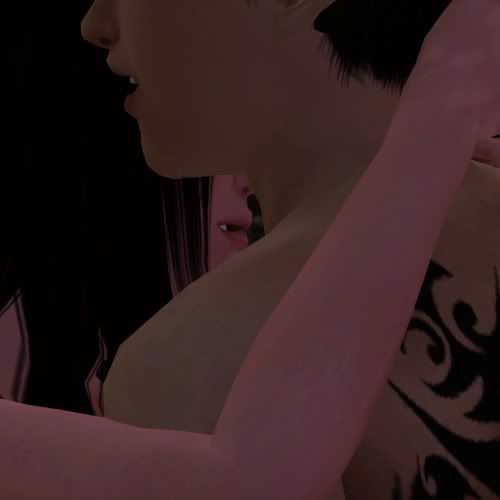 He was nearer to her than he'd ever been, and it wasn't her imagination. They were standing nearly cheek to cheek, his hands on her waist. Mary knew she should fear him still without knowing the exact reason why, but standing there together so close, she was already in too deep for anything more to matter any way. She couldn't call it love, but it was something that existed without a name that pulled her to him.

Without time to think there was no time to fear, so even without knowing exactly what to do she did the only thing she could think of doing and placed her lips on his. For one frightening moment she expected him to shove her away, but he didn't. His lips grazed hers, gently taking her bottom lip between the two of his. She could feel his hand on her back holding her steady while pressing her to him gently.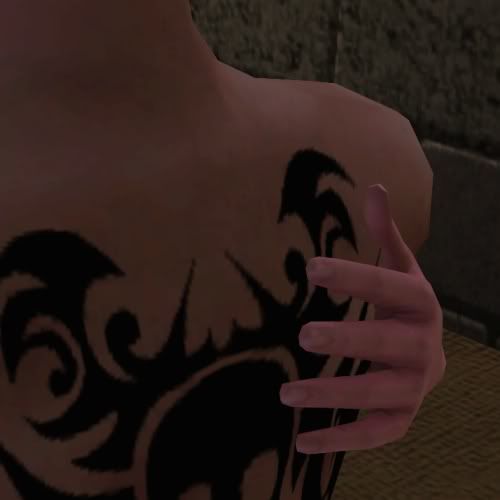 Her heart was beating too fast. The new blood pumping quickly pushed away the black liquid of guilt she carried with her constantly. It flooded her chest the same as the guilt had and for a moment she felt as if she couldn't breathe.

Still, she wanted more. Or at least thought she did. He wouldn't have to ask for it; she would just willingly give it to him. She was tired of her half lived life. Her life lived this way, in a dark room underground, wasn't worth the price of the lives of her two parents.

One of his hands moved to her cheek, firmly holding her when he moved back, conflict clear in his eyes. With the same hand he brushed her long hair away from her face.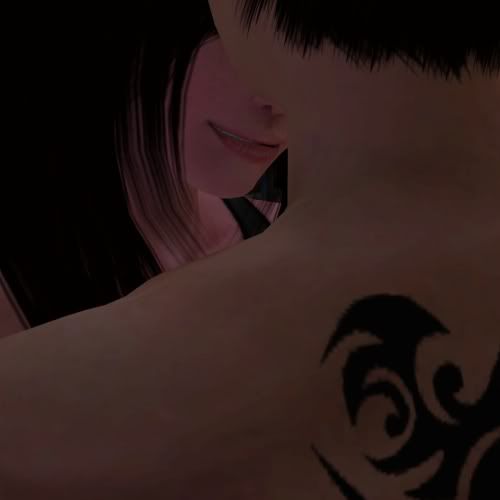 "We aren't doing this." His voice was soft and quiet in the small room.

It still stung. She didn't move. Her bottom lip became caught between her teeth as she bit down trying not to think. The thoughts rushed her anyway. She was definitely reaching above her station. To him she had to be no more than a servant girl. This wasn't one of her fairy tales. Things like this couldn't happen in real life.

"You know what can happen. I'm not doing that to you."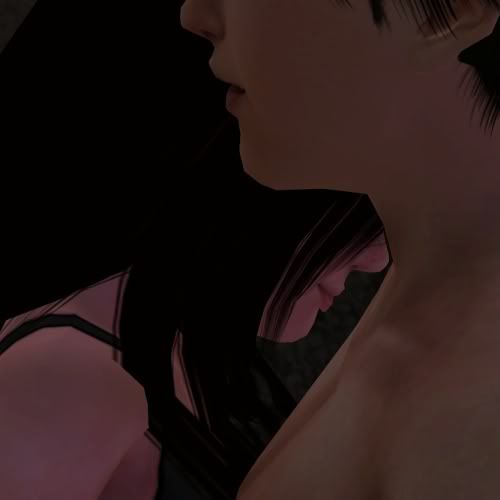 Her heart almost cracked open at the sound of his concern. She had seen the little girl with the mother who often seemed to sneer at Mary. The little girl had a very familiar smile that matched his rarer ones and straight silky brown hair that looked as if it'd been plucked right off his head. He knew what could happen from personal experience.

Still, she wanted something. When the other girls wanted to exclude her they talked about it as if it were greater than not being owned and greater than her strange friendship with Brandon and his big brother, Jimmy, even though she knew some of them didn't have a choice. They knew that it was most likely something Mary would never experience.

This strange new curiosity frightened her and gave her a boldness that she wouldn't normally have. She still reached for him intent on seeing him and testing their boundaries. His hands wrapped around her arms, and with one smooth movement, he had her sit on the bed next to him. He lifted one foot and began untying the laces to remove one boot then the other without a word before he lay back on her small bed beckoning her to follow. She lay in his arms as he wrapped the blanket around the two of them, though around her mostly, in a tender touch of concern.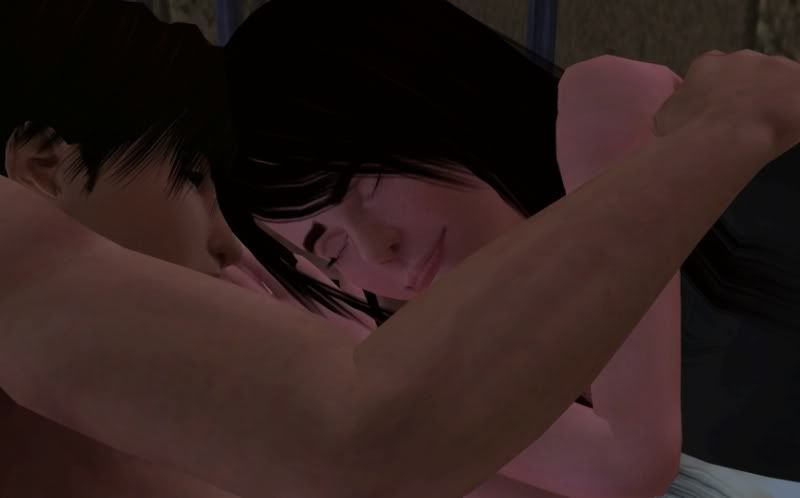 There simply couldn't be anything better than that. Safe and warm in his arms, she could feel a warm darkness overtaking her slowly before a thought occurred to her. "You didn't tell me about your family. What happened?"

She could feel his stomach muscles tighten as if she'd punched him in the gut. It seemed to take him a moment before he finally said, "My dad was unstable. He used to beat me. Before he could kill me, I killed him."

Mary peeked up at him, hair in her face partially covering her eyes, not that he looked at her. He seemed to look over her, still tense and waiting for some blow. "How?" She asked softly. Brandon had said once he'd never known Jimmy's father; he'd died before Brandon was born. Which meant Jimmy would have had to be very young.

He glanced down at her. "No one knows how. That's why they're scared of me."

Laying there in the dark next to him, the wall at her back, hearing his confession, she finally knew the reason people feared him. He lay before her tensed as if he expected her to hop up and run away. But she didn't, and it wasn't because she had nowhere else to go.

The differences between them were so obvious that it hid their one similarity very well. He had no more choice than she had. His path in life had been set long before she'd ever met him and his brother.

In the dark, she wasn't sure if he could see it on her face or if he would understand it if she were to say it out loud. He still seemed to be waiting for the blow that would come, and so she moved closer to him, deeper into his arms.




Ages: Mary & Jimmy ~16/17 (Brandon ~10)




The Other Brother -->




******************



Title for this entry came from the song Closing in by Imogen Heap. Just one of those happenstance things where I was listening to my playlist while writing and suddenly realized that whoa... this is probably Mary's song. We are not at the end of her story yet though, just so you know.

Also, a few weeks back, some of you might remember I mentioned a really good photo shoot where an idea worked out. This was it.

And so as a companion piece to this one (because hopefully someone out there is wondering how I got this shot), I present my story telling exploits. Every trick I use is actually an old trick picked up in the old days of TS2 before the infiltration of pose boxes, so I hope even my Sims 2 story telling friends will get some use revisiting the old tricks.