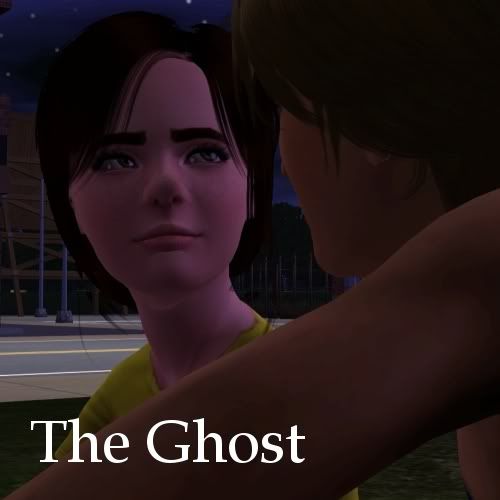 She should have known better.

It was late at night and she was still groggy from re-reading one of her books by candle light when she heard the knock at the door. That in itself wasn't strange. Parents came at all hours during the night to drop off their children into her care. Normally she hopped up quickly and opened the door, already familiar with the knock.

But this knock was new. If she'd stopped to think about it, really stopped and not just slowed down, she would have called out instead of opening the door. Not that her door was much protection from anyone who really wanted in, it was still better than nothing.

And so when she opened the door, she was unprepared for the face peering back at her with his bright blue and very keen eyes. It was a boy who was probably a year or two older than her. Right away he gave her a bad feeling. He clearly had no child to drop off, so he could only be there for some other reason.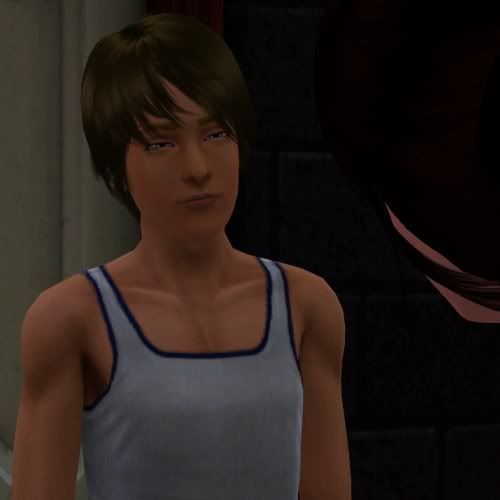 "I'm Aaron," he said as he took a step inside making her step back. He shut the door behind himself softly as he added, "You must be Mary."

Her instinct was to fight, but she knew she had no chance. She wasn't sure what told her that. He looked like a normal boy, and he hadn't made any threatening moves towards her. The name was completely unfamiliar to her even though he obviously knew her name. One of her survival techniques she'd developed over the years was knowing things about people she never met from over heard snippets of conversations, and she knew nothing about this one.

Right then she decided that she would give no more ground. Everything was a game to them, even something so small. Even if he pushed her, she wouldn't back down.

But he didn't press forward. He was staring at her books. "You do have a lot of books."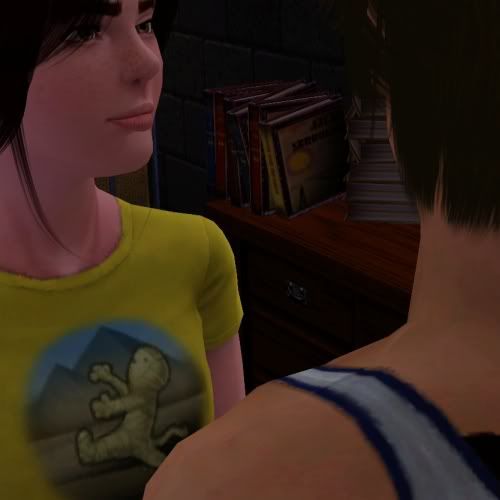 That caught her off guard. How much did he know about her? She didn't dare turn away from him, and she didn't dare tell him that most of her books were gifts. Brandon often brought them for teaching him to read. But she knew he was still too young to be able to barter, and he wouldn't have any resources to trade any way, so the books had to come from his older brother. She had once tried to thank him one of those times they stood under the tree together, their arms so close that she could feel the heat from his skin after his workout, but he'd refused to accept her thanks.

"Brandon says you're teaching him how to read."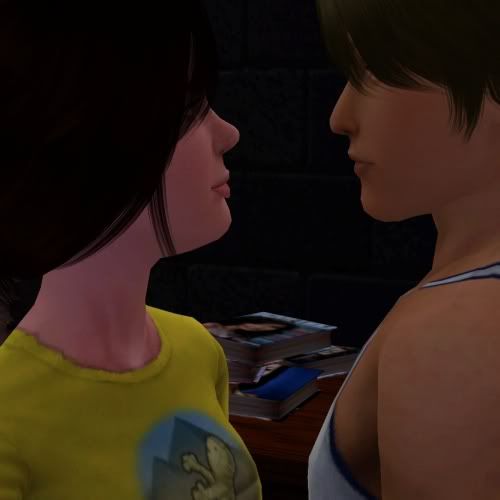 He turned back to her, but she refused to move. He was too close. She was so focused on the game that it took her a moment to realize that he apparently knew Brandon too.

"Wait, you know Brandon?"

"And Jimmy. They're like my brothers."

That didn't comfort her. He still unnerved her. For once she had an inkling of what it must be like for everyone else around Jimmy.

"What do you want?" She asked him, steeling her entire body to prepare for anything.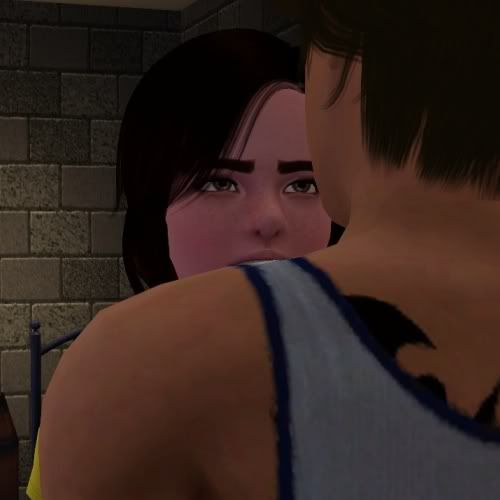 "T'see what the big deal is." He looked down at her, his face impossible for her to read. It was an unfair advantage because she knew he could probably see her discomfort written all over her face. "I don't see it. You're just a human. Brandon, though, he seems to have bonded, and if I didn't know better, I'd think he was screwing with Jimmy."

"His power wouldn't work on Jimmy." She said it before she realized her mistake. Brandon's power wasn't something she was supposed to know about.

"So you do know." He smiled at her as if he'd caught her in a lie. "So you know he bonds easily? Last thing he needs is another one like his mom."

"What business is it of yours? How do I even know you're really his friend?"



He lifted a hand and gently brushed it against her cheek. "You are kinda cute when you're angry. I'll give them that."

She had to resist the urge to shove him away from her. There was no where to run. He stood in front of the only door and behind her there was only her bed.

Instead she shook her head, shaking his hand off her face. "What're you going to do to me? Are you gonna kill me or something?" The anger bubbled in her voice making it tremble ever so slightly. If he mistook it for fear, it would piss her off more. "This is a safe place," she added for good measure to let him know she wasn't scared. "You can't do that."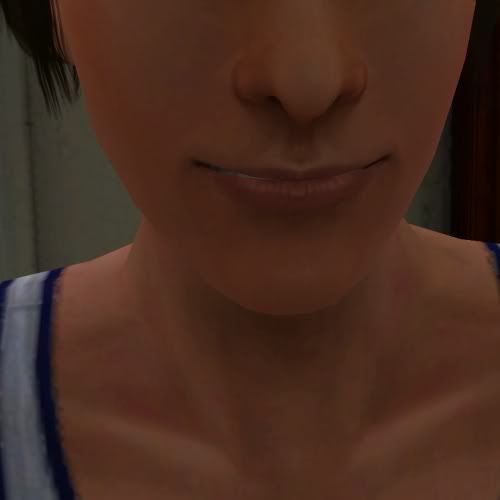 He grinned then. "There are things I could do that wouldn't kill you. They wouldn't even leave a mark where anyone could see. But Brandon would know."

It was oddly disorienting to know her safety was in mind reading ability of a boy barely even a decade old.

"Let's go outside. Less temptation," he said as he opened the door indicating she should go first. She didn't feel she really had a choice.



***************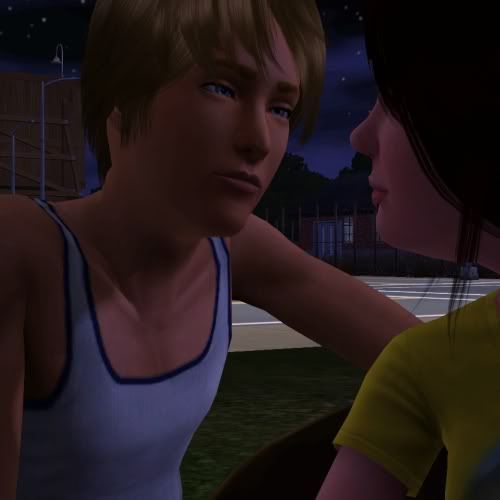 "You like him don't you?"

They sat on the grass by the playground. The air was warm and the ground was still dry. It was late, but not that late yet. Mary found herself distracted by the sky overhead. It was a rare treat to see the glowing balls of light in the sky. Normally, she wouldn't dare to come out in the dark, but since she had no choice, she figured she'd make the best of it.

"Don't most girls?" She replied tensely.

"Most think he's cute. There's a difference."

Mary fidgeted, poking at the grass blades at her feet. She'd never bothered to think about it and she was sure that Jimmy hadn't either. It was best that way. Maybe she was only a pest to him, but he was the one who kept coming around. She had no where else to be. He had no excuse.

There was some retort sitting on the back of her tongue that was shattered by the sound of someone walking up.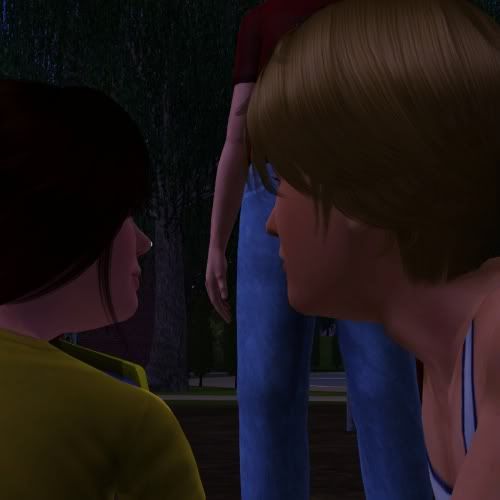 It was two someones who walked up, probably on their way to the abandoned lot next door where the fire pits sat. Mary swore mentally as her muscles froze again. She was supposedly safe on the grounds, an agreement that Shawn, the woman who was in charge, had with all the tribe members. But it was the middle of the night and the only one outside with her was no friend of hers even if he was supposedly a friend of Brandon and Jimmy. It had been his suggestion to come outside. Perhaps he'd planned it so that when she disappeared at the hands of the two assholes before them he could feign complete ignorance. If Jimmy cared enough to do something about it, he'd have his targets and probably would never suspect the hand his friend had in it.


Mary glared at Aaron.

"Hey, it's that girl." The larger one in front smiled down at her. "Wanna go to the fire pit with us? It's just right there." He nodded towards the abandoned lot. "We'll bring you back."

He gave her the creeps as much as Aaron. She knew if she stepped off the grounds they had her. They might even drag her off. How could she really stop them when they out numbered her?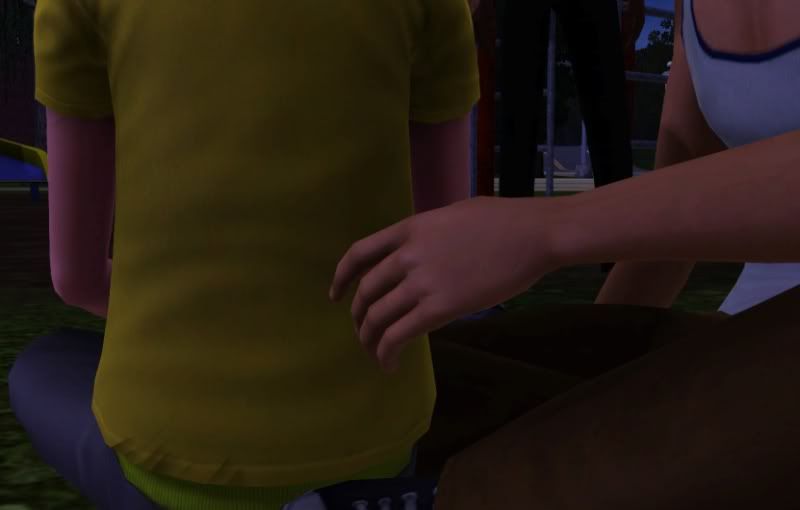 Aaron's hand brushed against the small of her back as he stood to face the two.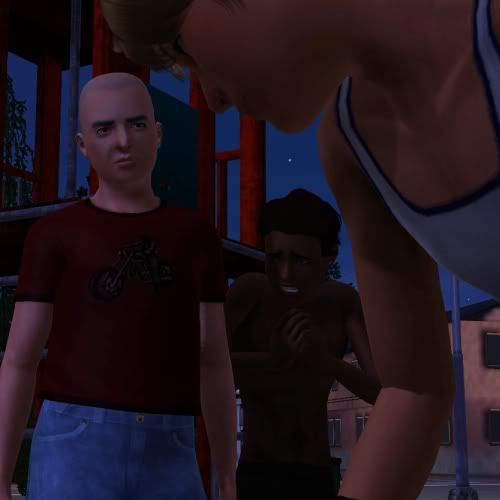 "We're busy." Aaron stood facing her, but looking at them. She wasn't sure in whose hands she would really be safest in. He could hardly be better than the two he was facing.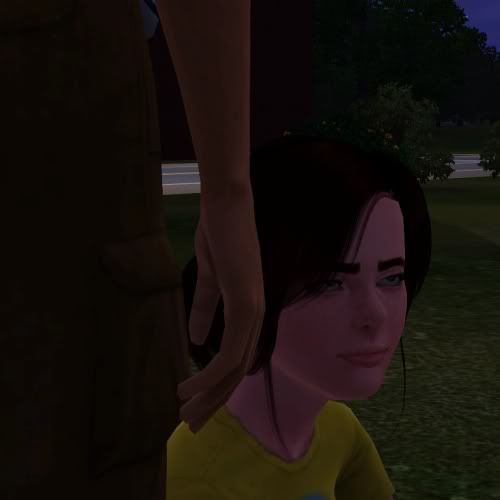 The one behind was the one who whispered something about the full tattoo on Aaron's back. That sent shivers down Mary's spine. She knew what a full tattoo meant. Full rank, usually very high ranking especially if he already had a full tattoo at this age. Jimmy had the full tattoo as well.

The one in front still tried to appear brave. It was clear that he didn't recognize Aaron, but he clearly knew what it meant to see a full tattoo and not recognize the person with it. He took one look into Aaron's eyes and the whole thing ended quietly.

"Next time," he said with a nod at Mary before they continued on their way.

Mary stood up, her stomach feeling incredibly queasy. The full tattoo at a young age, the lack of recognition from two boys who should have looked up to him the way they did Jimmy-- it wasn't a good sign. It could only mean one thing. She'd heard whispers about it, but it was one of those things that people were split on. Either they believed it or they didn't.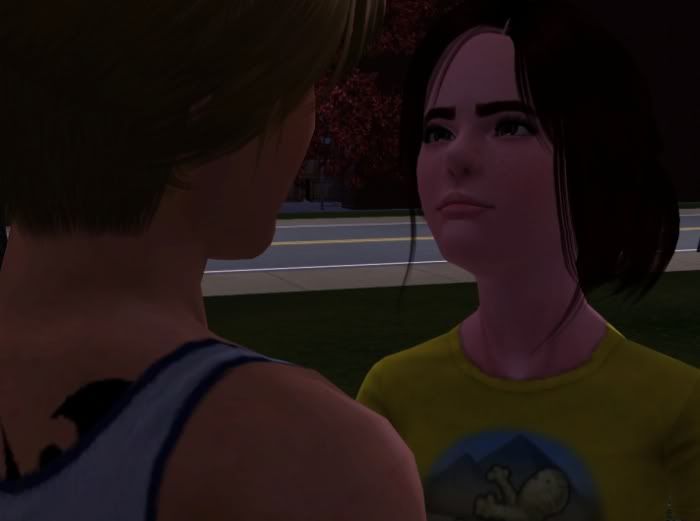 She faced Aaron, looking up into his eyes as the moonlight filtered through the large tree and landed on him in splotches of light. "You're a Ghost."

Mary liked to imagine that she could face anything in her own way. And she often did. Because she had nothing, it was easy. But this one, looking up at him, she knew that if he didn't want to extend mercy to her, he wouldn't. It was like looking into the eyes of death. This was different from the others she had encountered since she came here. With the others, there was always a way out if you were quick and clever. But with him, she had a feeling she wouldn't be able to be quick or clever enough.

So it gave her a small amount of satisfaction to see him almost look surprised. "You know about that?"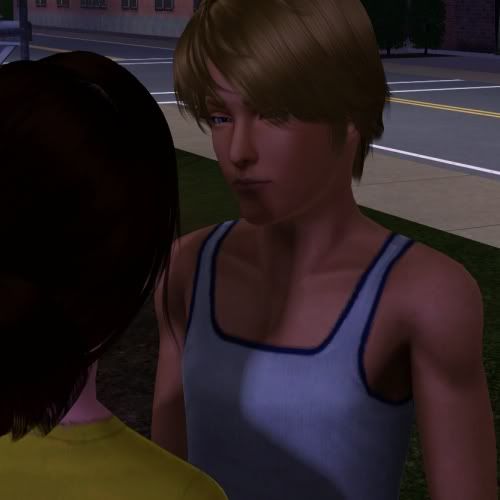 She nodded. People talked and they sometimes forgot she was near. The Ghosts were very high rank in the tribe-- each a rank of their own. They only answered to the Leader of the Southlands. No one knew them or anything about them. Not even what they did. But it was obvious that they weren't known for anything good.

"We trained together you know. Jimmy's not much different from me."

Mary swallowed. Was he warning her? Was Jimmy a Ghost too? But everyone knew him. "No, there's a difference." Aaron's eyes were brighter than Brandon's in color, yet they lacked something. Maybe it was just the way he'd been eying her like prey, sussing out her weaknesses as she stood before him. "I think you like hurting people."

"Do you think Jimmy doesn't?"

She couldn't say anything to that. They only spent lunch times together hanging out under the tree. What did she really know?

"You've got guts, but you're reckless. And you're a fucking human so you're going to be nothing but trouble."


She couldn't say anything back to that.

"You're kind of an idiot aren't you? Most people would run the other direction from us as fast as they could and you probably walked right up to him, didn't you?" Aaron sighed. "Maybe you're just crazy." He put a hand on her shoulder and gently nudged her to turn around. "Go home. Oh, and when you remember this tomorrow, remember how I didn't touch you, would you? Brandon's already going to be pissed. Don't need Jimmy fuckin' pissed too."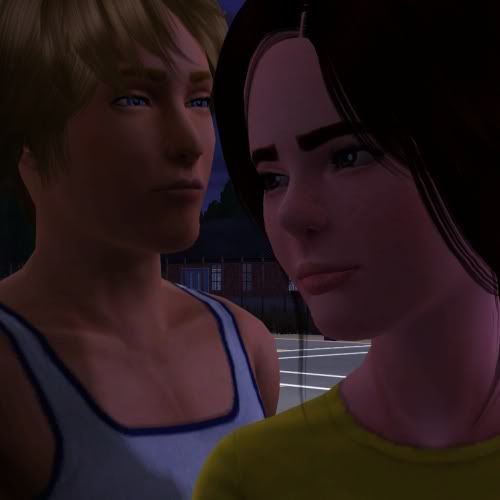 Ages: Mary ~16, Aaron ~17/18




Closing in -->




***************************



Hello, semi-random entry that was not planned! This story line's been written for months already. And then along comes Aaron insisting that he get to pay her a visit to check her out and see if she's worth all the trouble.

In my junk thread over at VSS I said that it was a case of my gut against my head. My brain keeps going, "But do we need it?" And my gut is sitting around with a fake little mustache she keeps grooming and a beret she has fashionably pinned to the side of her head nodding to herself and talking to characters like Aaron.

Aaron and my gut ganged up on me. But on the plus side, I bring another profile, which was meant to be shared months from now when Aaron was meant to make his proper cameo.