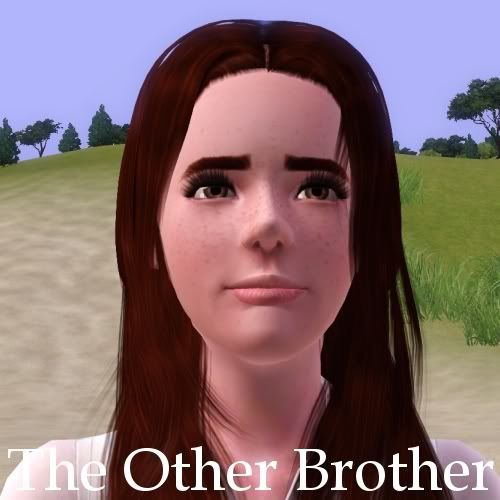 The sight took Mary's breath away.

She looked out over the water. It was more water than she had seen in her entire life. Brandon laughed at her awe. "It's the Edge of the World. Like in the stories."

She had always thought that the stories were just stories with no real truth to them. It was easier to imagine that their world was covered in land and dirt and grass and only existed as far as she could see. And yet here was the edge of the world right before her.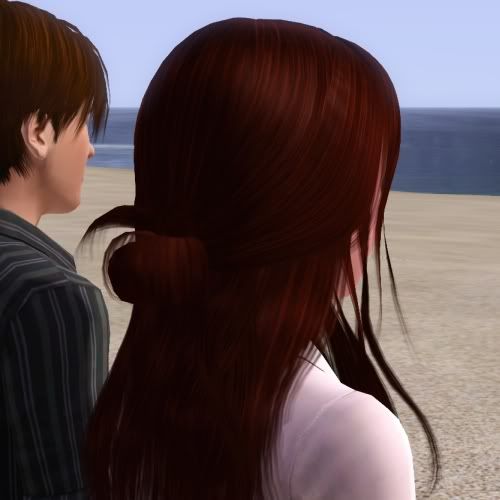 Jimmy sat beside her on the picnic table, his thigh touching her thigh, his arm touching her arm. On the other side of her sat Brandon who smiled at her, the light brightening his eyes. They had surprised her with an invitation to go to the village. Jimmy had even talked to Shawn, the care center's supervisor, so Mary wouldn't have to. Shawn had raised her eyebrows when she told Mary that she knew about the invite and that she could go. She has wanted to know more, to know what was going on between Mary and Jimmy, but Mary was sure there wasn't anything to tell. And even if there was, it didn't seem right to share it.

There was a strong wind that blew in off the ocean, stinging her face and shoving her hair around. She had to keep fighting with her hair to keep the strands out of her face, but she kept turned towards the wind, her eyes shutting against it as it ran over her. For a moment, she almost felt dizzy with the weight of the new experience pressing down on her. The new idea that her world did have an end and she'd lived near it this whole time. Then she felt his hand on hers, and her eyes opened to glance at him. She caught the faintest smile from him. The distance between them was not far, so his hand didn't have far to go from his leg to her leg where her hand rested.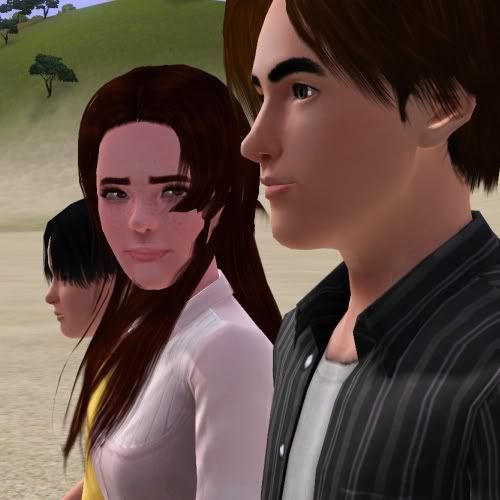 "Thanks for this, you guys."

Brandon slipped his hand fully into her other one easily, as if it didn't require thought, it was the most natural action in the world. "It's not fair that you're stuck there all the time."

She shrugged. "I have it better than most." And it was true so far as she was concerned.

Jimmy, hand still lightly on hers, said softly. "We better head back."

They walked up the hill, the three of them, past the broken stone wall, and into the forest that had probably been grown as a barrier to the Edge. The sun was moving past noon, slowly working its way over towards the hills in the distance.

"Jimmy." The voice surprised Mary. It was smooth and dark, with a tinge to it that made her skin crawl. Jimmy's hands moved from hers and turned towards the voice right away. He stood in front of her so that she couldn't see the man speaking. "And Brandon too. And who's this with you?"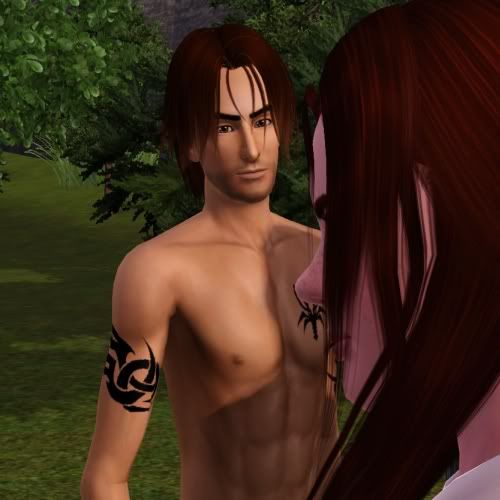 Brandon had stepped towards the voice as well so that he almost stood beside his brother, just a little ahead of Mary. Both of them seemed tense as if they were getting the same bad feeling that Mary was just from the voice alone.

"Killer." Jimmy's voice was clear and strong. "What're you doing here?"

"Just want to see the Edge of the World like everyone else."

Mary didn't want to move, afraid to catch the attention of the stranger Jimmy called Killer, but she felt an urge to stand closer to Jimmy, especially when the other's eyes fell on her.

"Is she a new sibling? Maybe she's your pet."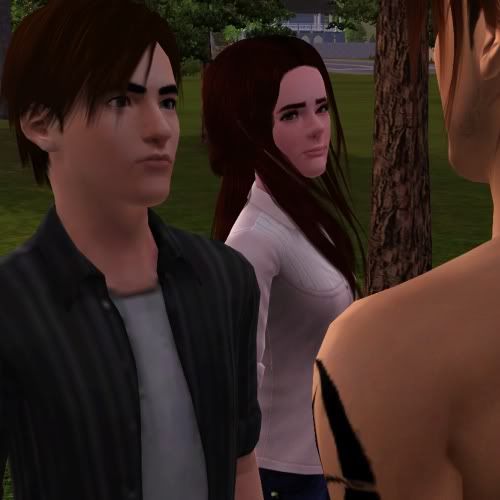 Brandon took her hand, gently tugging her away, but she was rooted to the spot watching Killer and Jimmy. It was clear that Jimmy didn't like him. There was a change over his entire body, a new stance, his muscles tense, particularly in his arms as his hands contracted into tight fists at his sides. Mary wondered if they were going to fight, but the other one didn't looked threatened. He almost looked as if he were smiling at her.

"What do you want, Killer?" Jimmy folded his arms, moving towards Killer as Brandon continued tugging. It became too insistent for her to ignore, and so she finally turned away and followed Brandon away and out of the forest towards the market where more people were standing around.

"Who was that?" A shudder rolled down her muscles, and she pushed her shoulders back to try and get rid of it.

"My brother." He looked up at her, his innocent face both angry and helpless. "My other brother. From my dad. He's from the Lost Territory."

Mary looked at Brandon in surprise, stopping for a moment in her tracks until he pulled her again towards the market. "What is he doing here? I thought they couldn't be here." Lost Landers were worse than normal Wildlanders. They were said to be cannibals. They lived in the dirt and ate each other to survive.

Brandon shrugged. "Jimmy says that he's dangerous. They want to keep an eye on him." In a very low voice, he added, "He thinks bad things."

"What do you mean?"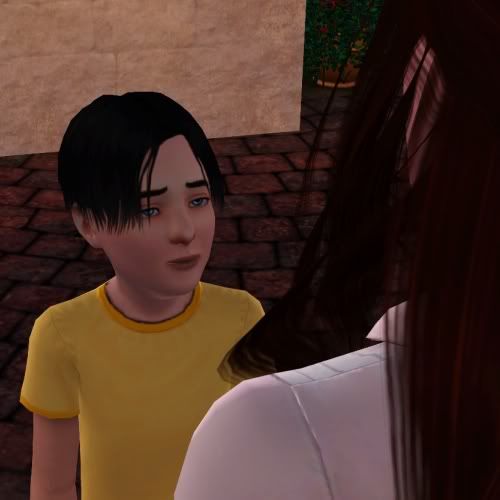 He looked up at her with eyes that looked wounded, as if someone had told him something directly to hurt him. It was easy to forget sometimes that he could catch thoughts and that sometimes it probably was exactly like that. She wondered if Killer had thought bad things about her, and Brandon, his eyes already wounded, seemed to become even more concerned.

"He thinks about what he's done. He likes to hurt girls."

Mary could feel her brows lowering over her eyes. "Was he thinking bad things about me?" Her voice was low, a whisper that was stuck in her throat. "Is that why you pulled me away?"

Brandon looked up at her, his brows mimicking her own. "Yes."

Mary couldn't handle being around people. She didn't want to go into any of the little stores. They stood beside the market, waiting for Jimmy. It didn't take him long to reappear, a dark shadow over his face in deep contrast to his earlier faint smile when the sun had shone down brightly on them.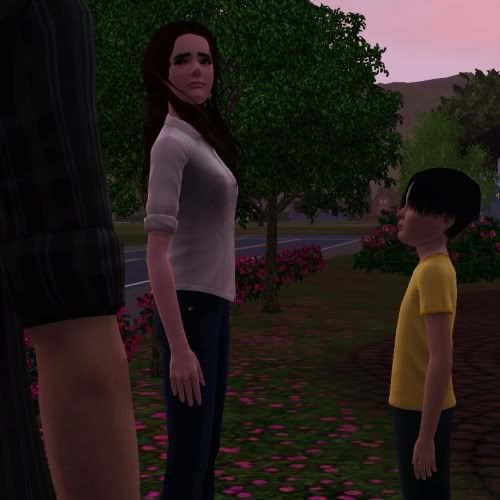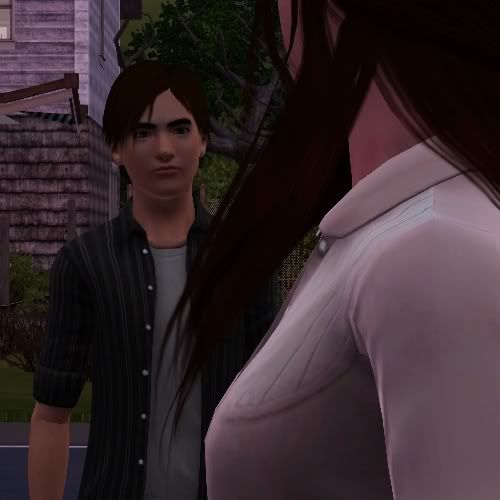 He didn't touch her again, though it was what she wanted most. She felt a little shaky. Their peaceful day intruded upon by the realities of the world around them.

Brandon slipped his hand into hers and held on tightly without saying a word or even looking at her as they walked back.




Ages: Killer ~19, Jimmy & Mary ~18, Brandon ~10/11




Gone -->




***********************




You all remember Killer, right? This of course calls for an updated family tree. I told you on the original tree that I left someone off. Now you know who.