"Killer's gone."

Shawn had spoken the words with a smile and a sigh of relief. Mary was not the only one to have been creeped out just by meeting him. There were plenty of others. It seemed that anyone who had come in contact with him had the same uncomfortable impression that left them jumping at shadows and looking over their shoulders.

"Jimmy ran him off," Shawn said as if it was supposed to mean something to Mary.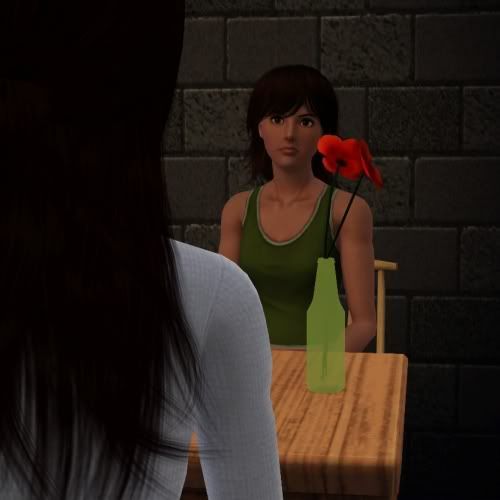 It had been months since that day Brandon and Jimmy had taken her to the village. She hadn't seen Jimmy or Brandon since. It had been a last goodbye right before Brandon's own training began. She had expected that she wouldn't see them very often, but she hadn't expected to not see them at all.

"Only ran him off?" Mary had asked.

Shawn had smiled semi-bitterly at that. "Now you're starting to think like one of us. It wasn't his first choice, but there were circumstances. Killer managed to cover his ass pretty well. It's the only reason he's still breathing."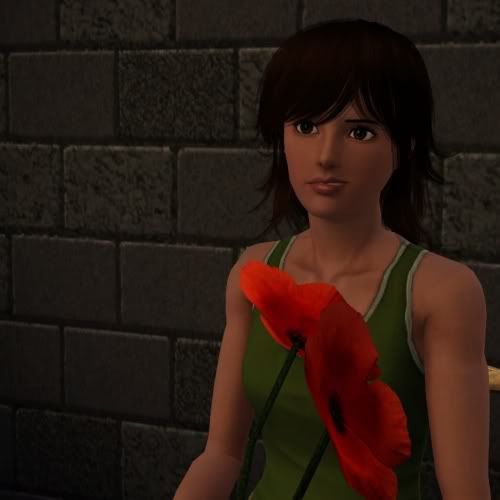 She hadn't realized how tense she'd become since that day in the village. It was silly; she was no one, but still Killer's presence was something that unnerved her. Of course she was safe where she was. It was a protected place that was surrounded by tribe members. Killer was gone, and even if he could somehow return, someone was sure to spot him.

Shawn kept her up to date on things going on outside around her even when she didn't think she wanted to hear it. "You know, Jimmy's become the second in command. Just like his father had been. Getting rid of Killer has pretty much sealed it for everyone, including Henri."



Mary hadn't said much to that, and Shawn hadn't added much else.




******************************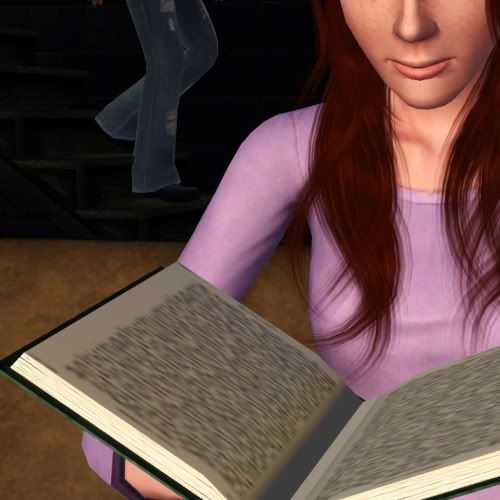 She heard the footsteps, boots on the stone stairs. It was a soft sound, too loud in the quiet of the room.

Something was wrong. It was entirely too quiet, and it wasn't until she heard the boots on the concrete that she realized it was the quiet. Normally, the sounds of those above her loudly talking and laughing annoyed her, but this lack of noise sent chills down her spine.



She closed her book, putting it down in her lap before standing up quickly, the book slipping from her hands and falling onto the small rug Shawn had found for her to make the large living space feel more like a home.

There was only one entrance, and he had entered from there. Her mind worked quickly, running through plans, trying to see a way around him. She stepped back, away from the couch, not wanting to turn her back on him, not wanting to move too quickly.

Slowly, he followed her, strategically keeping himself between her and the one place she most wanted to go.

Her voice strained to escape from her tightened throat. "This is a protected place. You can't be here. I thought Jimmy..."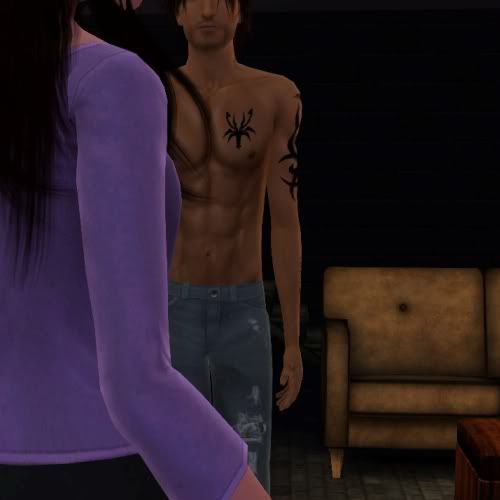 That made him grin the same way he had that day in the village when he first saw her with Brandon and Jimmy.

"Bennet is good. He knows how to protect himself. Keeps a good eye on that brother of his. You know, even my father is afraid of what Jimmy'd do if anything happened to his little brother."

Mary's heart froze at the mention of Brandon. Had this monster been around Brandon? Had he hurt him?

"Don't worry. The little shit is fine. This is where you come in."



Mary had a hand on the kitchen counter of the island. "What?"

"We're going to send them a message. From me and you." They were in the kitchen now, her back to the stove as he leaned towards her. "I'm sure we have lots of time before anyone comes checking on you."



His voice was husky with excitement. She hadn't been sure she'd be able to do it until just then at the sound of his pleasure at her fear. If she could just get away, someone would hear or see her, someone might help her.

Mary reached a hand back and grabbed one of the knives from the utensil pot behind her. It crashed to the ground as she swung her arm around to stab him. But she'd never stabbed a person before, and he had probably killed plenty of times in his young life. He grabbed her arm, holding it strongly away from her body. It was then, trying to not look into his evil smirk that she saw the large hunting knife strapped to his belt in its own sheath. She knew there was no way she could grab it with her other hand and use it in time. As the thought occurred to her, brushing away her last shred of hope, he reached forward and grabbed her free hand.



Holding both arms apart, he stood before her, looking down at her, his smile so near her she could bite it. Her parents had given their lives to see she got away with her life. She refused to give her life up easily.


Brandon ~11, Jimmy & Mary ~18, Killer ~18/19


Burn -->



And just who the heck is Shawn anyway?