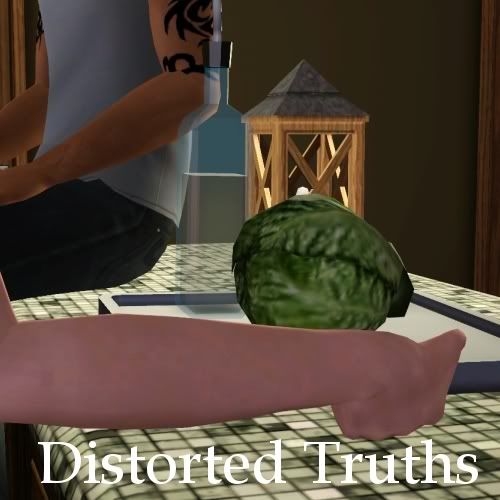 "Does it hurt when you use your power on someone?"

Alex sits near by on the kitchen counter as I slice up some vegetables to make a small salad. He sits near quietly watching me as I slice through peppers with a knife. We spent the afternoon outside waiting for his shirt to dry, and when it was time for me to go inside, he basically invited himself in. I didn't bother to pretend that the company wouldn't be nice.

"No, but they know when it happens," he says.

A natural quiet has grown between us over the course of the afternoon. Neither one of us feel the need to fill the quiet with chatter.

Then he asks me innocently, "Where you come from, is it very different?"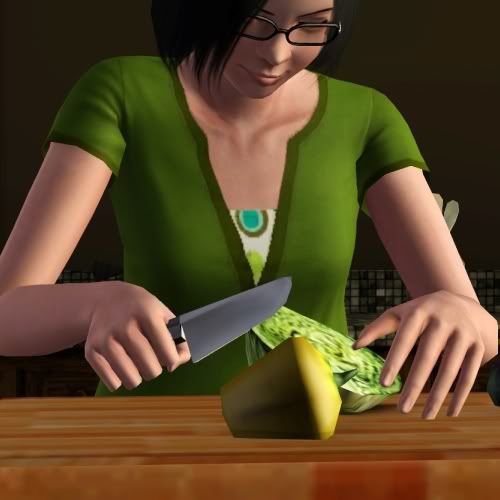 All afternoon, we've been gently prodding each other for information. So far we've stayed pretty far away from anything very personal.

"Yeah, kinda. I mean, its kinda weird cause its so similar too in some ways too."

"Shouldn't it? Wildlanders come from your place."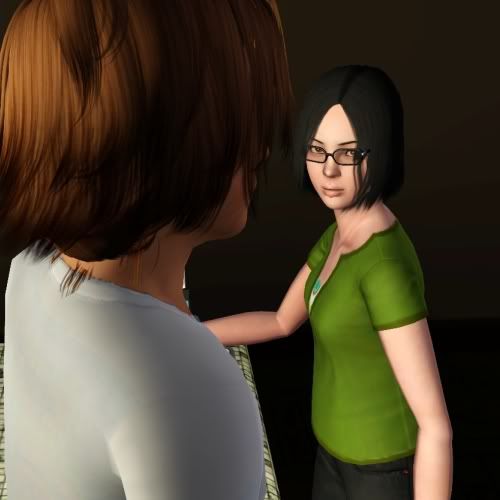 I stop chopping and look up at him. Right away I can see the confusion on his face at my reaction.

"What?"

"Wildlanders are from your home?"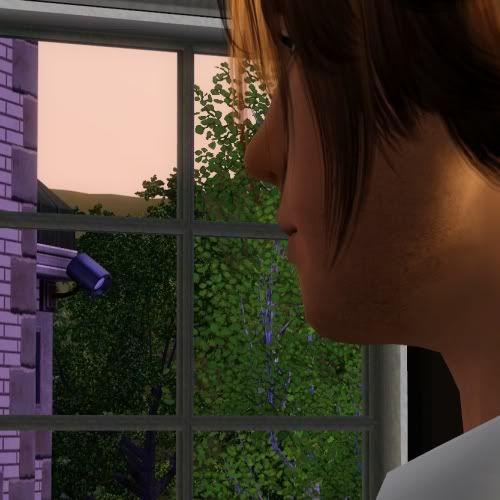 I've spent all afternoon talking with him, and I've come to realize how easy it is to misunderstand Alex. The words he uses are all words I'm familiar with, but together they make no sense.

I stop chopping and turn to face him. "Wait, are you saying that the Wildlanders are actually Neutrals?"

Alex looks really perplexed now. He hops off the counter to stand in front of me looking down at me with some concern which he bravely tries to mask.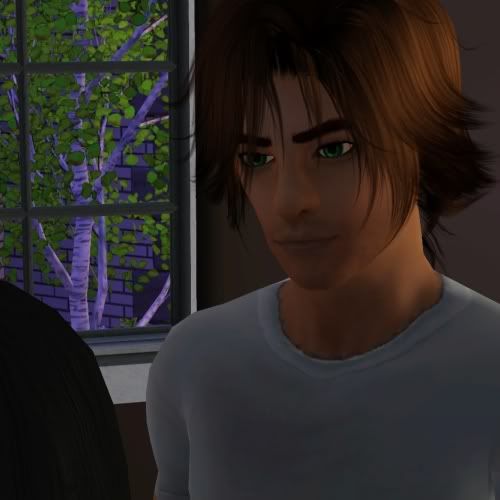 "Did no one tell you that?"

I shake my head, more to clear it out than to answer his question. "Wait, you mean just some of the Wildlanders, right?"

He watches me carefully. "No. All of them."

I'm not sure what to say. It's only something he heard. That's the definition of a rumor, and rumors are usually lies or misconceptions passed along by word of mouth. Except for those times when they're just distorted truths.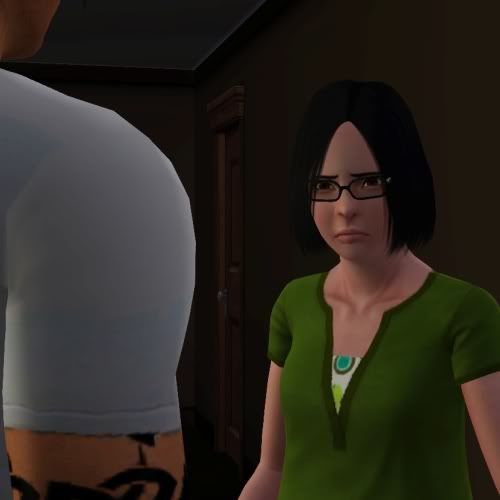 I don't know what I'm feeling. Everything spins around in my stomach fighting its way out from the inside. In school they told us about the Labs run illegally by rogue companies. They also told us that there had been people here spilling over the from Lost Territory.

It had felt bad when I thought the local people were experimented on, but it feels worse to know that those people, possibly even Henri, once lived the life I had before coming here.

"Are you okay?" Alex asks, his green eyes shining in the light full of worry like liquid.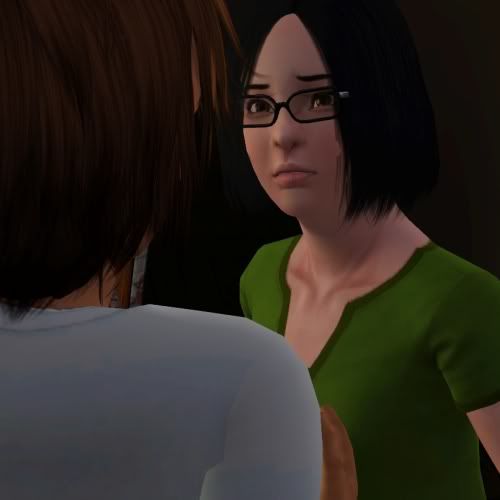 I look up at him, still feeling off. A realization has hit me and I feel like I've just been cruising through life with my eyes and mind blocked from questions that I should have asked about before now.

"Alex, do you know what this means? If that's true?"

He doesn't of course. It's clear he doesn't know what to feel, but worry is in the lead. I don't know how to tell him that I've been lied to and I just now figured it out. And I don't know how to explain the new way I'm seeing Henri. If he really came from our side, if he lived a life even remotely similar to the one Mom and me lead before all of this started, maybe he's not a complete alien. Maybe we have a tiny bit more in common than I realized.

But before I can even find the words to try to begin to explain, Henri walks through the door his eyes automatically falling on Alex and me standing there in the kitchen.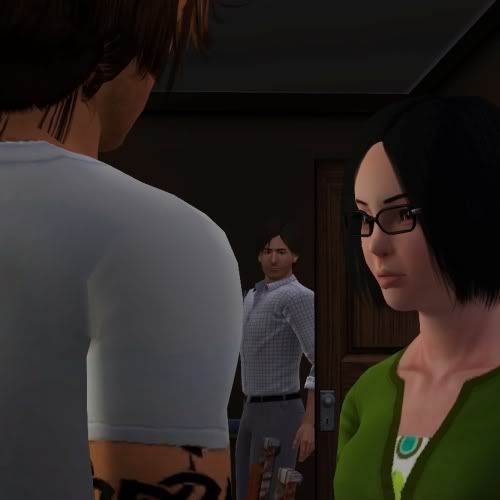 Jimmy steps in behind him after a pause, his face a mask as his eyes take in Alex and me standing near each other. Just like any normal person, Alex becomes tense under his gaze even though I'm sure that Alex can hold his own.

"Alex," Henri says in a stern, gruff tone, "What are you doing here?"

"Um, that's my fault." I can feel my cheeks betray me when Henri and Jimmy's eyes fall on me. "It was raining earlier, so I invited him inside."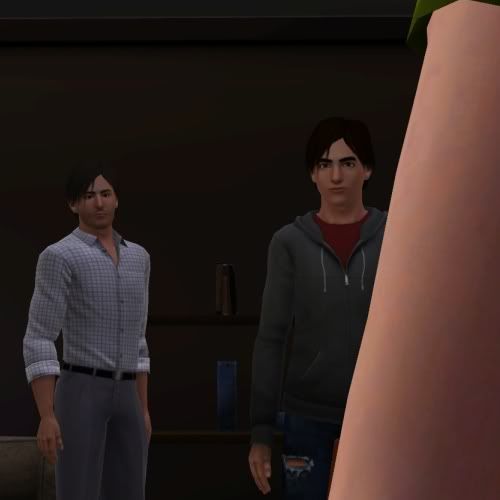 There's no need to go further into it. Henri doesn't ask for more. He picks up one of the binders from the shelf and hands it to Jimmy who still has his eyes on me and Alex. His eyes are so clear and alert, I can see him taking in how close Alex and I stand. He can probably feel my flush from across the room.

"Alex, you're not staying for dinner. I can't afford to feed extra people everyday." Henri then turns on Jimmy too. "You're not staying either. You've got your own food."

Jimmy's face breaks out one of those smiles I thought only appear around Brandon. "C'mon, Alex. That's all the warning we get."

Next Chapter -->




******************************




I hope it's clear what's going on here. This is something that actually hits very close to home for me. I grew up in California and was educated here, but somehow no one had bothered to tell us about the Japanese Internment Camps of WWII. I found out about it in college when a teacher made mention of it in a class one day.

I wasn't the only one who didn't know. No one my age did. And the teacher was amazed and shocked that no one had ever told us.


And to deviate completely from that story, I bring a little surprise. I figure since he makes an appearance here, it's appropriate to link to it, lol.