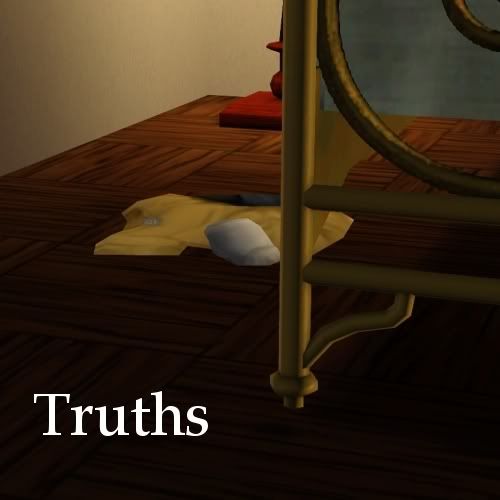 "Do you think I'm stupid?" Kyrene smiled at him genuinely. She lay on her side, the light from the candles hitting the side of her face softly and accentuating her bare curves. "I've seen it in your eyes when you look at her. Something about her reminds you of your first wife, doesn't it?"

Alex rolled over onto his side to run a hand over her hip and into the dip of her waist. "No. She is nothing like Lalani."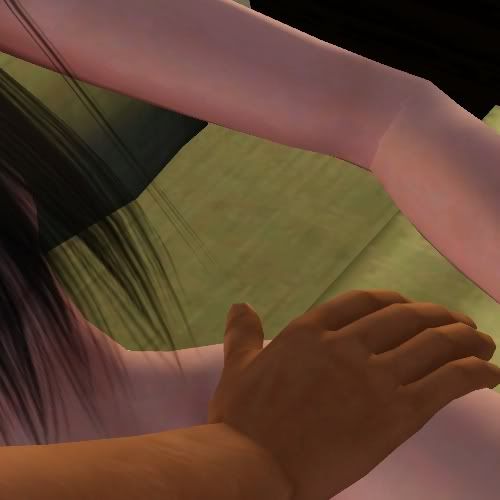 Kyrene watched him in a way that made it seem like she knew things about himself that he didn't know. Though she was not a mind reader, Kyrene knew people. It was how she was such a considerate lover.

Alex gently pushed her onto her back and began kissing her shoulders down to her breast where he gently ran his tongue over her nipple. She lay back and lifted her hands over her head in submission.

"You're a complicated man, Alex," she said as he nipped at her stomach. It moved and vibrated with her softly spoken words. "Am I the first person you've ever had sex with for fun? And even then, you attack it the same way you attack everything else. Like you are studying it, looking for my weaknesses, forming a plan of attack."

She chuckled. Alex slid up to lay next to her, his body pressed to hers as he looked her in the eyes. "It was always for fun with Lalani."

"Is that what you thought? How many kids did she give you?"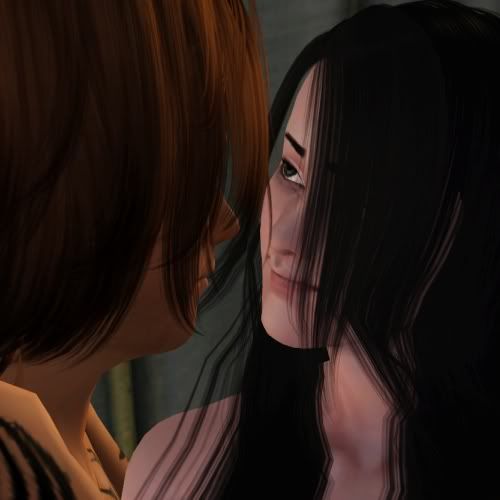 "One. My first. She couldn't have children after that." The words, though true, still hurt spoken out loud. Not because he had needed more, but because that was the reason she had never felt good enough. She'd never felt worthy of his love or affection. It had only made him want to prove to her more that he loved her, but each touch that left her barren seemed to have the opposite effect from what he intended. He wanted to reassure her, and it only seemed to make her feel worse.

In one look, Kyrene seemed to understand. She knew of his tribe and the importance they placed on children. "I'm sorry." Kyrene ran her hand down his cheek, her touch gentle despite the calluses on her fingers from daily practice with her weapons. Her voice was hardly a whisper. "So that's it."

He looked at her questioningly.

"You protected her, didn't you? That's the key." She pulled him down on top of her, holding him to her chest. "Ah, Alex. Every time I think I have the depths of your goodness and kindness figured out, I am surprised. Ferocious Alex, protector of those who have no choice." Kyrene kissed him on the forehead. "If she hadn't had you, someone else would have probably killed her."

He couldn't speak. It was in the past. She had been someone else's, and she had failed to provide a child. Until he had claimed her, she was to be one of the fun women. It was something he'd known she wouldn't survive.

"Alex." Kyrene began with a slight hesitation. He sat up on one elbow and looked at her. "I think it has to be said, though I don't think you think this way. But I wouldn't be upset or jealous of her, you know."

He wasn't sure he knew.

"Of Paula, I mean." Kyrene's dark hair lay around her in a halo. "If you sleep with her, Brandon will kill you. I am not kidding." She smiled tightly at him. "But you can be there for her. A friend, maybe more, is what she probably needs right now. I've seen how she looks at you." When he didn't say anything, she laughed.

It was true. There was a way she looked at him. Sometimes her cheeks became red up to her ears and he wanted to hold his hands against her cheeks until it went away. But the one time he had almost tried it, her cheeks had only become worse. They were hot too. Something about it didn't worry him though. It was something that made him smile when he was with her. With Lalani, everything had been tinged with a sadness, with the truth that she had never chosen him.

"You've noticed too." Kyrene lay a hand on his chest. "There's nothing wrong with it. It's cute. I think the word is 'crush.'"

He glanced away, unable to look at her friendly smile. The thought hurt. It was not right, and yet it felt right. He was not a free man; he was there for a reason that he couldn't forget. It was always present in the back of his mind.

Kyrene leaned forward, kissing him softly as she moved over him. "Go easy on her though. You're very unaware of your own sex appeal sometimes."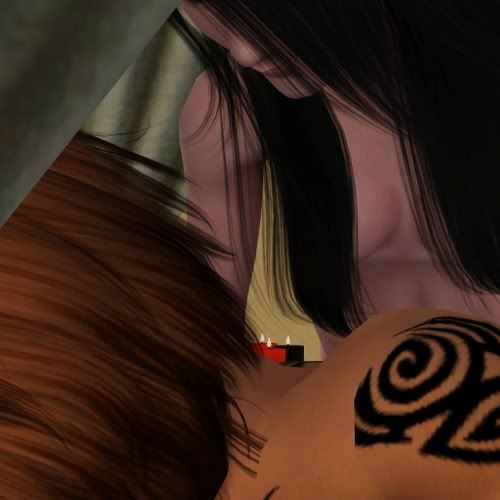 Next Chapter -->