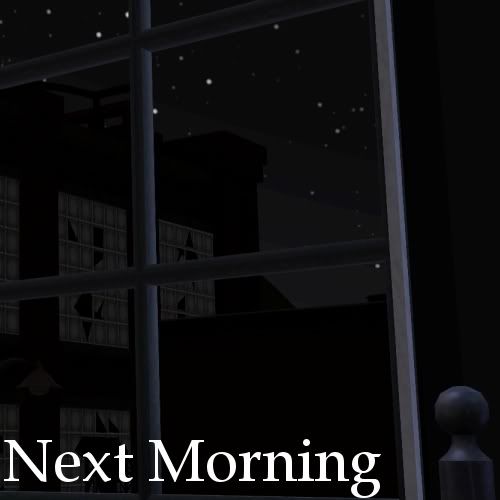 There's a chill in the air when I wake up in the morning. I shiver and pull the blankets up.

It's still dark out. Hardly time to wake up, yet I can smell the warmth from the kitchen. Something is cooking. In my chilly half sleep, memories rise to the surface. That smell reminds me of something. It sits just out of recall, somewhere close to the front of my mind, but resisting my tugs to come closer so I can think about it.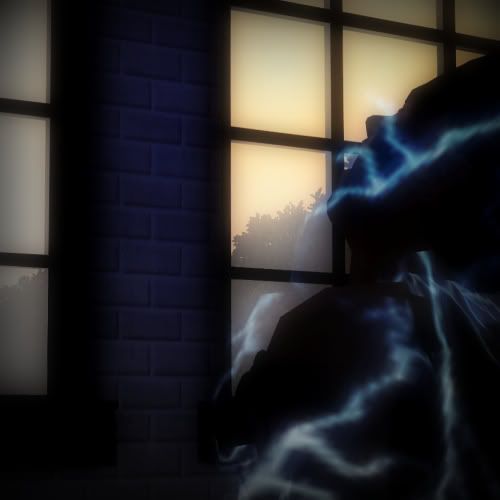 I lay there for a while mentally playing cat and mouse before I really think about it. Someone's cooking. I can smell the strong scent of the bacon coming from the kitchen. The door is hardly insulated.

I'm late. Quickly, I get up and change into some clothes. The cold morning air making goosebumps rise on my legs and arms. My stomach sinks to the ground. The sky is still so dark, but Henri is indeed up and moving around in the kitchen.

I step out of my room and right away my eyes fall on Henri at the stove cooking.

The word "whoops" comes to mind. It's still dark outside though. Normally by the time breakfast is done the sky is starting to lighten up.

Henri glances back at me with something I'd take for guilt on a normal person. That's when I see the girl standing next to him.

"We woke you," he says simply. The girl looks ridiculously small standing next to him; she can hardly be older than twelve or thirteen. Still, even though I have to be bigger and taller than her, she seems to look down her nose at me as she stands very close to Henri. I can almost see him pulling away, tensing ever so slightly on the side she stands on. He doesn't look very comfortable, though I realize it could just be projecting my own thoughts.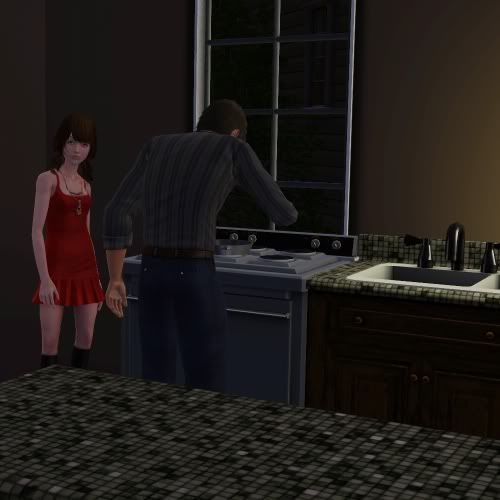 I don't step into the kitchen. "Uh, I'm not late, am I?"

"No. We're leaving early."

The girl still glares at me even as she inches closer to Henri protectively. There is an awkward quiet as Henri goes back to cooking after gently pushing her back with a forearm high on her chest. Surprisingly, she doesn't look abashed about it. She grins up at him, her eyes sparkling.

Henri plops the last couple of pancakes onto a plate already sitting there on the counter with bacon. The girl takes her plate and sits down at the table like she's right at home with a look down her nose at me as she walks past.

Henri steps around the counter and hands me my plate. "Paula, meet Theresa."

Theresa sits with her back to me in the spot Jimmy normally sits in-- the one next to Henri's chair. She hardly glances back at me before waving her small hand in the air half in greeting and half as a possible dismissal.

Henri seems wary and uncomfortable. Possibly because he has two teenage girls to deal with this morning or possibly because she seems unable to keep a truly respectable distance from him. When we sit down, she's somehow closer to him than Jimmy's ever been. Every so often, she glares up at me and I get a creepy feeling that she knows exactly what I'm thinking.

"So where are you going?" I ask, not because I really want to know but because the silence and her glares are disconcerting.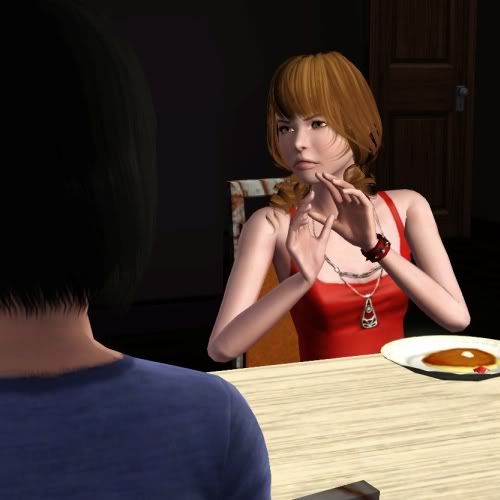 Theresa shakes her head. "I don't even officially know yet. He's not going to tell you."

"Theresa," Henri says in warning. It seems he has had more experience being a father than I've credited him for. He did that perfectly. "I should be back tonight as normal," he says to me.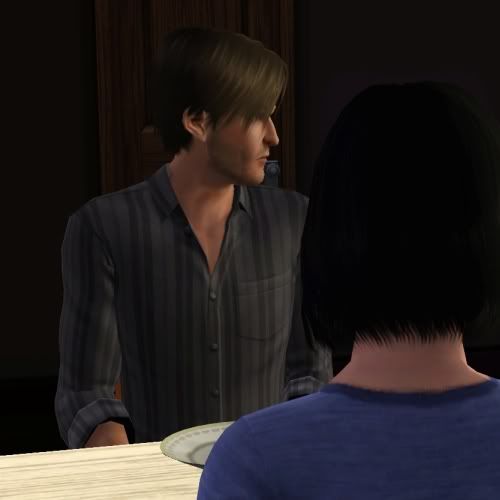 Theresa, having been scolded, glares at me and gives me another slightly creepy feeling that almost makes me move closer to Henri myself.

Once breakfast is over, Henri and Theresa get up to go. Henri seems to make an effort to stand between Theresa and me. Once they get to the door, Henri almost has to push her out with a low grumble about someone who's expecting them. I can almost see her grin, her cheeks slightly rising under her eyes before Henri does manage to push her out. I hear him scold her again when they're out in the hall and then thankfully they're both gone and that cloud of creepiness is gone with them.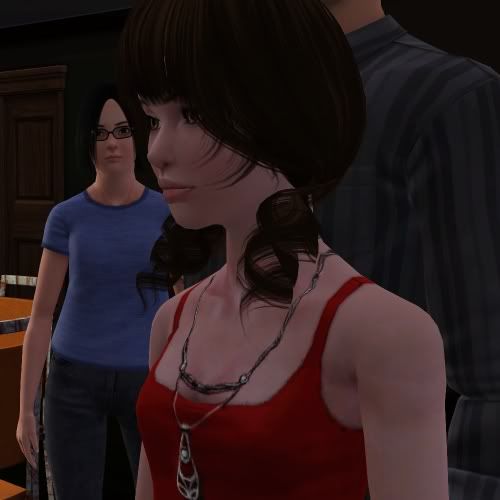 Next Chapter -->


********************************

New profile featuring Theresa. :D