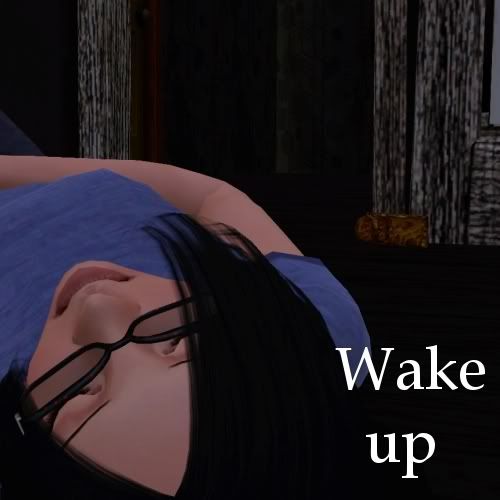 At first I can't even tell if I've managed to open my eyes.

The darkness suffocates. I'm aware that I lay on my back staring up. The ground under me is hard, and under my finger tips at my side I can feel bumps of the warped wood. One of my finger tips rest perfectly in a groove on the warped wood. I don't want to move, but I try to glance around carefully as my eyes slowly adjust.

There's a window near by that's broken, and I can see the sky through it and feel the slightly chilly air seeping in. A tiny bit of light comes in from the moon. Alex sits near by, completely still. I can't see him clearly from the corner of my eye, but I'm sure it's him.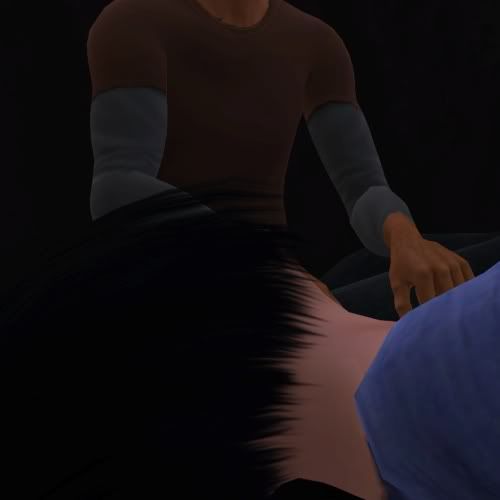 I listen for the sound of anyone else, but I don't hear anything. It seems it's just Alex and me, and I'm not sure that I want to wake up yet. He used his power on me. After he said he wouldn't. That hurts. It cuts through the fear and I find myself focusing on the red hot truth of it. I don't know where I am, and I'm alone with Alex in some building that isn't Henri's.

The room is mostly bare from what I can see. The walls are covered in paper, and I can see bright spots where the paper has been ripped off to reveal the dirty white wall underneath. But other than that, there's nothing. From my angle on the ground, I can't even get a good look at the buildings around us to see if I might recognize any of them or might even get a clue.

Alex moves slightly. There's the sound of his foot scraping on the warped wood of the floor. "Paula?" He whispers it, but just seeing him move towards me at all is enough. I hop halfway up and scoot away from him right into an old heavy cobweb.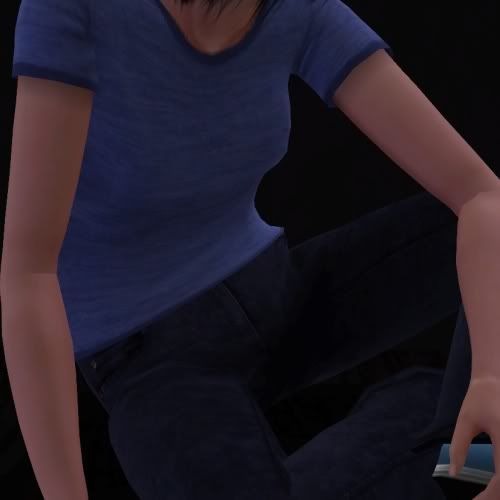 I flinch as it tickles the back of my neck beneath my hair. "Eugh!" I turn around right away and scoot back towards the center of the room, the sound from my throat a gut reaction.

He slips easily behind me, wrapping his arms around me and holding me against his chest. I'm pinned in a tight hug. I push against him with everything I've got, even trying to push back with my legs in a desperate effort to break free. But he's completely unyielding. I want to yell, but there's an oppressive silence that suggests I shouldn't. Not that it would help any.

"Paula," he whispers frantically in my ear, "please."

"No." I break the quiet of our struggle with my normal speaking voice. "Let me go."

He shushes me right away, a hiss in my ear and a stronger grasp on me that almost presses the wind right out of me. "You must be quiet," he hisses. "Sound goes far here."

I stop kicking, out of breath enough that I'm almost dizzy. I lower my voice in an attempt to compromise. "Where?"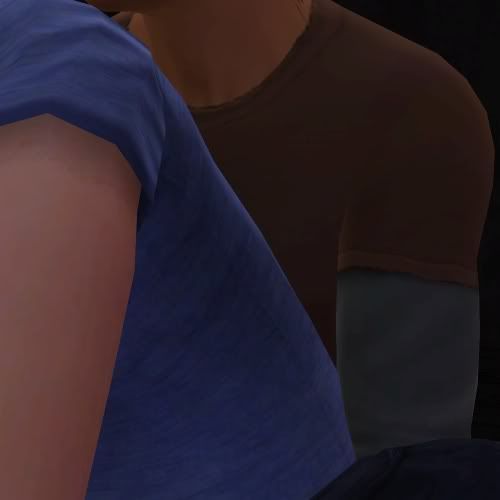 "Outside of the Southlands." His grip doesn't loosen. I worry his forearms will leave bruises when he removes them. "Few live here. Some human, some not. They see my skin in the day and leave us alone, but at night I would need to fight."

I don't say a word. I just stop fighting him. His chin presses gently against my shoulder, the short hairs of his stubble scratching my neck. His grip loosens slightly, enough for me to breathe deeply.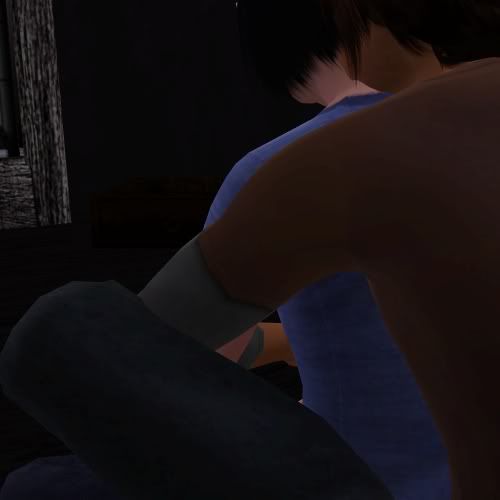 "You used your power on me." I say it quietly. The way I'm sitting with my back to him feels as if I'm not really speaking to him even though I am addressing him.

I feel him soften against me, his hold becoming more of a proper embrace. "I am sorry. I need your help."

That surprises me. "Usually it's appropriate to ask for help first."

"There was no time." His voice in my ear sounds remorseful, but still tinged with desperation. "I need you to help me get my first born back."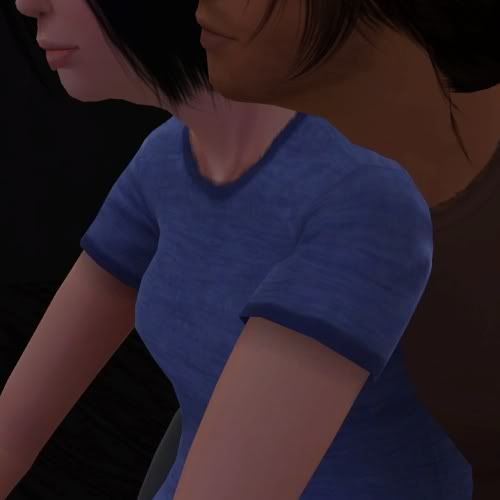 I suck in a breath. It's not that I'm unaware that he's had sex, but somehow I just never thought that it meant he would already be a father. I sit between his legs, trying to understand it. "You have a kid?"

Even softer and quieter than before, he speaks directly in my ear. "A daughter."

I turn slightly to look at him, but my eyes don't dare to look further than his chin. "You never said that before."

"There is much I never said." His grip on me is completely loose now that he's sure I won't scream or run away. And I don't. My back is against his knee, his arm draped over it.

"What do you need me to do that you and the others can't do?"

His lips press together in the darkness. "I can't tell you."

"What?" I stiffen. The word has trouble escaping my throat.

"You must trust me."

It's like a nightmare. I'm dizzy again for a moment, wondering if this is really happening. "Wait. You used your power on me and you want me to trust you? Why can't you say?"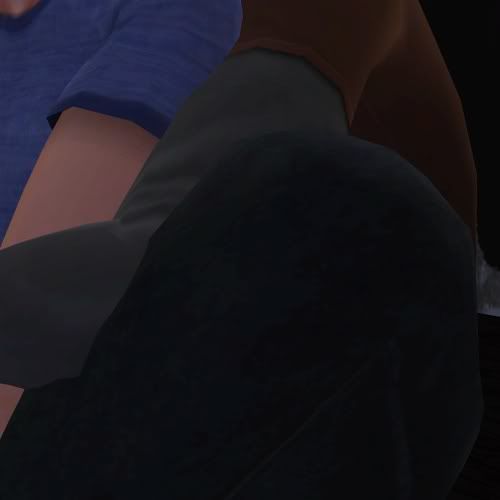 "They have a mind reader. She will read your thoughts."

And when she does, I'll remember this moment where the complete feeling of betrayal was overshadowed by the fear that whatever he needs me to do is probably too awful for him to even tell me. Because if he does, I might not go along.

He gives me the night to think it over. Tells me to go to sleep while holding me near him. I don't want to, but his arms are so warm. In the bareness of the room he is the one thing I can hold onto in the dark.

Next Chapter -->