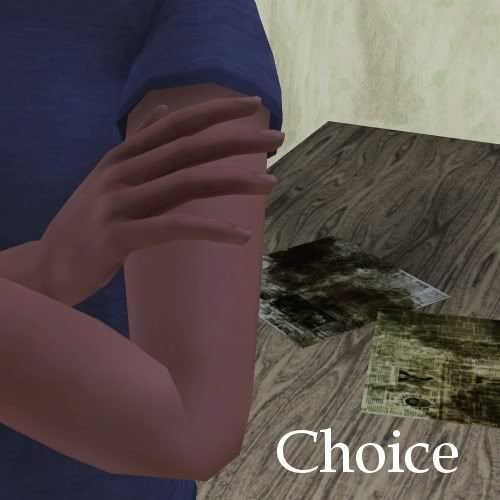 I look out the window of the bare room and look over the abandoned buildings. We're on the second floor of an old apartment building. The other buildings outside are in varying degrees of ruin. Some are visibly sagging while there are others that seem to stand tall yet show the look of non-use with a dirty face and trees growing on their balconies or up their walls. Most of the buildings look as if they're completely falling apart.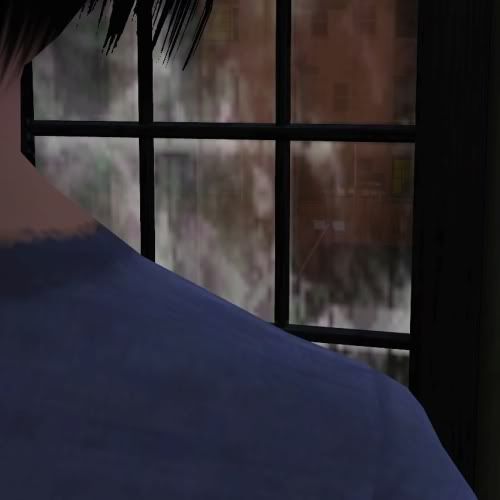 This is something else I've never thought of. A lot of care and upkeep goes into keeping a place running. Once the people are gone, the buildings become nothing more than shells and begin to crumble, just withering away.

We're in what was obviously a bedroom at one time. Flower designs on the wallpaper have faded so that there's only the shadow of the rose print left. There dirt and old faded papers laying around on the floor. Alex sits on the ground near the window taking out some food from the pack he brought with him.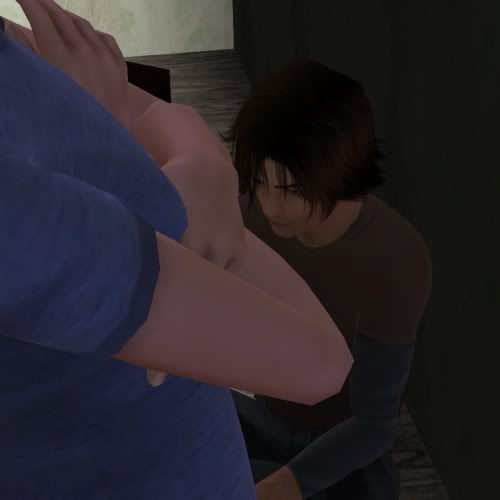 "We must walk," he says quietly as he hands me some dried fruits and dried meat.

I sit on the ground under the window to eat our meager breakfast. I don't remember much from yesterday, but I can't remember any of the areas near Henri's I've been in looking this bad.

"How did we get so far away so fast?" I speak to him without looking at him. "Did you make me walk?"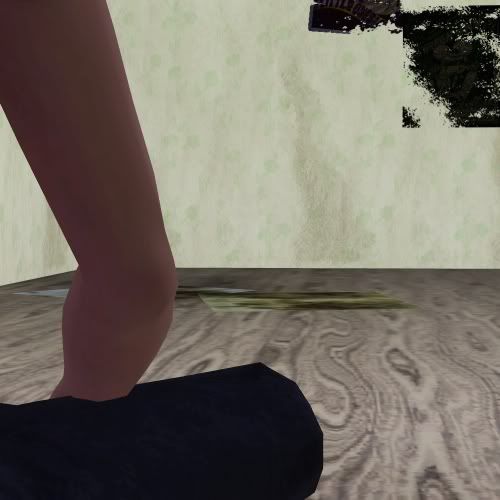 Alex moves, his chin rising as he looks up at me, but I don't look up. "I had you sleep. If I had made you walk, you would have remembered."

"What do you mean? You can't wipe memories? Tell a person to forget?"

"No. I can only control the body. Your thoughts would still be yours."

I shudder at the thought of a complete loss of control like that. If Alex were a bad man, there is plenty that he could do. There is still plenty he can do to me. But he hasn't. It's a small bit of hope. "I still haven't agreed to do whatever it is that you need me to do." My voice is low, but it still shakes a bit.

Alex leans back. "I know."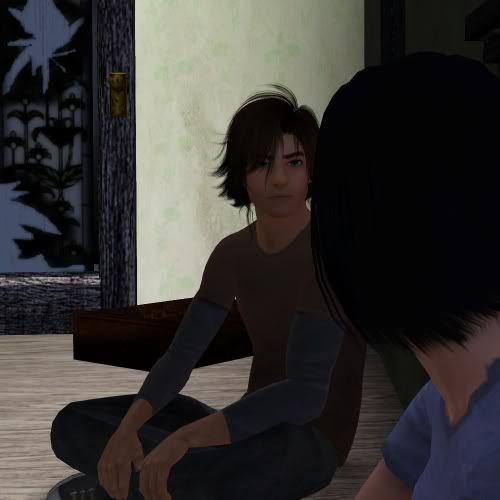 "Are you just going to force me then?"

The corners of his mouth turn down as his lips press together. I almost feel like I'm being a selfish brat acting this way when he's the one who's lost his daughter and is only trying to get her back. But I was the one who was betrayed by someone I was starting to trust.

"No." He says it quietly so that I almost miss it.

"So you'll take me back right now if I ask you to?"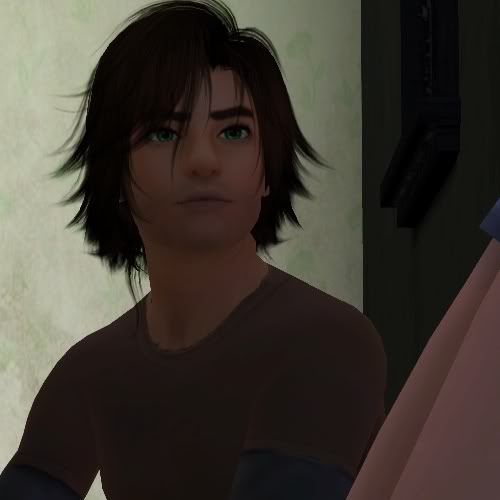 Before I remember not to, my eyes catch his, the conflict apparent on his face. "Yes," he says as I remember and flinch, sliding my eyes away.

If he is really giving me a choice then he does want me to trust him.

"All right."

The words feel as if they're being soaked up by the walls of the bare bedroom. Even as I say them they seem so small a step for me. I can feel Alex's eyes on me, and I even glance up again without meaning to. Maybe this is why I'm here. Maybe Mom's done her part, and I have some part to play. Even if it's not something grand like being a spy and challenging a government, maybe helping out one person and possibly saving the life of another is enough.

Alex is the one who looks down first this time. "Thank you."

The sun is up but there's still a chill in the morning air. We get ready to head out. Alex asks me to hold the bag in case he needs to fight, and when I agree he takes off his two shirts and stuffs them in the bag. There's something much different seeing him shirtless now with a look of determination compared to when I saw him shirtless and sparring with friends. Now it's a means of defense and a warning to others that strangely reminds me of Jimmy and the couple of times I'd seen him shirtless in much the same way.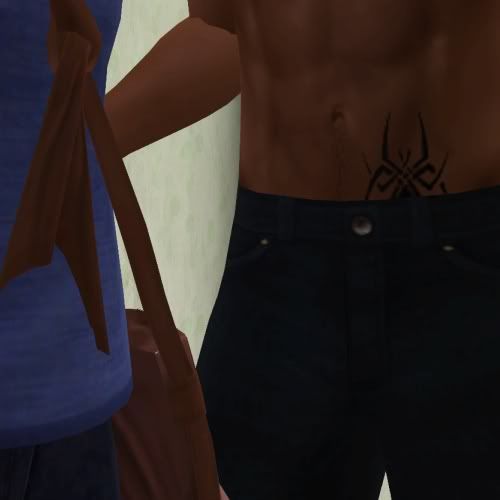 "So your tattoos will scare whoever off?"

"It warns them. I am not from here. They do not like the unknown."

I nod with my eyes probably looking huge. Alex looks up at me, his face softening a bit before I look away again.

"Some of them attacked me once. When I was alone." He says quietly as if trying to reassure me.

"They attacked you?" The fact that they went after him despite his tattoos and that he was unknown doesn't reassure me. If anything it only makes me think they must be crazy, and there's no way to fight that.

"Yes. The one group of them. But only once."



I catch his eyes and see the decisive look to them. Maybe he can't outright assure me they won't do it again because he'd be lying, but there is a confidence to him that doesn't seem misplaced. I know he's already betrayed me once, but I'm sure he wouldn't have if he didn't have a desperate need.

So I don't fight it. I walk out with him, down the stairs, and out into the abandoned city that surrounds the Southlands.


Next Chapter -->



******************************



Just thought I'd share this since it definitely made me raise an eyebrow.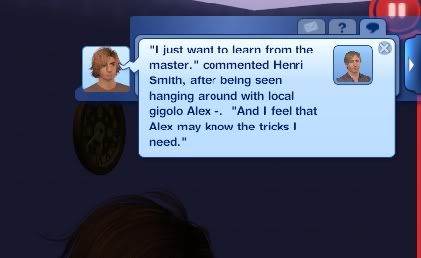 Really Henri? I suppose you never are too old to learn new tricks.