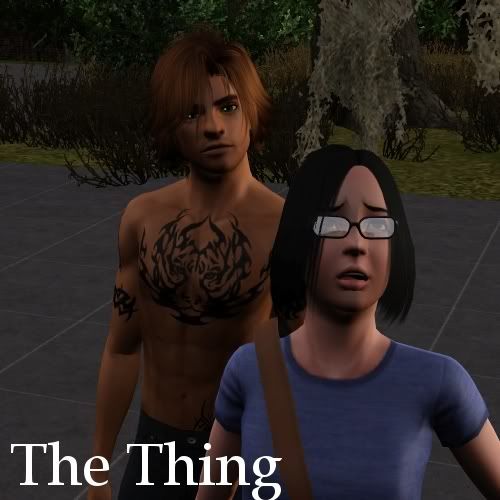 "What is that?"

The thing stands out among the rotting buildings. It gleams in the quickly dimming sunlight, and I have to stop. Though I don't know what it is, something tells me it's important. The thing towers over most of the other buildings. It's like nothing I've ever seen before.

Alex stops short behind me. He doesn't answer me right away. It takes a moment before he finds the words, and then he says it with care. "The lab."

I don't look at him, I just stare at it. We've been walking all day. Even lunch was on the go. The sun is ready to set, and we don't have much time before it's dark. I know he wants to find a place to be before then, but I can't help staring. The thought occurs to me before I can voice it, and it takes a second before I can even think of a way to ask while making my question very clear.

There's only one way, and the words come out of my mouth louder than I intend them to. "Is this Henri's lab?"



He doesn't speak, so I look at him and catch his grimace and nod. Alex is a Lost Lander, so I don't know what labs mean to him. I'd always assumed the people being experimented on were the Lost Landers, but Alex was the one who told me the truth. The Experiments were other Neutrals not the Lost Landers, so this place shouldn't hold any meaning for him except for being part of Henri's past and the past of the Wildlands.

It surprises me that this building still stands. This building is a testament to a time when Henri was powerless and at the mercy of others who I can only imagine showed him none. Wouldn't he have wanted it gone? It stands so pristine despite the violence that occurred inside it that I wonder if he even could demolish it. Maybe he tried, but it was impossible to take down. Or maybe, being the sort of man he seems to be, Henri just used the shell of the building for his own purposes, staying there until they had the Southlands properly set up or some other sort of plan prepared.

But thirty years is a long time. Henri probably wasn't much older than I am now. He could have been a completely different person when he was a teenager and after just earning his freedom. A small chill rolls down my back.

I turn back to Alex, "Can we go in?"



Alex frowns and looks away. Maybe it is a bad idea strategically. Or maybe he has some inherent fear of trespassing on this important part of history. But I figure that because of its importance, it would be empty, and a place that people are less likely to expect us. All day we've walked with no signs of the others that Alex was worried about, but that doesn't mean we can be careless.

"There are still people here," he says even as he continues to look off into the distance.

"Inside?" My heart races. I need to get inside. I have to see. But from Alex's tone, I can sense that it's not an idea he likes. "The people you had to fight before?"

I look up at him, but he still refuses to look down at me. "No. Humans who refuse to live in the village."

My mouth is dry. It's clear he is meaning to deter me, but this only piques my interest even more. Other humans are living on their own out here without the protection of the tribe since it's doubtful that Henri would offer to protect these people who refuse to play by his rules and help him out. But at the same time they couldn't live out here without his knowing. His people are an army. No matter how tough these people are, they couldn't really stand up to him if he decided he didn't want them there.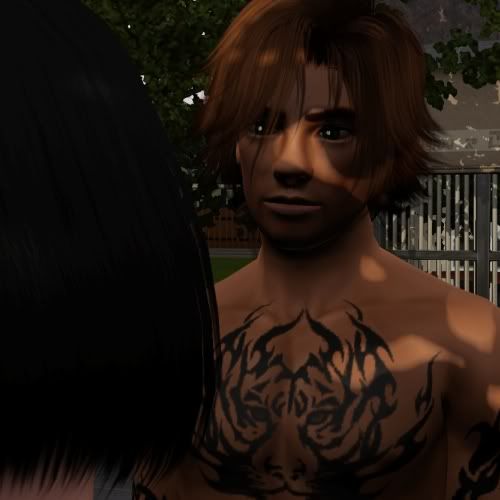 "Alex, do you think they'd let us stay if I asked really really nicely?" I step towards the spot Alex is looking and wave a hand in front of his face to force him to look at me.

He looks down at me, but he doesn't look very happy about it. "They will not let me in."

"I won't go in without you, but..." I turn away and look at the dome again. Something tells me that I won't see this on the way back. I may never have this chance to understand Henri again.

I bite my lip unsure of where that thought comes from, but it lingers. Alex looks uncomfortable as if he's somehow caught onto my thought though I'm relatively sure that isn't one of his powers. Probably. I dig in the bag, pull out his shirt, and hand it over to him.

He takes the shirt though he seems unsure and weary. "They will still know."

I nod though I wasn't really expecting the shirt to fool them. "I'll talk to them. They wouldn't hurt you, right?"

He shrugs. "I don't know."

"Then let me go alone and talk to them." I'm ready to head off and find the way in, but Alex grabs me.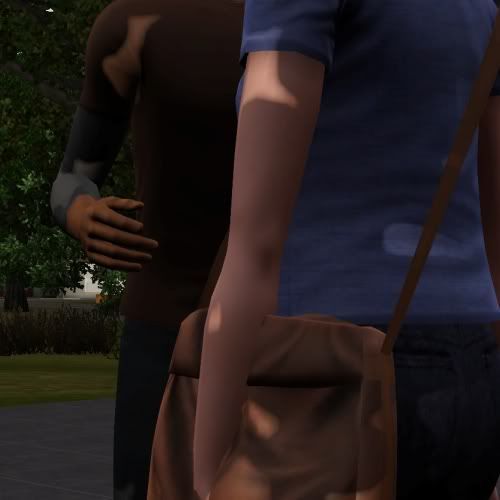 "No. Not alone."

I sigh. He'll probably just follow me and if I find someone to talk to, that isn't going to make them comfortable. Something tells me that the humans who've managed this long will spot him from far away and know he's not normal.

It's getting dark, and we need some place to be, plus I am so curious about the humans that have managed to make it on their own.

"All right. Together then."




Next Chapter -->




*************************



So I never do this, but whoa! Sorry we're late. I actually wrote this on Thursday and wasn't sure I'd post it until Sunday.

Also, over at Valley Sun Sims Forum, I've posted an interview for this week for anyone who might be curious but doesn't go there. And if you don't go there, then you really should! Everyone there is amazing and supportive. It's a great community for sim players and writers. At the very least visit the story forum for other stories of all sorts.