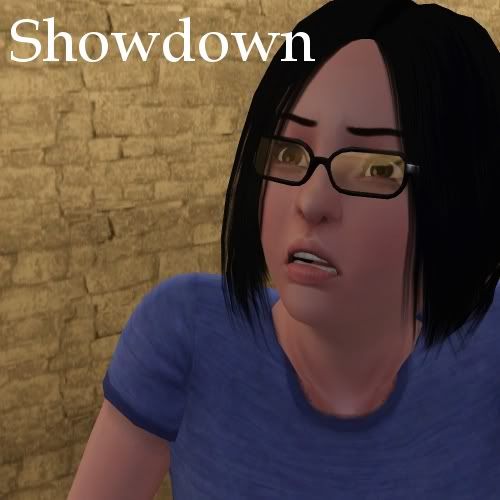 Without even a backwards glance at the rest of us, Jimmy leaps at the other man called Killer. Their bodies connect with a sickening thud.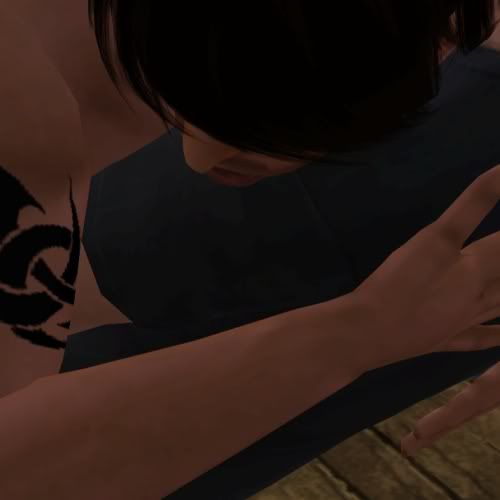 The telepath hops back into the corner of the room with her eyes on the vicious fight in front of her. Her fingers slide up to her mouth as her eyes go wide and from my position not too far away I can almost hear her knees knocking together. This fight makes Alex's fight in the city look amateur.



Jimmy moves too fast for my eyes to really track. He's not much more than a blur. Killer tries to grab hold of him a few times, but Jimmy won't stay still long enough to be held. Each time Killer gets him, Jimmy slips out of his grip and delivers another blow. This is Jimmy cutting loose, really loose. This is probably him using his power, whatever it is, fighting with everything he's got. Jimmy manages to pull out a knife from somewhere on his person that's so smooth it looks as if it just appears in his hands. But his knife never cuts Killer's skin though Jimmy gives him no room to maneuver and keeps driving him around the room.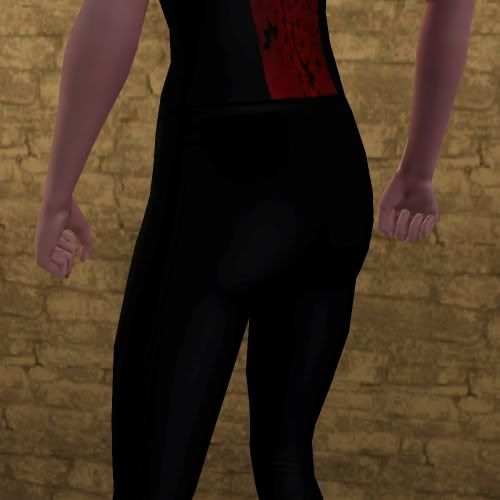 Beside me there's a soft grunt. I turn and Kyrene is struggling to keep the door closed. She holds it shut using her power, the exertion making beads of sweat appear on her brow.

"Kyrene?" My voice echos in the room, shaking with each reverberation back to me.

"The people-- the telepath is calling them. Alex, help."

But Alex has his hands full. I hear him speaking in a low voice to her with words I hardly understand. "Odessa," he says to her as he pats her and tries to pry her from his neck, but she won't let go. She cries when he tries to pull her off. Each loud whump from the fight and each grunt make her tighten her hold on Alex's neck until she's hanging off his neck and trying to climb up him into his arms.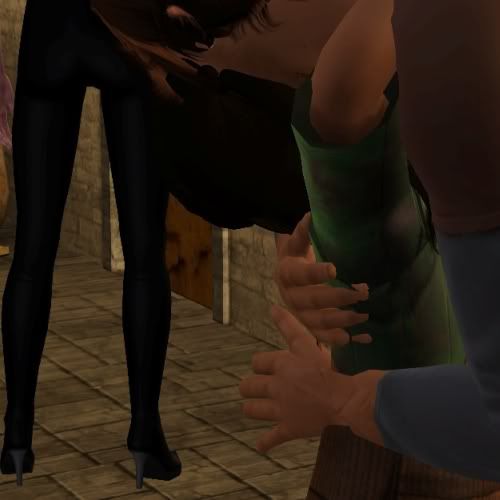 There is a silence from the corner of the room where the telepath stands just past the fight. The woman with the clear eyes is watching Jimmy and the man closely with wide eyes though she stands at full height. She can't even be my age. She's so tiny, and with her short hair cut it makes her look no older than 13 or 14, but she's dangerous. Her age doesn't prevent her from calling all the people in the underground city on us. Her age doesn't matter.

Jimmy manages to swipe his knife along Killer's chest in a wide arc. The telepath winces. But no blood drips from Killer's chest, and I wonder if Jimmy actually missed. The fight isn't going well. These two could easily be at it forever.

I bite my lip hard. The bag we traveled with is still in my hands, not incredibly heavy, but enough. There is no thought to it when I toss the bag at her to distract her. She looks up at me, surprised, just as I'd hoped, and turned away from the fight and the door. I hope it's enough of a distraction, but something tells me that it isn't.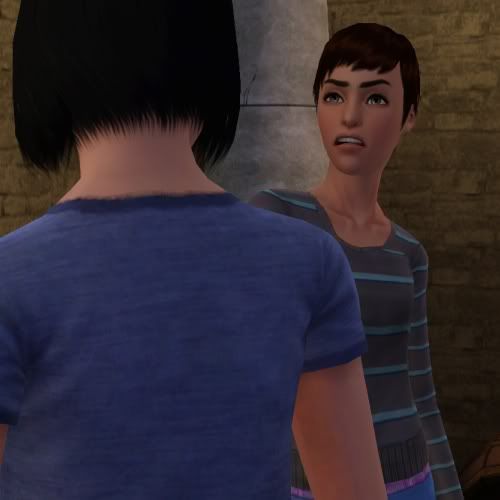 I've never attacked anyone before, and I'm sure that I won't be able to hit her hard enough to actually knock her out. Her mouth opens in a gasp as she raises a hand to defend herself. I throw my fists out hitting her in the arms and shoulders, each thump of my fist against her flesh making me sick. I'm not hurting her, I know I'm not, but she's at least too distracted to cause trouble. Unless she causes some trouble for me.

My arms get tired, but I still keep hitting her across the arms, driving her back towards the wall. I have no idea how much time passes, but I stop. We all stop as a quiet seems to fall across the entire room.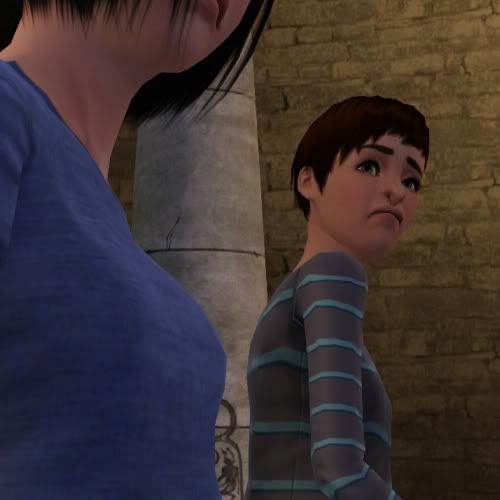 Near the center of the room, Jimmy has him. Some lucky shot must have sent Killer to the ground, and now he's completely at Jimmy's mercy. With the large knife that the man had been using, Jimmy slices him from hip to hip, sinking the large knife in deep enough that the blade disappears into the soft flesh of his belly.

I gasp, my hand rising to my mouth. Past them, Kyrene does the same, lifting her hand to her mouth though she doesn't make a sound, and Alex grabs his daughter. The girl next to me gasps and hides behind one of the columns, seeming less of a danger now.

Killer doesn't move. Jimmy stands over him. He spits on him. "That's for Mary."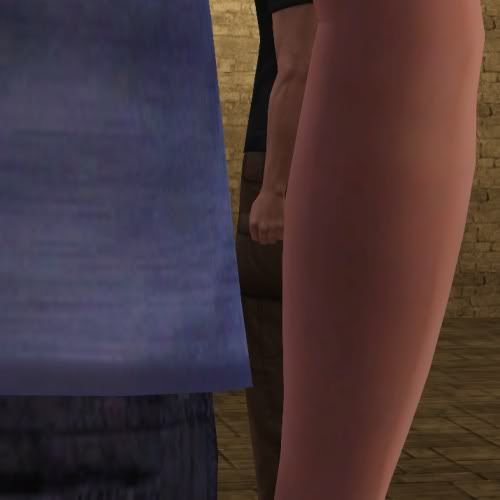 Next Chapter -->