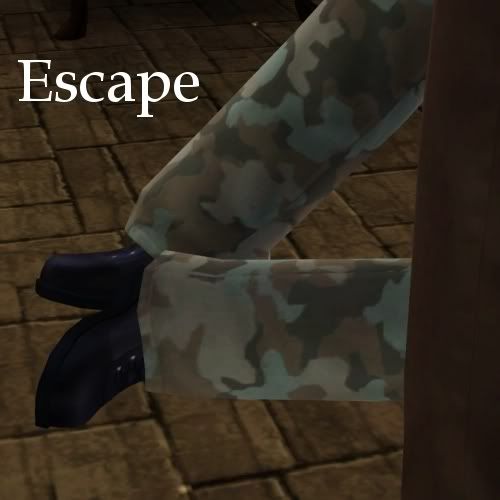 The telepath hides in the corner of the room, hunkering down behind some barrels with her eyes on Jimmy.

Jimmy doesn't move at first. He stands staring at the body for another moment before he looks up and at me. "C'mon. We still need to get out of here." If he sees the telepath, he doesn't say anything. He doesn't even look at her. Without Killer, she's harmless. It's hard to imagine that she'd have anything left to fight for without him.

Kyrene stands in front of the door and glances back at us. "They're calming down. Still, there's a big group out there. We don't know what's been done to their heads."

There's a knock at the door that makes me jump. Even Kyrene gives a small flinch. But Jimmy stands still, staring at the door as he puts a hand on my shoulder.

"It's me! 'Nameless,'" the voice says with a chuckle. "I'll get you out."

Kyrene turns back to Jimmy with sharp eyes, and Jimmy nods. "It's him," he says. She opens the door and lets in the man offering help.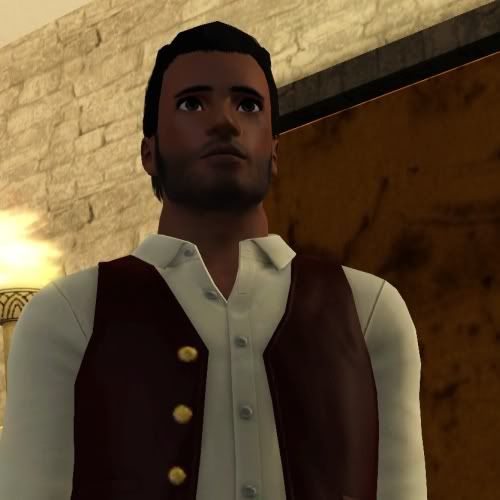 The sight of him is familiar though I cant place him or his name and if feels like I should know his name. But Jimmy trusts him. And Alex seems to as well. He scoops his daughter up into his arms and stands next to us ready to head out. Kyrene takes the rear and we walk back outside, past the crowds, without even an eye falling on us.

Once we're in the tunnels leading to the surface, the man with no name thanks Jimmy and Alex both. "Killer was like a parasite. Once he latches on, there is no easy removal."




The night air is cold even though I'm close to the fire. My body won't stop shaking and I'm not sure if it's the temperature or just because of what I've seen. This was different from that other time when I was standing on the balcony and watching the violence from three stories up. Back then I was still more Neutral than whatever I am now. I'm not a Wildlander, but maybe I'm adapting. To a point.

Alex sleeps nearby, his arm over his daughter. Kyrene also sleeps nearby the fire across from me. All of them have perfected sleeping quickly in odd places. My body still aches and I can't stop the shuddering.

Jimmy stands up on the edge of the darkness and the light. He leans against a tree with his arms crossed and his back to us. He's the first one to keep watch. Kyrene had tried to talk him out of it, but he'd refused. There hadn't been much discussion about it. Kyrene only nodded to him and gave a shrug to us because she did try. No one had bothered him after that.

He glances back at us before he takes a step into the woods. I'm sure he doesn't notice that I'm awake, but with him it's hard to tell what he notices with one of his looks. I stand up, my muscles burning and aching as I stretch them, and follow him over to that dark patch of woods away from the others. I don't know what I'm hoping to accomplish, and I feel foolish for doing it, but I softly call out to him.

"Jimmy?" Some part of me knows it's stupid, but it has to be done.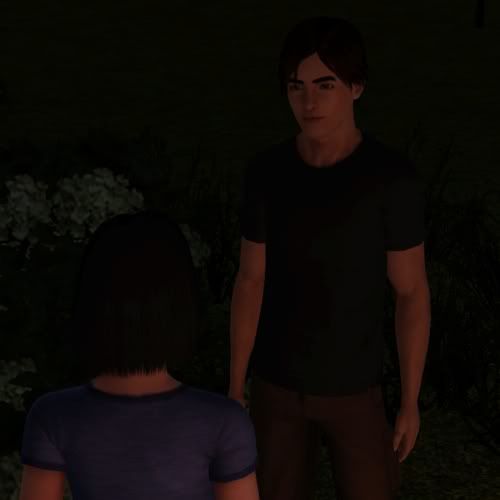 He's not far away when he pauses, lifting a hand to the bark of a tree next to him, but he doesn't look back at me. I wasn't honestly expecting that he'd stop, so it surprises me and the first thing that comes to my mind feels like it was ages ago, even though it was really only days.

"I'm sorry about the apartment." I stumble over the words and pause to get my breath not sure that he even knows what I'm talking about. Maybe I'm wrong, but he seemed so upset about my being in that apartment that it had to mean something to him.

"I just wanted to be alone and..." My voice trails off as the words disappear. I've never been one to have trouble finding words, but Jimmy doesn't make it easy.

He turns around and I can feel his eyes on me more than I can see them in the dark. He clears his throat and speaks quietly as if uncomfortable. "Paula, I need to pee. Would you just wait over there or turn or something?"

I bring my hand up to my mouth to stifle a nervous laugh and turn around, taking a few steps away from him. Jimmy seems like the last person to be concerned about doing his business in front of someone like me.

After a moment, the leaves behind me rustle and I turn to watch Jimmy step through into the half light of the campfire. At first we don't say anything. I don't move, and he stands near me though not exactly next to me without looking at me.

"You do realize," he says with a pause before glancing at me, "this was all my fault."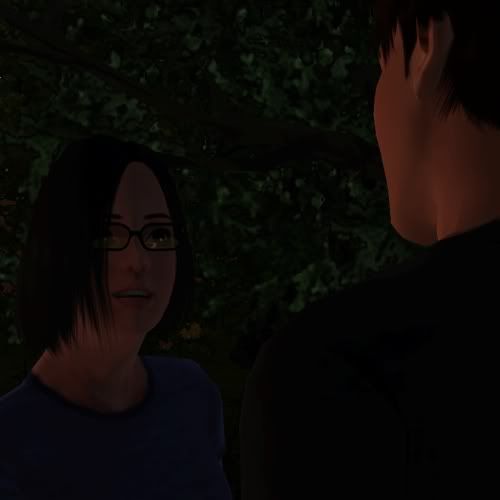 His mouth is in a straight line. I'm still not quite sure what happened yet. We haven't spoken about it at all. Maybe that's part of why I am standing here now in front of him in the dark when I should be sleeping.

I look down at the ground, a pebble under my toes bothering me. "Alex never said anything."

"He probably blames himself too."

"He gave me a chance to go back."

"You think I would've let him?"

The quiet between us prickles at me and I run a hand up my arm. "Who's Mary?"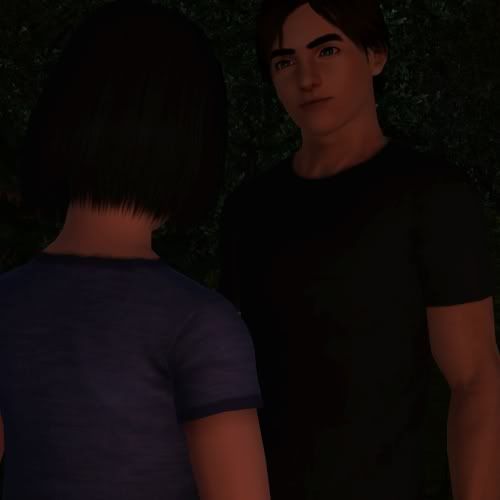 Jimmy glances at me sharply then. He shakes his head. "Ask Brandon if he wants to share. When he's done being pissed at me."

There is something else there, and I'm not sure what. Between the two brothers, Jimmy is the one with the rank and power. He's the future leader and all. But I can still sense something other than a brotherly concern. "You say that like it matters if he gets pissed at you."

That makes the hint of a smile appear on his lips. "Oh yeah. 'Course it does. I'm just thinking about my future."

Perhaps it's just the air, but I find my hand rubbing at the back of my neck, massaging down the hairs. "What do you mean?"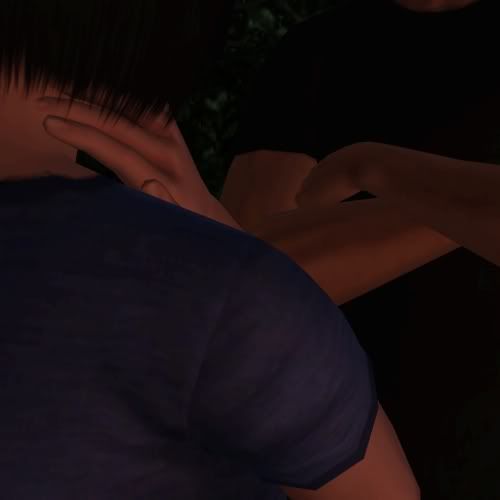 "He's the next leader. Not me."

My mouth drops open slightly at that. I have to fight my mouth closed and work to swallow. But it makes sense hearing it from Jimmy. Brandon cares about people. He understands them better. He can't read minds on purpose, but still, catching thoughts gives him an advantage over whatever Jimmy does. Jimmy's mind is completely isolated, while Brandon's is a part of any group he's with. Who else would be better for the job than Brandon?

"If he hasn't decided to step up after this, I don't know what else I can do."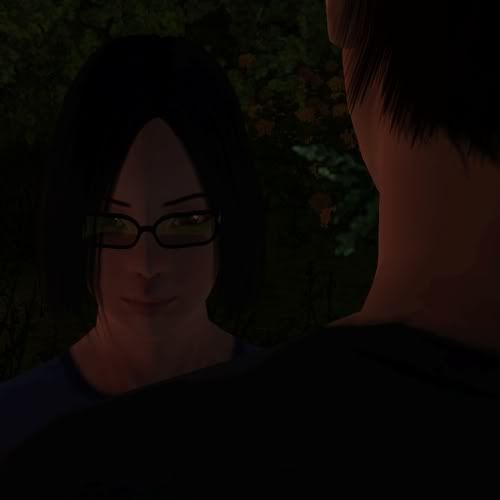 Next Chapter -->




***********************




I feel like I should keep quiet, but I will link to the entries from right after Paula got to Henri's. The first breakfast where Jimmy talks to Brandon about accepting his rank. And after breakfast where Brandon talks to Paula honestly about his rank.

Also, I have to say here that Qui totally called this way back in chapter 4. (See end comments. =o again!) I didn't even know then that Brandon was the one to actually be the leader. That chapter wasn't meant to be a hint, it was just a character and world building chapter.