This morning I wake up with my stomach tied in so many knots, I can't tell what I'm feeling.

Today is the day we head out to the village. That makes it easier to face the day somehow. It's something different. Brandon assures me it's safe. It's what they work to protect. A very valuable area full of resources.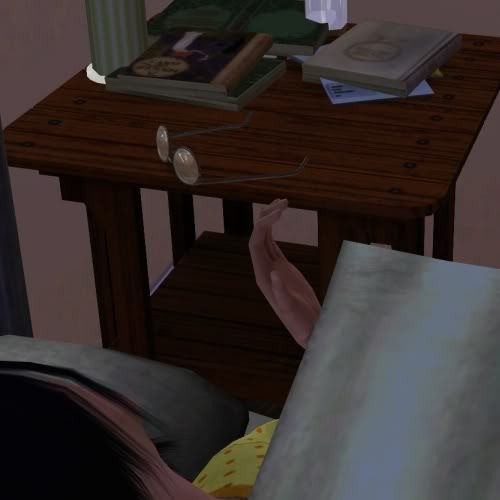 Before I even stand up, I reach a hand out from under the warm covers to grab my glasses sitting on the side table. The small white envelope sticking out of one of my books catches my eye and I pause. Right after we got back from Angel's, I put the letter into a book and tried to forget about it. It can't make anything better. No good news can be contained in that letter.

Some part of me knows Mom would not have approved. She might have something important in that letter. Maybe a warning about Henri or some wisdom that will make it easier to deal with him. But then Mom did the same thing herself. She can't really judge me for not wanting to face the truth right now. She did the same for 16 years with me.

I rub at my face with the palms of both my hands, pressing them into my eyes a little too hard as I take a deep breath.

Hopping up, I put on my clothes for the day and head out of the room to use the rest room. Brandon is already cooking, the small living room is tinged with the warmth from the pan. The smell hits my nose and my stomach burbles, but I halfway smile. After only a few days, there is something nice about waking up to Brandon's cooking. It's a routine for the both of us, and very comforting for me. He can't know that breakfast was the only meal mom and me really had a chance to have together. And at the thought, my hand falls over my chest and begins to gently press as if that's enough to stop the pain.

As I do that, I glance up, my eyes falling on the sight of light gray eyes watching me like a predator watching prey and I freeze.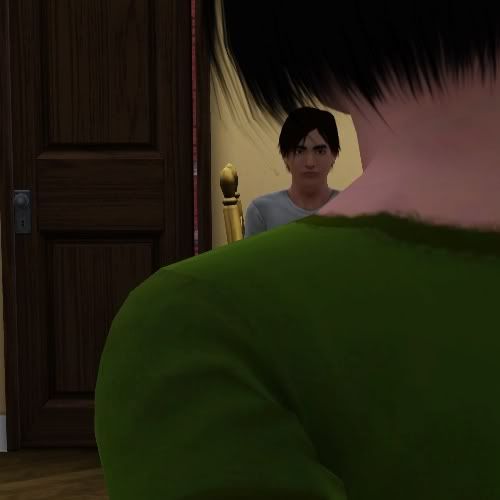 "Good morning," he says, his face appears blank, unreadable, but there seems to be something light to it. A natural curve to his lips that is almost the shadow of a smile.

Henri's second in command sits at the kitchen table, one arm draped over the back of his chair with the other resting on the table, and he watches me. "Uhm, good morning." My voice hardly comes out of my quickly tightening throat. Right away I want to hide. But I can't back down. Not with a predator in the room. Forgetting my original destination, I have a seat on the couch where I can catch a glimpse of Brandon who steps out from behind the counter. His eyebrows are pulled down slightly, not exactly angry, but he's not happy either.

"Paula," Brandon says with a slight bit of hesitation before he continues, "this is Jimmy. My brother. He invited himself over. And he expects food too apparently."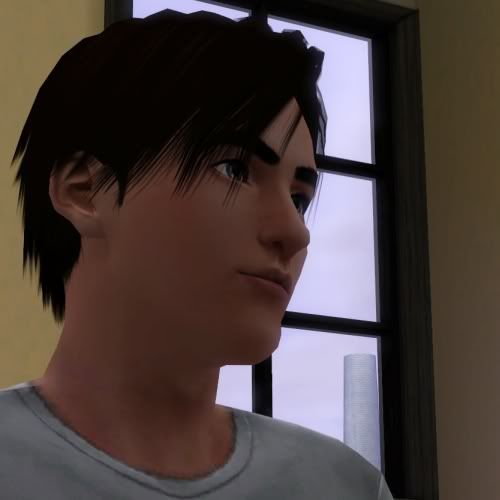 I glance from Brandon to Jimmy sitting at the table. I'm sure he's smiling now though it's only a subtle pull on his lips. Clearly he's aware of my surprise. Why wouldn't Brandon have told me this?

"You two could always come over to my place," Jimmy says as he watches Brandon go back into the kitchen to get the pan from the stove. "I'd make you breakfast."

Brandon scoops the food out onto three plates before he steps around to hand Jimmy one. "There's a reason I don't eat at your place: Questionable meat source."

Jimmy accepts his plate from Brandon. "For a second there, I thought you were going to insult my cooking."

"There's that too." Brandon hands my plate to me. Even as he jokes with his brother, I can see he still has that mature look to his eyes. "But the other is more of a concern."

"You eat canned meat and you're talking about my bacon being questionable?"

"At least I know where the canned meat comes from."

"You ate it all the time without complaint before," Jimmy says as Brandon sits down at the table, pulling his chair out a bit to sit across from Jimmy.

"It's not like I had a choice."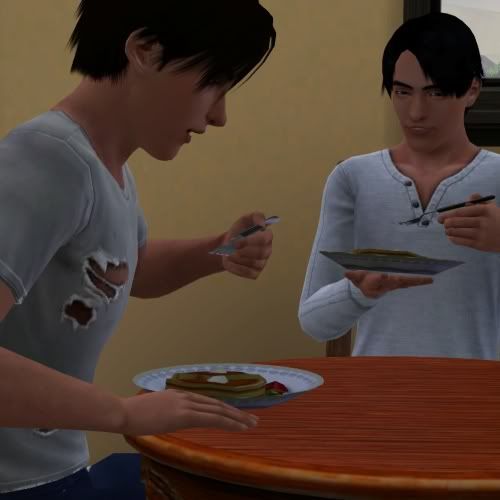 I eat my food slowly, watching the two of them chatting back and forth, praying that Jimmy doesn't turn his eerily light eyes back towards me. Up close, he's nothing like what I expect evil to look like. He looks almost normal as he smiles at Brandon, casually sitting back in his chair. His hair falls into his face, but he doesn't mess with it like Brandon does. He wears a surprisingly ratty old shirt and an old pair of jeans. I can't help glancing from Jimmy's face to Brandon's face to see if I can find a resemblance between the two. From what little Brandon has said, I'd guess that it isn't Henri who's their parent in common, but their mother. Other than that, the only thing I know for sure is that his brother is the older one, though with the two of them sitting together, somehow it's almost hard to tell.

Neither of them look at me. Brandon says, "Please tell me you're not going to the village today."

A half chewed piece of fruit makes its way down my throat. Jimmy going to the village? Quietly I pray that he isn't.

"Can't tell you that. Should I just not say anything?" Then he actually does smile at Brandon, a real little smirk directed at his brother that is so natural it almost hurts to see it knowing what I know. How can someone so scary be so normal at the same time?

Suddenly it hits me, that thought from last night, and I think, "Who are you when you're not around me?"

Brandon's head is down over his plate as he scoops up a bite of pancake, but his eyes lift up to fall on me.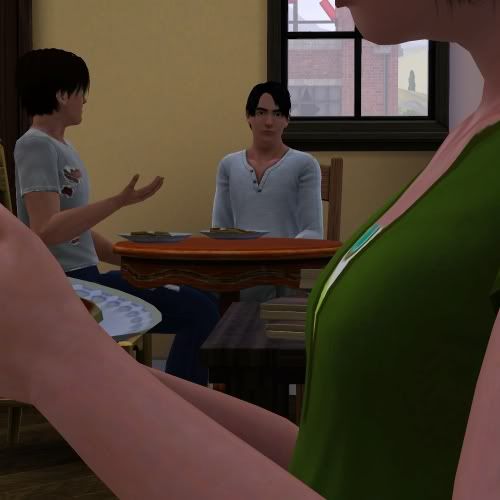 Jimmy glances over at me then. I catch his gray eyes sliding over to me right before he turns back to Brandon. "So have you told her already?"

Brandon pauses, his gaze falling on his brother. "I'm working on it."

I'm sure they are talking about me. I watch the both of them looking at each other over the small table. Jimmy raises one thick eyebrow in an unspoken means of communication between people who know each other too well.

"Do we need to do this now?" Brandon asks in a low voice.

"I'm surprised you waited this long already."

I don't like the sound of this at all. Despite this one lapse regarding his brother and Henri's second in command being the same person, I trust Brandon. Whatever it is that Jimmy is pushing him to tell me can't be for my own good.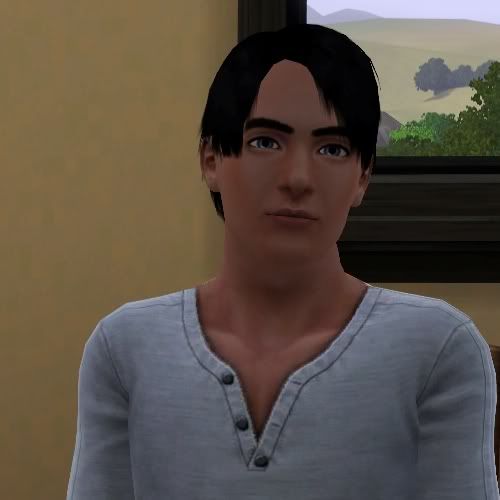 Brandon wipes at his mouth with his hand before he turns to me, his blue eyes softening. "I catch stray thoughts."

I'm not sure what he's saying at first or what it means. "Like a mind reader?"

"Yeah, but I can't control it. Thoughts that are really strong reach me. The only exception is Jimmy," Brandon says with a slight nod of his head towards his brother. "And I have a few guesses about that having grown up with him. The main one is that he just doesn't think."

"Sometimes thinking just gets in the way," Jimmy says with dead pan seriousness.

"I can also connect minds. But they have to be trained for it and familiar to me. It's not perfect, and it's not easy. Still, I can't control their minds and they don't seem to hear mine.

I glance from Brandon to Jimmy who now seems to watch me, scrutinizing my reaction to this news, and I'm not sure how to react. Somehow, I never thought to ask if Brandon had powers. I sort of just assumed that because I don't have powers, he must not have powers either. But now that I think back over the last few days, I probably should have known. There were plenty of times he seemed to understand me too deeply. He knew what I needed usually when I needed it. And it's like a light bulb goes off. I wonder if that's why after so short a time together we're so close.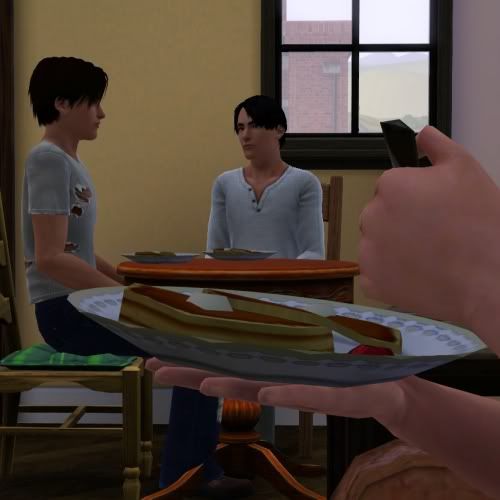 Brandon clears his throat, his hand scratching just above his ear. "That might be." When Jimmy turns his cool gaze on Brandon, Brandon explains the thought he obviously caught from me. "I bond easily."

Jimmy nods, a tiny stern nod. His mouth is no longer upturned in that tiny little smile. Now it's a straight line that almost reads like annoyance.

"Why didn't you just tell me this before?" I think of all the thoughts I've thought around him, suddenly slightly embarrassed, and then I try to push them away.

Brandon looks slightly abashed, but it's Jimmy who answers. "Because you're Neutral. And human."

Things are awkwardly quiet between the three of us. It takes a moment, but then I realize that the unspoken assumption both of them are making is that I wouldn't have been able to handle this information well.

I hold my plate on my lap, thankful for the thing which helps to hold my hands steady. "So, uhm, why don't I have any powers?"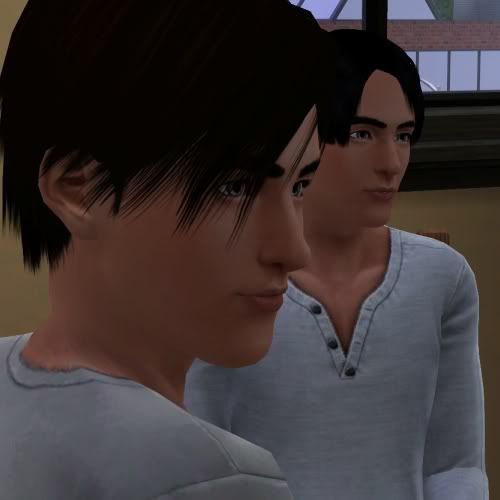 Both Brandon and Jimmy look at me with matching blank expressions, and then I sort of see a similarity. There's a similar set to their mouths and a clarity to their eyes that makes it a little unnerving to have both sets on me.

"That's complicated," Brandon finally says. "You could just have weak powers."

Jimmy brings a hand up to rub at his chin. "Not everyone is born with powers even if their parents are experiments."

Breakfast is pretty much over after that. Jimmy finishes off his plate and heads off with a vague, "See you," that I decide I distinctly don't like.


Next Chapter -->



~~~~~~~~~~~~~~~~~~~~~~~~~~~~~~~



Ok, who didn't see that coming? XD I will say that Rachel was the first to guess that one. WTG!

This week not only is this chapter longer than normal, but I'm giving you extra reading which I hope some of you find interesting. New profile up on Jimmy. (I think I mostly just love taking pictures of him.) And an entry about powers.

I'm taking next week off since I've given you enough reading for two weeks here, lol.