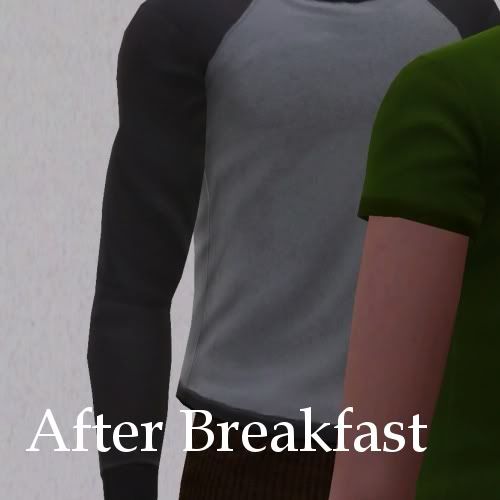 After they finish, they get up. Henri glances over at me like he's not sure I'll remember.

"I got it." Cleaning up is definitely something that I can do.

"You'll be fine," he half asks and half tells me. I just nod. It's going to be my first day alone in his house, but I'd have to assume that this is one of the safest places to be. I mean, it is his place.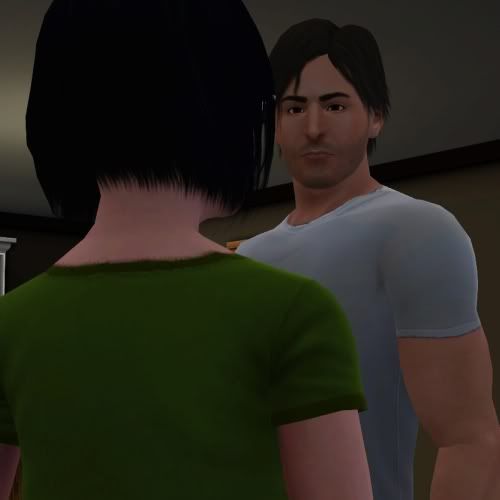 Brandon slows down to talk to me as Henri and Jimmy walk towards the door. I don't want to hold him up, so I walk with them. Henri leaves quickly, but Brandon stops just by the threshold.

Jimmy stops just on the other side of the door and turns to look back at us. "You've got five minutes," he says. "Don't make me have to come back."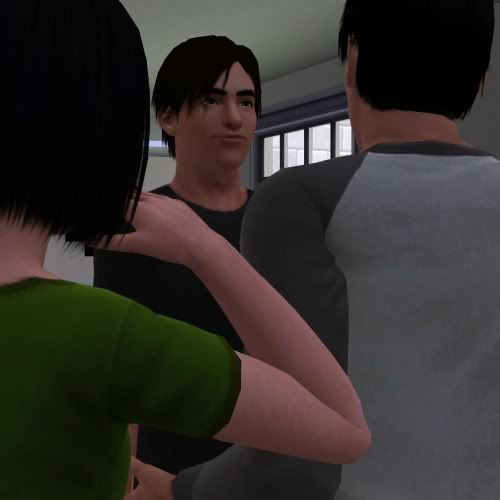 He sounds so stern, I look up when Brandon responds, "Yes, sir." Then I'm aware they're both teasing each other again but with faces so straight it's easy to miss the way one corner of their mouths rise up in similarly subtle smirks. Jimmy walks off after Henri, and Brandon actually smiles at me. "He's being nice today." Brandon leans against the frame of the door sticking his hands in his pockets. "Are you okay?"

I nod. "I admit I was surprised that I have a bed. It even has a blanket."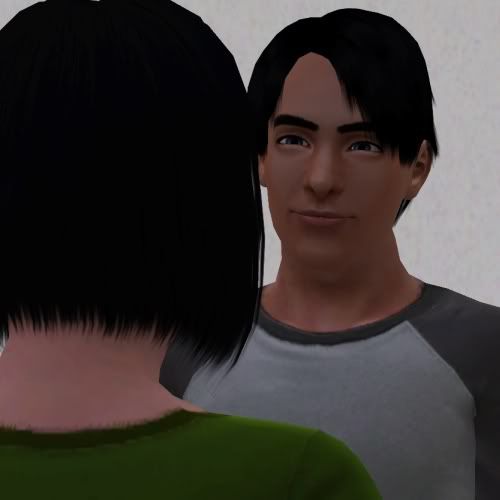 "You were expecting him to stick you in a closet?" He grins at me, catching the strong mental image. "I guess there is a plus side to not getting your hopes up."

Leaning against the building, his friendly smile turned on me, he looks so young. I've never asked him how old he is exactly, though I can guess probably only a few years older than me, probably in his early twenties only. But then there's a slight sadness to his eyes which dims his smile a bit. Softly he says, "I guess you're getting the idea that I'm high ranking already."

I've noticed the full tattoo of course, same as Jimmy's, and I'd assume the same as Henri's if he has one. The breakfast talk sealed it, but I wasn't about to ask because I didn't really want to know. So all I do is nod while trying to keep my buzzing thoughts close to me, mentally holding tight to them.



"The stuff I've done isn't witnessed by a lot of people." I can see that mature look of his again. It settles in his eyes, making them appear clearer somehow even as the rest of him looks a little older. "Most of the others who don't know assume that I got my rank because of Jimmy and Henri." Brandon takes a hand out of his pocket and runs it through his dark hair, pushing it back from his forehead. The move is always useless, his hair falls right back onto his forehead. I watch the strands fall from his fingers one by one.

"So they want you to show the others." I say, only half glancing at him. In the time I've spent with Brandon, I learned to trust him completely, but now I realize how dangerous that is-- to reach out and pick someone to trust before you know all the facts about them. This is a thought I try my best to keep close to me, but I'm sure he can read it on my face.

But he doesn't say a word about it. I can feel his gaze still on me when his hand goes back to his pockets, his hair still in his face. "The ranking fights are optional. They come around every few months. It's something to do." He shrugs. "Mostly those of lower rank fight to gain rank and get noticed. It's the perfect time to demonstrate abilities. Usually all the top ranks will fight one last time- from beginning to end taking on any challengers and without losing. After that not much more needs to be done. Once you prove yourself, you never really have to do it again."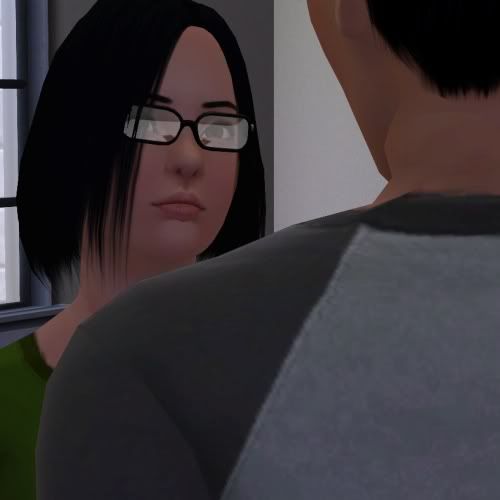 I glance up at him when he pauses, realizing that I was staring down at the floor. I push my hair behind my ear as he looks away, his arm still in contact with the wall as his eyebrows draw down in a hard, serious look.

"I don't want to be like them." He looks back at me, his eyebrows still down. "There's certain expectations that come with the rank. I'd rather not deal with it."

It seems that neither one of us really want to be here.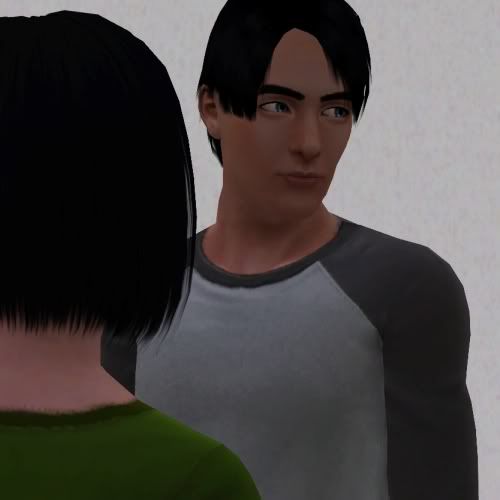 Brandon turns his head, I get a sudden tingle that tells me to turn too. At first I worry that Jimmy really did come back for Brandon, but it's the green eyed guy from the village with all the tattoos. He comes through wearing a tank, but even in a normal piece of clothing, his tattoos stand out against his darker skin. The way he smoothly moves over to us with the hint of a friendly smile makes me think he's almost being careful as if he didn't want to startle me like I'm the wild animal that might bolt. His movements are definitely different from anyone else around here even Jimmy though I'm hard pressed to explain how exactly.

He stops just before us, his green eyes landing on Brandon with a slight upturn. "Jimmy sent me to get you so he wouldn't have to," Green Eyes says with a smirk. There's a slight accent to his speech that I am completely unfamiliar with.

"He is being nice today." Brandon crosses his arms.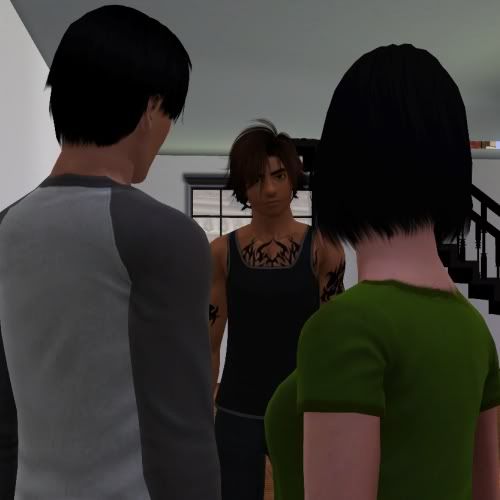 Green Eyes glances at me through his long hair which falls into his face. He looks to be around the same age as Brandon, but at the same time I gather the sense that he's done plenty of living in his own way. I'm not sure where I get that idea from, and so I pretty much assume it's just all the tattoos I can see on him.

I catch his eyes again, a little embarrassed to realize that I'm probably staring, but he's looking at me too, the curiosity clear in his gaze.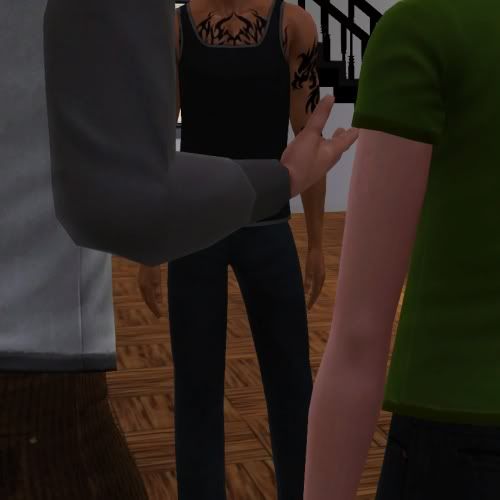 Brandon motions towards me as he looks at the green eyed man. "Alex, this is my sister, Paula, of course." There's a slight emphasis on "my sister" which I'm sure is also supposed to be unobviously obvious. "Paula, this is Alex. You'll probably see him pretty frequently. He'll be around keeping an eye on things."

Brandon says it casually, but right away, I glance up at him in surprise, my mouth falling partially open. He means that Alex is going to be keeping an eye on me.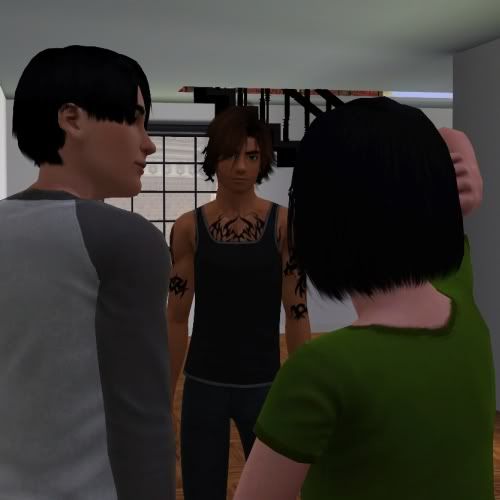 The idea makes me uncomfortable. I hate to be enough trouble that someone has to actually sit outside and watch me. And what do I know about him? How do I know I can even trust him?

"He's all right," Brandon says as he looks down at me, his mouth curving slightly in a way that appears meant to comfort me. "Just don't look into his eyes. Oh, and if he says anything inappropriate, just smack him with one of those rolled up papers."

I'm sure my eyes are huge at the mere suggestion of smacking any one of these people with anything. Brandon pats my shoulder, another comforting smile directed at me, and then he and Alex leave, walking down the stairs with their friendly laughter trailing along behind them.


Next Chapter -->




********************************




Info on the ranking fights can be found here. Just a cursory overview really.