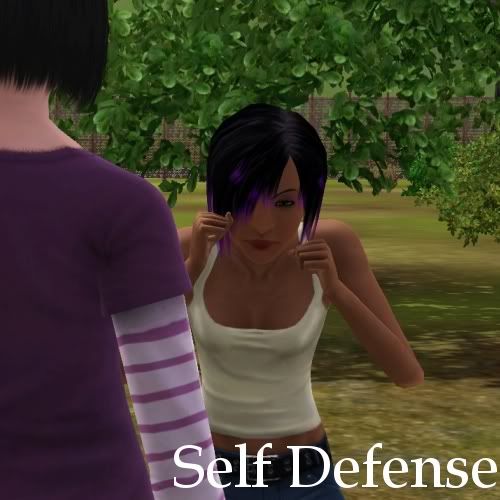 "All right. I'm going to teach you self defense."

Maria smiles at me in a very friendly way, a hand on her hip like she's just proclaimed I need a make over. We're here ahead of the others, and our problem as I see it is that we're lacking in things to do. If I'd thought ahead, I probably could have brought a book and had her practicing reading. Instead she's going to show me what she knows.

"What? Me?" I can't help looking at her in disbelief though she is very serious.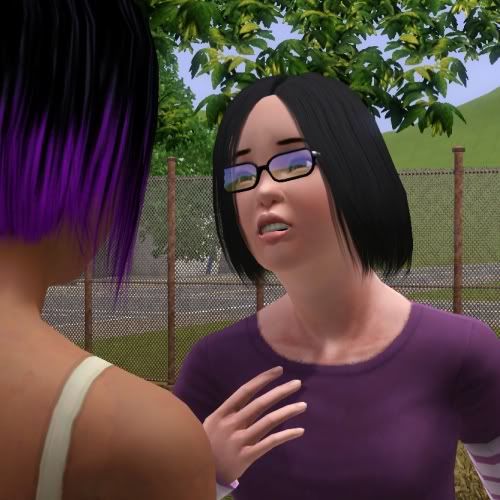 "C'mon," she says. "It's easy."

I blink a few more times at her. I've never been very athletic. Plus I doubt that there's much I could do if any one of these people ever really wanted to hurt me.

We stand in the back of a factory that's overgrown with weeds and plants and very large trees. Maria came and got me from Henri's place and has been chatting with me the whole way until now, when she looks at me with clear intent and possibly a little humor at my reaction.



"Paula, focus. C'mon, we're going to do this." She walks over to me with a look on her face that is simply too determined. I try not to laugh for nervousness, especially when she begins in a very serious manner. "Okay, first lesson-- weak points. Besides the obvious, which guys'll guard closely expecting you to attack them there, we've also got eyes and throat."

I don't stop to think. The words roll off my tongue before I realize I'm doing my best to antagonize her. "What if they're tall?"

"Paula..."

"It's a valid question," I say, still being purposely obstinate. When she gets that flushed look of annoyance, I have to hold back my laugh. She's one of those people who are deceptively small and cute, but you obviously don't want to make her angry.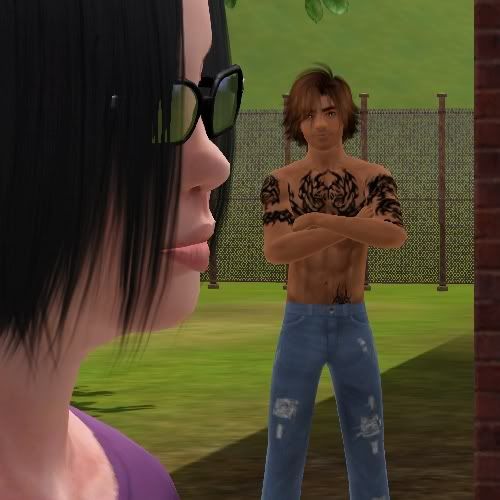 There is a laugh though. Maria and I both pause and turn towards the sound. Alex leans against the building with a smile, the muscles of his long torso curve ever so slightly as he leans, and I look away. Are they allergic to shirts around here?

"She's right," he says with his slight accent. "It is a good question."

Maria crosses her arms. "I'd really prefer that you don't agree with her or we'll never get anywhere."

"She can practice on me." Alex stands up straight and walks over towards us. He's tall, close to Henri's height, but with a much thinner build. Still, I don't relish the idea of him standing in as a training dummy.

Maria thinks about it, and, probably seeing something really amusing happening in ten seconds, grins with a glint in her eye that's clearly aimed at me. "Sure. Have at it."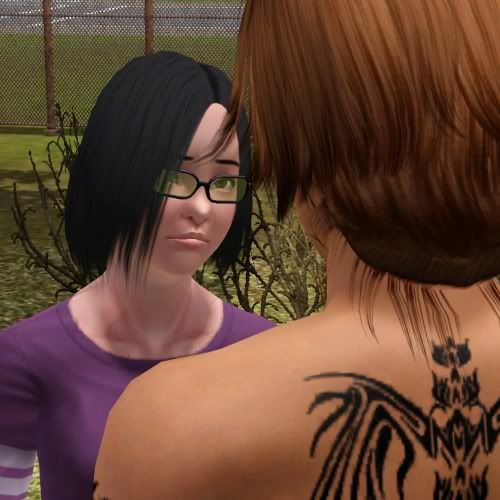 "Are you serious?" I ask incredulously as Maria steps out of the way to be replaced with Alex's tall form in front of me. There's a friendly grin on him as if he's amused and at the same time trying to not worry me. But a friendly smile on anyone around here probably should worry me.

He takes a step towards me, mimicking someone more threatening. And I take a step back, unsure of just how serious to take him.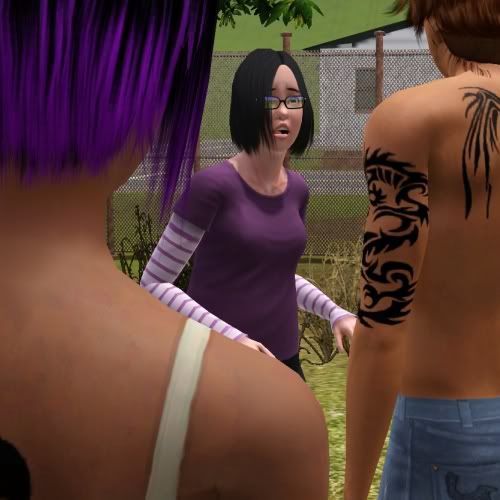 "Don't give ground," Maria says from behind him. "Never let him herd you. Don't be defensive; be offensive."

"Would it help if I told him he smells like a cow?"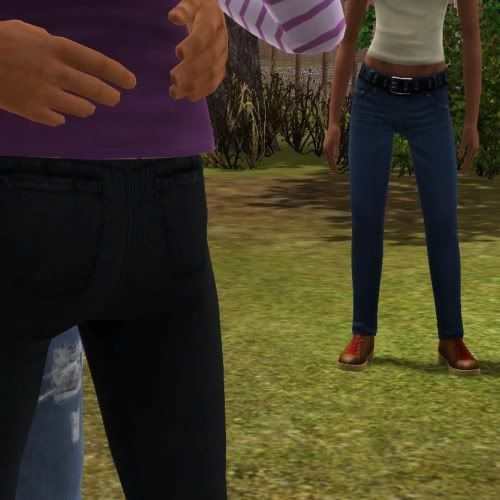 Maria groans; I laugh nervously. And Alex takes that moment to swoop in, half tackling me in one smooth swift motion. His arms wrap around me tightly and I freeze. With the warm skin of a firm body pressed against me, I can't think. My brain goes blank trying to ignore Maria's laughter and my own hot cheeks.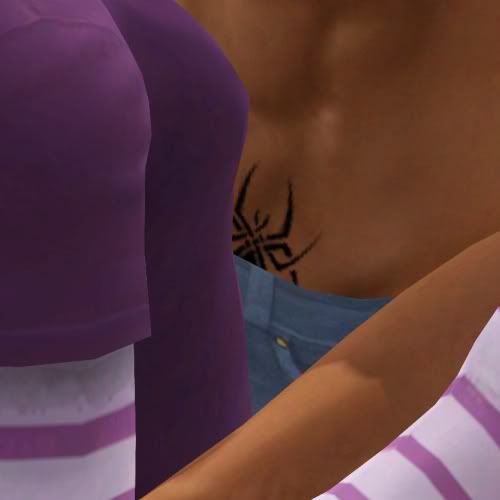 I hear him chuckle and his grip loosens so that it's less like a hold and more like a hug. When I glance up, I'm faced with his friendly, unassuming smile. But as if that isn't embarrassing enough, I hear a very familiar voice ask with humor clear in his tone, "What's going on here?"

Alex's hands haven't moved from my hips, but I'm ready to bolt when I see Brandon with Mitchell and Angel beside him and a new friend who I haven't met before.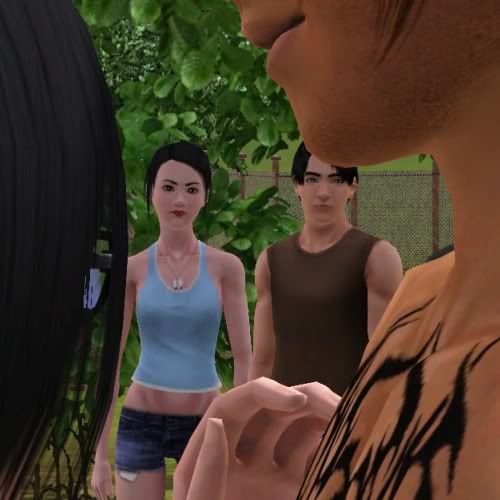 There is absolutely no good way to explain this.


Next Chapter -->