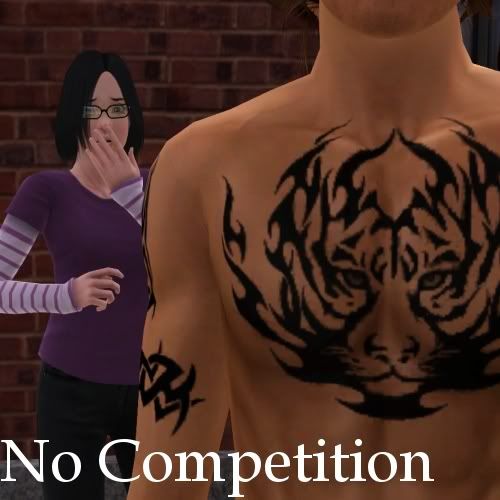 "Let's go."

Brandon smiles at Alex in a way I've never seen him smile before. There's a little threat mixed in with his normal friendliness. Is this the other side of him? The one he hadn't wanted me to see at first and now he's practically encouraging me to look.

Alex and Brandon step out as the rest of us all move closer to the old building to give them space. The black haired woman Brandon introduced as Kyrene stands at the end of the line of us watching the two of them with a smile on her face. Next to her stands Angel who quietly talks to her.

Mitchell, who stands between Angel and Maria, acknowledges me with a slight nod and a small little smile before turning all his attention to Alex and Brandon.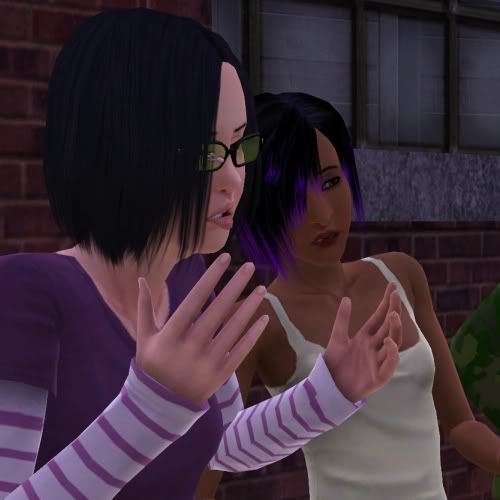 Maria is next to me. She whispers, "Oh this'll be interesting. They've never sparred together."

"They haven't?" It almost doesn't look fair. Alex stands taller than Brandon, his body longer and more lithe with its smooth and supple movements. Of the two of them, he appears to be the more dangerous one.

"Nope. That's Alex's disadvantage."

I glance at her just to see her serious look again. She has the same tight and slightly dangerous smile that Brandon had. One that can see bad things happening just from experience.



Brandon is very still. His body is thicker and blockier than Alex's making it look like movement for him would be so much more difficult than it would be for Alex. Alex makes his move, it's so quick that I almost jump when he lunges at Brandon who blocks him with hardly any movement at all before reaching out and tapping the left side of Alex's chest.

I notice it's oddly quiet. Next to me Maria is beaming. She looks like someone watching a normal sporting event back home which I guess is exactly what this is. Still, there is something about this that I can't help feeling weird about.

They go at it again, but this time Alex seems more focused as if he's learned something from watching Brandon. He uses all of the space around them tightly dodging before quickly working his way around to tap Brandon in the lower back.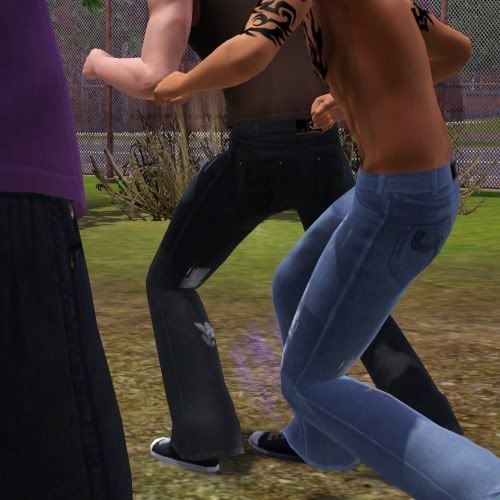 Brandon looks a little surprised. "That doesn't count," he says even as he looks over at Kyrene.

She nods. "I've seen it done. It would work."

Alex grins at Brandon as he concedes defeat, but his grin changes ever so slightly when Brandon calls on Kyrene to go next. As she steps forward, there's a gleam to Alex's eye. Brandon takes the place she had been standing in next to Angel.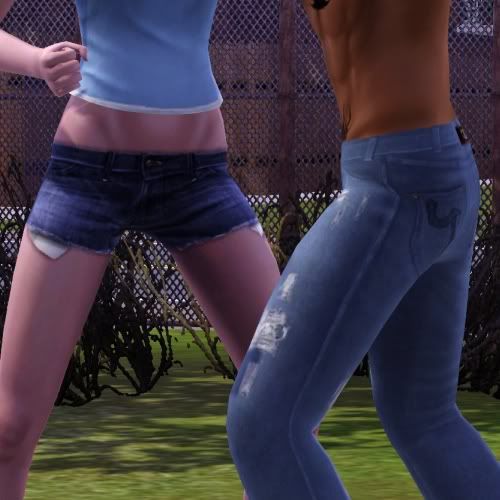 Kyrene's moves match Alex's, but that she's a bit flashier. She taunts him with every move, daring him to touch her before twirling out of the way of his attacks. Each of her moves uses the force of his own attacks to move past him, keeping him ever so slightly off balance.

Maria sucks in a breath next to me. "They've slept together." This quiet observation seems to surprise her and she looks at me and Mitchell almost half guiltily.

Mitchell leans in a little to ask quietly, "How can you tell that?"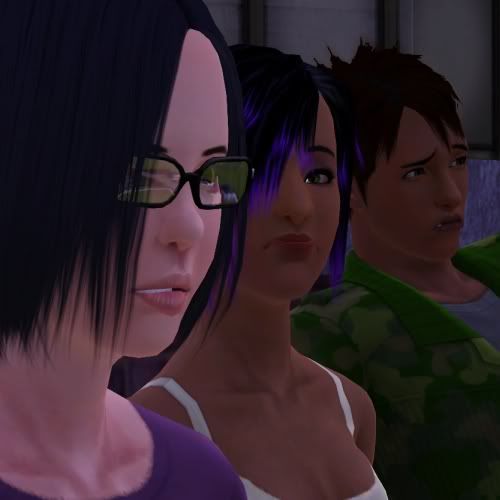 She looks from Mitchell to me, and for half a moment I almost think I see a bit of pity, but it could just be me projecting my own thoughts.

"She's playing with him." Maria's eyes trail back to the two of them still fighting in front of us. "She keeps touching him, distracting him by reminding him about it."

I turn back to watch for myself, and then I can see it too. She brushes against him as she dodges and even gets close enough to run her hand through his hair once. He shakes it off, but it is clear that she's got him off balance.

She's gorgeous. There is a confidence to her that shines brightly, a knowing of her ability in fighting and her effect on people.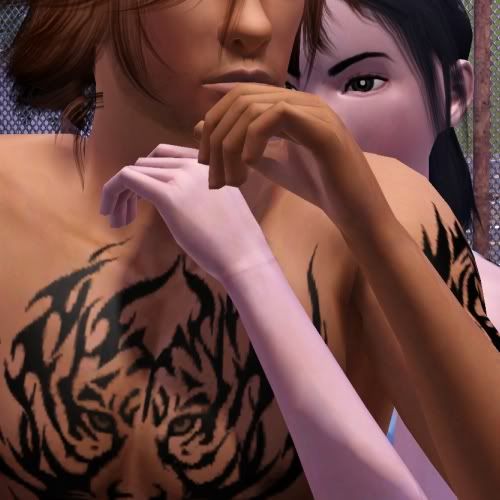 Kyrene moves quickly, sliding behind Alex and then running her finger along his throat in one swift move.

That creeps me out and I look at Maria with my eyes probably huge. "Uhm, what was that?"

She almost looks sheepish, but her explanation comes with no hesitation. "Kill tap. The spot that would disable your opponent if they were armed."

Another time my mind goes thankfully blank.

Alex gives in, his eyes falling on Angel.

Angel sighs, but he steps forward. "Why is it always me who has to fight her after everyone else gets their ass kicked?"

Brandon laughs. "You're really her only competition."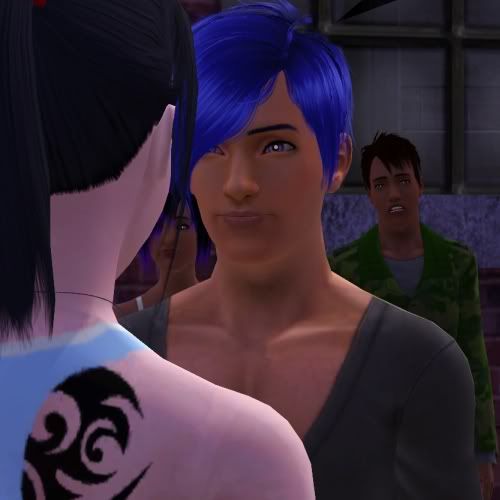 Next Chapter -->