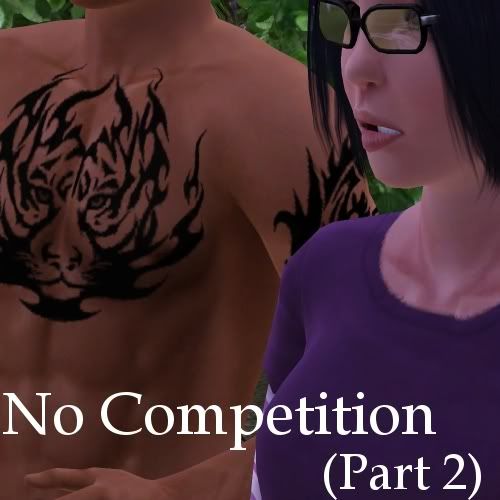 Instead of standing next to Brandon, Alex stands next to me.

I try to ignore him, but he's still very much shirtless and now with a light sheen of sweat over his shoulders and arms.

In front of us, Kyrene and Angel cautiously circle each other. Maria watches them intently as if picking up clues for her own fighting.

She glances at me and smiles. "These two are fun to watch."

They both look formidable. Neither is smiling; they are both very serious.

Meanwhile Alex is too close to me. I glance up at him before looking back to the fight. It seems like nothing is happening for the longest time. And then Kyrene quickly lunges at Angel. In complete defiance of gravity, Angel leaps into the air over her.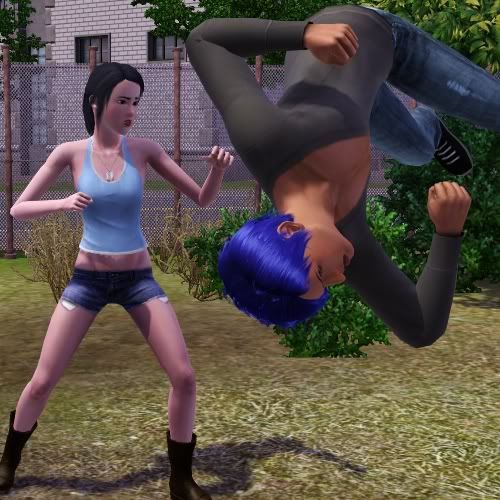 My mouth drops. I had no idea it was even humanly possible for anyone to leap that high. Compared to Angel, Kyrene looks reserved. He lands behind her, and when she turns, clearly ready to do one of her quick dodges, he somehow manages to catch her with a tap to her heart.

Then she breaks into a smile. "You are such a cheater."

Angel shrugs. "I can't exactly turn mine off, you know."



She rolls her eyes. "All right, this time I get to use my powers."

A sound catches my attention from around the corner of the building. Instinctively, I turn my head towards the crunching of the dried grass, but all I see is Alex's back before I feel Maria's hand on my arm gently pulling me back as she moves forward.

Everyone else has turned towards the two people walking up before I've even gotten a chance to see them. But I hear his voice and know who it is right away.

"Look what I found skulking around."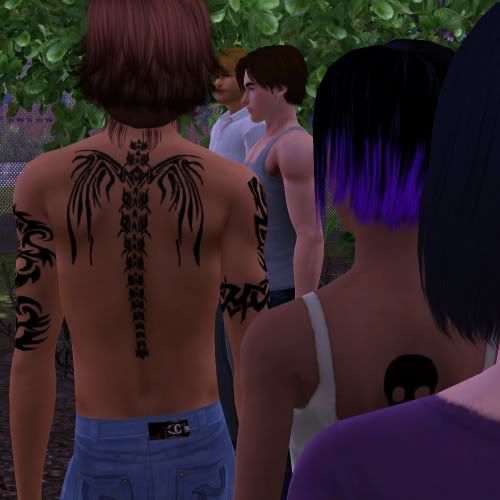 Jimmy stops just past Alex with a tall blond man standing next to him. Maria and Alex suddenly seem a bit tenser. Just the fact that the man has shown up here with Jimmy makes my skin crawl.

Brandon is the first to greet him, walking to him and actually hugging him. The move is surprisingly warm. Brandon is very genuine about it.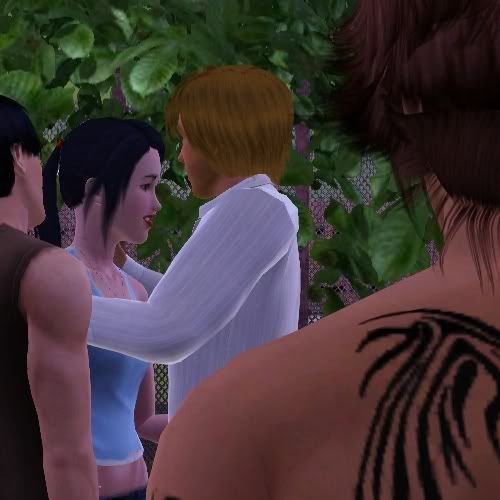 As Kyrene and Angel step forward to greet him, Maria looks back at me. "That's Aaron, Jimmy's best friend," she says in a low voice. "Stay away from him unless Brandon's there. He loves Brandon like a brother. Jimmy too. People joke that he's like a third brother."

I bite my lip. There was no third brother in the story. If there had been, I would think the story would be a much shorter story.

The blond man's eyes fall on me. I didn't think there would be anyone creepier than Jimmy.



Brandon introduces us. "Aaron, this is my sister, Paula."

I tuck myself a teensy tiny bit more behind Maria, glad to have her and Alex standing between him and me. I can see him eying me like he's sizing me up and clearly not impressed.

"You have a sister?" He turns back to Brandon with a glance at Jimmy.

Kyrene glances at me, and I wonder if she can see how uncomfortable I am being the topic of conversation. She turns back to Aaron and invites him to join in the sparring. The subject is officially derailed though when Maria steps forward.



"I'll spar with you."

For the second time today, my mouth falls open. Everyone's eyes fall on her, but the others are smiling like they'd expect something so unexpected from her. The only exception is Alex who appears as concerned as I probably do.

But with nothing more than a nod and a smile from Aaron, she steps out and faces him. She looks so tiny and young compared to him. Maria has a small little smile on her lips, respectable but confident, as she stands steadily before him.

Everyone rearranges themselves to watch. Angel stands next to Mitchell, and Alex moves over to stand next to me with a look like he's thinking about grabbing me and running off. Kyrene stands next to Alex, her smile gone as she focuses on Maria and Aaron.



Standing a tiny bit off from us are Brandon and Jimmy who seem to be speaking to each other quietly as they watch.

It's then I notice Aaron's clothes. They're strange compared to everyone else's. Everyone else wears clothes that are like something you'd find at a second hand shop, all well used and all very casual. But he looks dressed up. He wears a button up shirt, untucked and a pair of grey trousers. He at once looks ridiculous going to spar in that get up and at the same time absolutely terrifying as if he's just that confident in his abilities that he's not even concerned with scuffing his very expensive shoes.



His eyes are sharp as he watches Maria. She has a similarly determined look on her face. I glance at the others, and everyone is watching them closely. Except Alex. He looks down at me and I turn away again, almost missing Maria's lunge.

She moves quickly, using her small body to her advantage. But he's quick. He taps the back of her neck before she even has a chance to turn around. He hasn't even moved. Maria isn't discouraged though. She has another go at it which seems to surprise him and put a smile on his face.



A bit of movement from Kyrene catches my eye. She glances at Alex, her eyes quickly flicking to the other side of the building before she notices me looking up at her. She mouths one single word at both of us. "Go."

It doesn't take more than that. Alex grabs my wrist and starts off in the direction Kyrene pointed us in passing by Mitchell and Angel who both glance at me-- Angel with a tight smile and a nod as if in complete agreement that I should go.



I glance back just before we round the corner and see Maria apparently standing triumphantly. For a second I pause, but Alex tugs me along, clearly wanting to get as far away as possible from the tall blond man.


Next Chapter -->


**********************

Just for fun, I've put up a little blog post with the "outtakes" from these last couple of chapters over here.