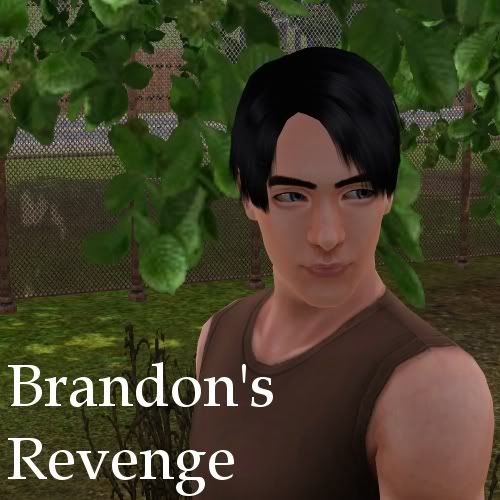 Paula and Alex were gone.

Maria had surprised herself and everyone else with a tap on Aaron. Brandon had turned his head to look at Jimmy who was already laughing, and he'd seen Paula slide around the other corner of the building as if she was being pulled.



In a large group of friends like this, it was difficult to catch clear individual thoughts. It was why he hadn't noticed Alex decide to take Paula.

Brandon considered meeting them at the front of the building, but the second the thought popped into his head he saw Pat's disapproving look with her knowing smile fighting for a place on her lips. "You're trying to protect her, aren't you?" She'd said after having met Paula at the village. "You know, at some point she will need to face the reality of living out here."

Alex was a good person. Brandon had known him long enough to know that. Paula was in no danger with him. And Alex knew better anyway, especially now.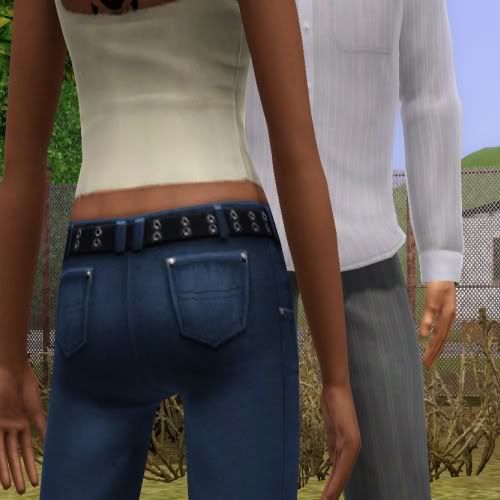 Aaron was looking down at Maria. She did look very small compared to him, but she stood fiercely in front of him, her thoughts reminding herself that it wasn't an accident she had tagged him. He had taken her serious, but he hadn't been fighting at his full ability knowing she was still in training.

"Respectable. Jimmy's been working with you too, hasn't he?"

Aaron was not an easy person to like. Brandon had known him for his entire life, and he'd seen how people reacted to him. He heard it in their thoughts. Most people didn't know him and hadn't seen him move, but still they were wary of him the same way they were wary around Jimmy. The same way some were becoming wary around Brandon.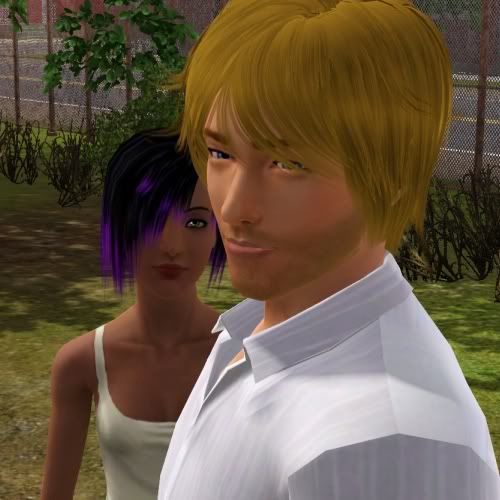 "Why do I feel like I was set up?" Aaron glanced over at Jimmy with his lips pulling back in a grin.

Alex didn't like Aaron. He made him nervous, but if there was a specific reason why, Alex never thought about it strong enough for Brandon to catch it. The only loud thought Brandon could really catch from Alex was that Aaron was dangerous. It was a very clear thought, and it intrigued Brandon. Most people just felt uncomfortable, but Alex had a very complete and clear thought.

"You're looking a little distracted," Jimmy said to him pulling him back from his thoughts. Sometimes Brandon swore Jimmy could read his mind. "Why don't we spar?"

Brandon laughed. "So you can embarrass me in front of everyone?"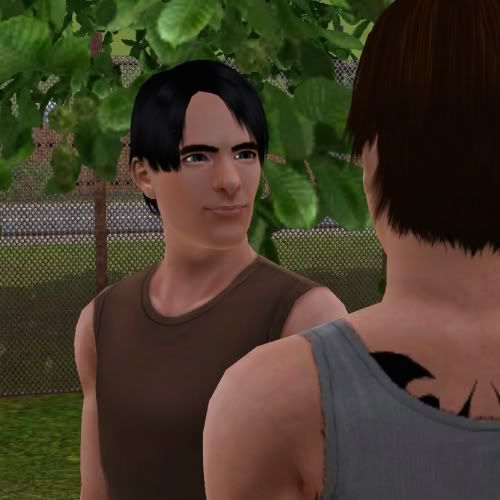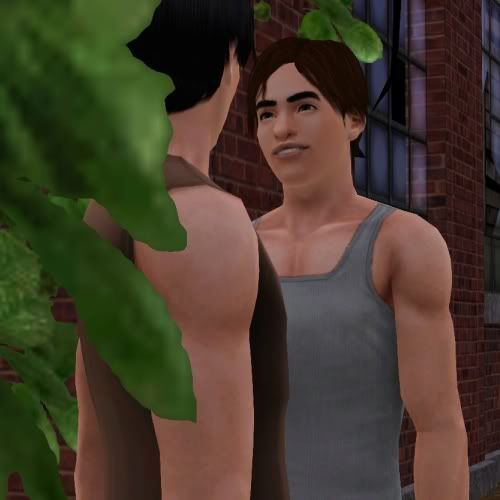 "That's the plan." Jimmy grinned back at him.

"Asshole." But Brandon couldn't help smiling back even as they moved out to take their spots on the grass.

Brandon had to focus. He pushed away his thoughts and focused on his brother. Jimmy moved fast. Brandon teased him about not thinking, but he suspected it was true. Jimmy didn't think. He moved on instinct in the same way he read people and situations. Even Kyrene and Angel had trouble fighting him as they'd usually end up reacting more than attacking until he finally cornered them.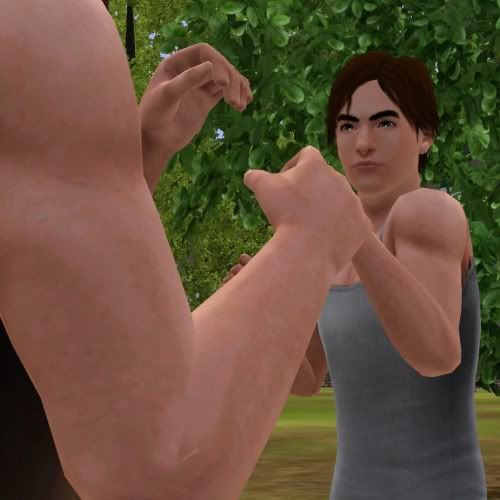 The trick was making that his strength. Jimmy would come at him, and he'd keep coming.

The corners of Jimmy's mouth turned up as if he could just see the thoughts in Brandon's head. The hair on the back of his neck stood up. He was a creepy bastard when he wanted to be, and sometimes when he probably didn't want to or mean to be.

Brandon waited for Jimmy to make his move. He couldn't help feeling like a kid again, remembering that more innocent time before the stakes were made so crystal clear for the both of them, before he realized how bad it hurt to lose.

Jimmy lunged at him holding nothing back. Brandon blocked his attacks, taking the defensive and letting himself be herded back a few steps. He was reacting, his mind cleared, watching for his moment.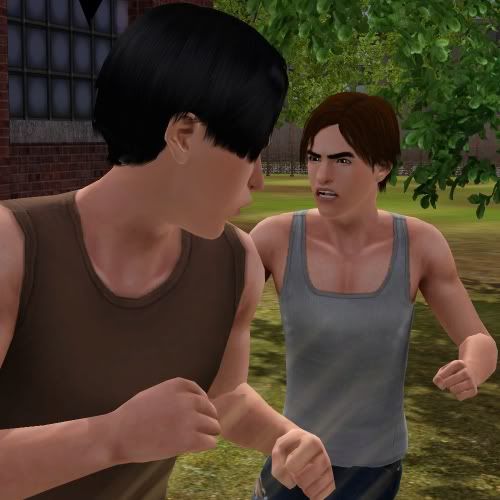 It appeared. One fraction of a second. Brandon reached out, tapping Jimmy's throat hard enough to be sure Jimmy would feel it.

Jimmy stopped, a smile of surprise on his face, but there was also something else there. It almost read like a bit of pride even, but Brandon didn't linger on that thought. The others were very quiet, though Aaron was laughing and Maria looked like she was ready to cheer.

Jimmy laughed too. "Bastard."

Brandon grinned at him. "That is for fucking with me."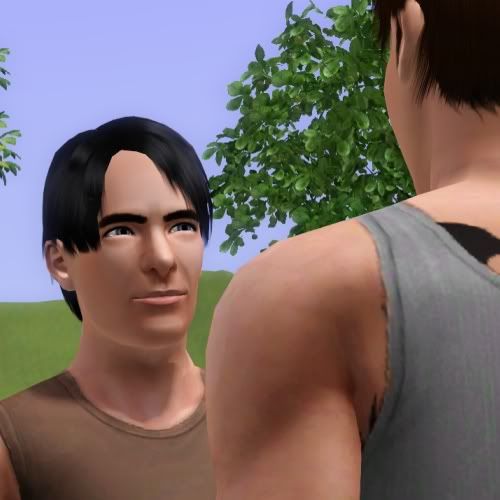 Next Chapter -->

**********************

This one's for Shadey who gave me the idea accidentally over at the VSS forum. Brandon's getting Jimmy back here for this chapter.

Since Brandon was the focus this chapter, I thought it would be interesting to post up the test pictures I took of him and Pat and him and Kyrene over here.

Another post that might be interesting as well (which I said I'd post two chapters back in the comments) would be the one on body shapes.