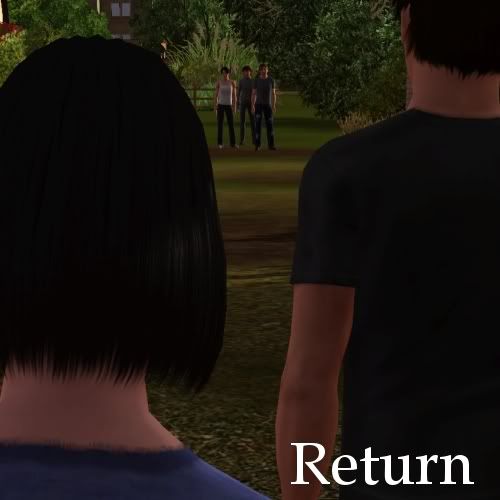 "There they are. Alex, stay back."

Alex glances at Jimmy with a furrowed brow. Kyrene smoothly glides between Jimmy and Alex, gently tugging him and his daughter, Odessa, away. His eyes land on me for a moment before they glance past me, and then he goes with Kyrene, away from us.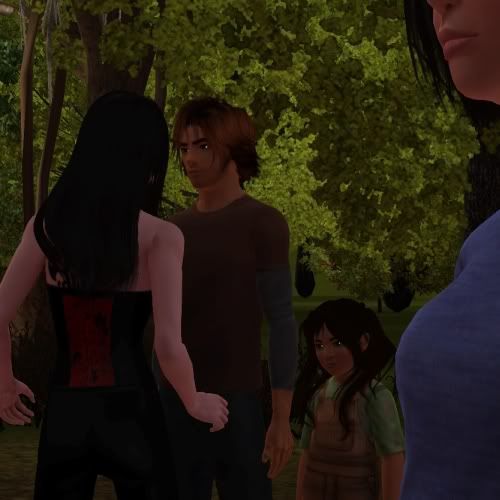 I hesitate and turn to look in the direction Alex's eyes last faced and there I see them, both walking towards us, huge shadows coming from the village. Both of them broad shouldered with shadows covering their faces.

Jimmy grabs my arm and pulls me with him towards them. "You're okay, right?"

I glance from his arm up to his face as I follow along.

Jimmy gives me a soft shake. "You're fine, right? And you went willingly."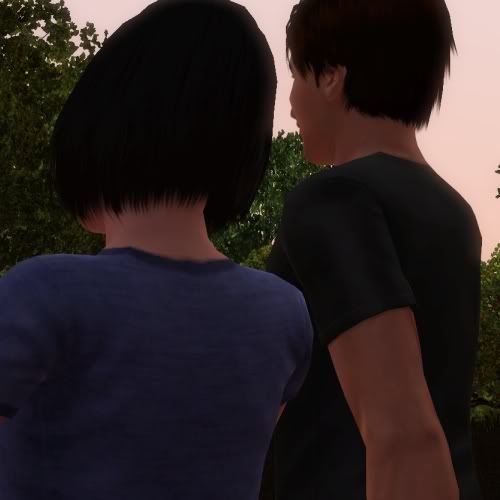 He emphasizes the last part, and it clicks. That's probably why Alex asked me even if he might have known that Jimmy wouldn't let him take me back. Technically, I did go willingly, and that's the thought I hold onto. My agreeing to go and help Alex save his daughter.

I nod. "I'm fine."

"Tell them that."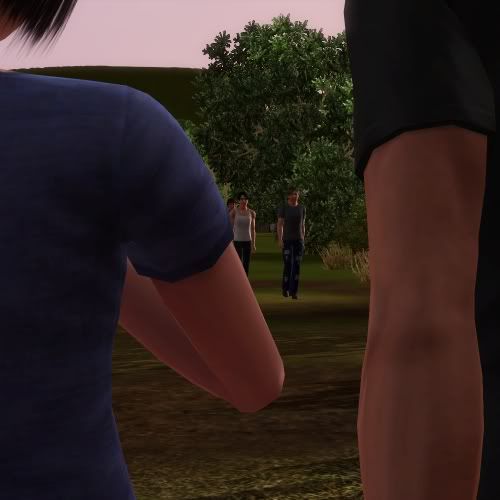 My short legs struggle to keep up with Jimmy's long ones. Kyrene and Alex are far enough behind us that I can't see them. It's just the four of us. Brandon pads over to me and wraps his arms around me just as Jimmy releases me and faces Henri. The tiny glimpse of Henri I catch before being enveloped in Brandon's hug doesn't look happy.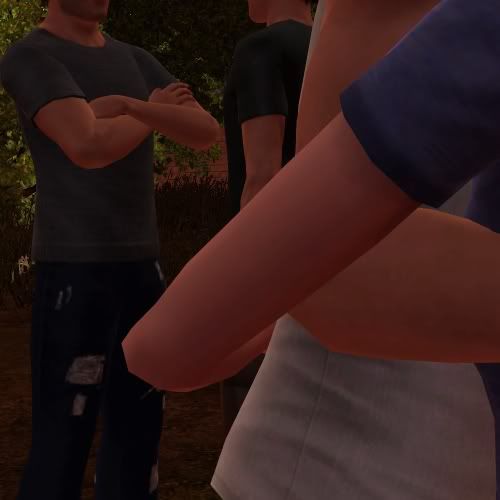 Brandon pulls back leaving his hands on my shoulders, "Are you okay, kid?"

"Yeah, I'm fine." Jimmy stands in front of Henri quietly speaking so that even a few feet from them, I can't hear them. Henri stands in front of him with his arms crossed and his brows furrowed, the lines around his eyes deepened. The air is almost charged with the anger that nearly burns off him, but Jimmy faces him without cowering in the slightest.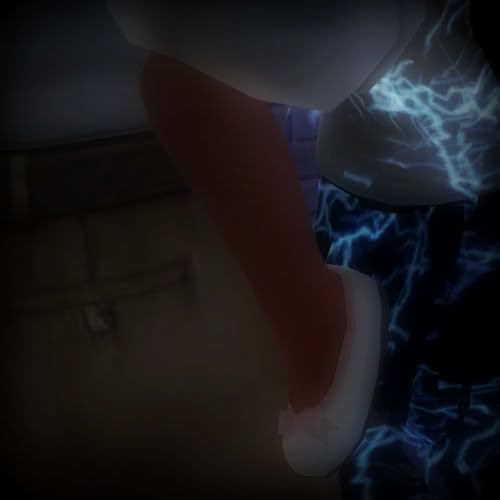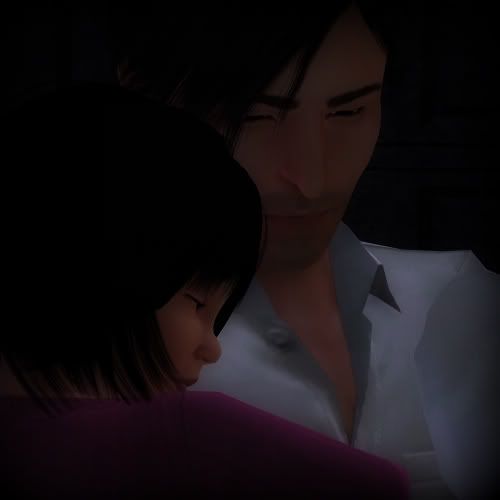 Another faint tickle of memory-- is it really memory?-- plays in the forefront of my mind refusing to fully reveal itself to me. But the delicate memory is shoved away when Brandon blocks my view of them by stepping in front of me.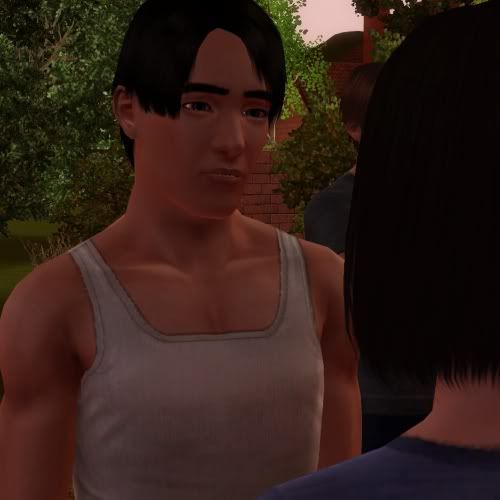 "Really?"

I nod, though I can feel my eyes stinging. "He got Killer."

That makes Brandon pause. His dark brows mimic Henri's making him look very much like him for a second but for his blue eyes shining in concern in a way Henri's would never.

There's a movement on the dirt path near the village, and I glance up surprised to see the young man, Stephan, that we met while on our way into the village. Our eyes meet and he returns my look with a smile of overfilled relief. He walks over to me right away, past Henri and Jimmy like they're just regular people.

"You're okay."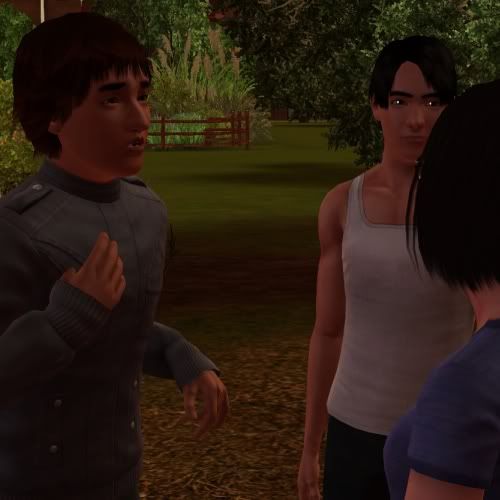 I glance from Stephan to Brandon, surprised that he hasn't said anything about the stranger. Brandon doesn't even look bothered. He looks from me to Stephan before he introduces us.

"I know you've met already. Stephan is Kyrene's little brother." Brandon nods towards Kyrene who still stands a way off with Alex. "He sent the message to me and Henri that you were here."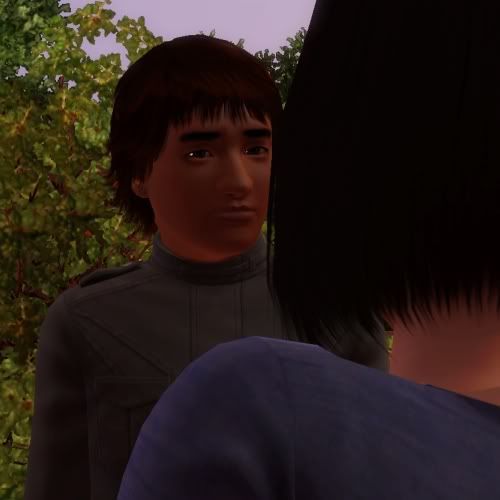 Stephan shrugs. "Kyrene told me to. It wasn't a big deal. She said they would be looking for you. Why is she standing all the way over there?"

Brandon and I lock eyes before I finally find my own voice. "Jimmy was sure Henri or Brandon might kill Alex."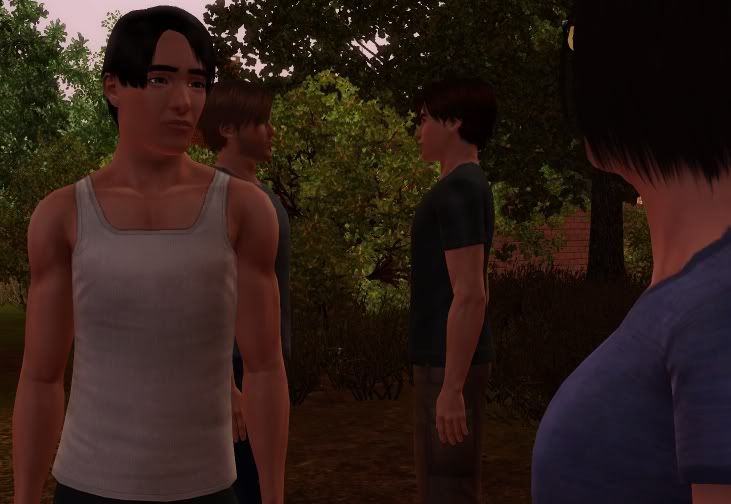 Stephan looks from Brandon to me with a curt little nod and a lopsided smile as if he could completely understand. "Right. Well, the inn has room for all of you tonight. Hard to say no to the leader of the Southlands, but still. No bloodshed please. My reputation is on the line here."



Next Chapter -->