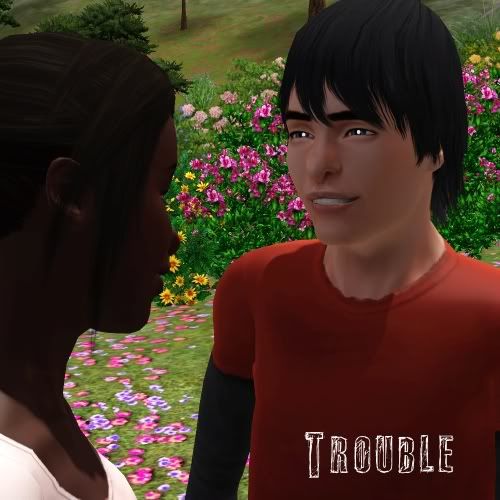 "You know you like it."



Pat laughed and looked down to the ground. We stood in the meadow, our meadow, a strong breeze blowing between us as we stood on the hill over looking the village. We had been meeting there secretly for a month or two and for that entire time she'd been lying and telling her father that she was in the village with her friends. He wouldn't have approved of the two of us hanging out alone together though we had done nothing. Pat kept her distance, but her walking off with me was clearly a sign of her own curiosity.

Her thoughts were quiet, but there was a sad buzz around her. It had been something I'd noticed on my last trip out when I'd snuck her off, but I hadn't pried. I could feel her on the edge of spilling her thoughts, the ones I'd only caught flashes of when we were together, and I wanted her to feel comfortable enough to speak to me.

"Pat, what is it? I can tell something's on your mind."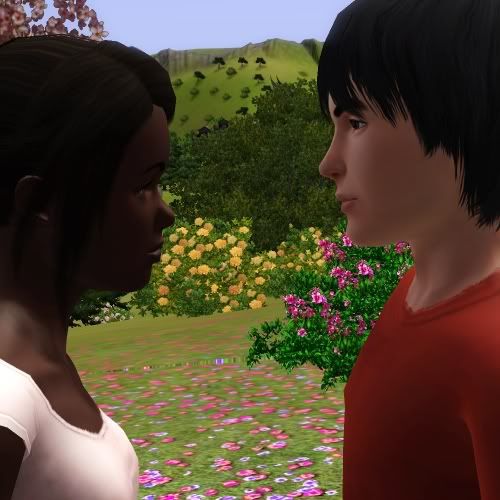 The wind pushed her hair across her face as she looked up, lifting her eyebrows and turning the corners of her mouth down a little bit. She thought about it, the buzz of her thoughts quieting as the breeze died away a little, and then she finally said, "You can't be happy with just this," she finally said.

I wasn't sure what to think. She wasn't jealous, at least it wasn't in her thoughts. "What do you mean?"

She didn't look away. Her eyes bore straight into me, and I stood there in front of her like I was a kid again, faced with a girl who was completely alien to me even though I could hear her thoughts. "You've been with other girls. You only see me once every two weeks. You can't mean this is okay."

I couldn't help smirking at her. "Are you saying you want more?"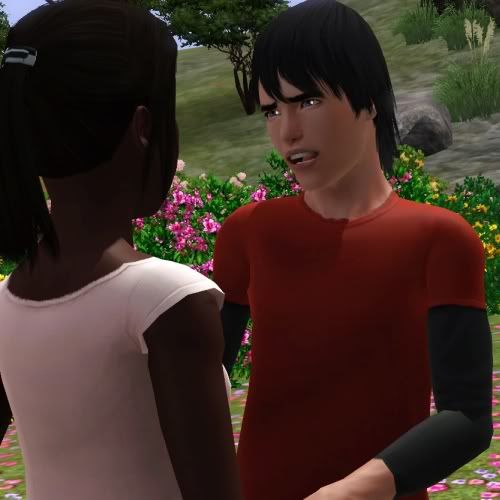 Her eyes went wide. With the bright sunlight against her dark skin, I couldn't see it, but I knew she had to be blushing. "No! That's not what I meant at all. I just mean-- I mean--"

She fumbled for her words, not wanting to insinuate we were more than we were but at the same time realizing this had to mean something to me just the same as it meant to her. These were all things I could catch her thinking at once, as clear as if she whispered them to me. I've never been able to read emotions, but I could understand.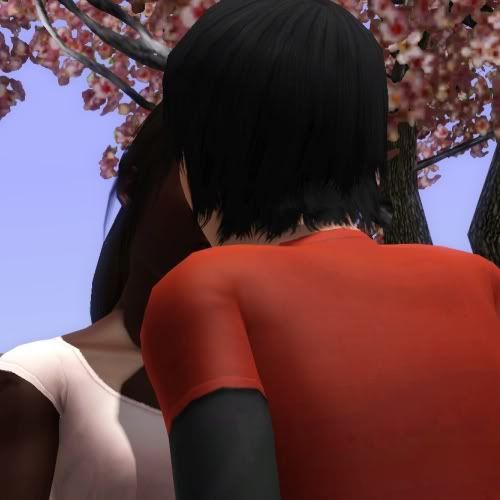 As she stumbled, I leaned over and kissed her. She tensed at first, and I pulled back just enough to catch her eye to see if she would bolt. She didn't seem to know if she would stay or make some excuse to get the hell out of there. But then she relaxed, and I moved in closer, wrapping my arms around her waist as she put her arms over my shoulders, and we continued, standing underneath the blossoming cherry tree. Her thoughts were still again, her lips were soft, her kisses sweet and tentative.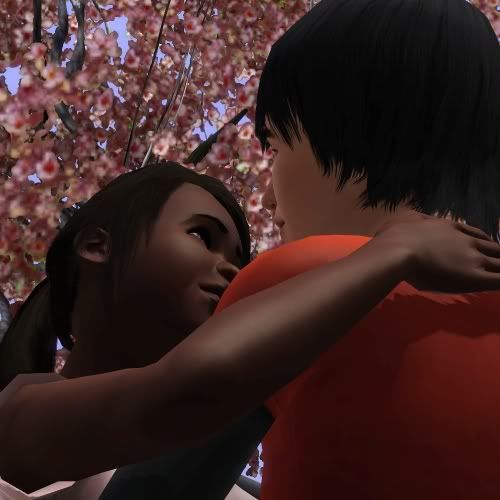 I pulled her closer, enjoying the warmth of her body against me, when I suddenly felt her tense again and then pull back.

"What's that?" She was looking down at my pants. I was already ready to apologize when she reached forward and lifted up my shirt to reveal the knife in its sheath on my belt. "A knife? Do you always have a knife? Why do you have a knife in the village?"

I gave a shrug, but it was obviously something that seemed to bother her. Her buzzing thoughts were difficult to read, none stood out over any of the others. "I always have a knife."

She paused to swallow, gathering her thoughts. "Brandon, have you ever hurt anyone?"



"No. Not on purpose. There was a training accident once where I broke someone's arm, but that's it."

Pat eyed me. It was as if she had expected that I would lie to her about something and she'd finally discovered what. She kept her hand on my shirt, holding it up so that she could keep checking out the knife in its sheath, but I caught her thoughts drifting to my abs and how flat my stomach was. I caught her thought over the rest, chatising herself for being shallow, and then she noticed me watching her with a slight smile. Another quick thought of hers rose above the rest that then slipped out of her mouth without thinking.

"Oh crap. I don't like this reading minds thing." She replaced my shirt and took a step back. "You're going to have to hurt someone someday, aren't you?"



Her voice was flat, but her thoughts clear. I couldn't lie to her. "To protect someone I care about, it's a possibility."

It wasn't a fact I was proud of, and it wasn't something I looked forward to. Hardly anyone did despite their bragging and their bravado. It was all show as most things in the Wildland had to be.

Pat held still for a moment before she stepped close and let me wrap my arms around her again. Her thoughts had calmed, and it was just us, the two of us, standing there on that hill. "Well then let's enjoy now."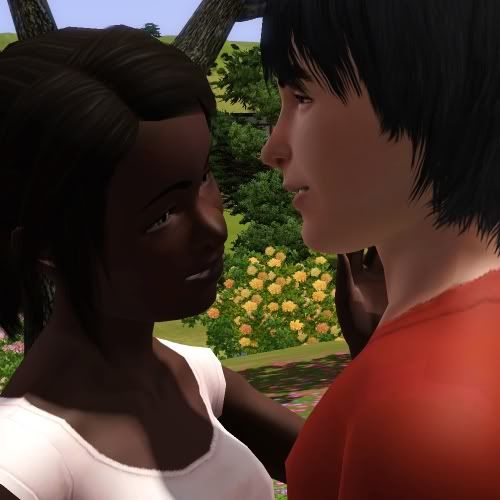 Next Chapter -->