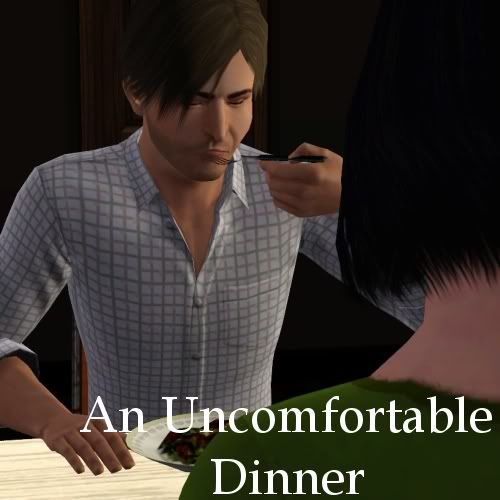 Through out dinner, I watch him as he eats and try to pick up clues that he was once a normal Neutral human.

Henri tries his best to not look up at me. He makes no comments about the food which I assume is a good sign because if he were unhappy, he would most definitely tell me that he didn't like the cooking.

It's clear that I have to ask him directly if I want answers. But he's probably the sort who won't want to answer questions about himself or his past. He's my father, but at the same time he's not. He's a stranger, one who I'd rightfully be terrified of if I didn't know we were related.

Still, I'm intent on asking him. I steel myself for it, hoping for the perfect time to make itself apparent.

Finally, he looks up at me. "What?" He asks me with as close to a perplexed look as he's going to get.

He's given me my opening whether he meant to or not. "Were you Neutral?"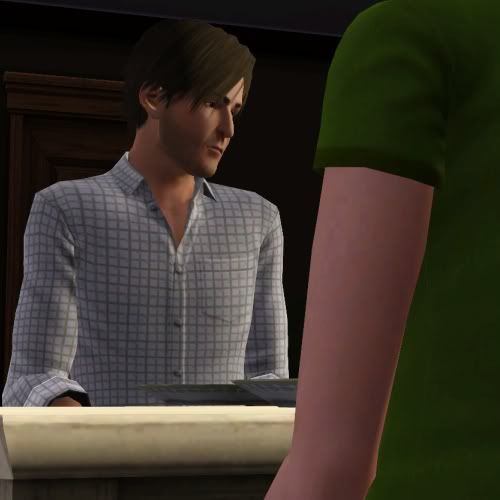 He sighs and puts his fork down half in annoyance. I can almost see him mentally cursing Alex. From who else would I have gotten an idea like that? Right away I feel a bit guilty, worried that I've gotten Alex in trouble.

"We weren't called Neutral back then."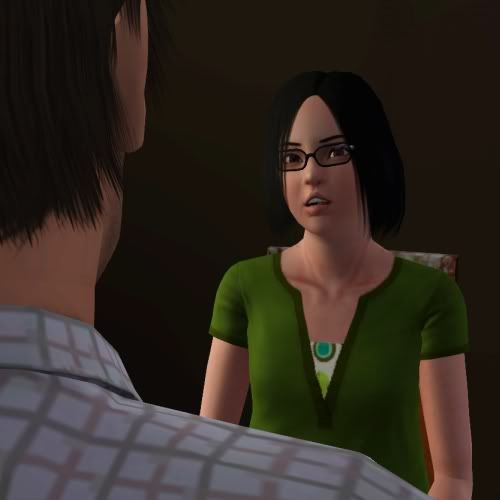 My mouth falls open. I didn't expect such blunt honesty from him. He slices through the lies with his simple admission. His eyes though aren't on me as he speaks. He looks away from me, his face hardened and impassive.

He glances at me, apparently catching some of the surprise on my face. "What, they didn't tell you that?"

No they didn't. I'm torn between admitting it and telling him the honest truth behind my surprise. I clear my throat and the words slip out naturally. "Actually, I'm more surprised that you answered me. I was expecting a blow off."

He sits back in his chair and eyes me even as he actually smiles, his eyes catching the light from the near by lamp. It's so strange to have him actually looking at me like he's seeing me for the first time. Now it's my turn to ask him, "What?"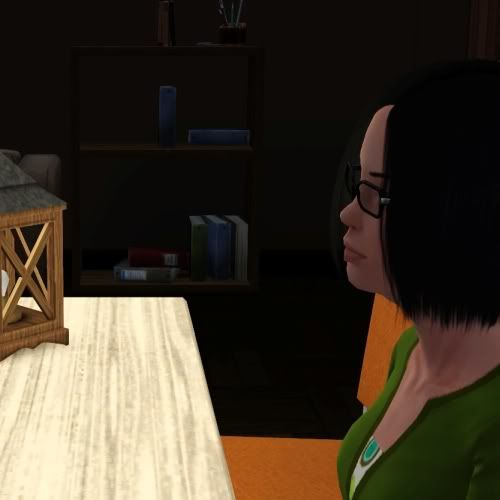 Some part of his look tells me he's comparing me to my mother. I can almost see him shake his head, or maybe I'm just imagining it. "They didn't tell you, did they?" He doesn't really need me to answer. He pauses long enough for a sigh. "So they've started re-writing what actually happened. What else have they told you?"

I'm not meek by any means, but when faced with him actually looking at me and asking me questions about something that I'm learning to be ashamed of, I can't help feeling like a kid again when I wanted to hide behind my mom's legs. "Uhm, well they said it was rogue lab companies that did it. Illegally."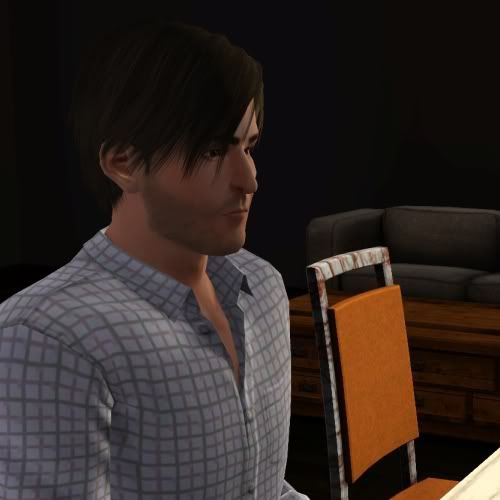 Whatever slight amusement had been sparkling in his eye, it quickly flashes into anger. "So they're writing out their involvement completely." He looks away, his brows drawn down over his eyes.

It's uncomfortable as he stews with that knowledge quietly, not even poking at his food. I poke at my food, but it doesn't make it any better. I can't help wondering why Mom never talked to me about this stuff. But then, she never really talked to me about her work either. I had no idea what she did in the government or what she was trying to do. But I never asked. I never showed any interest in any of it.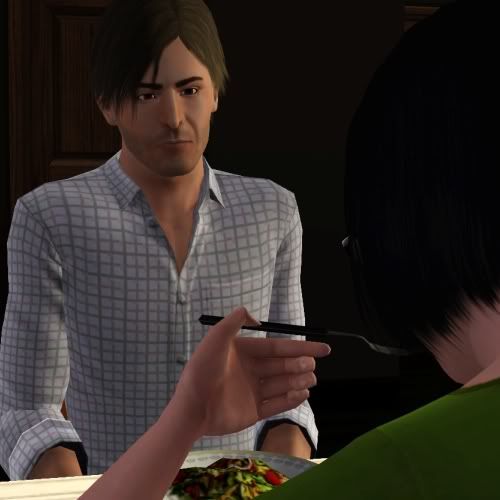 Henri says quietly, "They're still doing it." When I look up, he's looking at me. "We were unwilling. A lot of our parents were tricked. Now they have a batch of people who are willing."

"Who? Who'd be willing to--?" My question breaks off when it occurs to me that asking who'd be willing to do that to themselves could possibly be insulting to him and his people. While it's safe to assume that he doesn't exactly like what happened to him, I don't want to say anything that can be taken as an insult.

If he notices, he doesn't say anything. "They have a group of people who are their special forces created to protect their territory from us. They volunteer for it."

I roll my shoulders, suddenly feeling a chill creeping up my spine. The idea that there are people who would willing do to themselves what seems to have been done to these people unwillingly somehow still seems wrong. It's something else I never contemplated. How would I? Who would even think such a thing? And if it is going on, if there are enhanced humans in the military for the Neutral side, it's something the average person like me obviously knows nothing about.

"Are you done?" I ask him, my eyes falling on the plate. There are only scraps left on both our plates, but I don't feel much like eating.

Henri softly grunts an affirmative, and I get up and take the plates.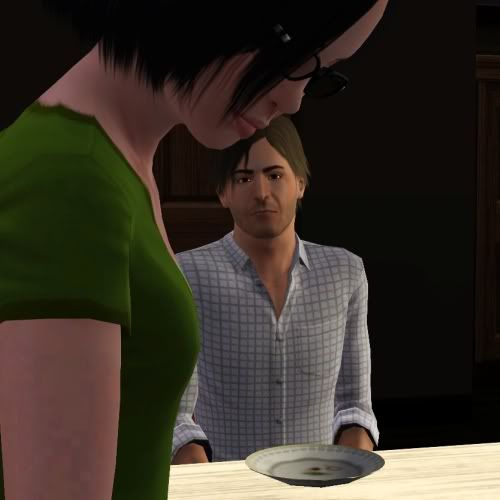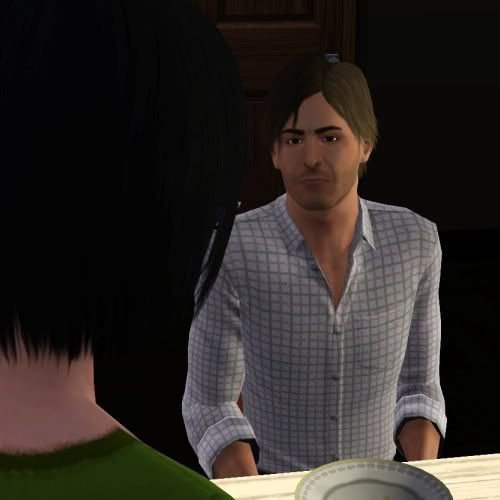 Our eyes catch again when I reach for his plate, and I wonder if he can see the discomfort I'm feeling. I've never been great at hiding my emotions, and this night has been one filled with uneasy discoveries.

He doesn't say anything. As I go to wash the dishes, he puts away the left overs in the small mini-fridge. Another thing I try to mentally remember to ask him about later. I don't want to push my luck today.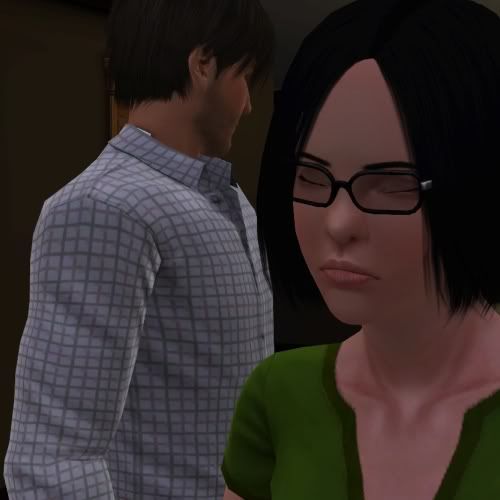 Next Chapter -->
**********************

Just to completely ruin the tone here-- While getting the shots for this chapter this afternoon, these two made some of the strangest faces I have ever seen. Henri kept smiling at her which was not helping.

And any time I told him to eat his salad I got this from him.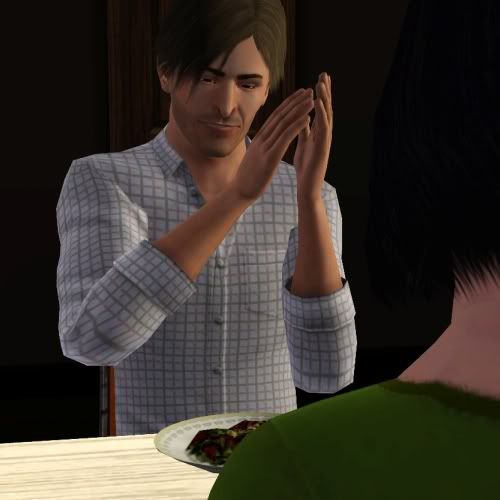 I could see him saying, "Yaaaaay!" SO not fitting. Autumn salad is his favorite dish. I actually didn't know that. I only created the sim. But I don't really care about their favorite stuff for story telling.

I think this was Paula's face the second time he did that.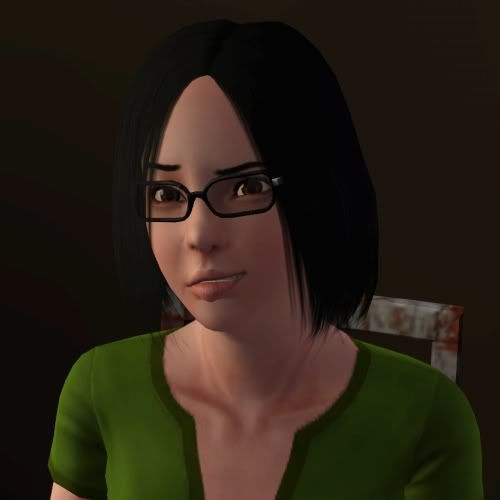 I'll pretend it was. Can't you see her going, "Really, Henri?"

And then while they were talking she made this face.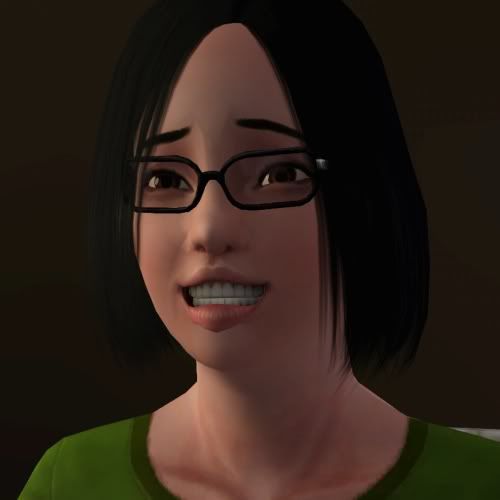 I think that was when Henri was smiling at her. Maybe she found it as distracting as I did. But I think I have a new icon for the two forums I do visit.