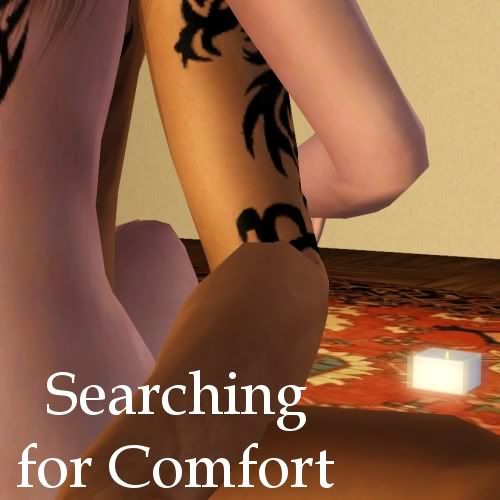 Kyrene sat on his lap with her legs wrapped around his waist and her chin on his shoulder. One of her fingers trailed slowly down his spine, the short nails grazing his skin as her hand moved to the small of his back.

A large steamy cloud of heat hung over their heads rising from their bodies and the candles that lit the room. His bare skin pressed to hers, slippery still in the spots where they connected. Their breaths had slowed and he could feel hers on his shoulder. His own breath moved down her back gently shifting the stray strands of her dark hair nearest his mouth.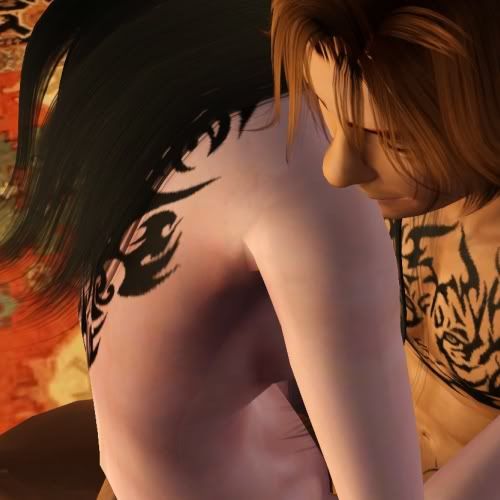 Alex kissed her shoulder as he ran his hand up her back and through her dark hair. Thick and heavy, the strands slid through his fingers catching the light as they fell. Another dark haired girl came to him mind, the image of her strong enough to make him feel guilty. Kyrene was a gorgeous person. One of the most beautiful people he'd known. He'd told her that the first time they lay together, but she had dismissed it. Plenty of people, men and women, said that to her.

She hadn't understood. He ran his hand down her back stopping in the middle to press her to him. Her breath had slowed, and he was sure she was lightly dozing against him. Most likely she would be embarrassed like the last time, but he couldn't bring himself to rouse her.

Alex closed his eyes. The memory was strong. Paula had looked up at him with her hurt and betrayal clear in her eyes.

"Do you know what this means?" She had asked him, and he had once again felt at a loss, completely aware that he was lacking in an ability to understand.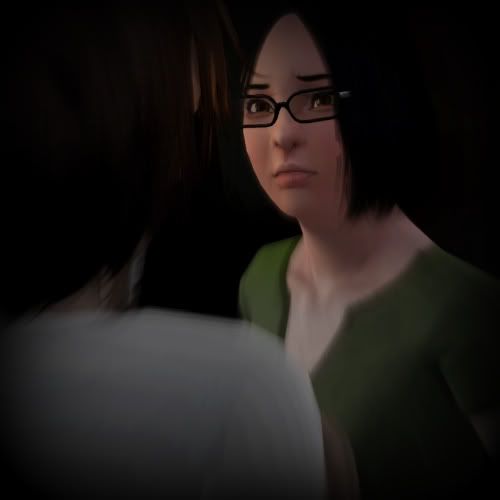 The look she had given him was similar to the one his first wife would give him from time to time. As if there were a stranger who had taken the place of the boy who had become her husband.

He had been so young, he hadn't known until he saw the look on Paula. It shocked him to see the look again, completely bare and honest. Paula hadn't been trying to hide the look from him. She had turned to him searching for comfort.

Who had Lalani turned to when she had needed comfort?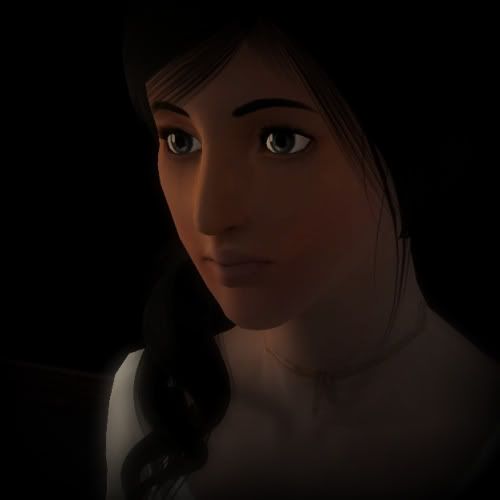 The thought brought along with it the memory of her standing in front of him, trying to bury her look of hurt as she smiled up at him. She often would mention how much taller than her he'd finally grown. She was the only one who'd been with him long enough to see him grow from a child, laughed at by the others, into a man who had earned the respect of the others in the tribe. Perhaps she

had

watched her husband grow up to become a stranger.

The muscles of his stomach contracted forcing him to suck in a breath as if he'd been hit in the gut.

It roused Kyrene. She leaned back to look him in the eye, a surprisingly shy and embarrassed smile on her face. "You, bastard. I don't need sleep." There was a sparkle in her eye, and then she leaned forward, her mouth on his neck gently nipping and kissing. She ran her tongue along the spot before gently sucking on it.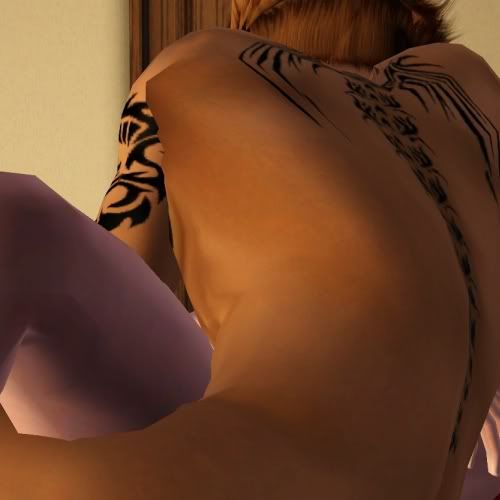 He tipped her over, a smile spreading across his lips at the sound of her laugh. She reached her arms up and pulled him down on top of her, kissing him fiercely as she slid a heel up the back of his leg, pressing him to her.

Together they would forget time, forget worries, forget the outside world. There was nothing and no one else but each other and the touch of his skin to her skin.

It wasn't love, not like the way he'd felt for Lalani. But it wasn't something he would dismiss. It was respect, a mutual respect and camaraderie from similar experiences, a shared past, and shared heritage.

She moaned, her lips searching him out even as she pulled him closer. They were locked together, tied together, more than just physically. But not enough. His heart was elsewhere, and even if he thought he could forget, it never actually went away.

Next Chapter -->



~~~~~~~~~~~~~~~~~~~




*Ahem* Not to completely distract, but I added Ten Facts to Jimmy's profile page because they're fun to do.

Also, because we didn't actually see her face in this chapter and I love her to pieces, a profile on Kyrene. (Also, as a P.S., here we actually see Alex's fourth partner. Referring back to his ten facts of course.)

Edit to add that there's a new piece up on how I got these shots over here.